At my birthday party a few of us were talking about the dorm I was in my sophomore year. It was a cool old dorm with huge bathrooms that had separate toilet/sink & locker/shower & bath rooms. In the main area of the bathroom, the sink & locker area my friend and I started a wall of hotness. I made a layout from some of the guys I kept: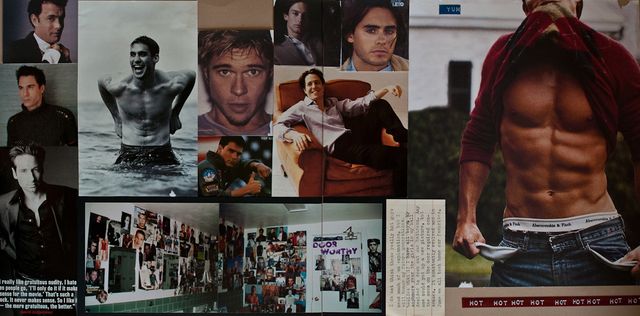 Journaling "I do not think these really hot guys need much of an explanation, but I will humor my future generations, besides what if I have all boys? My sophomore year the girls in my hall decided to deck out our bathroom. Anyone could put up a new picture, bu tthe ones on the door required consensus. It constantly evolved and in June we all took home our favorites."
I made this years ago but had to scan it in for you Erin and Carmen! Mmm door worthy guys. 🙂 I love the pictures of the bathroom. It reminds me of my friend Ceara's bedroom in high school, though she had a bit more George Clooney in there 🙂
In other scrap related news I decided to go through my stuff and make myself a kit. I have been oohing and ahhing over Studio Calico's site for some time now, but I have too much stuff already so I though making a kit of my own things would be best. Here is what I came up with (with some editing from Sciarrino):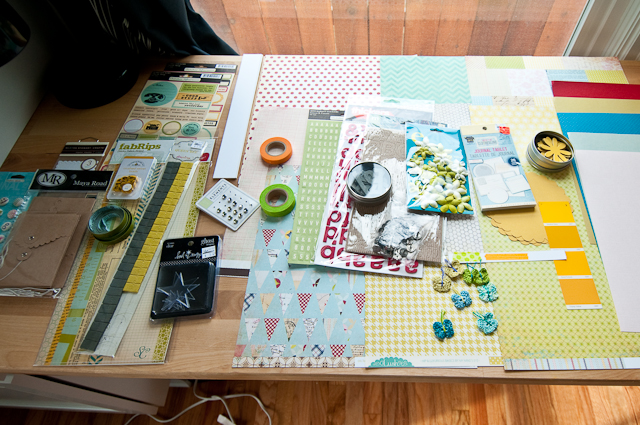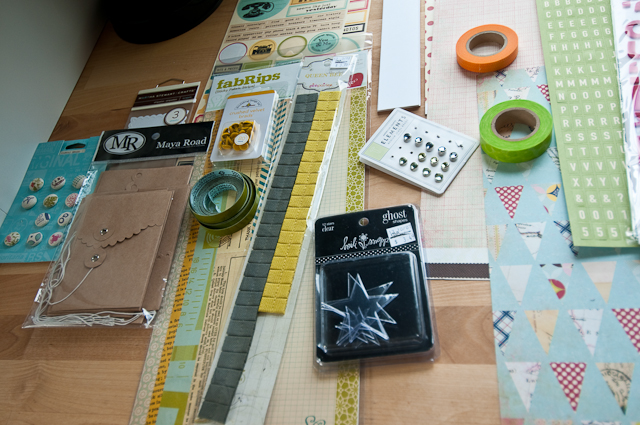 Some yummy goodies. I've already made five layouts with it, crazy! They are pretty simple, but I love them just the same. I'll share a few tomorrow. For now I'll leave you with one NOT made with the kit: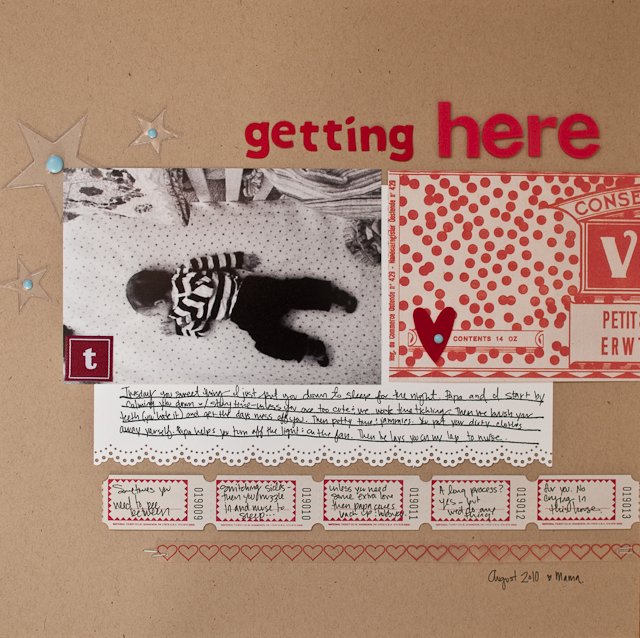 An older picture of Tutu napping with journaling about what it takes to get her down for the night. Sweet little baby.