Just a few more layouts to share. My sewing machine has been getting a little tune up and will be coming home tomorrow, so maybe I'll switch it up and sew this weekend. But for now…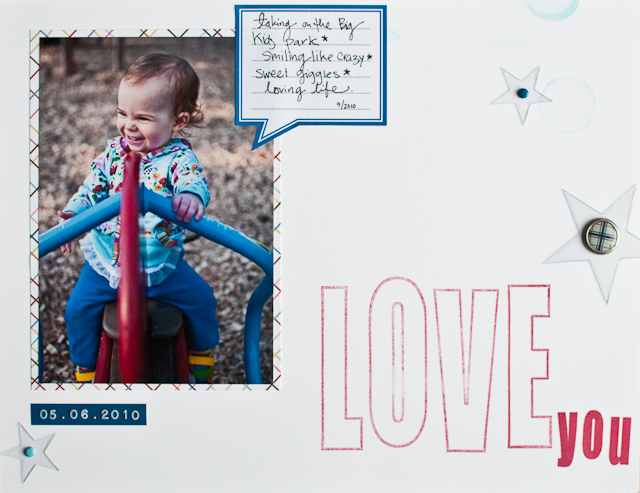 An 8 1/2 by 11 landscape, totally mixing it up. Actually I stamped on a 12×12 piece of paper when I was going through my ink and the top was all messed up so I decided to salvage it this way.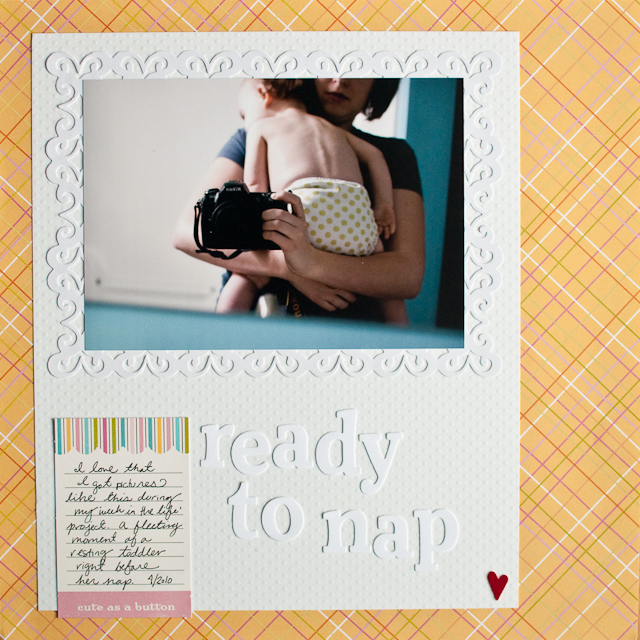 I am loving the white on white (or color on color) layouts that I've seen around, and I thought it was perfect for the quiet ton of this picture.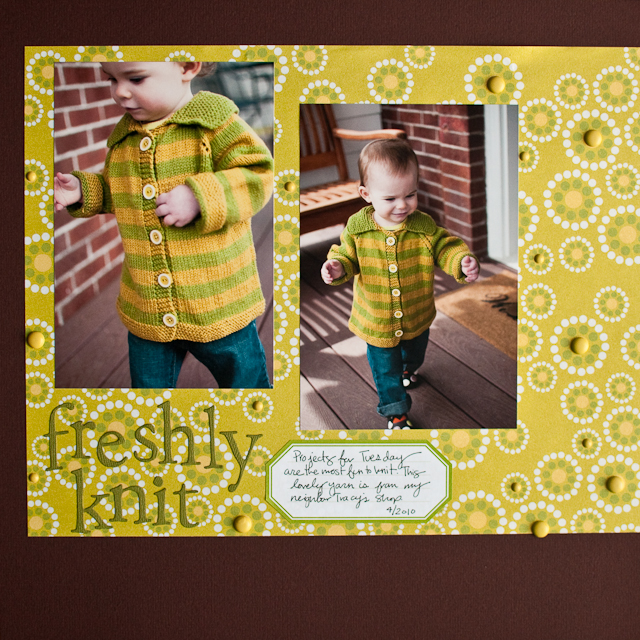 Like I've said before, I love brads! I also love my Quickutz, I've had most of my fonts for years and years (I use the old Squeeze tool) and I always find it so handy to have a fond in any color I want whenever I want. I think I've shared this tip before, but when I have long piece of scrap cardstock I cut it into just under 1.5 inches (so it will fit through my xyron) and keep it in a pencil case. That way I have strips to choose from without having to cut into a new piece of cardstock. I go back and forth on digital die cutters (slice, cricut, silhouette). Anyone one have one? Do you like it? Do you still use a manual die cutter?