Ugh, Bj's cold attacked me too! Yuck! I hate being sick, and having my ears plugged like this. I'm mostly better but it will be a happy day when I can pop my ears, that's for sure!
One thing I managed to do while sick was make up this cute banner for a baby shower I am throwing tomorrow: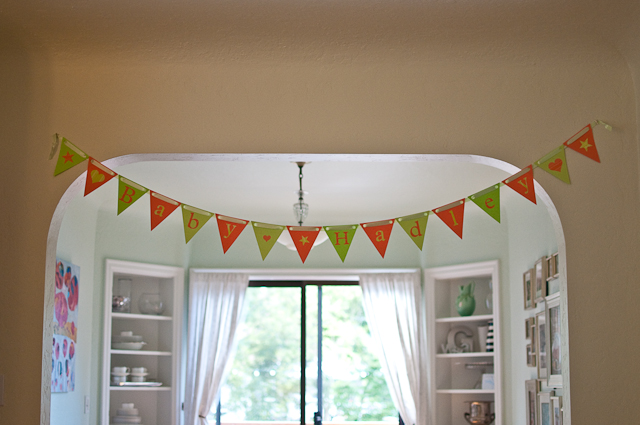 Baby's room will be orange with a jungle theme so I thought this would be cute for the shower and if the mama wants to put it up in the nursery for a bit she can. It went together super quick because my step mom let me borrow her Cricut, have you guys ever used one of these?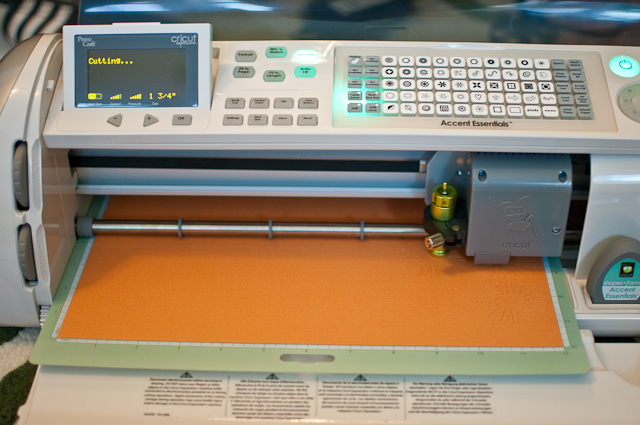 Oh it is so much fun for a project like this. After I was done with the banner (I used this cartridge and this one) I couldn't stop myself from cutting up other things. Using this cartridge I cut out a bunch of asterisk type things.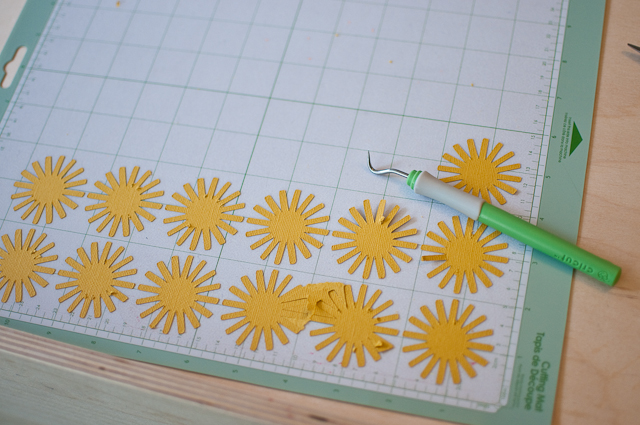 Not sure what I am going to do with them yet. The tool set my step mom has was totally necessary to get the shapes off of the mat.
After playing with this man I am seriously lusting over one of these digital die cutting machines. I think the Cricut is super easy to use, but I've got my heart set on a Sillhouette SD, does anyone have one? I am determined to win one right now. There are a couple giveaways going on (Blue Cricket Designs and Twig and Thistle are hosting two of them). The Silhouette doesn't take cartridges and you can play with it hooked up to your computer. Since I happen to know an awesome graphic designer (who by the way has a blog IN THE WORKS) I think that would be the better option. After playing with my step mom's machine I'm afraid I would be a cartridge collecting fool! Probably getting use my own fonts to cut would be the better option.
I won't be scrapping for a while, I've got things piling up on my plate, including the shower tomorrow and some warmer weather that is happily keeping me outside!