Tuesday and I have been being artistic lately. I need to get even more crafty, but that will require a holiday gift list. Right now we are just creating for who ever 🙂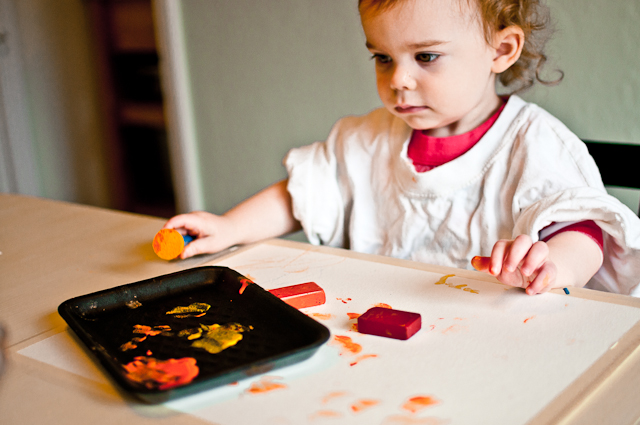 I found some sweet paper at an estate sale last summer so Tuesday is doing some fine artwork: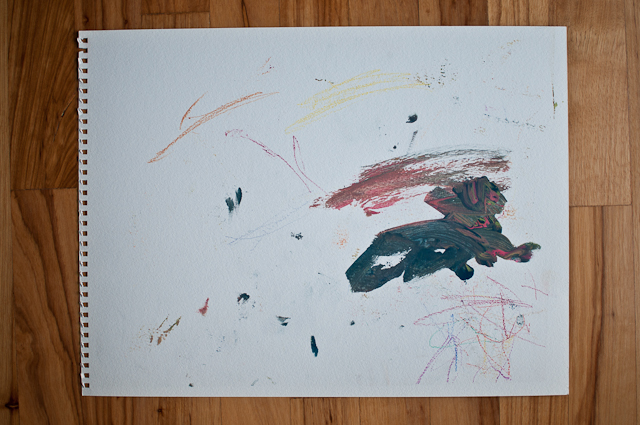 I am completely enamored with it and want to keep it all! I love that she wants to use every color/medium I put out for her. For these works I taped the paper (with drafting tape) right to the table so it wouldn't shift around.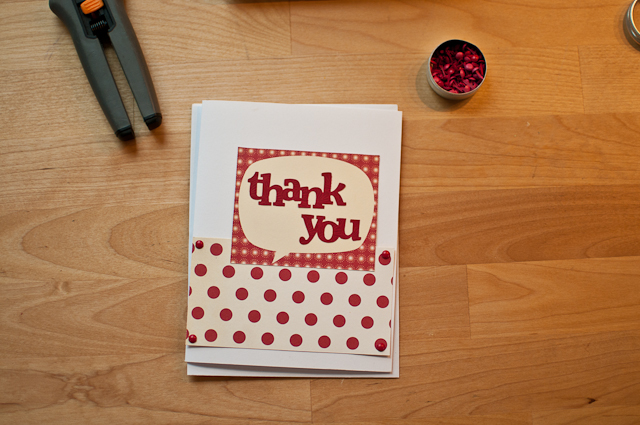 For my step-mom for letting me borrow her Cricut.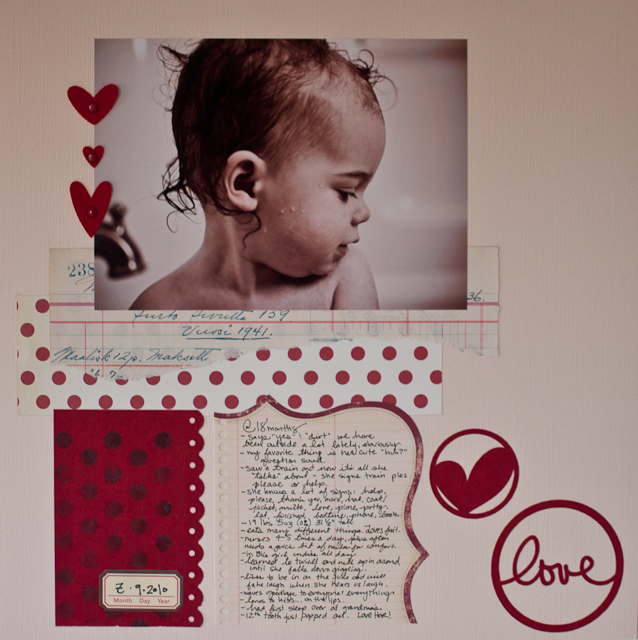 For me because I love this photo. I think I've figured out layout picture taking: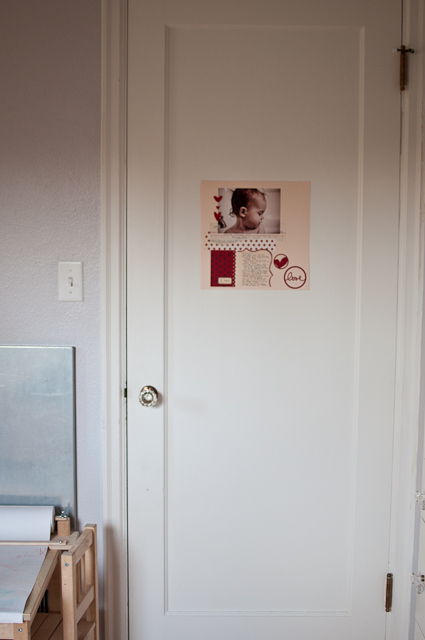 Depends on the natural light of course. Hung with a loop of drafting tape.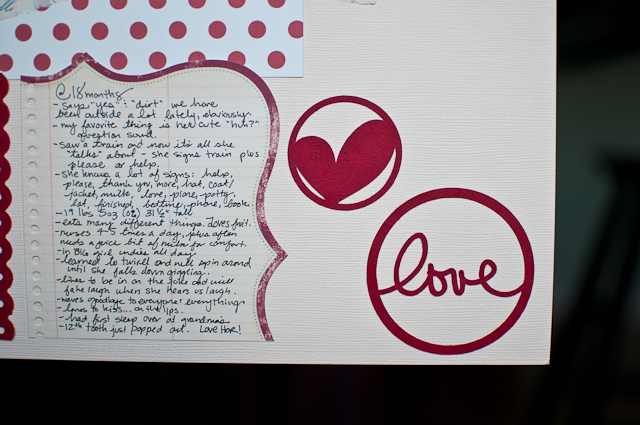 Cut with the Silhouette.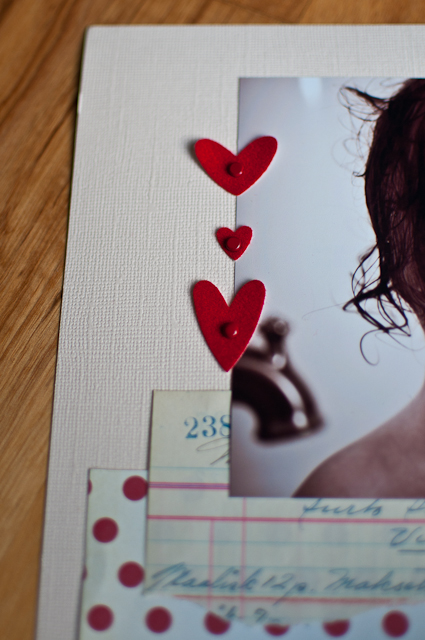 Cut with punches.
The weather has really turned… I feel a lot more crafting coming on! A quilt is sitting on my couch right now to be finished off by hand (the binding). Are you feeling the cool weather crafting bug coming on?