This last Thursday Sciarrino and I headed to another meeting of our wonderful Portland Modern Quilt Guild. I love it so much. Wonderful people and a much needed break. I almost didn't go as Bj had a late phone meeting (meaning Tuesday would be too loud to have hanging out in his office) but my mom, step dad and step brother took Tuesday on a little adventure of her own and I was able to go! I whipped up this little pin cushion for our swap of the month: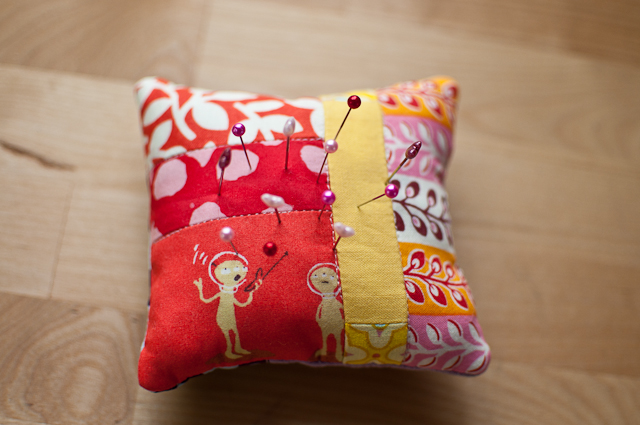 and the back: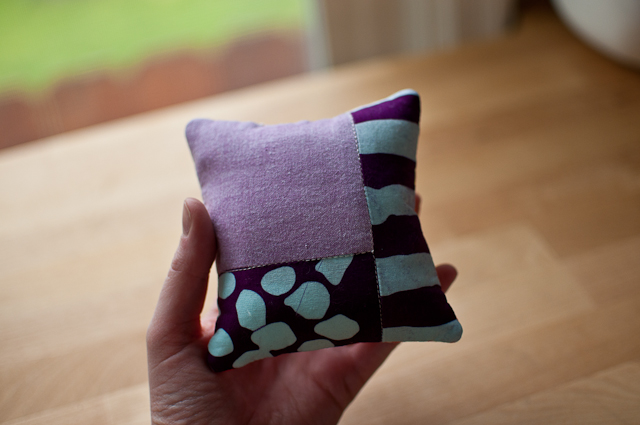 I was on the fence about it, afraid it was too simple. But the person who got it loved it, and I loved the one I got: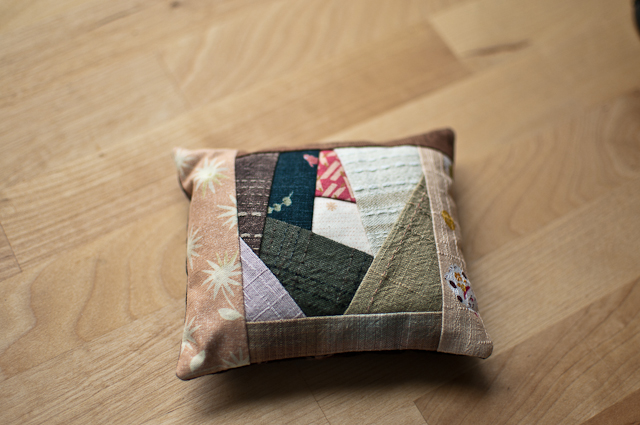 I wonder how you sew this block? It would be cool to do this as a big pillow. The bottom of it has crushed walnut shells so I can also use it as a weight, genius!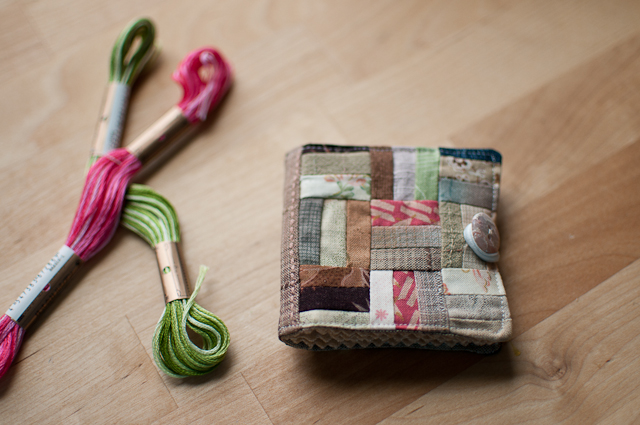 More goodies. The floss was from the speaker and the little needle book was tucked in with my pin cusion. I've never had one of these so it was much needed.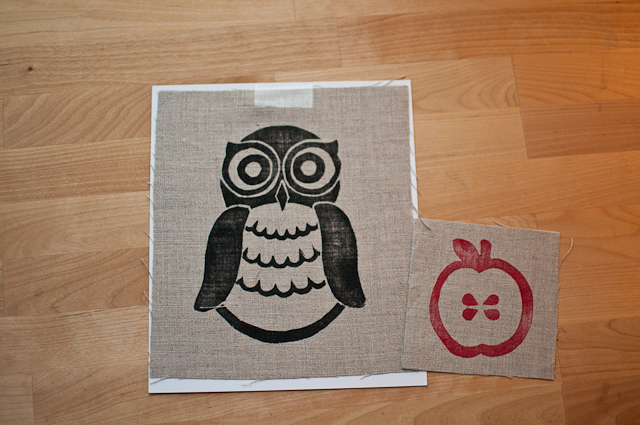 This adorable print wasn't from the guild exactly. I bought it off Christina's etsy shop. I'm planning on making Tuesday something from it because she is owl crazy right now.
Today I had the pleasure of sewing with a few dear friends and I was excited to learn that two of them now have blogs!
Kristen's blog was a real surprise. And she even had an entry about me. I'm looking forward to reading more about her crafty endeavors… you may remember one of our sewing days at her beautiful house. And following her business, making cute bike accessories.
And now the one you've all been waiting for…. SCIARRINO! Yes, my friend who I call by her last name (pronounced sha-reno) finally jumped on the bloggy band wagon (gosh that only took five years!). It's called Bear and it's right here.
I linked both on my sidebar. So my blog list is up to date and I changed the links on my loves list and book list. I still need to tackle the dailies, I'm so behind on that. I did add a few fun pictures and I'll try to catch up on the rest soon.