Sarah and I had another fun craft day together last weekend. I was going for super simple on my layouts, since we usually talk more than we scrap. 🙂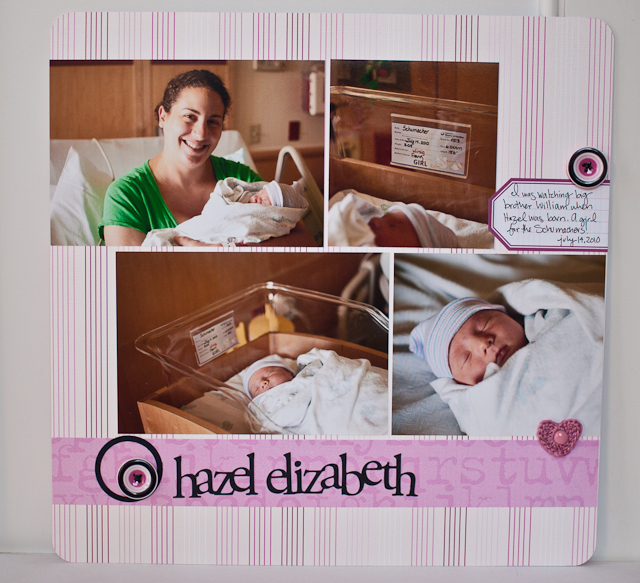 The name was cut with the Silhoutte, it's only in two pieces. I found that welding (over lapping the letters) is really easy to do, and it makes it so easy to stick the cut outs down. That little heart was crocheted by Sarah's mom, she also made me this: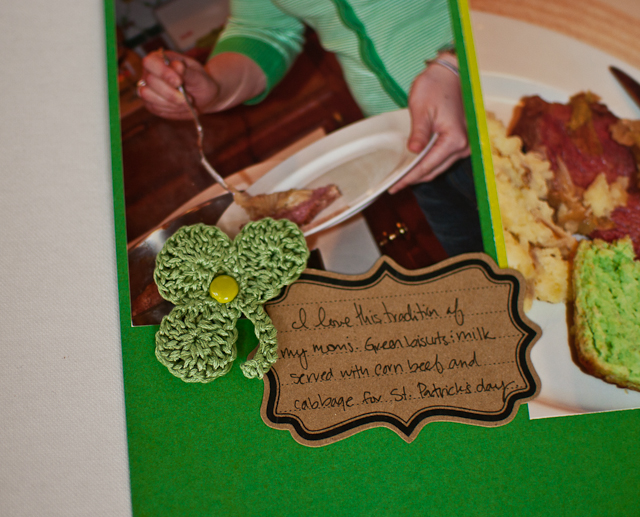 So sweet. I may have to give crochet another shot…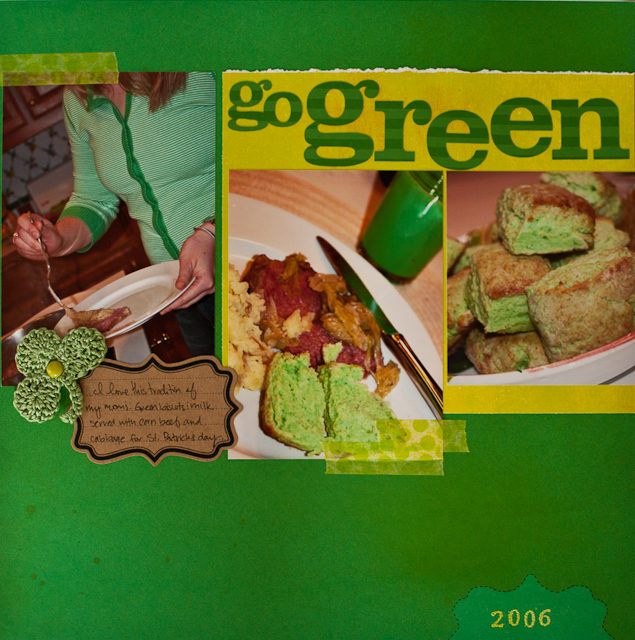 Title is from the Silhoutte again (why yes, I will be a walking ad for one now). I love that you can pick any font to cut. I'm trying not to get all addictive in the font downloading arena. But if you're rocking an Apple computer don't forget to utilize your font book to organize them. You can see all the characters before you use the font, it's great!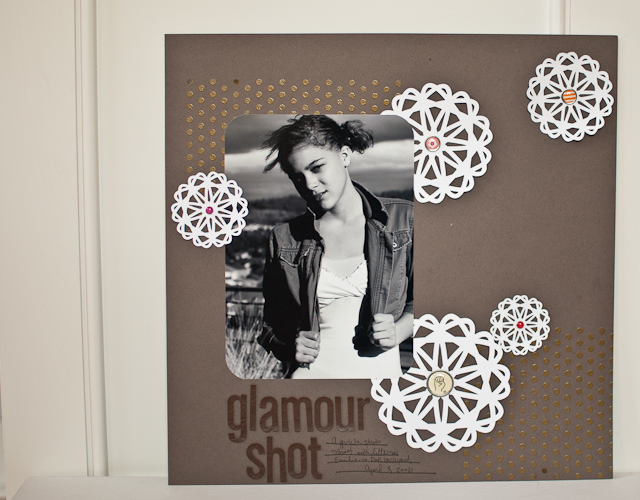 Yes, I used my Silhoutte (and a download from their store), but I also used one of my oldest scrpbooking products. Any guesses? It's from 1994 yo. Think about that…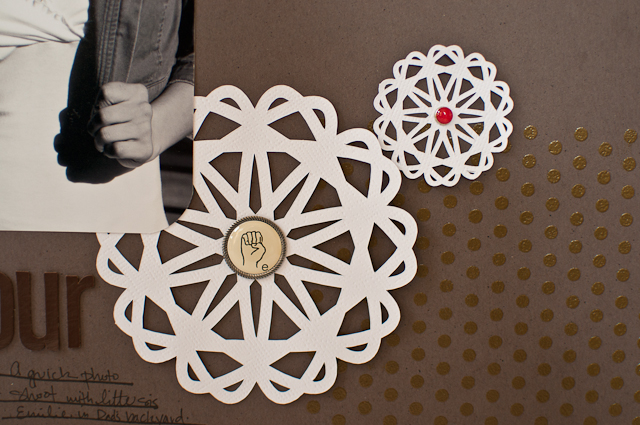 Gold embossing powder. That I bought at the fair! I'll be honest and say this might be the first time I used it. It was part of a set and I'm not the biggest gold fan.


I present the world's longest title! I wanted to utilize this hexagon punch Sarah was borrowing from a coworker.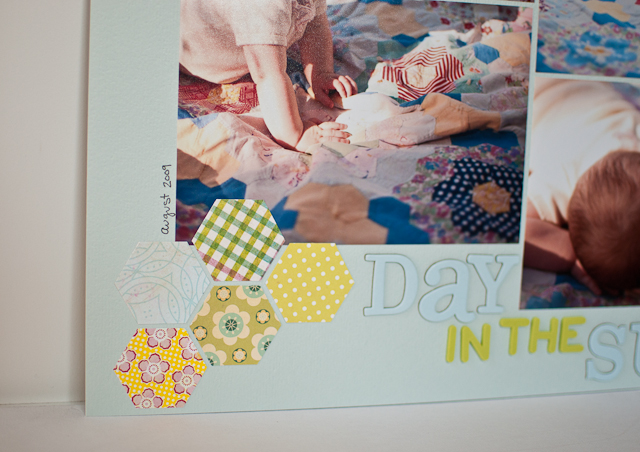 I love this punch. See I still have room in my heart for a punch or two (or a couple dozen).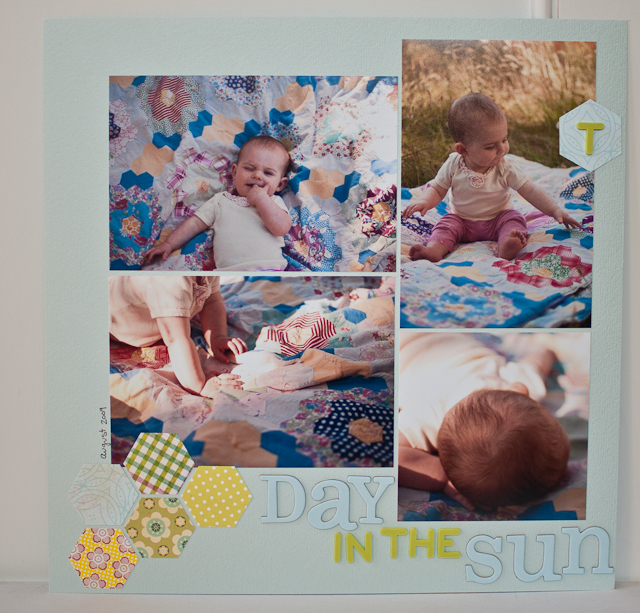 This next one is pretty simple, and I wouldn't normally share this type, but man oh man I love these pictures.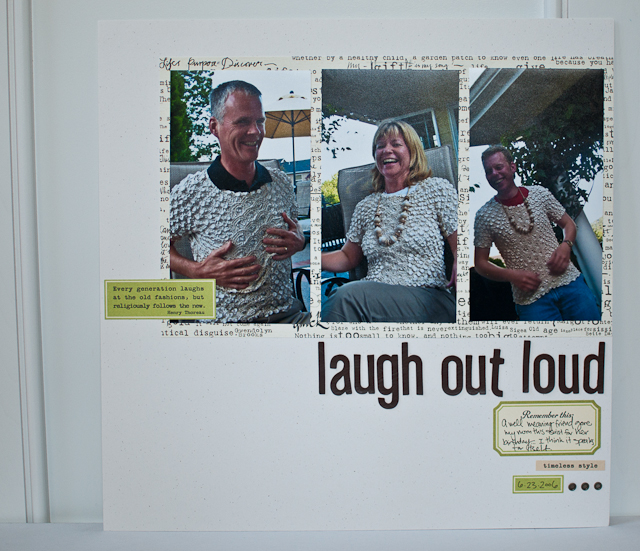 I swear you can almost hear the laughing!
I love scrapbooking "out of order" I scrapbook Library of Memories style, so I was cleaning out my 2006 binder and wanted to get some of these memories recorded before I tossed/filed/archived the remaining photos. I still might have a few layouts to do from that year.
How do you scrapbook? The only thing I'm not crazy about with this system are little details that sometimes get forgetten. I go back to the blog often, but I think I need to keep a tiny notebook or something with me. If you don't scrapbook a photo for a few years what do you do?