This is a crazy weird fall. Lots of sun (say what?!?!). It's caused my yard to be beautiful and amazing.


I can't believe how much of it is still green! The leaves are going to be dropping very late this year.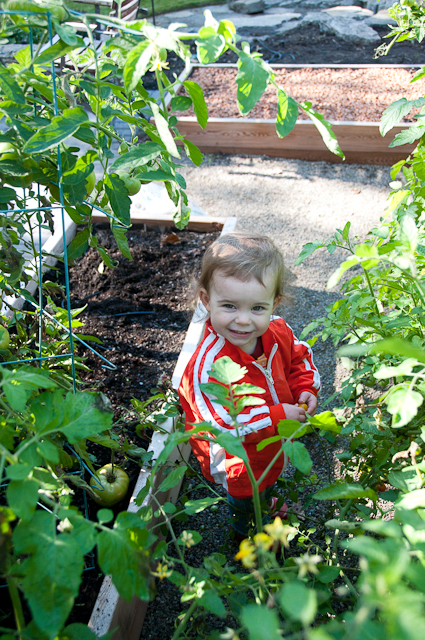 My little munchkin and I still find lots to nibble on. My poor confused tomatoes, look at them flowering! Don't worry mom I cut them all back yesterday so hopefully I'll get a few more to ripen up.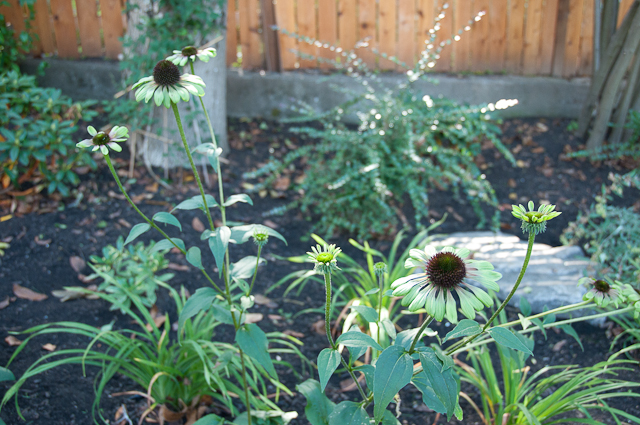 Speaking of flowering so many things are continuing to bloom! I am so glad. Not sure if it's my diligent pruning or the weird weather, but I love all the blossoms.


Things are filling out in the rock wall.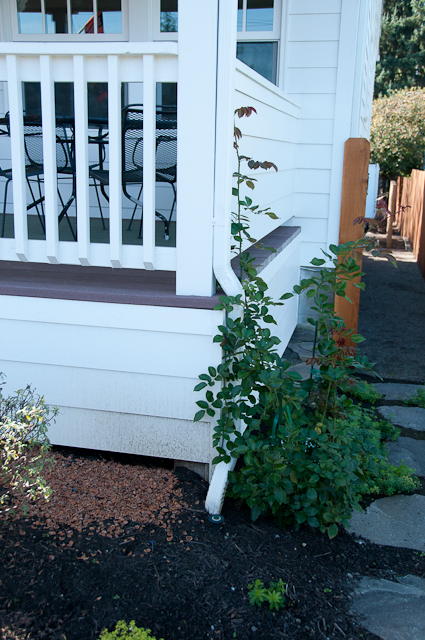 Climbing roses are starting to climb. But I need to do a little research on how to care for my precious roses going into winter. The hazelnut shells are to try and keep cats out of my yard.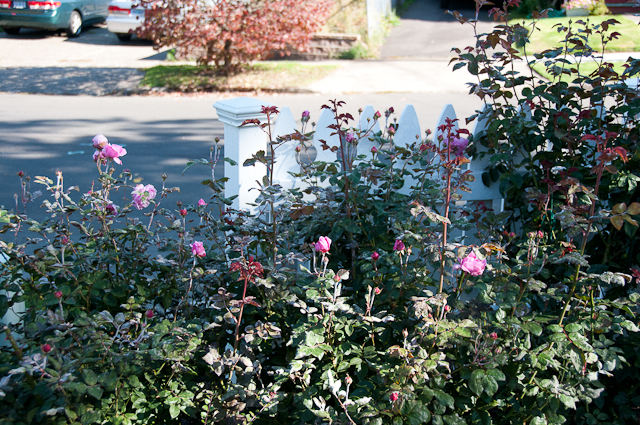 My front yard roses, still afflicted by their fungus, but the blooms are pretty. I planted 100 tulip bulbs in front of that little fence last weekend. I still have a 100 crocus bulbs to plant, maybe today?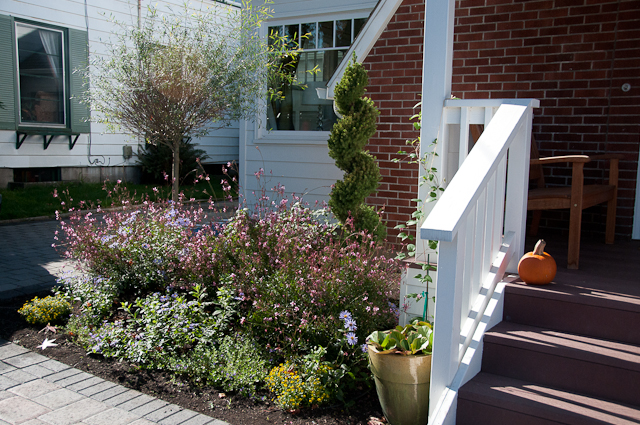 Love this little patch in front of our picture window.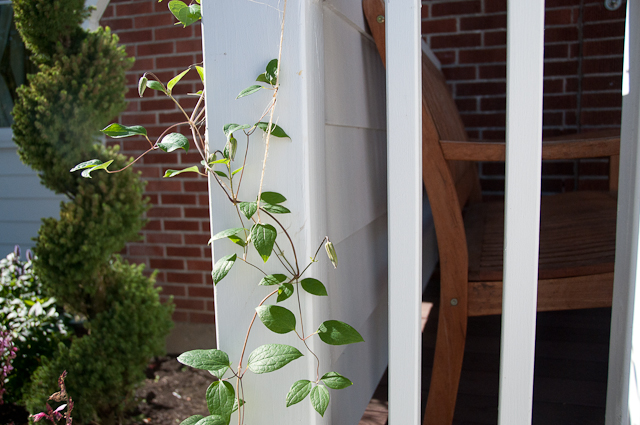 I thought we lost this clematis and cut it down to nothing in the strong heat of summer (for those few days :). But look it came back and it even has blossoms.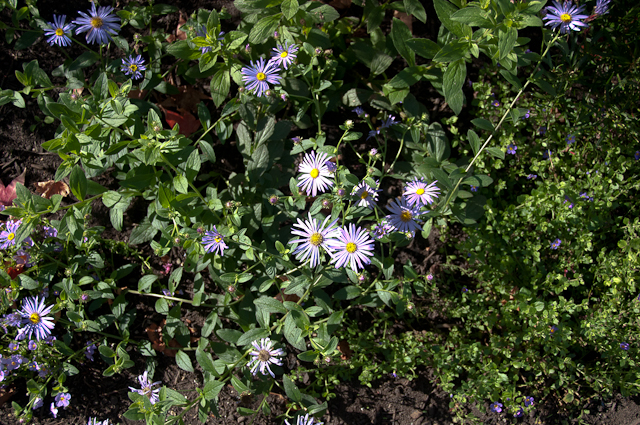 Another happy flower picture. I think my plants are in for a shock though, rain is coming tomorrow and I don't think it's going to stop for a good long time. What does your garden look like right now?
*I tried to post this earlier this week but was having trouble uploading photos, sorry I've been so silent! I've been up to lots, hopefully will update a few more times in the next couple days.