Halloween was a little bit of a tough day for Tuesday. She got another cold, or maybe it's the same cold but different. I don't know, all I know is I'm not going out in public ever again! ha!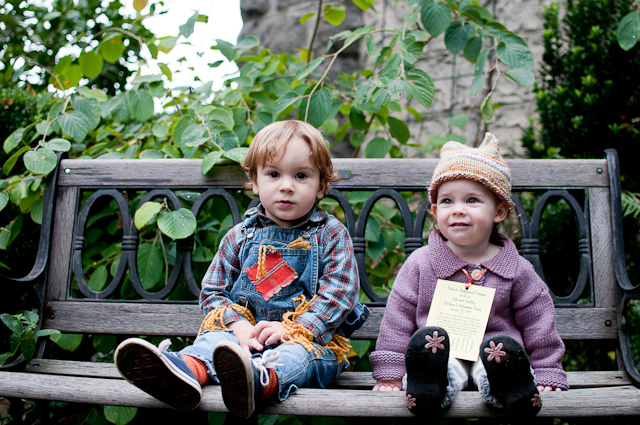 We went to deepwood estates here in Salem to do a free Halloween thing. Best part was seeing our favorite scarecrow. Worst part was the lines. So we just did the no line stuff: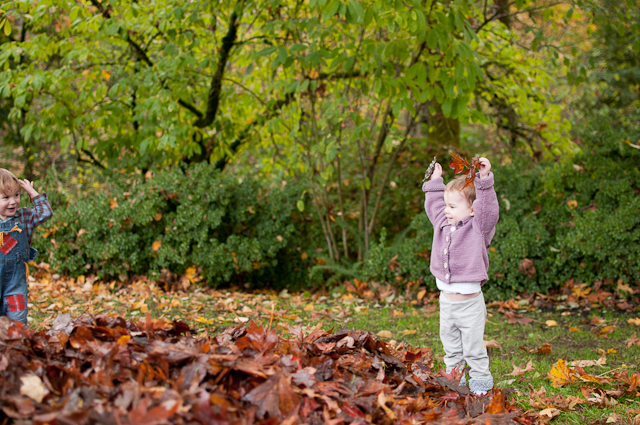 Tuesday wasn't dressed up because she's in love with this sweater my mom knit. She freaks out when she sees it and must wear it and not take it off!!!!
I did get her to change eventually: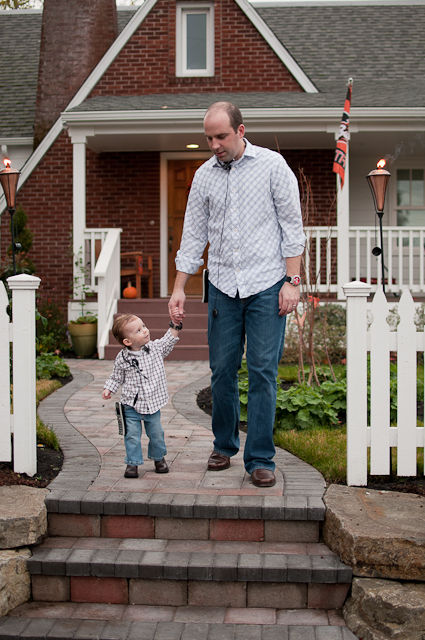 mini Bj!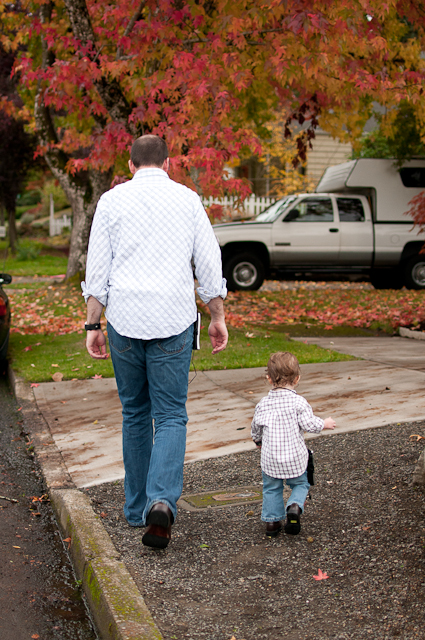 She walks just like him 🙂 I tried to put a stocking cap thing (old pantyhose) on her head to be a bald cap, but no hat was the mantra, so I put some wax stuff in her hair to slick it back.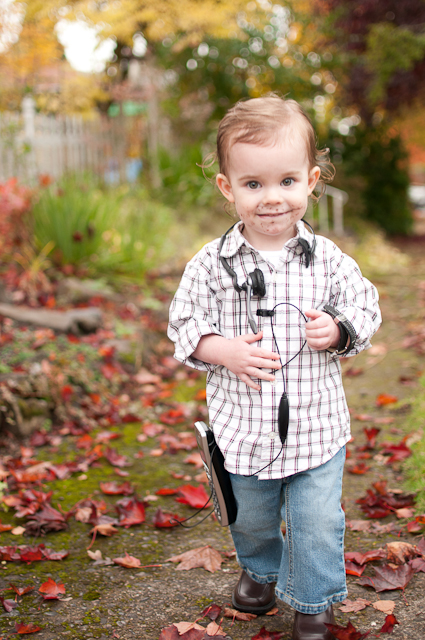 Oh I love you little mister lady.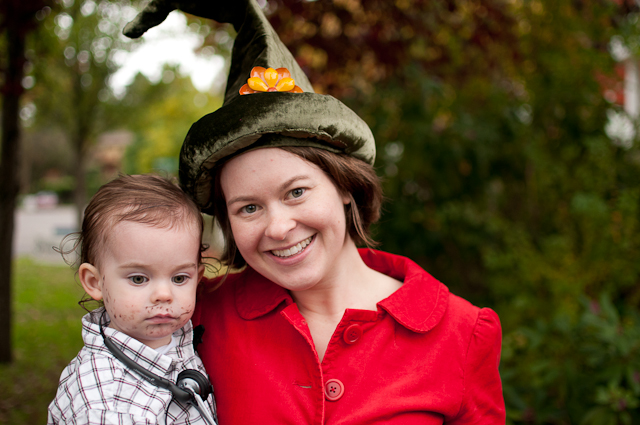 It would have been nice if you napped that day.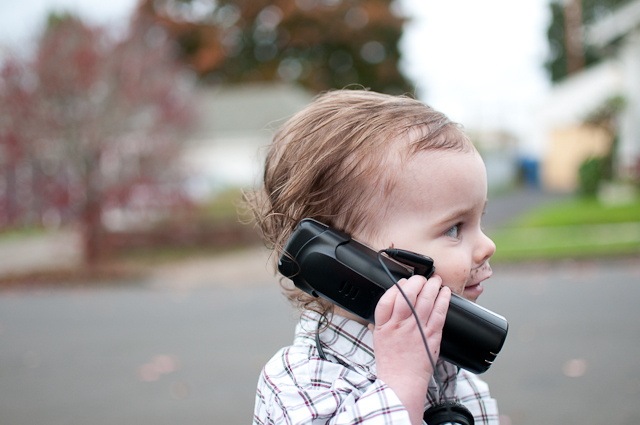 who do you want to call? "NANA!!!!"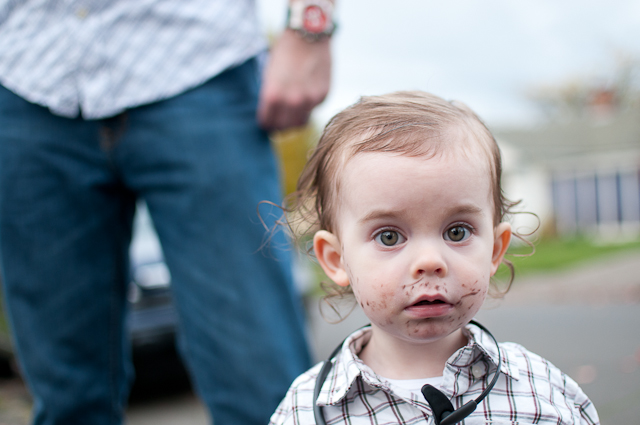 What? Do I need a shave?


Who said that?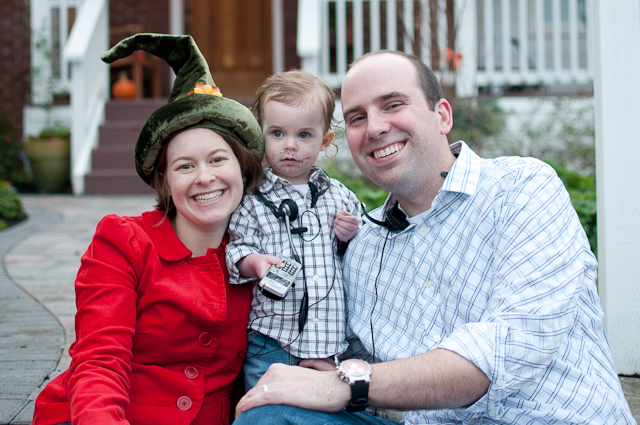 Thanks to my neighbor for taking this shot. We hung around outside to say hi to our neighborhood peeps, but didn't actually trick or treat. I had my own Halloween fun a few days before (check it out on Kristen's blog). Despite pimping out my porch and having Bj more our tiki torches to the front for the night we only got three sets of trick or treaters. Donna said two blocks away there were fifty people on one block. I told Bj we might have to go insane crazy next year to lure them to us! We even had organic candy damn it!