I just can't help myself! Well really, I have been wanting to do this since the upstairs remodel was finished nearly two years ago. In a fit of "I'm so pregnant get these workers out of my house" stupidity I told the guys working on our house that I would touch up all the paint and not to worry about anything else. I just wanted them out! Of course then I had the baby and when was I going to paint? So chips, nicks and repairs still had white patches. And corners, trim and ceilings were barely painted at all. What finally sent me over the edge was the decision to get a bunch of my photographs framed so I would have a good representation to show clients when they came to the ordering sessions (yup, in my craft studio).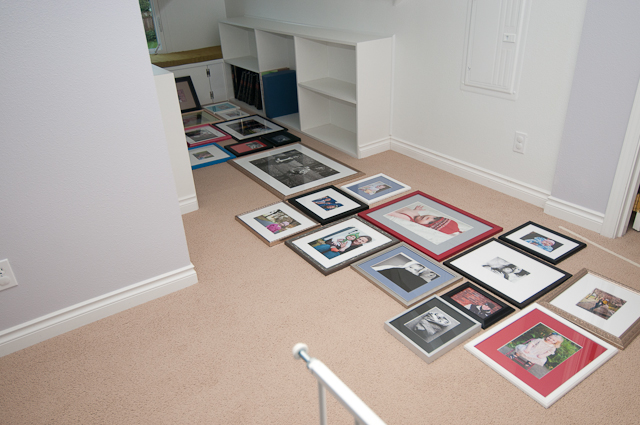 The sort-of-almost-green neutral (flyleaf) that I love so much downstairs, just never worked upstairs so I carried the purple/grey (overcast dawn) from the craftroom up the stairs and into the upstairs landing. Full disclosure, I did not carry it, rather professional painters did. I was going to, but when even my mother told me she wouldn't attempt such a tall stairwell I got nervous. So glad I had these guys come do it, they were so quick, clean and thorough.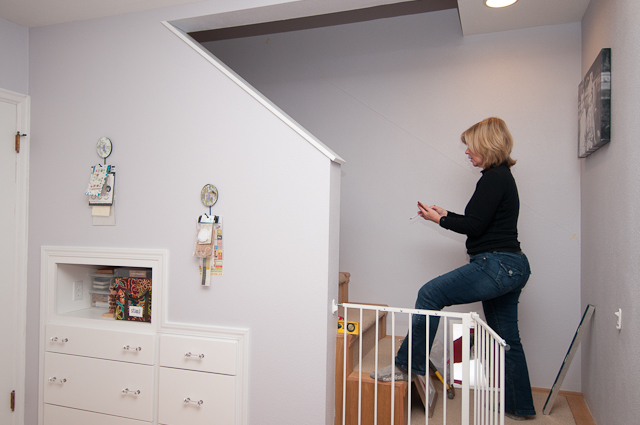 I used my mom (and her awesome pro design skills) to help me layout the photos and hang them. Earlier in the week I went to get them all matted and framed in a variety of styles. I tried to get a little something for everyone. I'm hoping this way if people want a fully finished product delivered (the framed prints), I can give them lots of choices.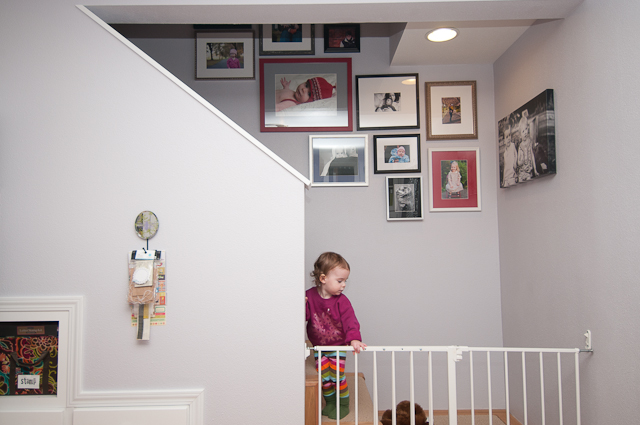 It is so freaking hard to photograph. I have a super wide angle lens on and still can't get the full stairwell.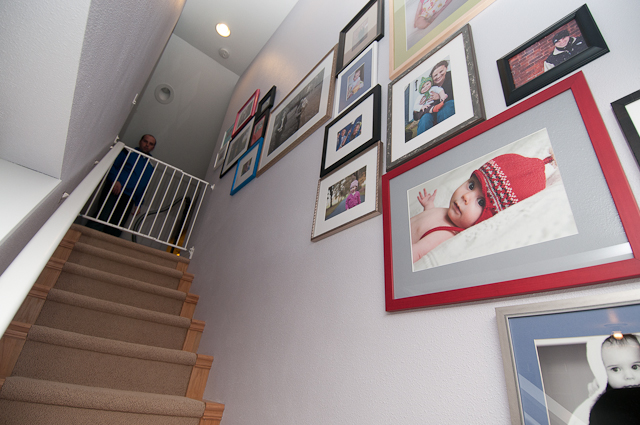 Believe me when I say it's beautiful and I am in love!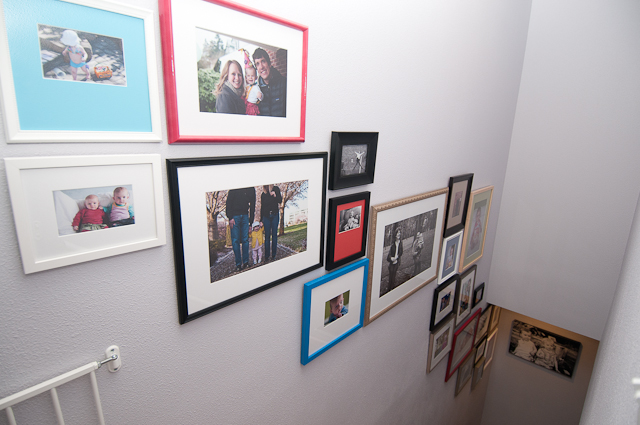 We all love walking past these photos. Tuesday loves to point out friends and family. Anyone who doesn't think family photography is art is crazy! We still have a few gaps to fill in, and I'm excited to see our gallery grow.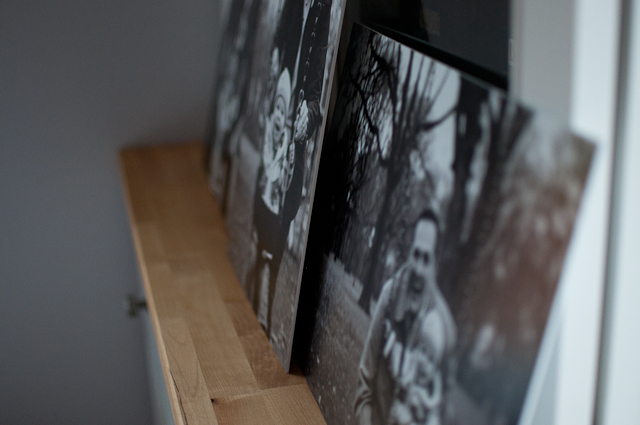 (I'm choosing to get larger photos mounted on a thin substrate for durability)
One thing I'm amazed with is the quality of pro lab printing (all the photos I had framed were pro printed). I'm so glad I am going all in and am going to be able to give my clients amazing finished images, not just digital files, like I did before. I was excited to get my wedding shots as digital negatives, but all these years later and I still don't have some of my favorites printed. In hindsight a handful of beautiful prints for my walls would have been so much nicer, we didn't get anything professionally printed and I totally regret it.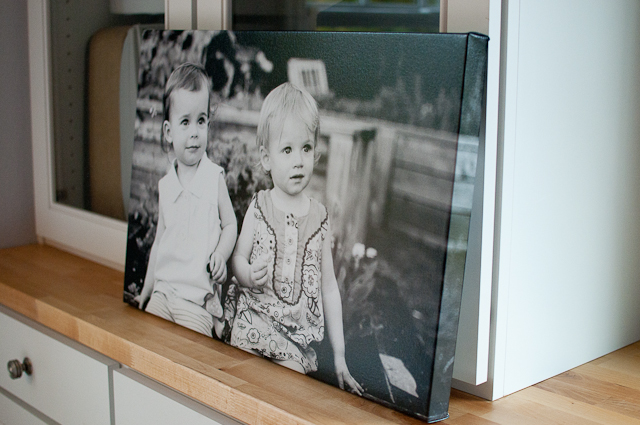 I didn't think I'd be into canvases… Then I ordered my first one. I guess I just didn't like the canvas I saw before, but this is a real photograph, with the paper backing removed, mounted to canvas and stretched. It's so pretty I have a hard time not touching it whenever I pass it (good thing it has a protective coating!).
Do you have a family/friends photo wall? They are common in our family and I love looking at them when ever I go to my relatives homes. My grandparents had a huge one down a hallway (that unfortunately was blasted with light all day long in Southern California, so the photos didn't fare so well). They had pictures of everyone's wedding, and never took them down, even if the couple got divorced! We called it the wall of shame. 🙂