So thankful for so much…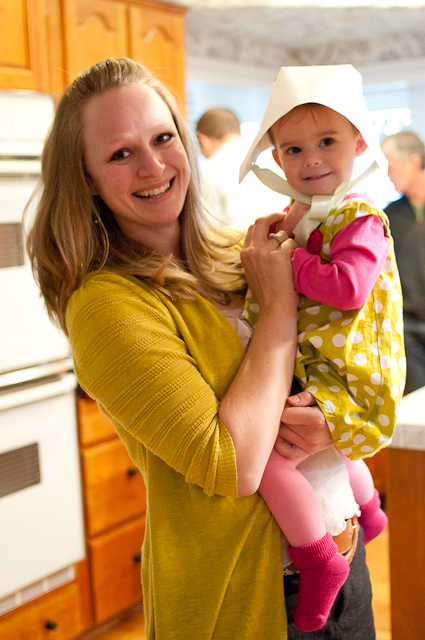 For friends who are crafty and thoughtful.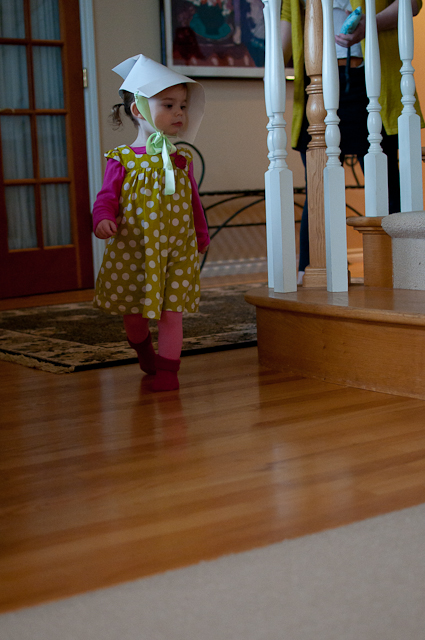 Sciarrino made tutu this Pilgrim hat and she toddled around with it a good part of the day.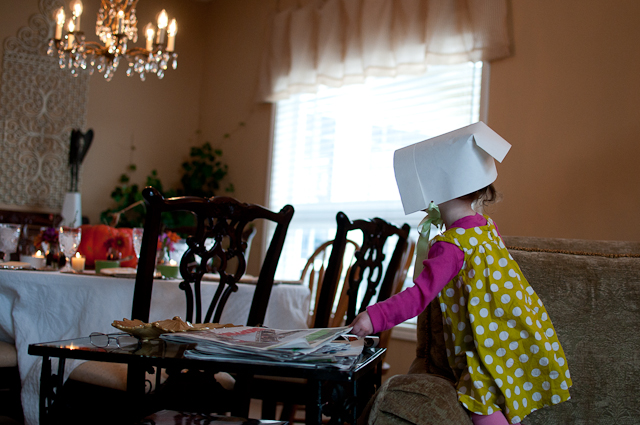 Even while checking out the sales fliers!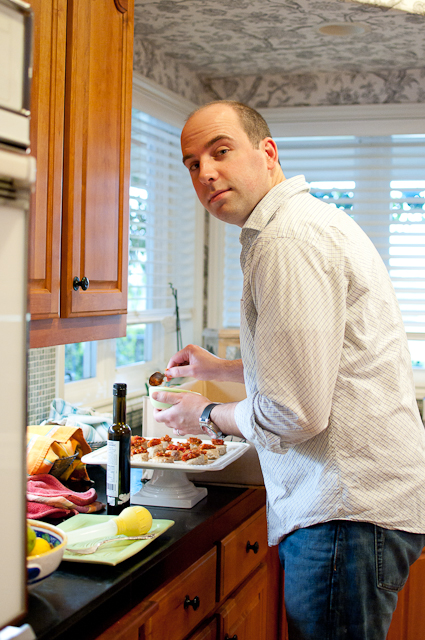 My wonderful husband. He cooked the appetizers… I did zero cooking, yay!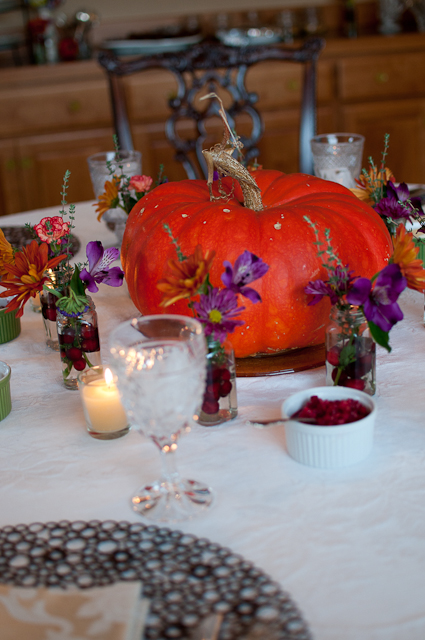 A beautiful table set by my mom (with her wonderful cranberry sauce). There was no kids table. This was the grown-up table, so I guess that makes the other table the old person table, ha!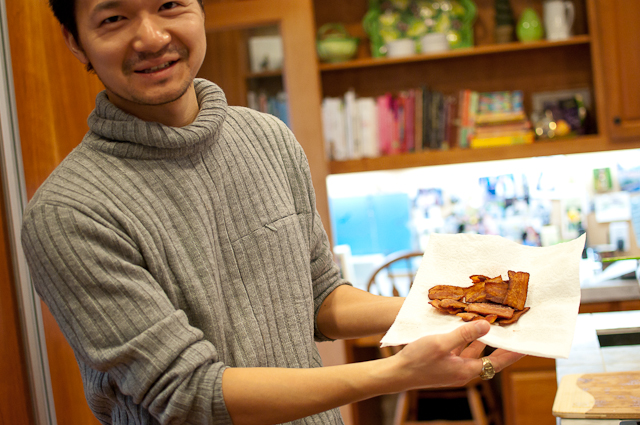 mmm bacon. Taro said that he can't get bacon like ours in Japan, their version doesn't have as much fat. I don't think I will ever be living long term in Japan 🙂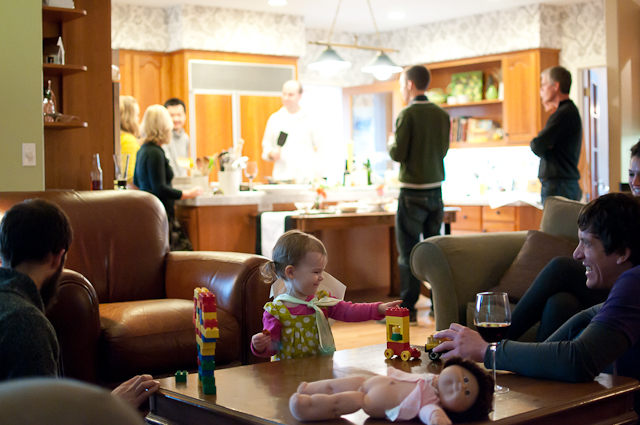 All my friends and family. I am such a lucky girl, and I do know it. I hope you and yours had a fabulous day as well and are going to bed with full tummies and warm hearts.