Oh my those were some good family days. I love that most about the holidays, being together. My lovely friend was visiting from Vermont and I squeezed in a photo shoot for her on Christmas Eve morning. It was so dark and cloudy and yuck. But some creative furniture re-arranging and popping outside for a few minutes with her little man and I think (hope) you can see some of why I love Ceara.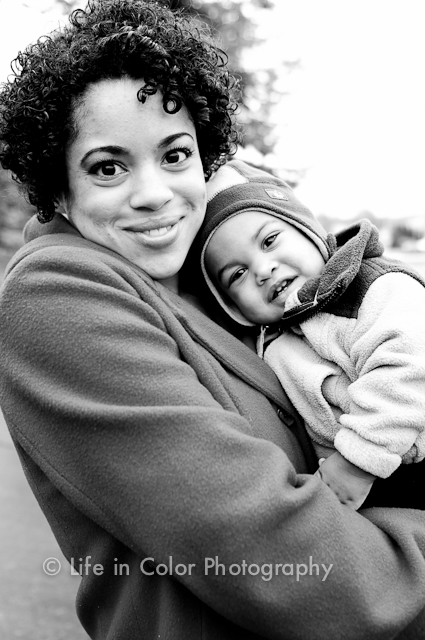 More to come, no time for editing! I didn't get to say a real goodbye because we were hoping to stop over again later in the day. It didn't work out, but at least I saved myself some tears. Of course it helps that I have my loves around: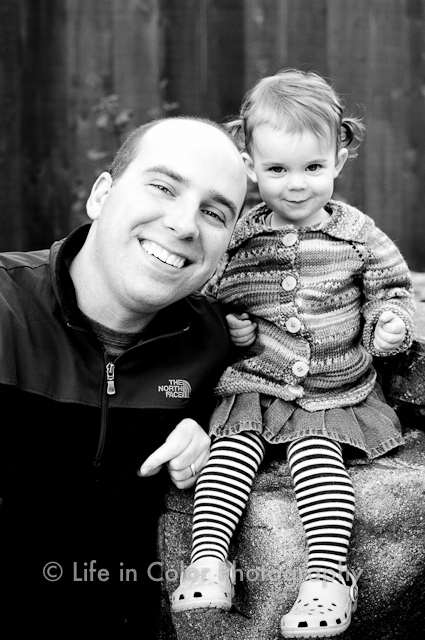 Okay enough with the mushy mushy. Sarah came over the day after Christmas so we could shop. Just kidding, we scrapped of course. Who wants to shop when you can eat leftovers (and chinese takeout) and play with paper and (automatic) glue (guns)?!?!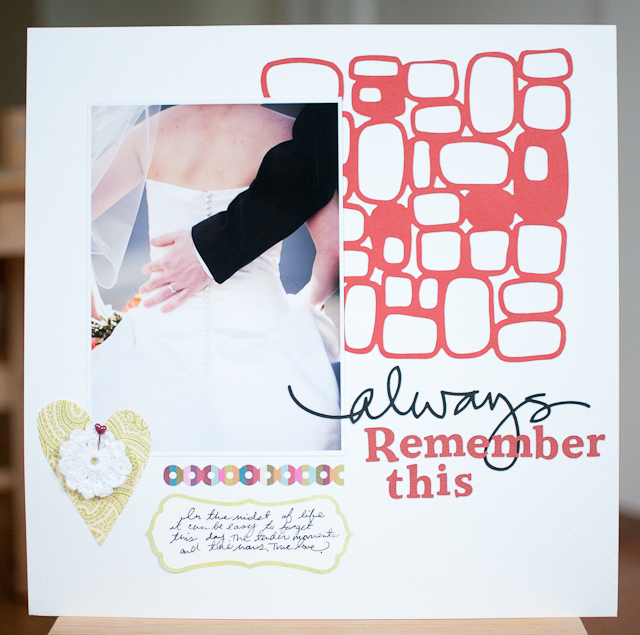 The love affair with my Silhouette continues. Did anyone get one under their tree? I cut the title and the journaling block (in two pieces) with the machine. The heart is a piece of wrapping paper and the other paper is Ki Memories.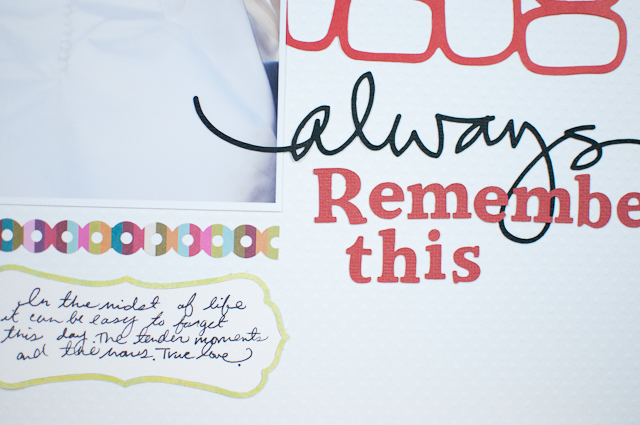 I try to make a habit of scrapping pictures as I rotate them out of frames. I figure if I like them enough to put them up on the walls they should be immortalized in my albums. Besides awkward sizes, etc. What do you do with pictures you rotate out?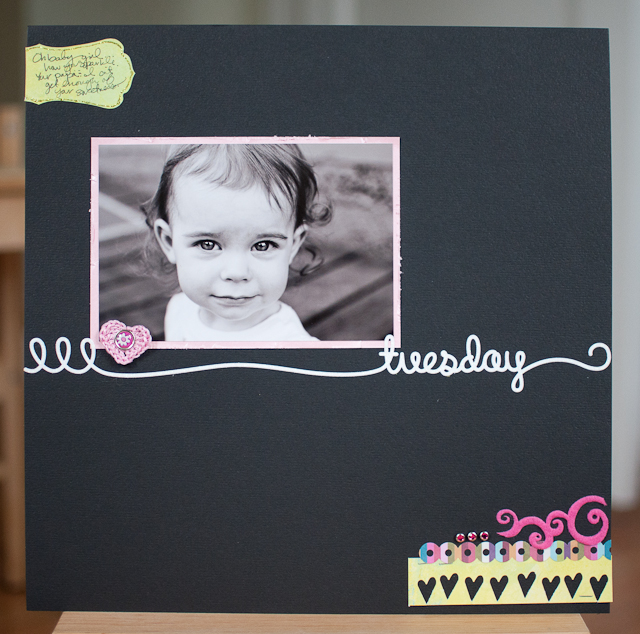 I think Bj is going to be the next Ki Memories groupie (following in my footsteps). He saw this layout and was like, "how, how did you do that? I love that!" And I have to say this is a nice added bonus of Tuesday sharing her name with a day of the week. So if you don't use your tuesday sticker send it this way.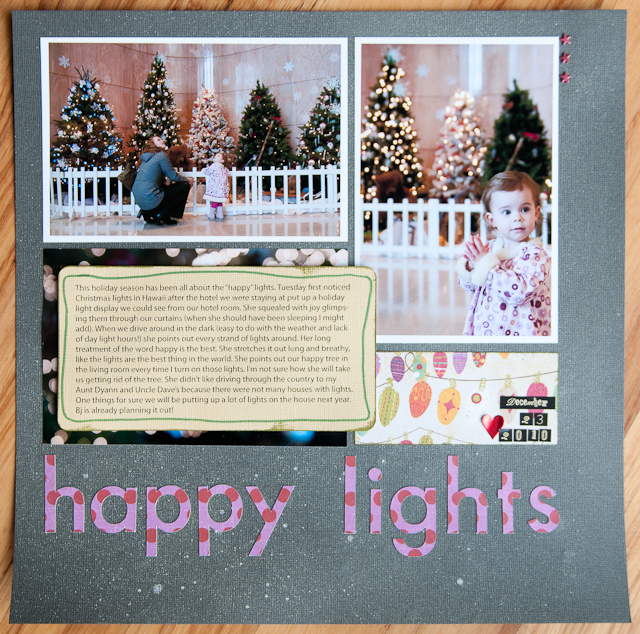 I rarely pull out my mini printer any more. I find it easier to print off a big stack at once and then roll around in the photos thinking about the stories I want to tell. But this page has been in my head since we were in Hawaii and Tuesday first noticed "happy" lights. I felt like I had to tell it now before I forgot that breathy sound she makes when she says happy. I hope I journaled it in a way that will bring back memories of her little voice in 20 years. Okay now I'm tearing up a bit!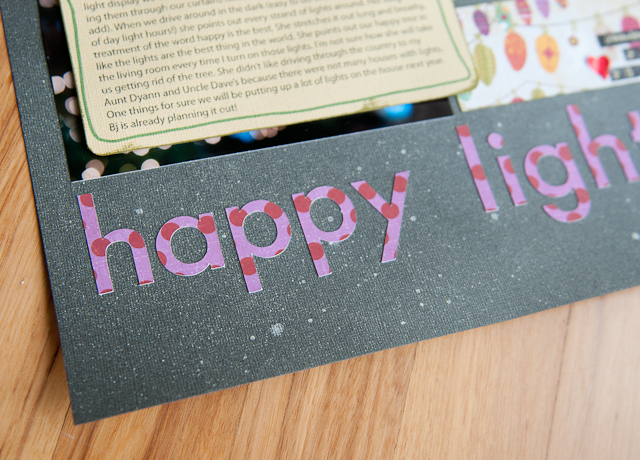 This is mostly from a Studio Calico kit (yes I totally caved. Their design team is so amazing I was drooling over layouts for almost a year before I couldn't take it any more!). I misted it with sparkly maya mist and the Mister Huey brand cream. Sarah and I both agree misting looks awesome… and scares us. So we both attempted it. We will not say how many mists we own vs. how much we used them. It might be a little embarrassing.
I kind of want to figure out how to do that thing were you put what you use with little links under my scrapbooking posts. What do you think, cool or annoying?
Well my supplies are still out so I might have to squeeze in one more page tonight. Of course Tuesday tricked us by going to bed at eight (after only 30 minutes of rocking!) only to wake up multiple times. We all need sleep little lady, get on the board the sleep train!!!