Ok, I'm following in so many people's footsteps on this posts I don't even know who to link to. These are my favorite layouts of the year. If you don't scrapbook and won't be reading through the post a little announcement. I'm working on a pretty big (and exciting) project so I'm going to be signing off for the next two weeks. I'll see you back here in the middle of the month!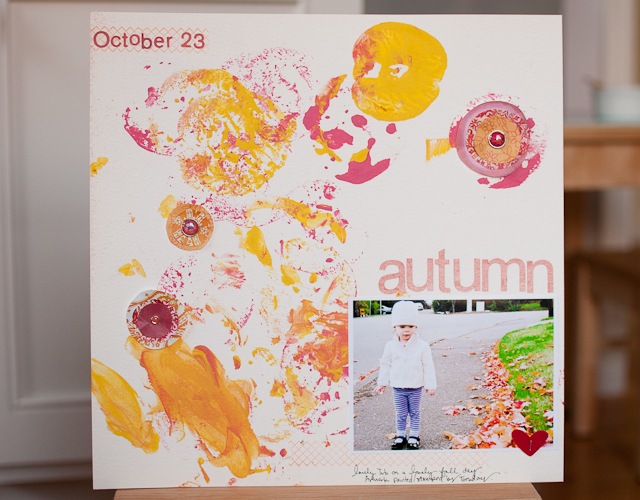 I love this mostly because Tuesday helped me with it 🙂


I had this one hanging up for the longest time.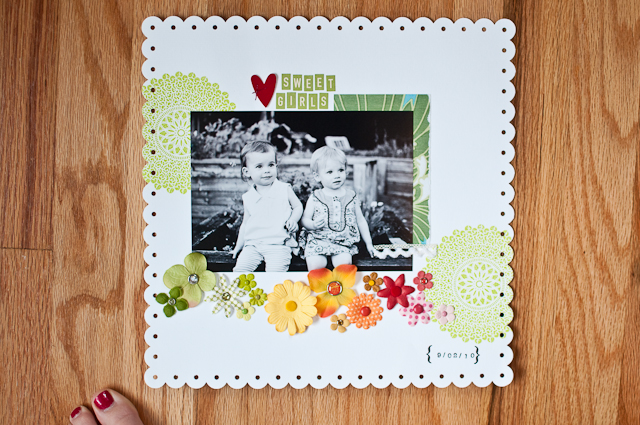 All those brads, all those flowers. That photo. Love it!


Love these photos and I've had the days of the week stickers for a long time. Always feels good to use a product you've been saving.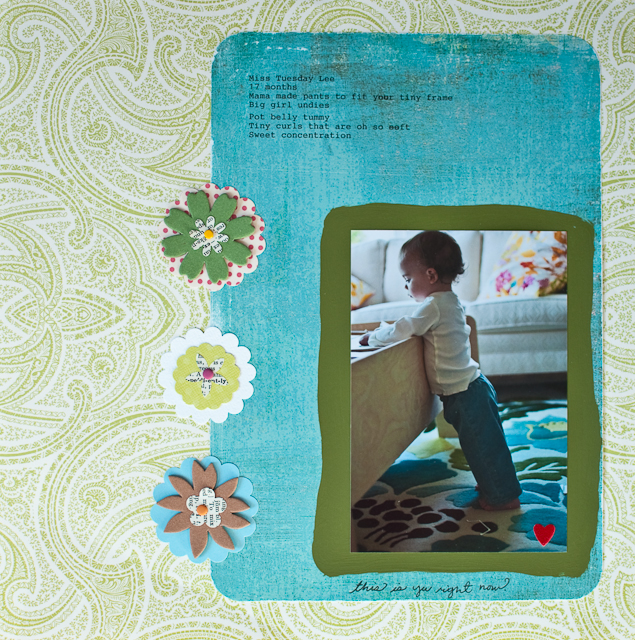 A scraplift that I had been wanting to try for a long time. I think I'm going to lift this simple layout again and again.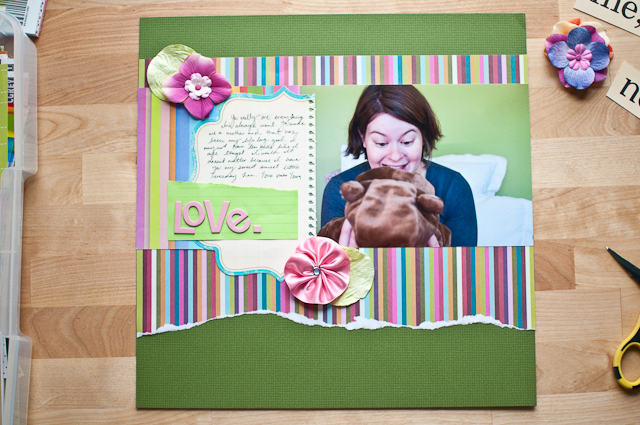 One of the first layouts in my new craft space from the beginning of the year.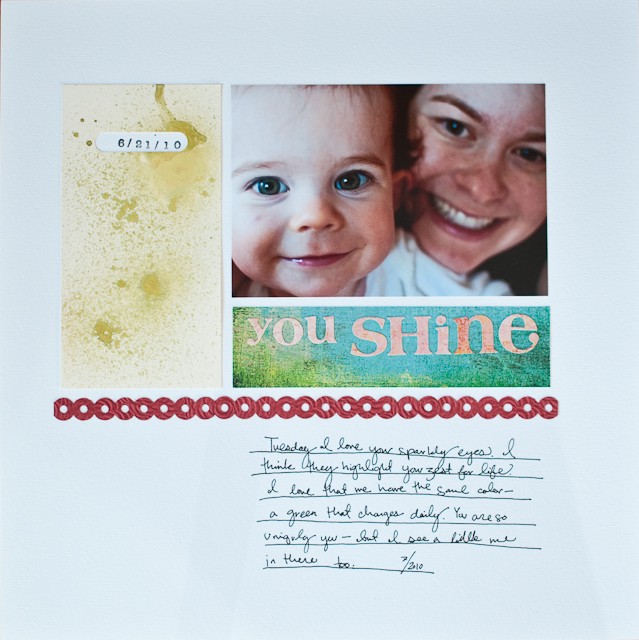 First try with mist.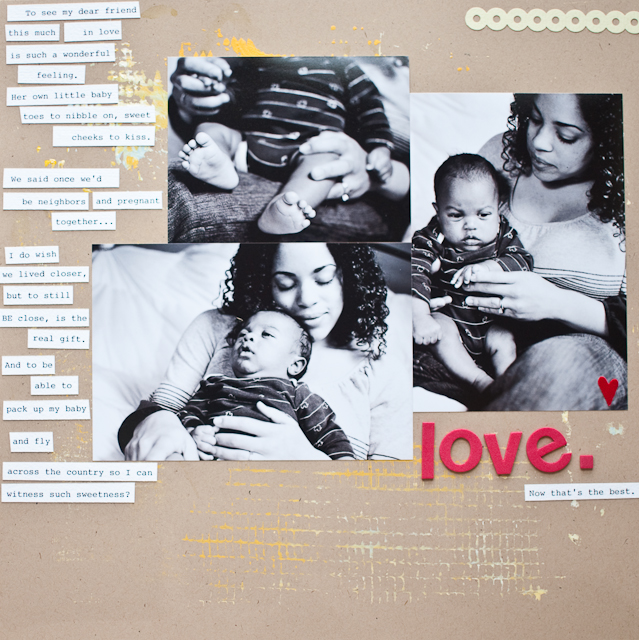 Hands down my favorite layout of the year. So glad when I put the real mushy stuff out there.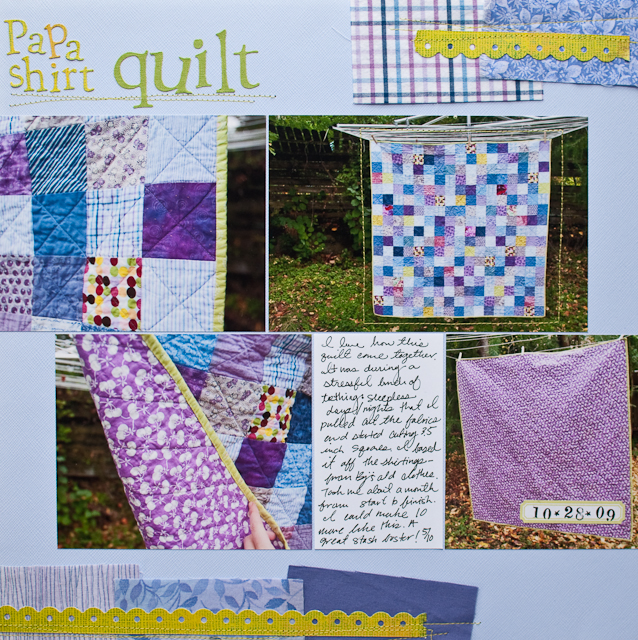 Fun to use scraps from the quilt on the layout.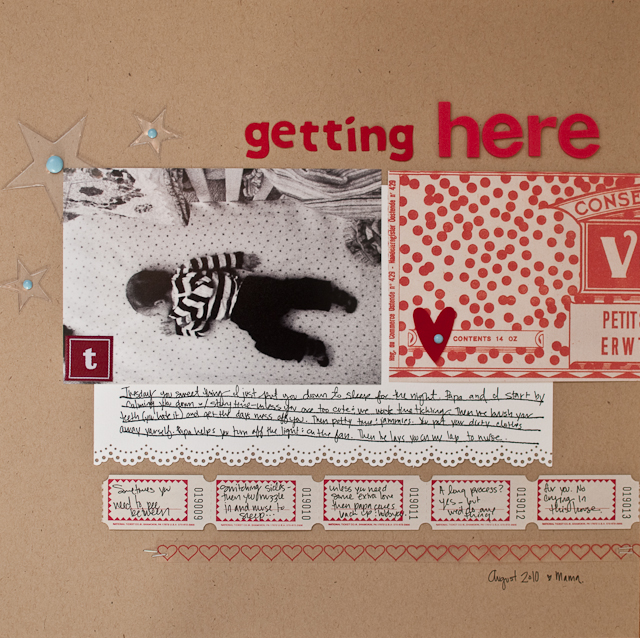 Oh man; Tuesday and her sleep. I should do many more layouts about this. Luckily she has only woken up once tonight and I got her down so I could kiss my sweetie at midnight 🙂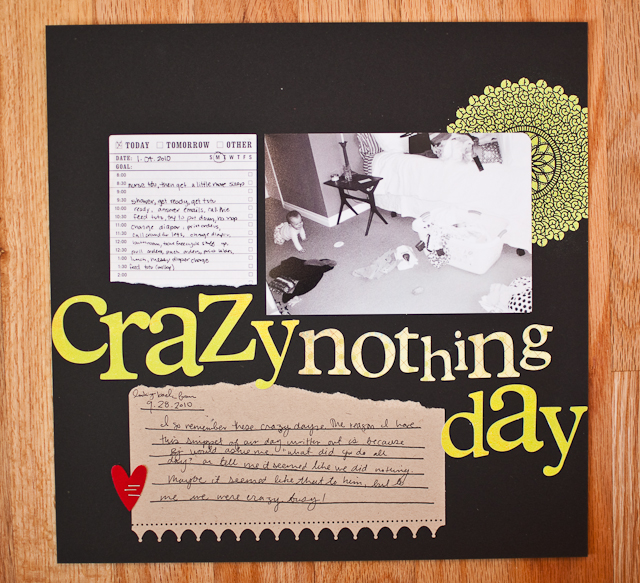 Borrowing my step-mom's cricut made me realize how bad I wanted a digital die cutter (and now I have one, yay!).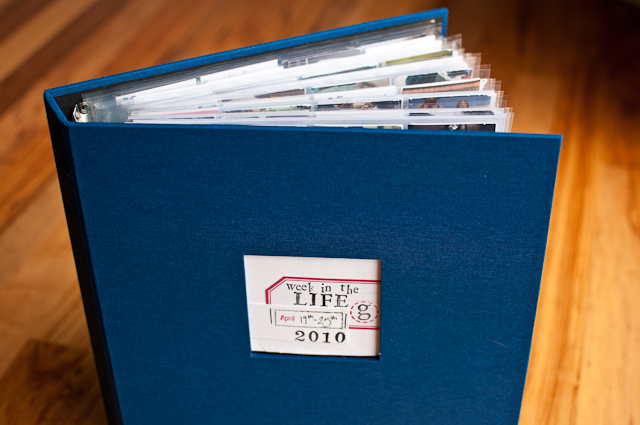 And of course my week in the life. I think I will forever be glad that I did this project.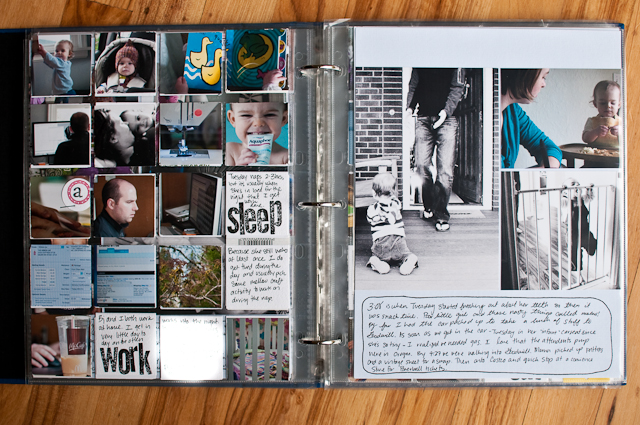 Even if you memory keep in different ways doesn't ever little thing you get down, every picture, make you so glad you took the time to do it? That's how I feel. I love looking back on these memories, and of course creating new ones.
If you did a best of 2010 post will you link it in the comments so we can all be inspired?
See you in a few weeks!