So we took Tuesday to Disneyland for her second birthday….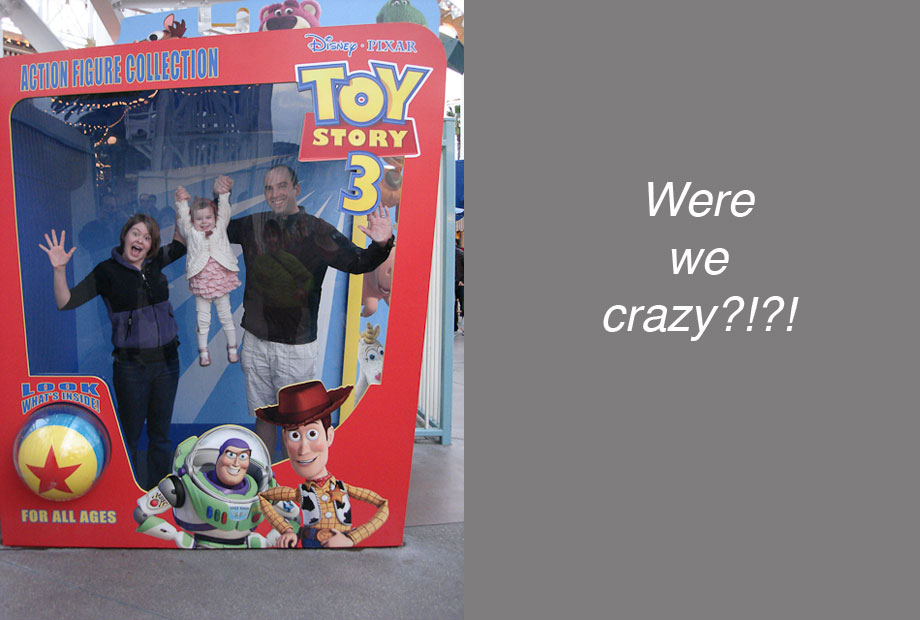 Yes, yes, we took an almost two year old to the "greatest place on earth." Now I know right up front that not everyone is a huge Disney fan, that's totally fine because honestly I'm not that into Disney myself. Tuesday doesn't watch any TV or movies at all*, so we were not going to show her all the characters. People did wonder why take her then. Well I didn't watch much TV when I was young myself, and we went to Disneyland for vacations and I just remember it being an AWESOME vacation place. I know how much she likes to watch people and knew she would have fun just doing that if nothing else. We got a bit of flack at the decision to take such a young kid and I was worried that it would be super over stimulating for her. As a precaution we decided to stay right on the property so that if we needed to we could go back to the hotel easily. So how did it work out?
Whatever you think of Disney they sure know families, and kids especially. The last time I went to Disneyland was on my honeymoon and it was like we were at a totally different park this time with a kid. I passed by all the little boat rides, the play areas, the slower things when I was there just with Bj, but this time that was mostly what we did. As an added bonus we had two sets of grandparents, two uncles and an aunt to keep Tuesday entertained (and allow Bj and I to go on some fast rides—hello space mountain!). I love family vacations and I hadn't been on a big one in so long. It was three days of fun and family.
Staying in park was so cool. Between the hotel, downtown Disney, California Adventure, and Disneyland (my mom and step-dad got us park hopper passes) we never left the magical little bubble. It was weird to go on a long walk all the way around Disney the last day and see the "real world" just outside it. Tuesday did so well and had so much fun running everywhere and pointing out the train, or any roller coaster that looked like a train. Talk about heaven for our train obsessed girl. She'd point to one and insist mama or papa go on it so she could watch! It was a lot of work to keep up with her and I only brought my camera into the park for an hour one day, on her "birthday". So most of these photos are from relatives (thanks!). (trying out my blogs gallery function, I think you'll have to pop out of reader to use it, not sure. Hmm, not liking the slideshow so much, I'll have to mess around with it some more, sorry it's so huge, I have no idea why!). So have you been to Disney with or without a kid? What did you think? Have you ever been on a birthday? Because Tuesday was treated like a super star (I'm sure the cape helped). She met princesses and loved them, even though she had no clue who they were besides pretty dressed up ladies giving her hugs. The one thing she did not like? Any character with a fake head! Ha!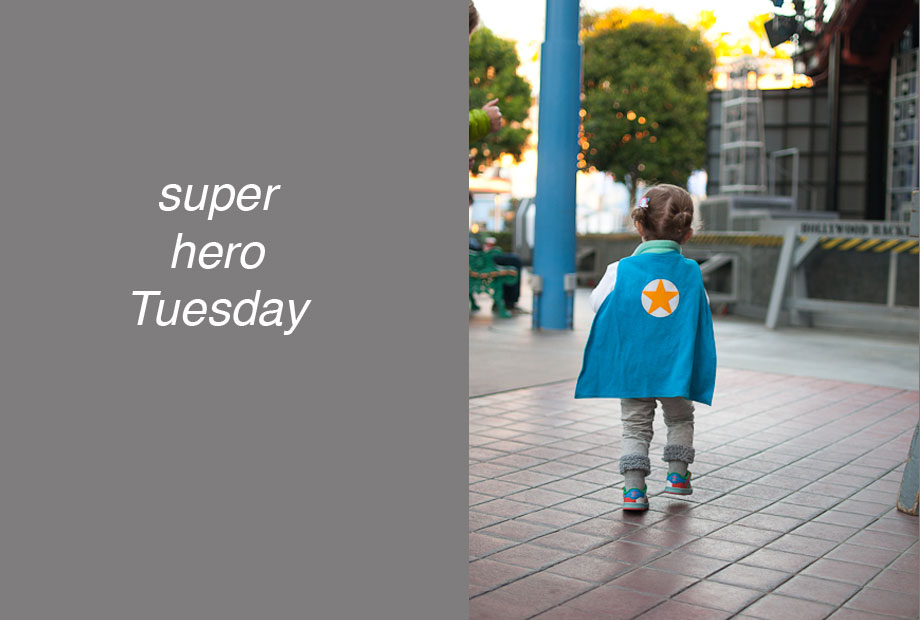 *A couple days before we left Tuesday and I both got sick, she was puking and I was drowning in the sorrow of a terrible cold. I popped in two Disney movies: Toy Story 3 (Tuesday speak: "the guy show") and Monsters, Inc ("the Monkey show") since we could both barely move. I can't believe how quickly she knew these characters and pointed them out in Disneyland. Man they suck your kids in quick, watch out!