A super easy project for you today.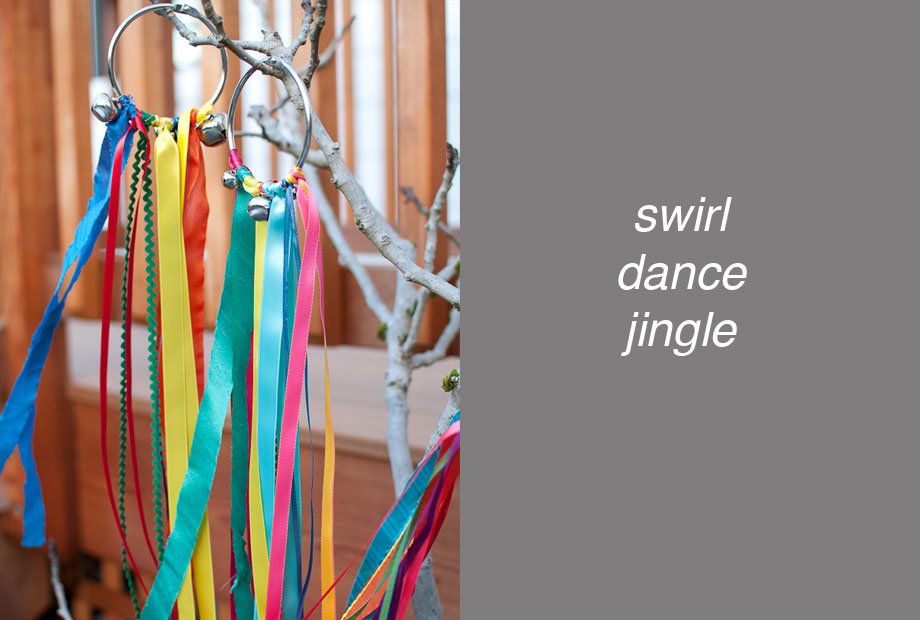 I read about a project like this in my Toddler Busy Book. I made it a bit more modern and fun by using giant binder rings, upgrading the ribbon, and adding bells.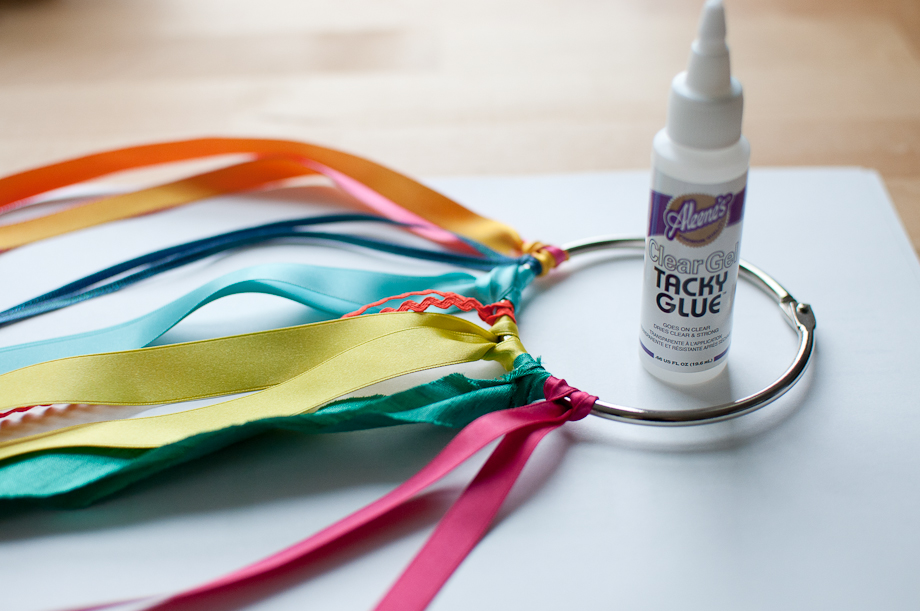 For these short toddler sized rings I used ribbon in one yard pieces. I simply made a loop and pulled it through to tighten. It was coming loose so a dot of glue helped hold the ribbon in place. I used this tacky glue, but I think super glue would have been easier.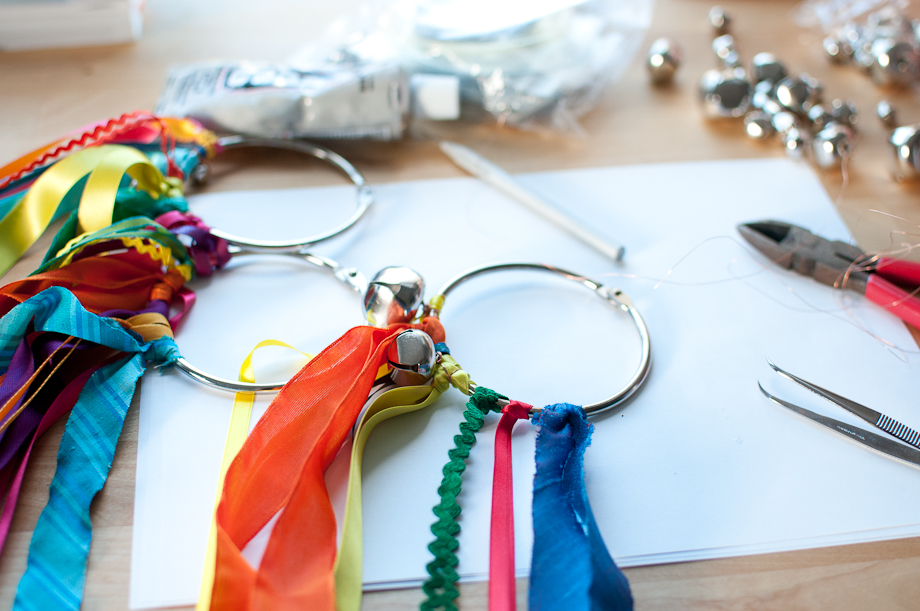 All of the ribbons I used are from the ribbon jar, and one was a wired ribbon from a special collection jar. I didn't need it to be wired so I pulled it out and used the really soft copper wire that was inside to attach the bells. This stuff is so flexible I don't think any end is going to come undone and poke Tuesday. I pulled the edges of the wire tight with craft tweezers.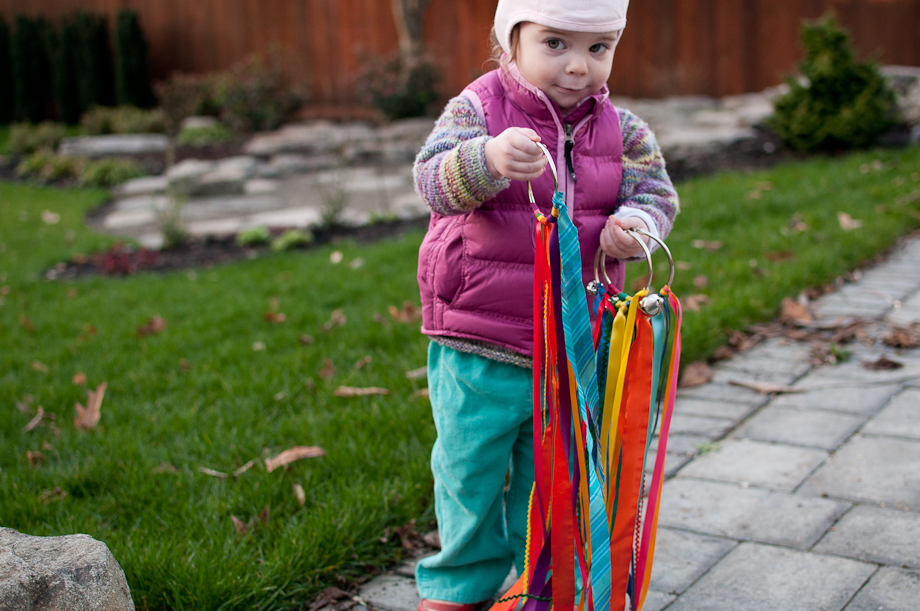 Of course the bells are optional. Here my silly girl is also holding the bell-less version I made my god-daughter (she's taller so I used two yard pieces for hers).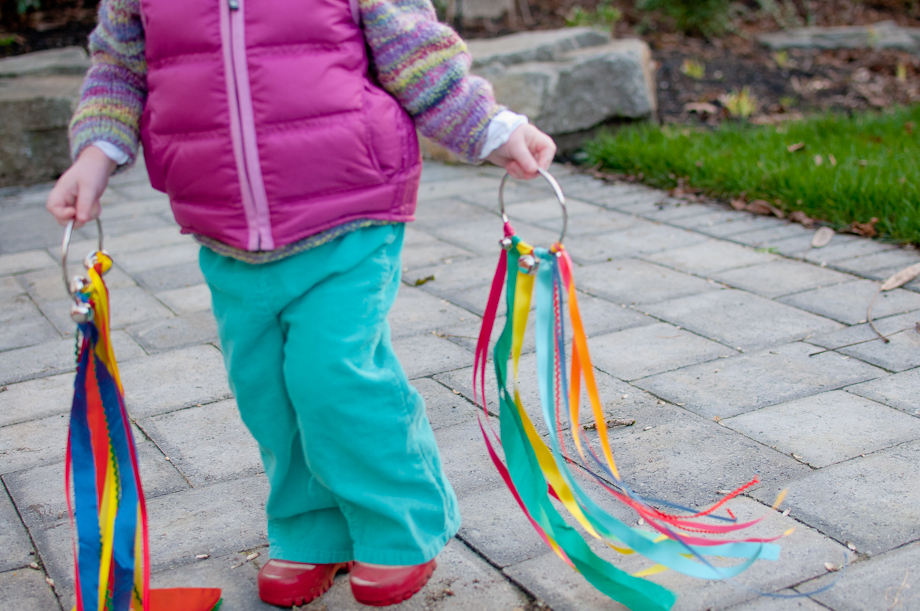 They were a hit (and so were those 75 cent pants from my thrifting score I posted about yesterday).
I used a bunch of different ribbon including ric-rac (3mm and 6mm), double faced satin (6mm, 9mm, and 15mm), and dupioni silk.