That's what Tuesday is calling beanbags these days, poofs. I decided to make a giant poof for my sweetest littlest clients: the newborns. Originally I thought the big FatBoy bean bag we got would work, but it's just too floppy and not filled enough. Plus Tuesday adopted that for her room. I looked into buying something but once I realized how silly easy this was to make I jumped into the project.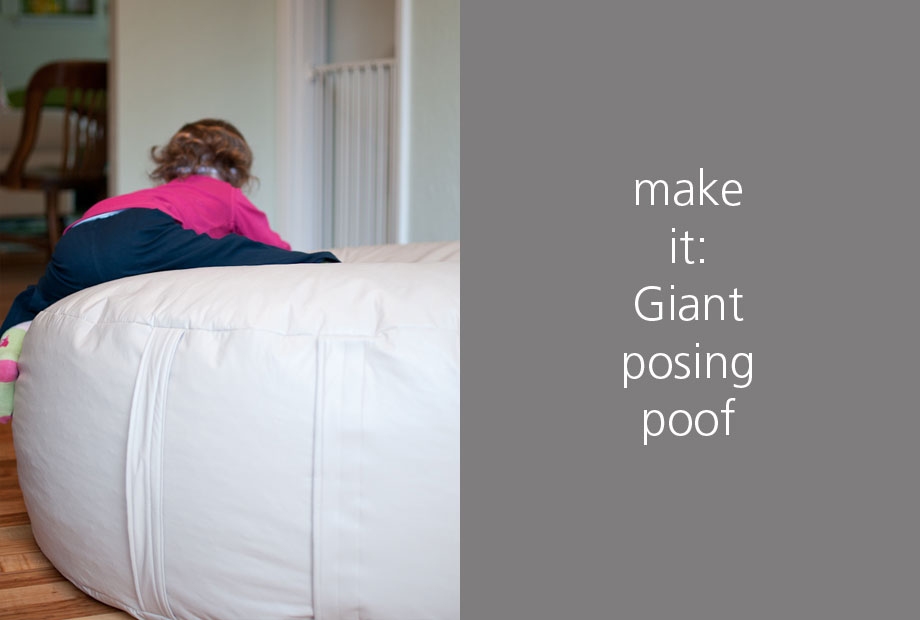 I found a tutorial on a photography forum website I belong to (Clickin Moms). But now that I've made this I can say you really don't need a tutorial. It's two big circles of material (a fabric backed vinyl) and a long rectangle piece for the sidewall (you can piece this, I did). You can see I added a handle since I'll be taking this around and hid the velcro by folding over an edge of the material. There is no inner bag.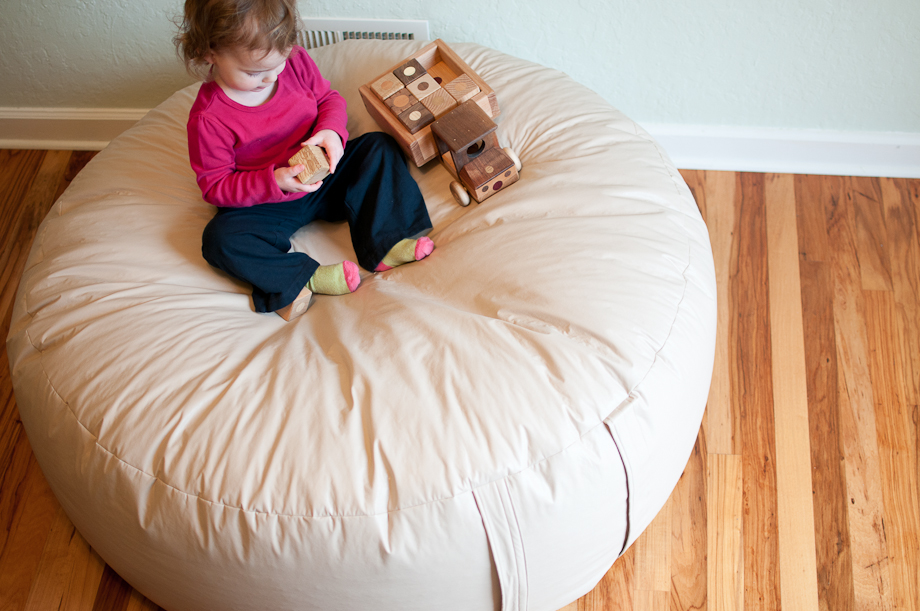 Mine is huge and took 4.5 bags of "beans" that flew everywhere and static clung to everything!  This is about 43″ in diameter and 15″ tall. A note about the material. I chose a supple kind of vinyl but I'll caution you against this if you're just going to use it alone for a bean bag to play on. I think it could get torn or scratched easily. I chose it because I need to be able to clean off baby messes and I knew I was going to cover it. I have a bunch of blankets I use, but I just couldn't resist and had to make this as well: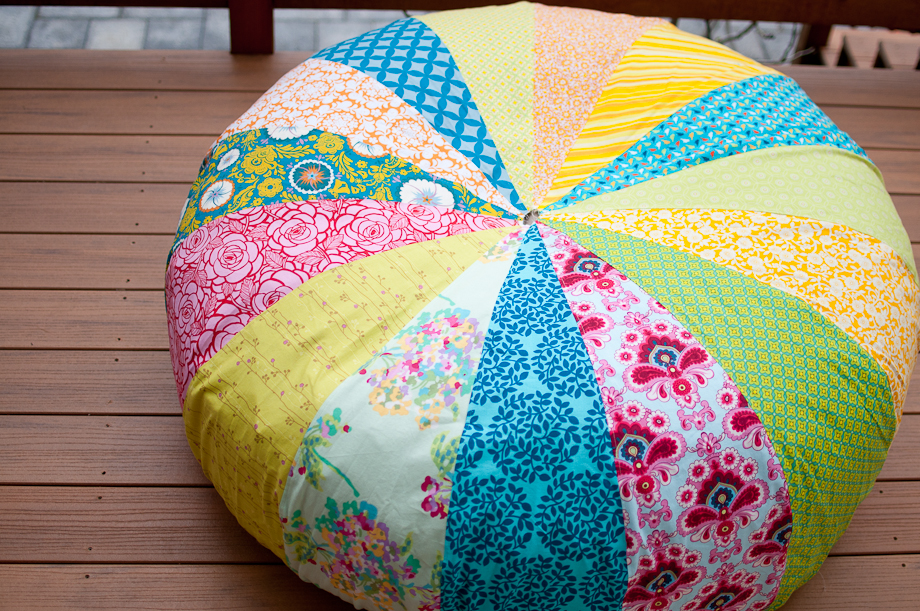 A big baby posing bean bag poof of happiness is what this is! A mom I worked with this weekend told me she loved the colors she saw on my site and I was inspired to come up with something fun for her newborn's shoot. I used a wedge shape from this Amy Butler pattern (using a little math and a muslin pattern piece I tweaked it to fit). The bottom has a simple casing and some elastic.


I don't know what to do about the middle, ideas? I guess I wasn't paying too much attention to the pattern after all. It doesn't matter for shoots since baby covers the hole, but I think I'll leave the cover on when it's out in the basement. A huge beige blob just isn't my thing. Reinforcement might be nice.
And I haven't been doing sneaks, but a cute baby really does take this to the next level…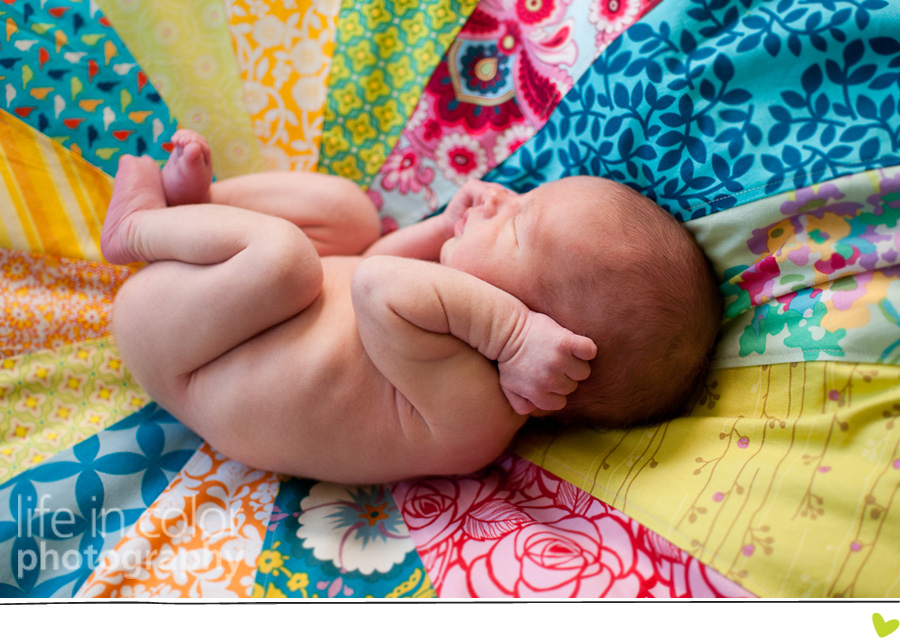 The baby this weekend tipped the scales in my uterus. Seriously. It was like, "maybe you do want another baby?" And I was like, "okay… maybe I do."
(hey grandparents: I SAID MAYBE!)