The good thing about having clients to my house is the need to keep it neat and tidy. And it also makes me want to dress it up for the seasons.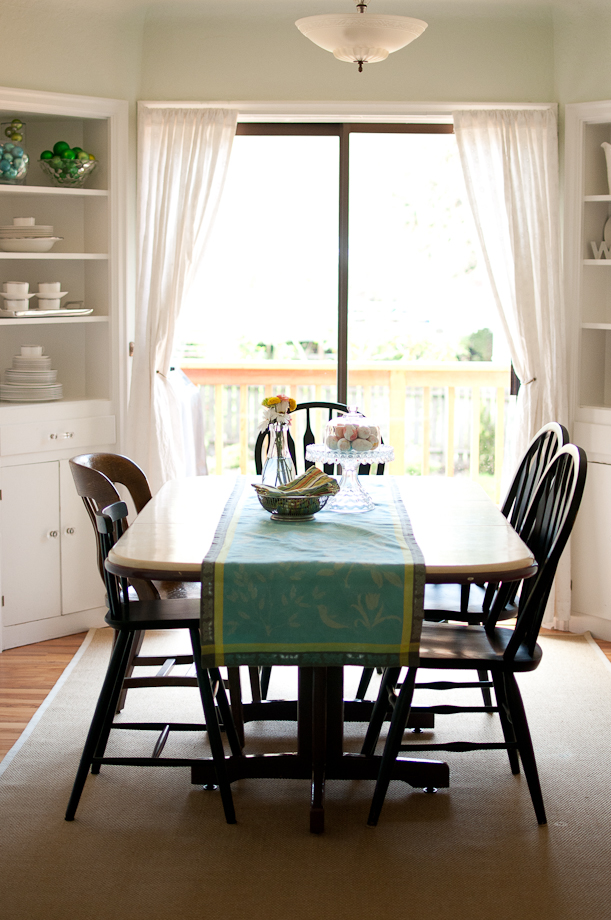 This is the first thing you see when you walk in our front door. I think this summer I will actually pull this table out and refinish it. I got a quote to have it done for me. $600, no thank you very much. Also I should put back in the leaded glass doors to the built-ins (taken out almost five years ago). Then maybe I can talk Bj into french doors… my grand plan (ooh and I'd love to have one of those hid away screens!). Anyway I digress.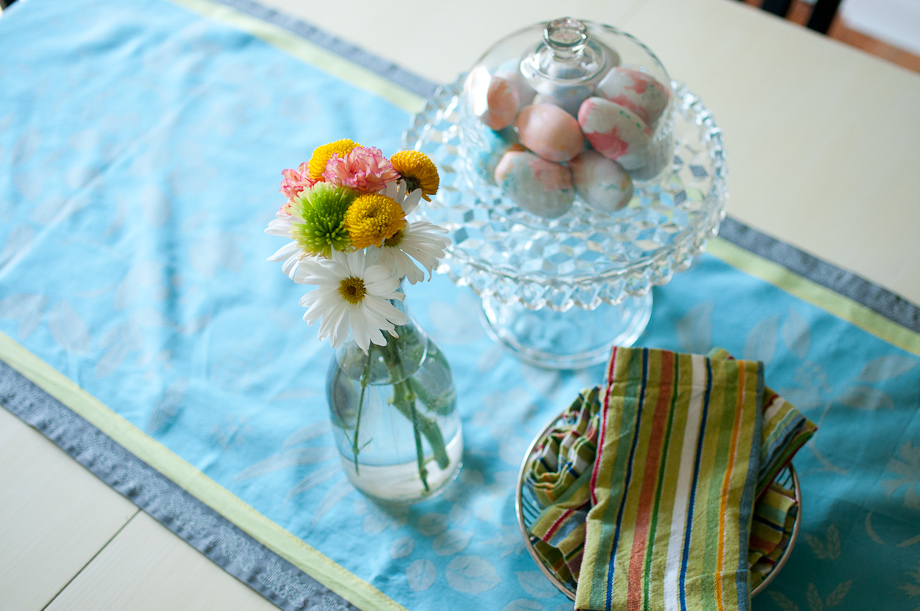 My mom got me this beautiful runner as a housewarming present. I've had it tucked away for a while because I feared Tuesday would pull it (and anything on it) down. I think she's past that stage now (she'd just jump up on the table!). The flowers are the few left from my anniversary arrangement (two weeks ago!). I'm trying something new with the napkins (scored at a Sur la Table going out of business for 50% off). We have been going through a lot in a day so I found this cute wire basket at an estate sale (my mom refused to give me hers, the nerve! :)) and I'm leaving our napkins in it for the day, unless one gets really messy. Of course when we have guests I set the table with new ones, but I think this will help cut down on needless laundry. I got to the point where I was pulling out paper napkins saved from take out and Tuesday looked at me like, "um, what is this?" Such a good eco friendly girl!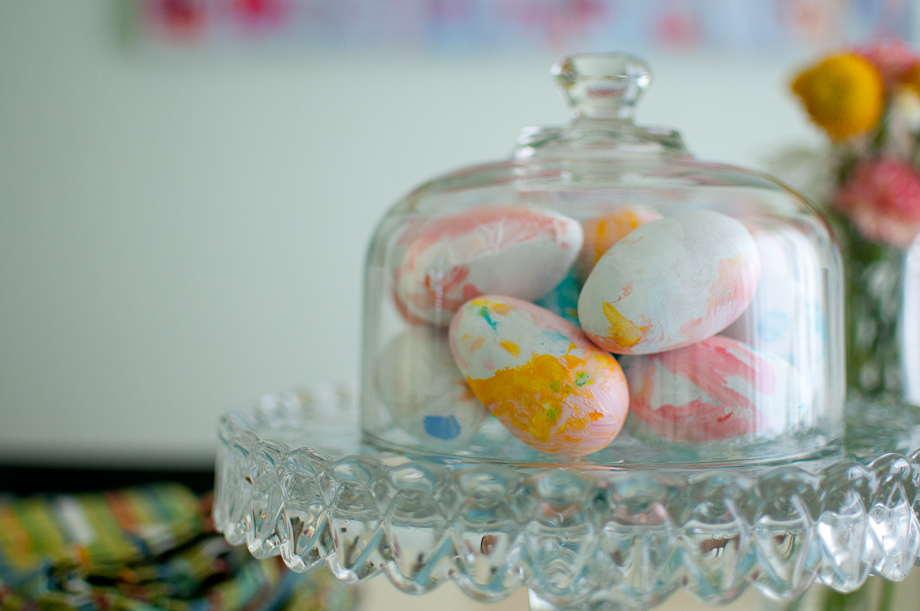 Cake plate I think was a gift from my grandma and the glass thing on top was thrifted. The eggs are from Jo-Ann's. I used these, but I wouldn't buy them online, some bags are funky and I prefer choosing good looking ones. They were the closest to "real" size and shape I could find. I painted them white with cheap acrylic paint, just one quick coat. Then I let Tuesday and her little friend go nuts on them. They wanted to paint for 2.5 seconds so I left them out in our painting area and she hit them up a few more times. Glad I painted them white first since she didn't get very good coverage (but I do like the effect). Last year my mom gave tutu an easter bunny purse with a wooden painted egg inside. It was a craft project of mine when I was a child. I hope to do these again as the years go by. My old egg has my name on it, painted by me. I'd love to have one similar by Tuesday's hand.