Yes, yes, you were all against the chalkboard table. And actually once I really thought about the points you brought up I was too. But I just couldn't shake the idea of some chalkboard in my house. The problem was the dust issue. I have wanted to do the chalkboard for a while but thinking about not getting it clean and the dust… well I might go crazy. But then I found bistro markers.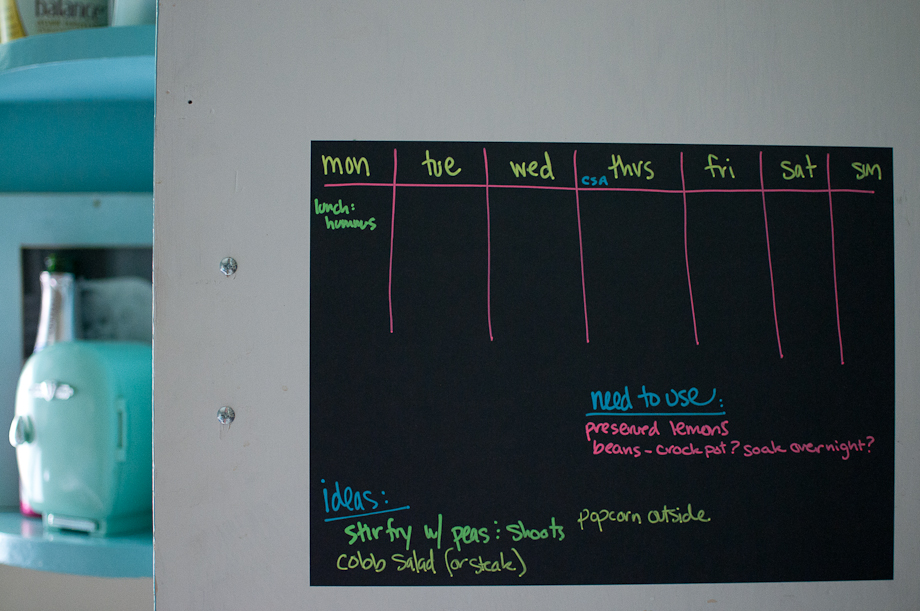 Have you wondered how they do it on those signs outside cute little shops? This is how! These things are liquid chalk markers. Ohhhh so awesome. I picked mine up at the most awesome local stationary store: Cooke's in downtown Salem. You might also try a restaurant supply place. I bought this Wallies Peel and Stick Chalkboard thinking it was huge. Um, it's not. It's tiny. I came up with a use for it though, in my kitchen.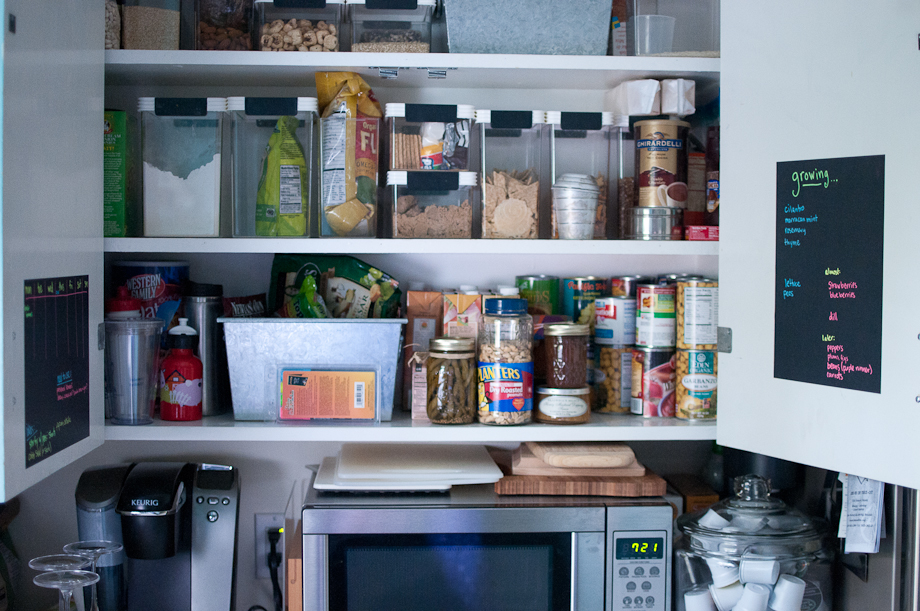 Keeping it real by showing you the least favorite part of the kitchen. We have these shelves and one drawer for our food. I am planning on carving out more space in the basement for stuff I want to can this summer. Oh I got sidetracked! The two sheets I had I used for a meal plan guide (we've never succeeded at this, but I'm giving it another go, starting next week). And since Bj always buys the herbs I have right outside I made him a little cheat sheet. It also lets us know other fresh food outside and what is coming up, in case we encounter a recipe with say figs, we can store it for fig season (hoping we have one this year, last year the weather was all wrong).
So after playing with these tiny 9×12 inch sheets I was itching for more chalkboard. I decided to see if a master schedule/organization center on the back of my craft room door would work.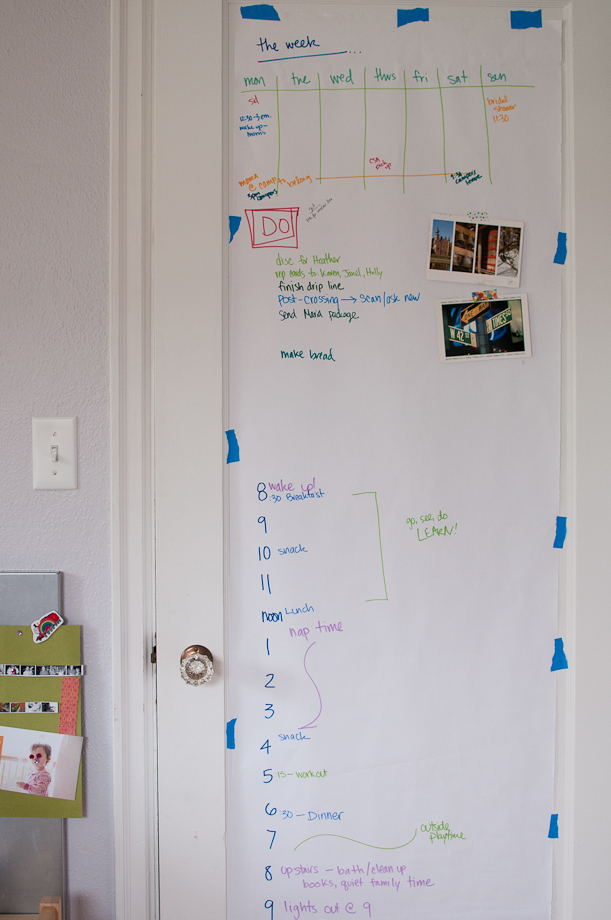 I had this piece of paper so I taped it up and used it for a day to see what I thought. No one will see this unless they go into my craft room and shut the door. So pretty much just Tuesday and I. I love it!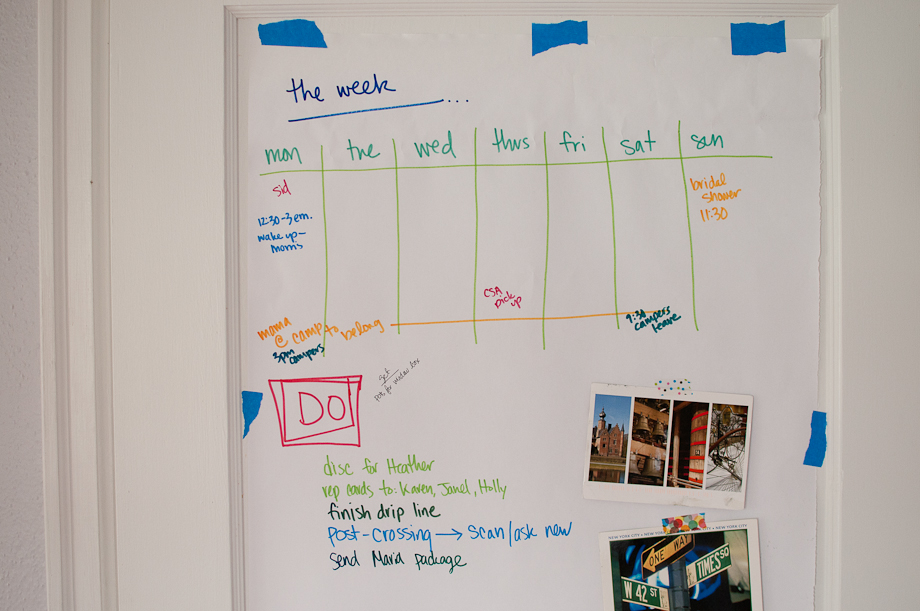 Like the idea of having the week laid out right here. And our daily routine I am starting in the hopes of getting Tuesday to sleep before eleven on a regular basis. Oh yes, you read that right.
So ya, the first coat is now on the door. I have to wait 24 hours between coats, and then another 24 to use. Good thing I'm busy at camp!