Ok, this is my dining room. It's what you see when you walk in the house. I'm thinking of painting this table black… with chalkboard paint. Thoughts? I already bought the white paint to do high gloss white, but now, I don't know, I'm not feeling it. I tried to paint one of the chairs an acid/lime green color but it just wasn't happening. Now I'm just not sure.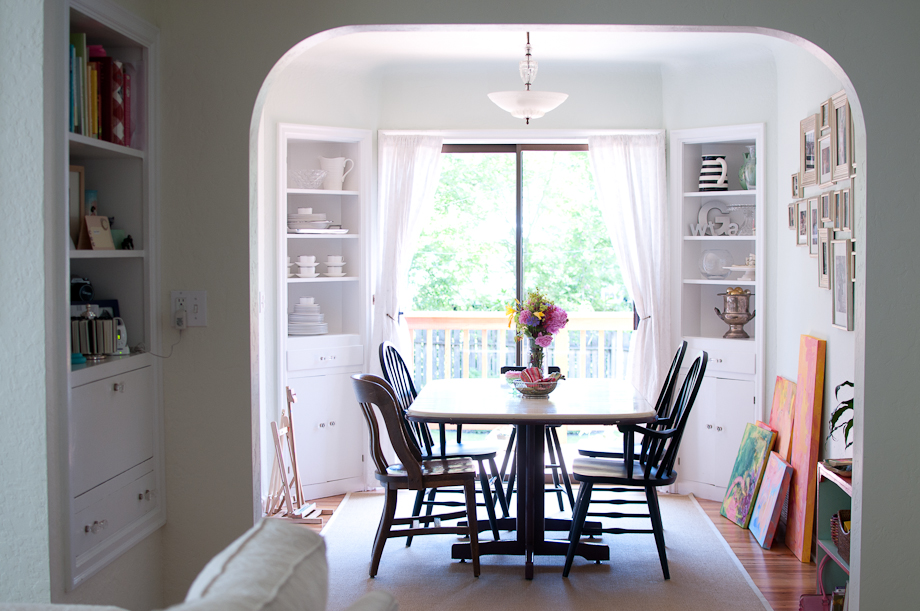 It's looking a little lived in right now 🙂 The rug I like, but I'm not sold on (cheap, from Ikea). I want to get the doors back on the side cabinets (took them off um, five years ago). And Bj might, might be coming around on my french door wish. Here is the only picture I could find of the doors we eventually got rid of, but that were orignal to the house: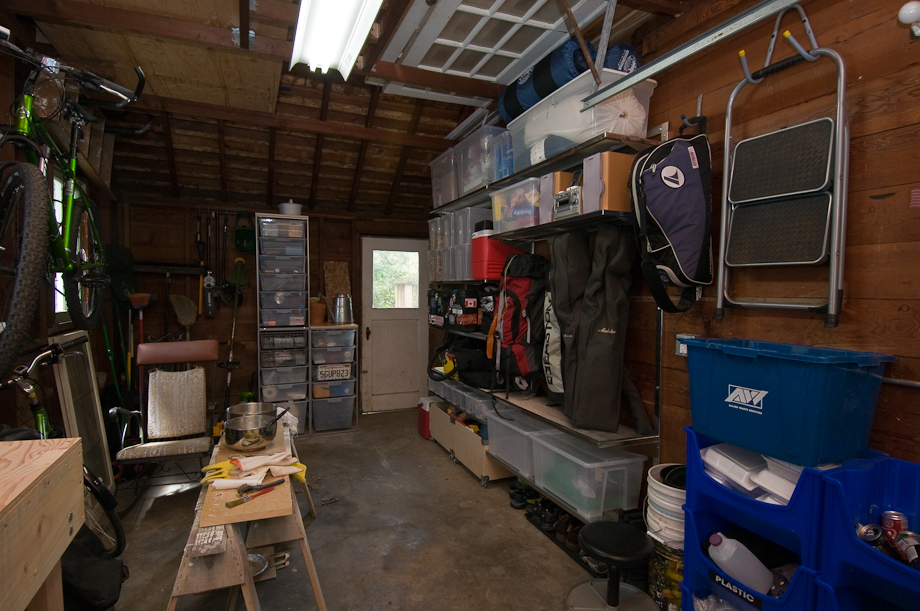 Do you see them up there in this old picture of our super tiny garage? They were so awesome. We kept all the hardware and I know I took better pictures for reference. I'm also thinking of those awesome screens that go into the door frame, does anyone know what I'm talking about? They meet in the middle so you can throw your doors open all the way and still have it screened, but then fully disappear when not in use. Ahhh a girl can dream.