I know I've mentioned re-doing our dining room table before. In that post I was talking about possibly painting the top of the table a chalkboard black. I think I'm set now on NOT doing that. I'm thinking white top, black base. The reason I want to figure it out is because we finally got new chairs for in there and they just don't go with the old style we had. Here is the most recent before. With a hodge podge of chairs (and decorated for the baby shower):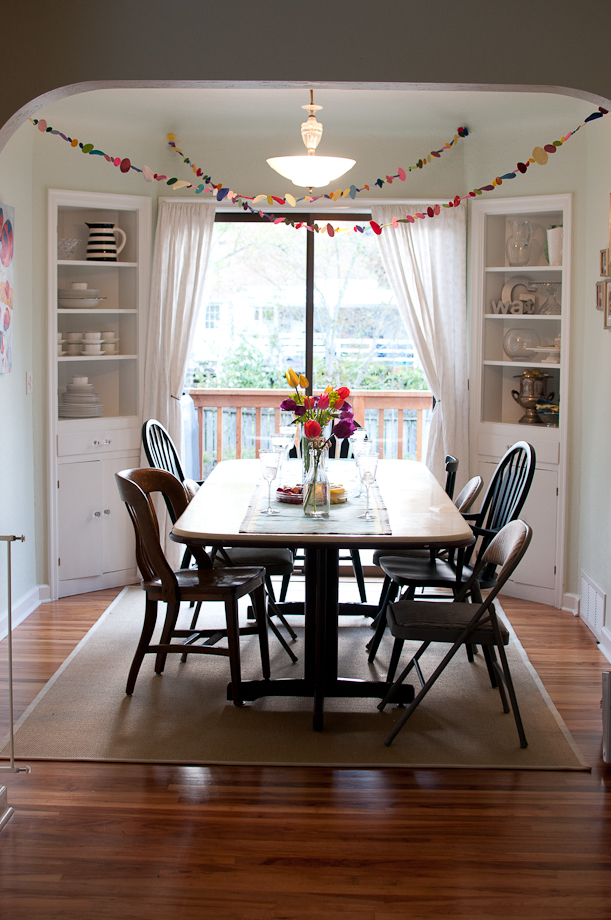 And the awesome new ones that came today: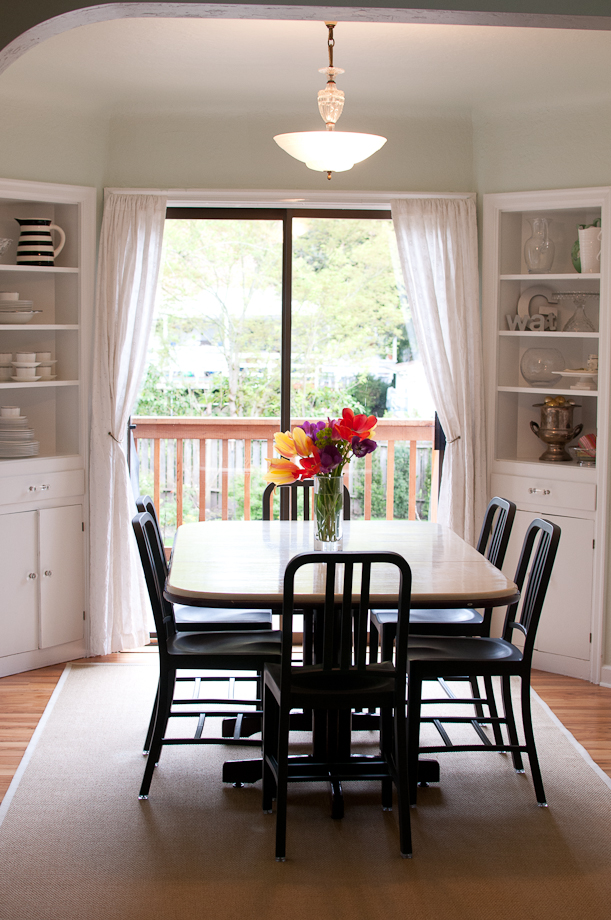 I love them. We had picked them out way back in September but because they are from Design Within Reach we had to wait for their sale, which was last month. Totally worth the wait. We have been thinking about chairs for years, but didn't want to commit.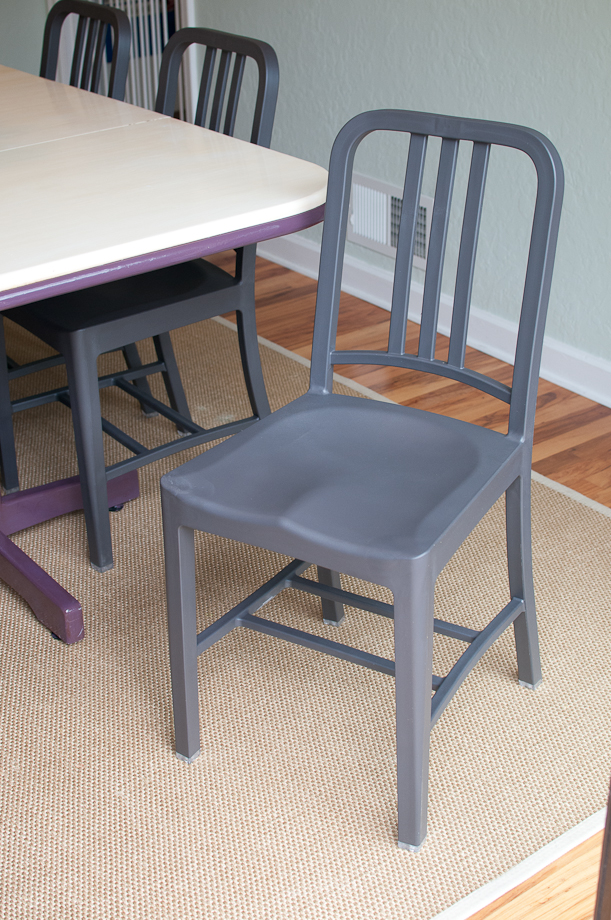 We got the 111 Navy chair in charcoal. We were going to do a mix up of colors, but thought this would be a little longer lasting in terms of style. And because they are plastic and really durable (made from recycled coke bottles) we can also use them outside if we ever want to.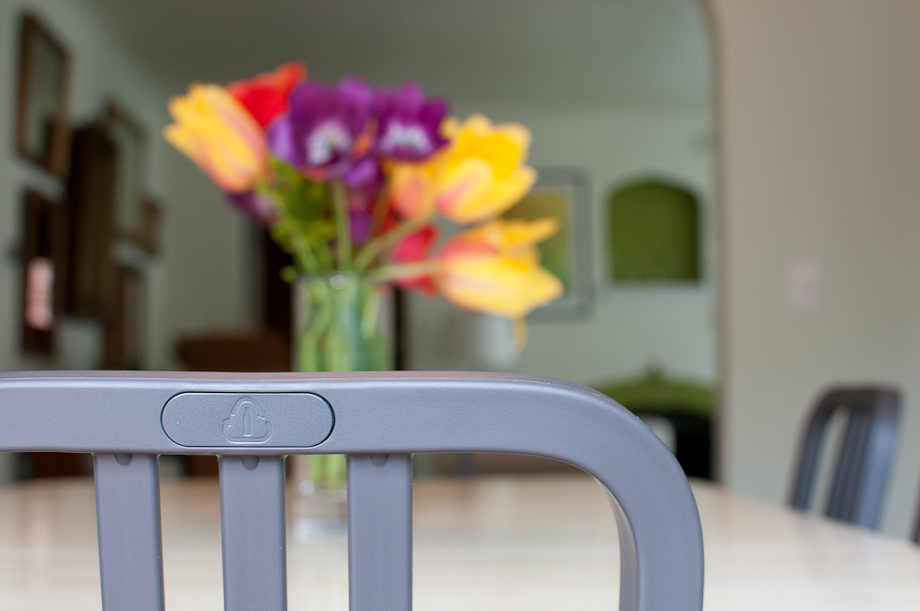 The chairs are very lightweight, and have straighter backs so they won't crowd against the wall as much (something that was driving me crazy with the old ones). I think the rug has to go for them to really work in here, and of course we need to figure out the table. I don't love the table but it is a very nice hand me down because the leaves make it stretch to seat 10 or more easily. And I never worry about it when we're doing art projects and such. But the color, hmm…
And yes, I'm still dreaming of french doors.