For some reason Bj does not like the word "muffin" so when I call Tuesday my little muffin he cringes. I think it's sweet though and it still slips out. I just started making her these muffin tray lunches for our out in the yard summer days. I'm sure you've seen them before, here's our take: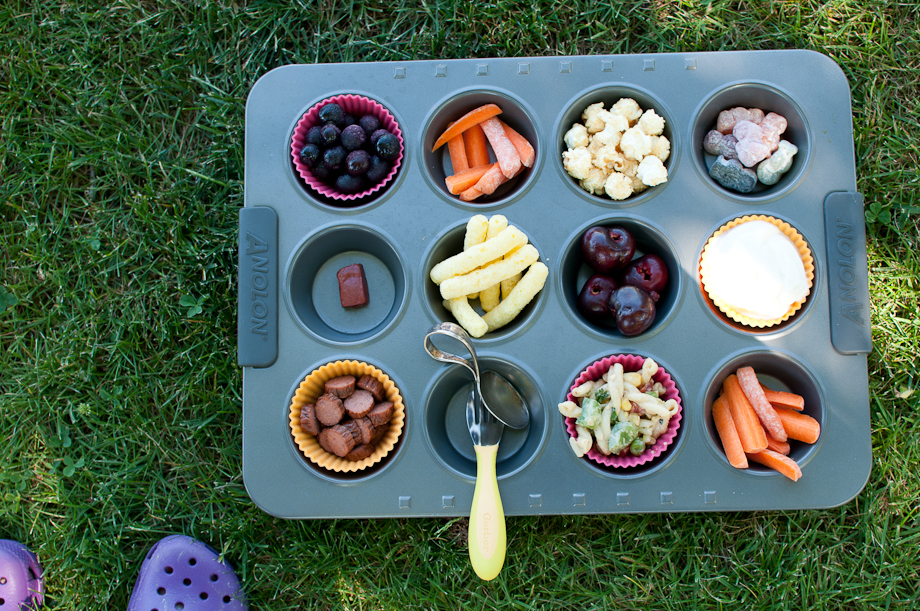 Frozen blueberries, carrot sticks, kettle corn, CANDY, a gummy vitamin, "natural" cheetos, pitted cherries, yogurt, cold hotdog, and pasta salad. I was putting everything directly in the pan, but I took some pity on our dishwasher (Bj) since it sits out and coagulates until he finishes work. These silicon liners are much easier to clean. I got them a while ago at Homegoods and have only used them for this type of thing and not actual muffins. This was really too much food (don't worry I helped her!) so I want to find a little six hole muffin tin that is a little lighter and smaller. I should have known better than to fill this up so full when there was a bulldozer in the neighborhood!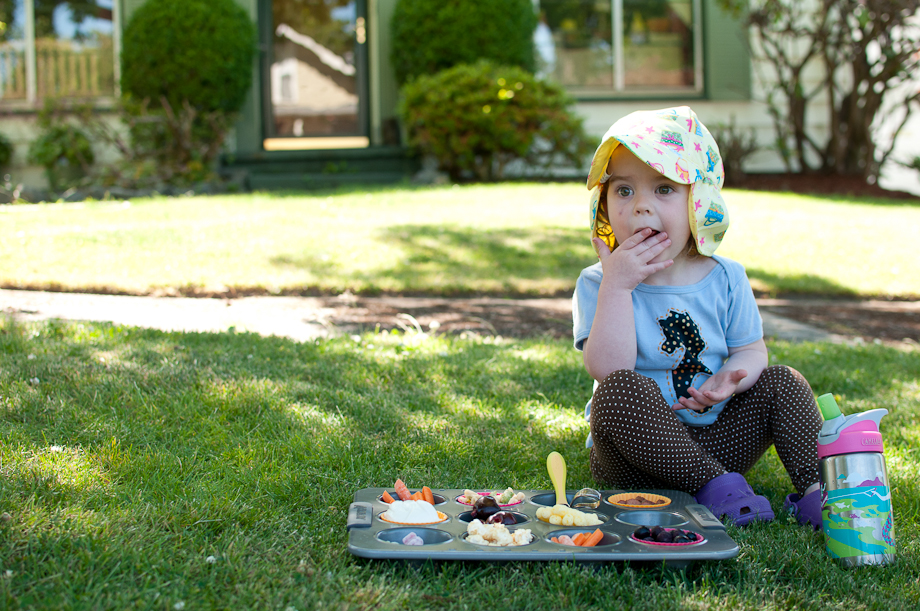 We sat in my neighbor's yard staring across the street for a nice long while. And Tuesday was not the only kid in the neighborhood enjoying the driveway remodel, they were all out excitedly watching the machines dig and scrape.