Last weekend I joined the Home Orchard Society. Of course I only have a small city plot, but I have big dreams. My yard already had a plum tree, hazelnut, and walnut in it (the latter two I never eat, the squirrels do). Last year we planted blueberry bushes and two fig trees into the landscape remodel. This year we planted bare root asian pears, an apple, and a dwarf cherry tree (impulse buy). We also added raspberry and marionberry vines. Oh and then those two little paw-paw plants that seemed so intriguing. Did I mention the strawberries around the apple tree? I hope to have lots of fruit in the next couple of years (we do love sweet things so). But I'm not really serious about it all yet, it's more like shopping for me. This looks good, I'll take one of those, etc. I know there is a lot more out there to learn so when we heard about two events nearby in the same weekend celebrating fruit I was all over.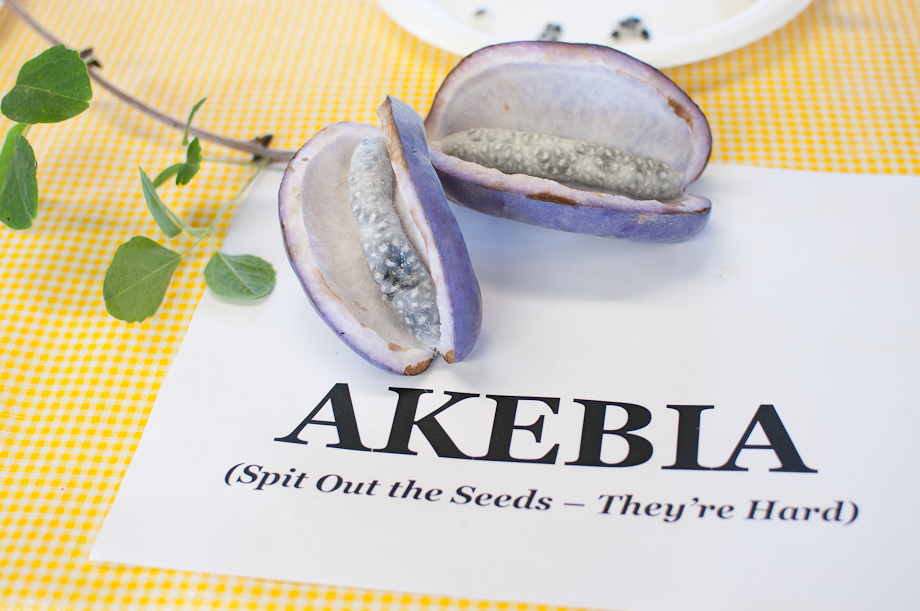 The first place we went to was One Green World (they ship by the way), where I got the paw paws and cherry trees. They have lots of unique fruit that grows in our area. Many things I haven't tried before (like this one!).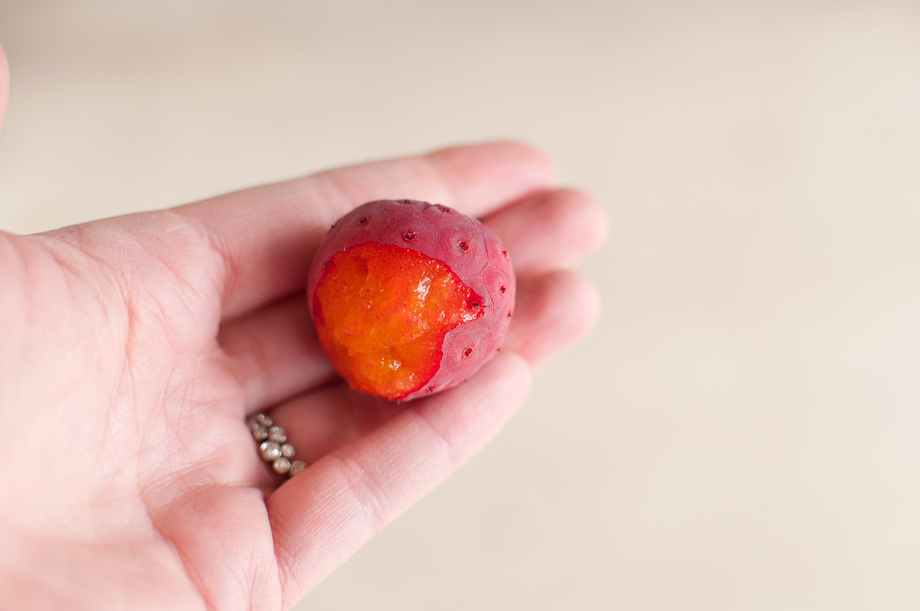 So many weird beautiful things out there in the natural world (although I wasn't a fan of this one's taste).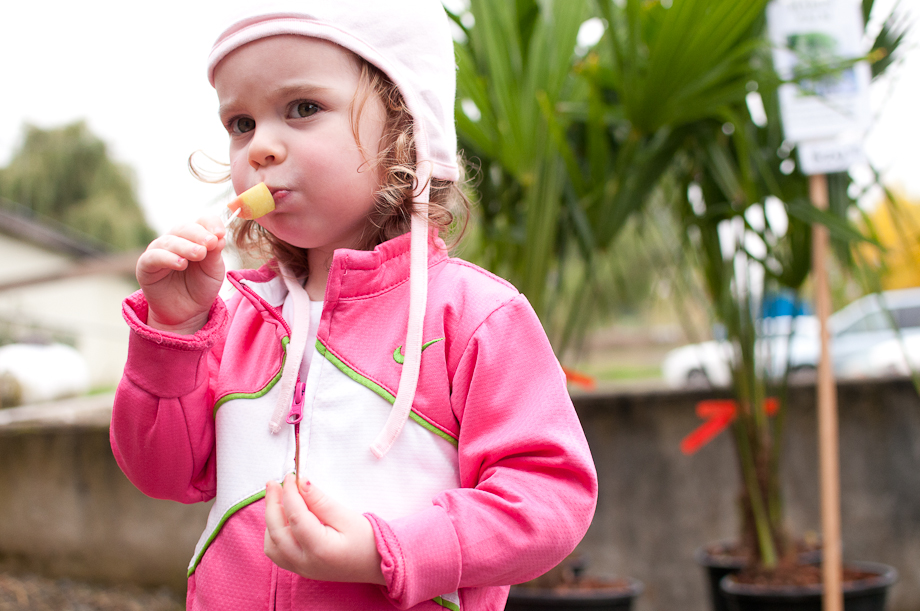 Tuesday was a fan of the gelatos they made from their unique fruits, and the many apples and pears. This one is a pink pearl (I have a better picture of it below). I wasn't going to get anything…. but I just couldn't walk away from these honeyberry plants. So beautiful! Now I just need to see where I can squeeze them in, hahaha.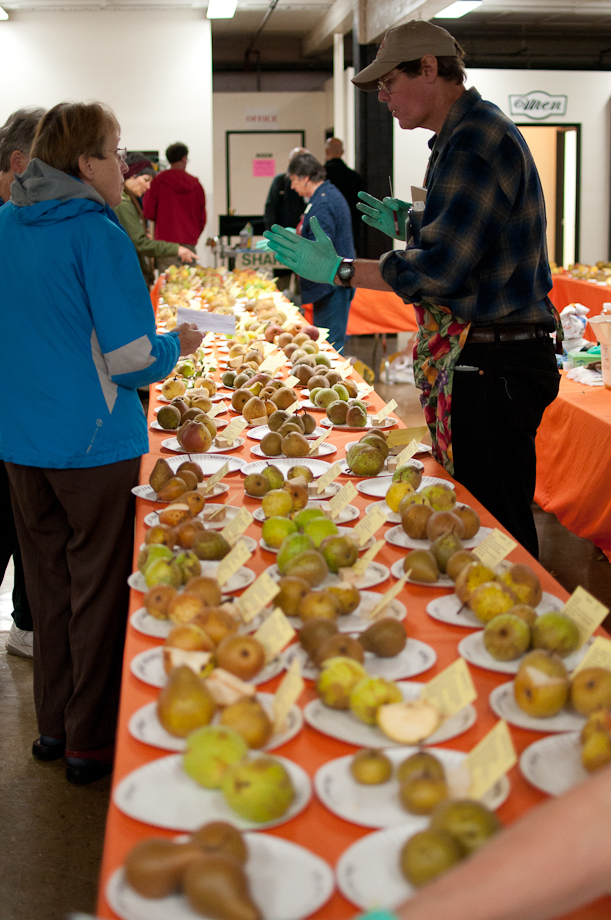 Next up was the Home Orchard Society convention. 400 varieties of fruit to sample! I am a pear LOVER so this was just awesome. I have this great memory of my mom holding a pear for me and telling me what a wonderful smell a ripe pear is. She's right, there is nothing like it.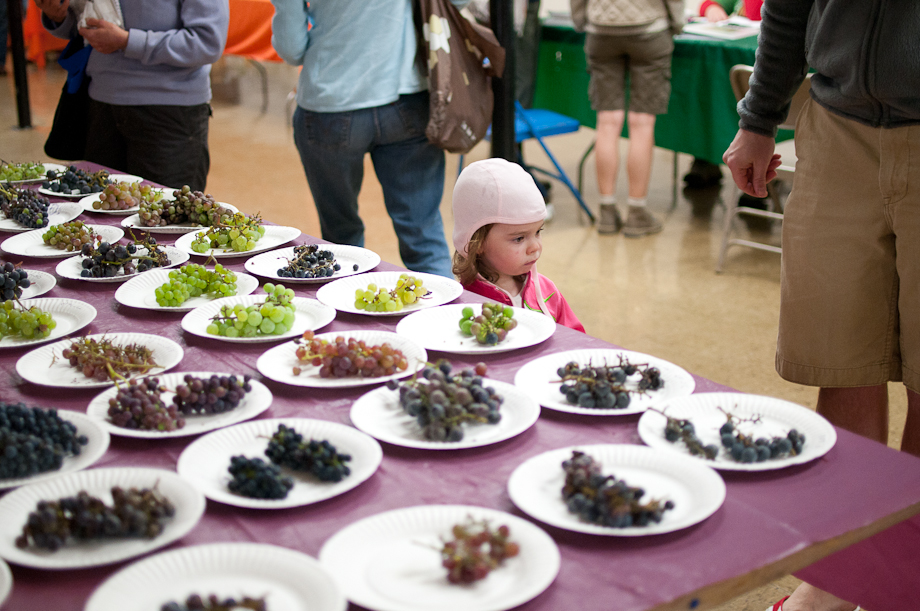 Tuesday had so much fruit this day, oh my goodness goodness (as she would say). She was disappointed that all the grapes had seeds though; and quite surprised.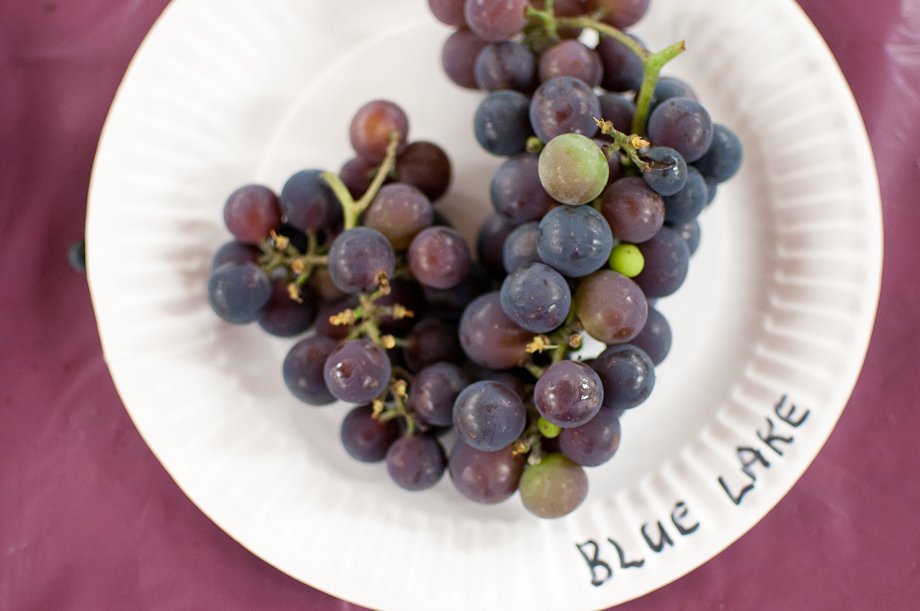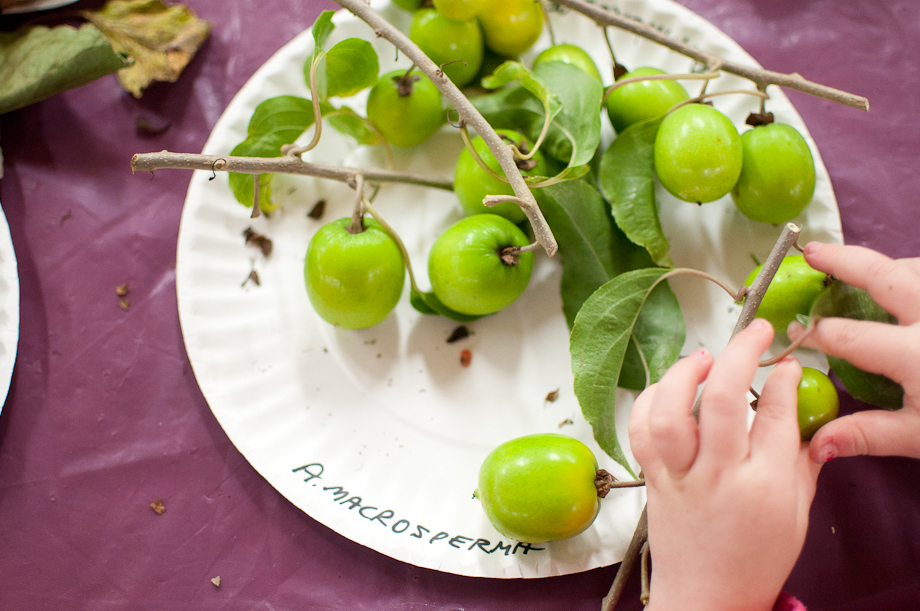 This thing had me running for a garbage can. Oops, didn't realize the kiwi berries weren't quite ripe! YUCK!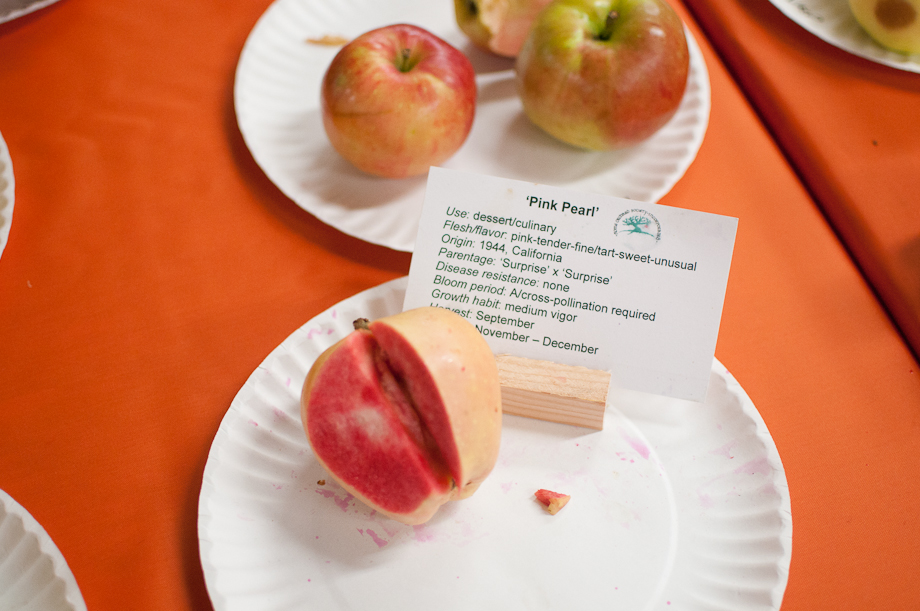 LOOK AT THIS APPLE! This is the most amazing thing. The Pink Pearl I was talking about above. I did not do it justice either… oh how I want one of these. We have been going out of our way to save the beautiful walnut tree in our yard (special treatments, vitamin type injections, pruning, etc.). I will be so sad if we loose it, but If we do you can bet I'm going to get this apple tree in there. I mean, look at it! And it was tart and sweet, yummy!


Next we got to try to out the cider press. Now, I really had no idea how easy this process is (even though I think I watched Cider House Rules about a hundred times back in the day). And I had no idea that as long as the fruit was clean it could be banged up and bruised. In fact many people use windfall fruit because it's nice and ripe, talk about easy picking!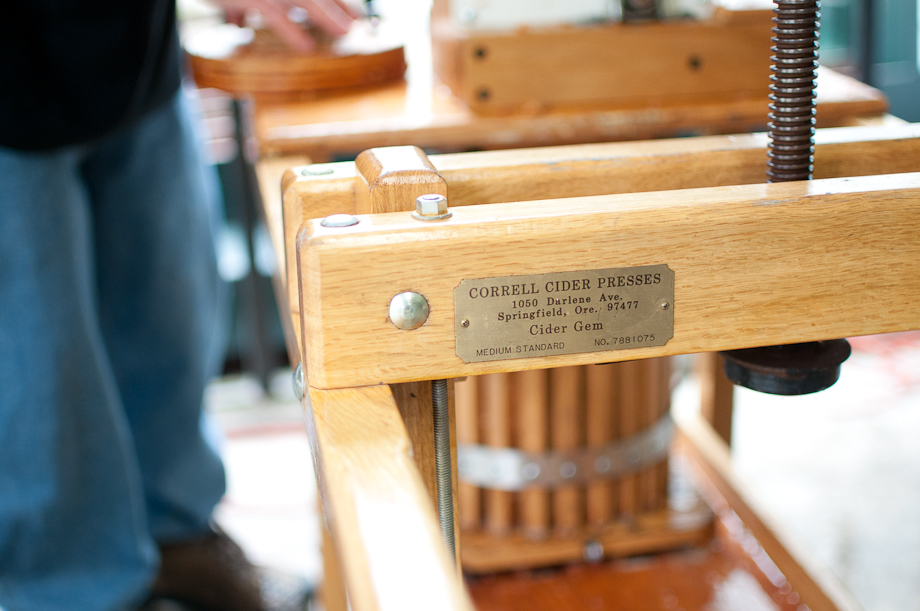 They also threw in pears, it was so yummy.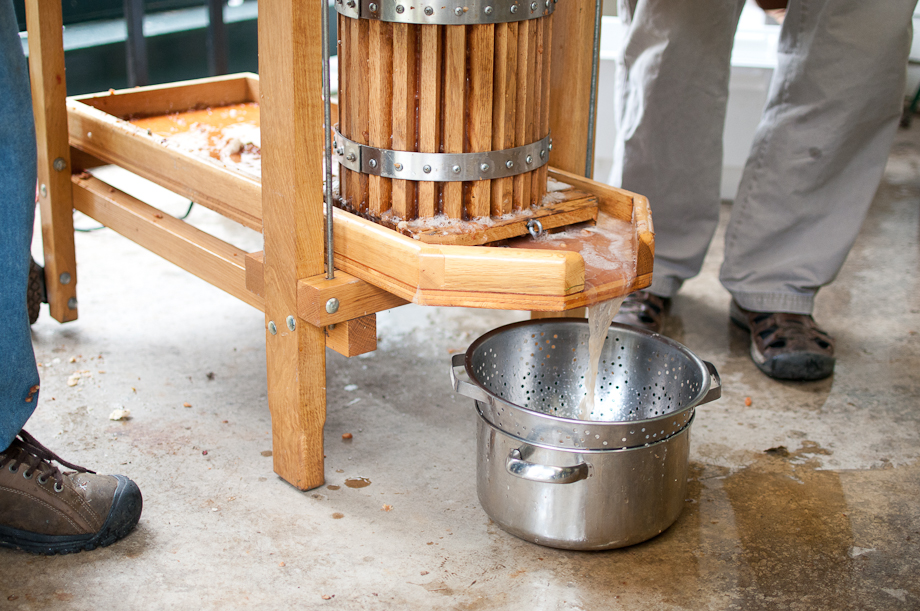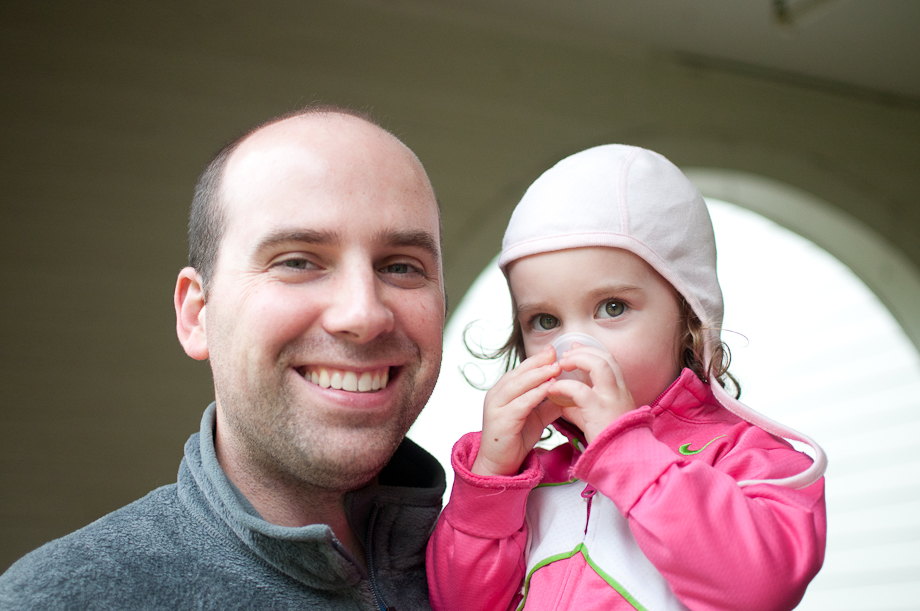 Her second cup.
Even though we got a late start on the day (hey thanks for keeping us up all night little sparkly pants), I'm so glad we went. A great fall event that I hope we will visit again in the coming years. I really want Tuesday to understand seasons, and what is in season. It's so easy to forget when most anything can be gotten almost anytime of the year at the supermarket. I don't think it tastes quite like this though, on a crisp fall day, right off a tree.