Bj and I have a tiny little kitchen, but we have it set up to work for us. The old ironing board was turned into a spice rack when I first moved in, and I didn't think I'd run out of space. But then I started canning (queue things like dill seed into the mix) and cooking more (lemon pepper, I've never heard of it!) and we were taking a risk whenever we opened that door. Plus we were keeping some spices elsewhere which of course ended up with us buying duplicates. I knew we'd have to start stacking the jars, but all spice jars I found were too tall, or too wide. Then I stumbled upon these (we bought the 4 ounce size) on a shelf above my head at the Container Store (not in the spice section).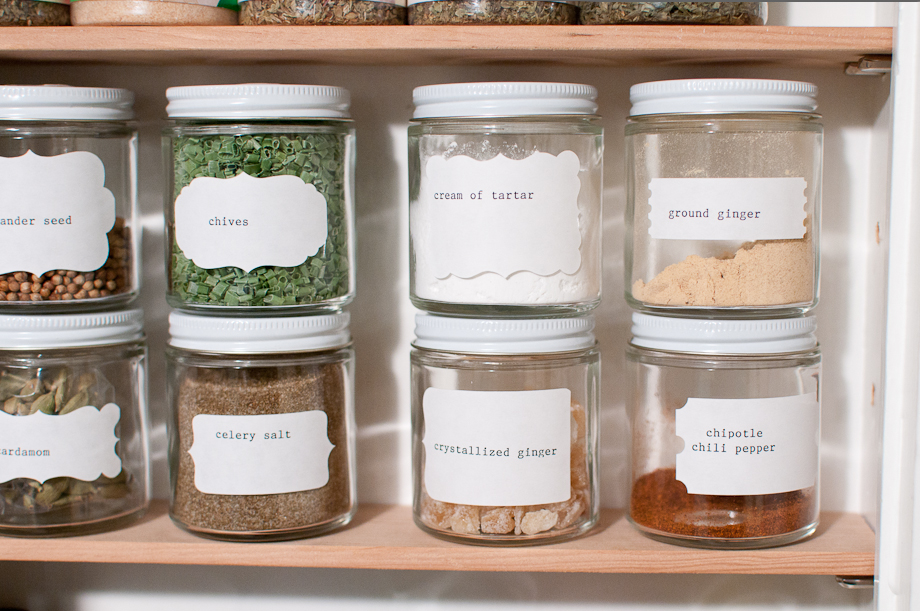 Bliss! So far I've only moved spices into these jars when I didn't need the sifting capability of the original ones (the only bummer about these jars). Just doubling up this one row has solved most of our problems.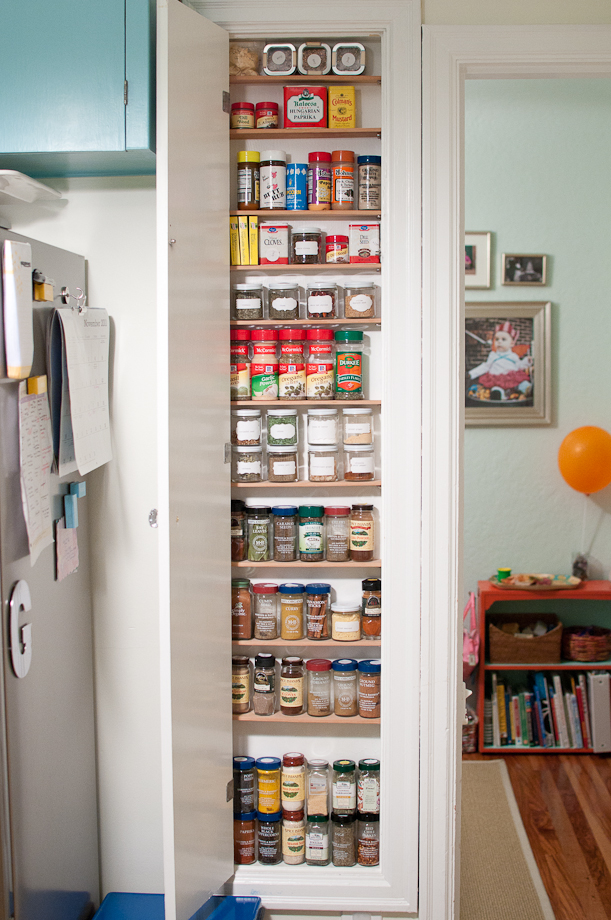 I alphabetized the jars for the most part. You may notice some duplicates, whoopsies!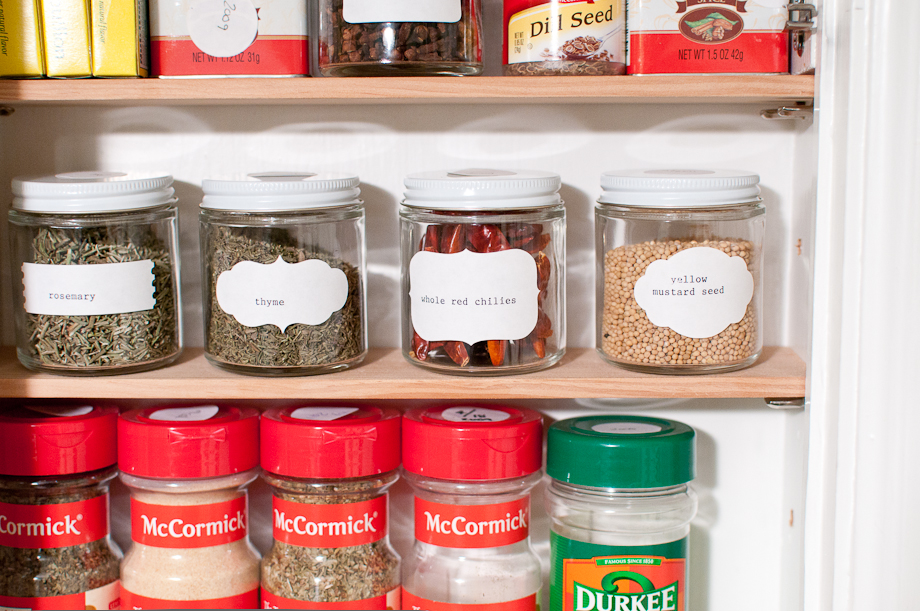 Also the stickers on the top of the jar was something I started a few years ago. I keep little circle labels and a pen in our everything drawer and write down the date when we get new spices (if they get put away with out this being done, I ball park it as soon as I notice). A few older spices got tossed this organization round as a result.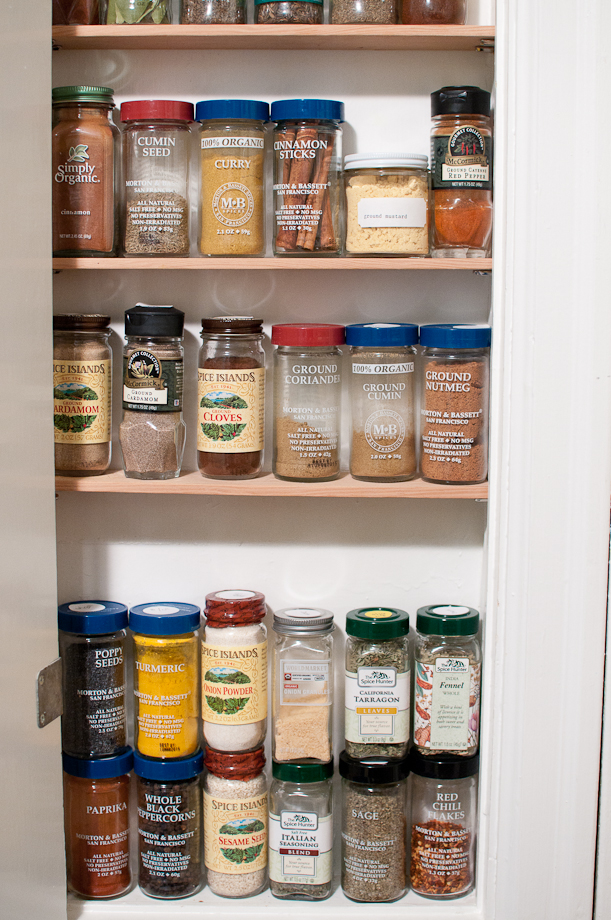 Now that I have this cute jar option I can admit I was mostly buying Morton and Bassett for the looks, hehehe.