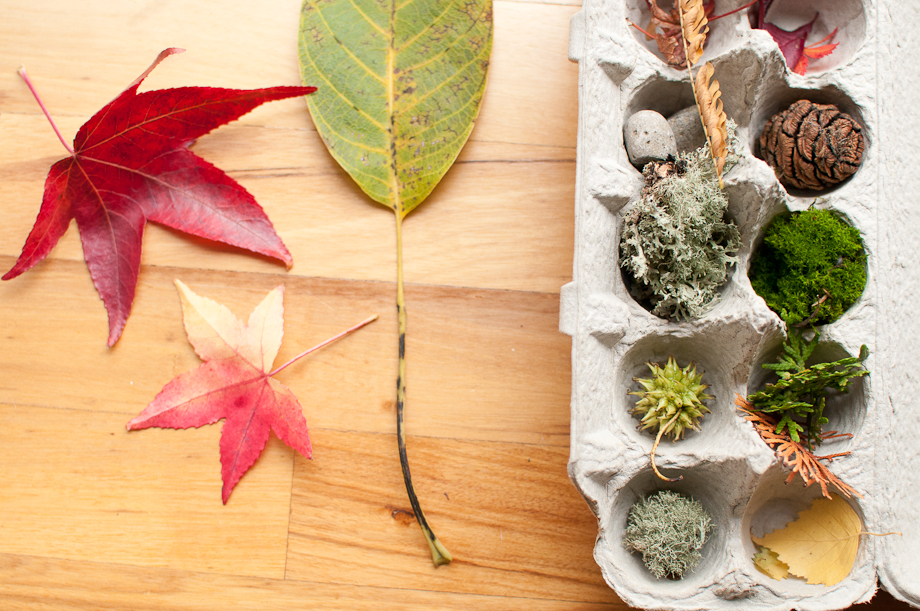 All from a two block radius around our house. 
It is chilly. I want the heat on all the time… and blankies. I'm working super hard to get a rhythm down as we head into long cold nights and short rainy days. I've decided to try and get a bit of schedule together for myself, our meals, and Tuesday. We pretty much wing it… um daily. I don't mind that so much, but I think with the time change it's really having an effect on Tuesday. Plus I think she needs a bit more attention part of the day for learning activities, since we don't send her to pre-school.
Step one was to tackle the meal thing. I have a great group of friends who are working moms and all cook more than me. We decided to get together and do a dinner swappers group. We cook one day every other week (at my friend's to die for huge kitchen) and end up with 10 or so meals each to freeze for later.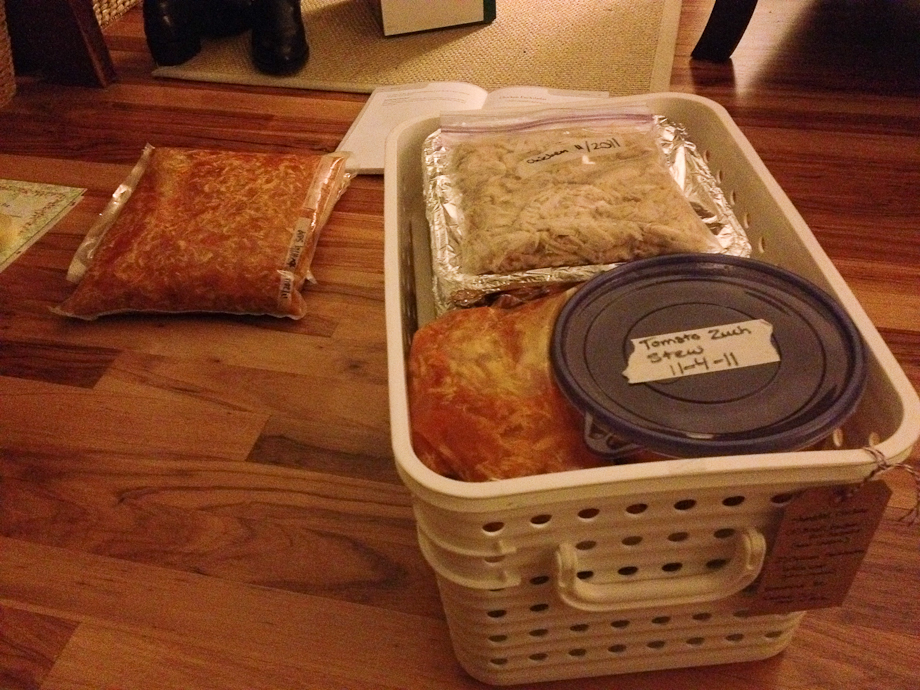 Last Friday two of us cooked 17 pounds of chicken!!! We made tortilla soup, a casserole, breakfast pie, and chicken enchiladas. This was only our second go and already we've gotten a lot more efficient. I checked out pretty much every book about it at the library and am loving all the tips.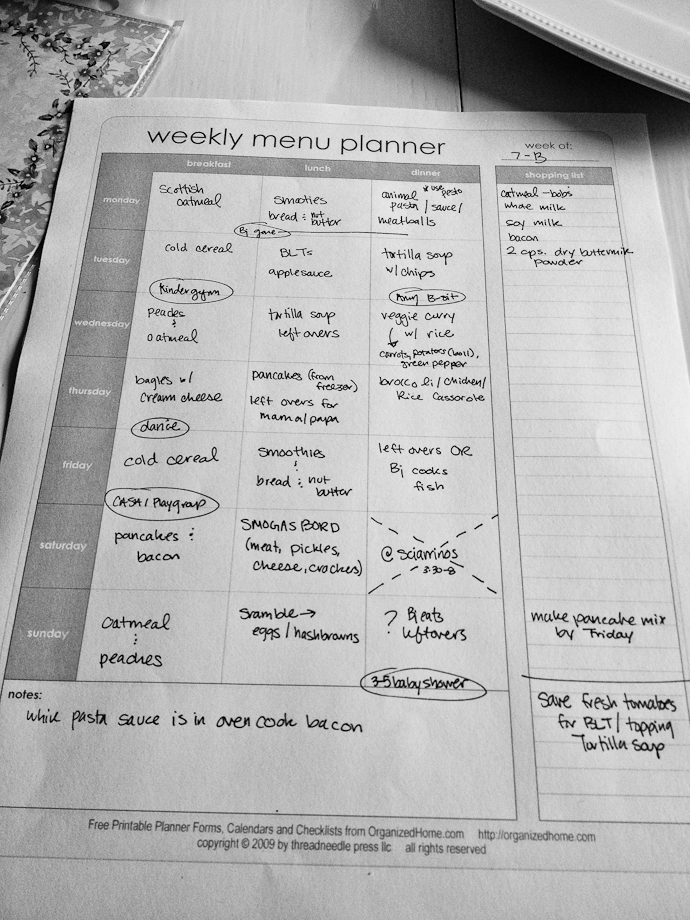 I realized pretty quick that just having the food in the freezer wasn't a huge help unless I to use it somehow. So I'm going to try the menu planning (this chart downloaded here). This is my first real week of it. I tried just dinner, but I found I was still shopping like normal and when I really go through my cupboards I found lots of things to use up. Of course I had to clean those out too: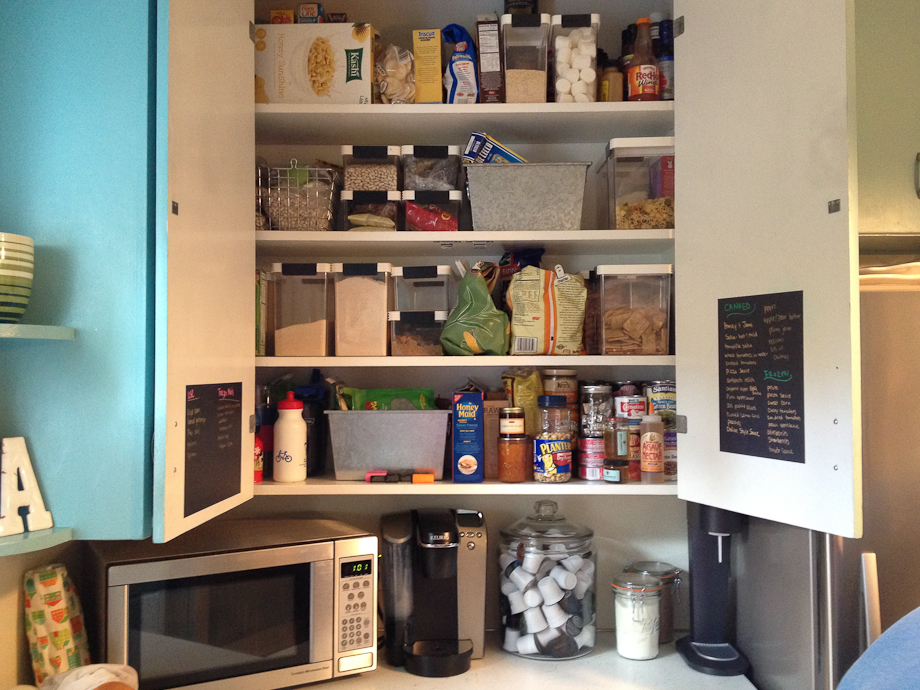 We don't have a lot of storage space. This cupboard is the only one for food in our kitchen. We also have a drawer for stuff. I call it the carb drawer (it's mostly candy and bar type things). In the basement I have my canned storage, so I made a list on a piece of chalkboard decal to remind me what's down there.
So far so good. I'm going to make chalkboard labels for all the storage in the cupboard (I can cut it with my Silhouette). I'd love your meal planning/freezer cooking tips. Also what to do with dried beans (I don't have a slow cooker FYI). I have a lot of them from the CSA and more that Tuesday and I need to shuck downstairs. Next up, I tackle Tuesday's schedule.