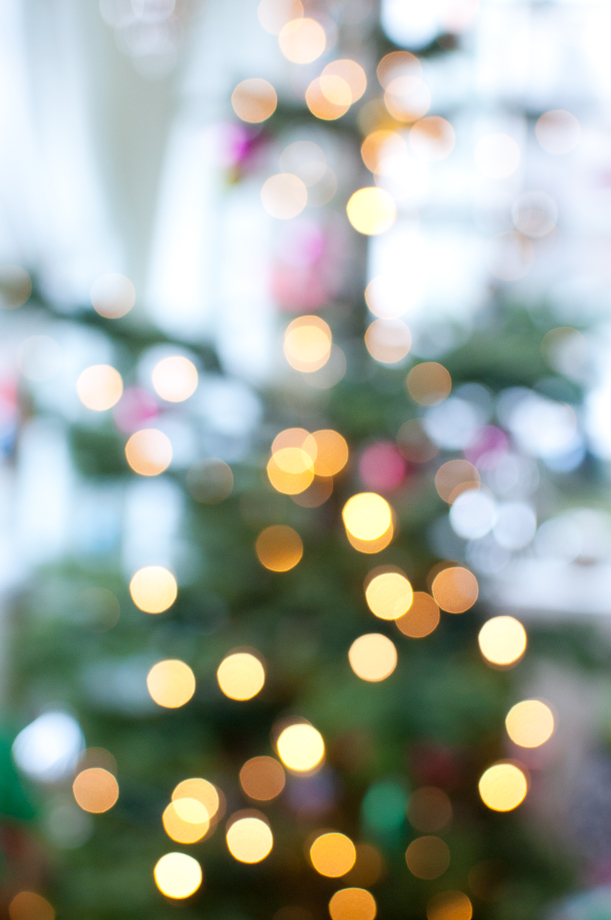 We're only through family celebration one of three, so you can see why I'm loving to linger over Christmas lights a little longer.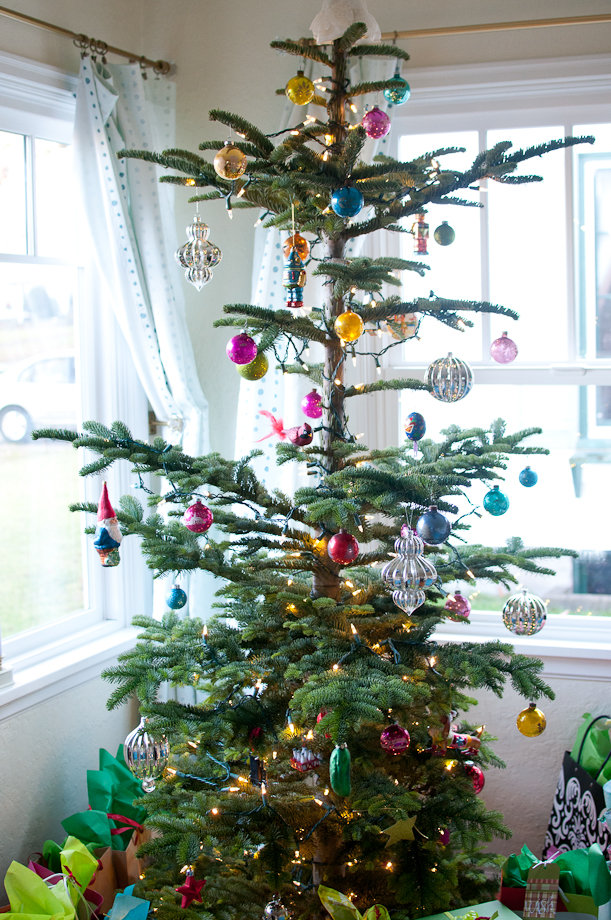 I love the tree this year, and because we didn't get it decorated until the 21st I want to keep it up a lot longer. Sciarrino gifted me some beautiful vintage ornaments that make my tree just glow this year. We had a very late start Christmas morning as some one woke up feeling a little under the weather (I have a feeling it was too much of her cousin's wonderful fudge the night before). It was lazy and relaxed and I loved it.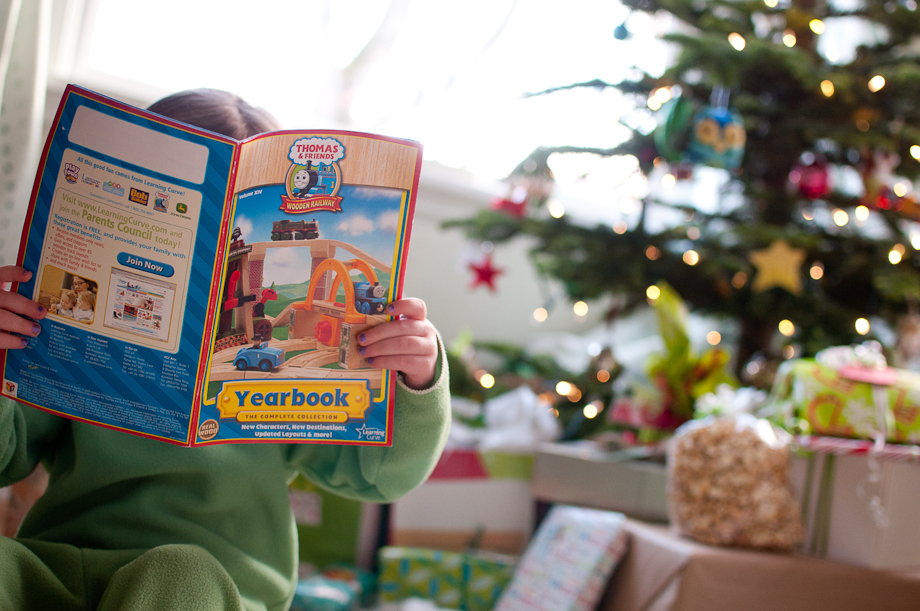 I was totally right about this 2008 Thomas catalog being one of her favorite things ($4 on Amazon Marketplace). She's toted it around and told me countless stories about them all. Bj and I have entertained ourselves plenty building elaborate train sets. As I said we have more celebrations upcoming. And I can't wait to get started on my Project Life album. I'll be popping in now and then until mid-January. Then hopefully I'll get myself back on a schedule.
Much more merry to you all!