We did this super easy project on Valentine's day. Crayons – wrappers + silicone mold + 10 minutes @ 250 degrees (give or take) = heart crayons!


For the first round I had her keep colors similar, then let her go nuts once I realized they don't blend too much.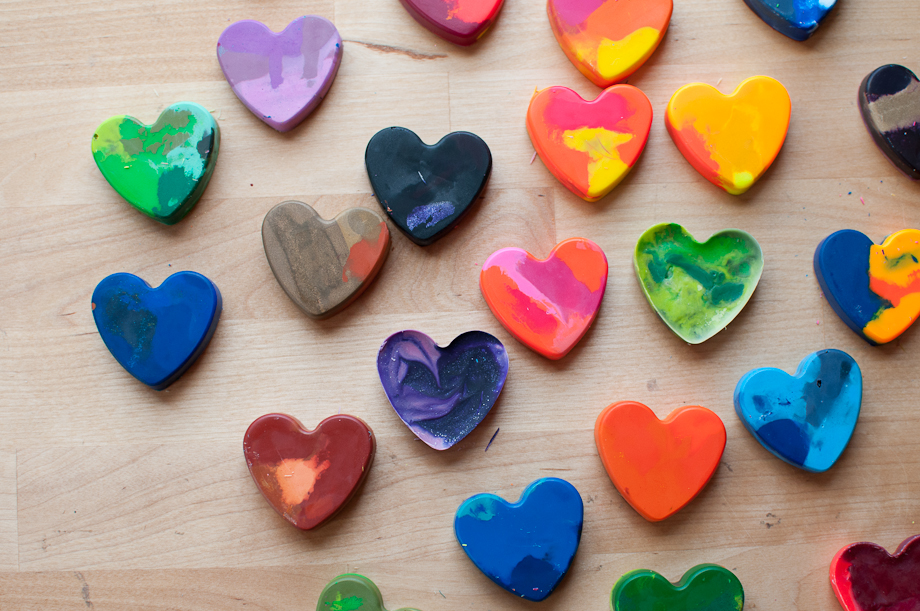 Old glitter crayons (from my way back stash) were a big hit.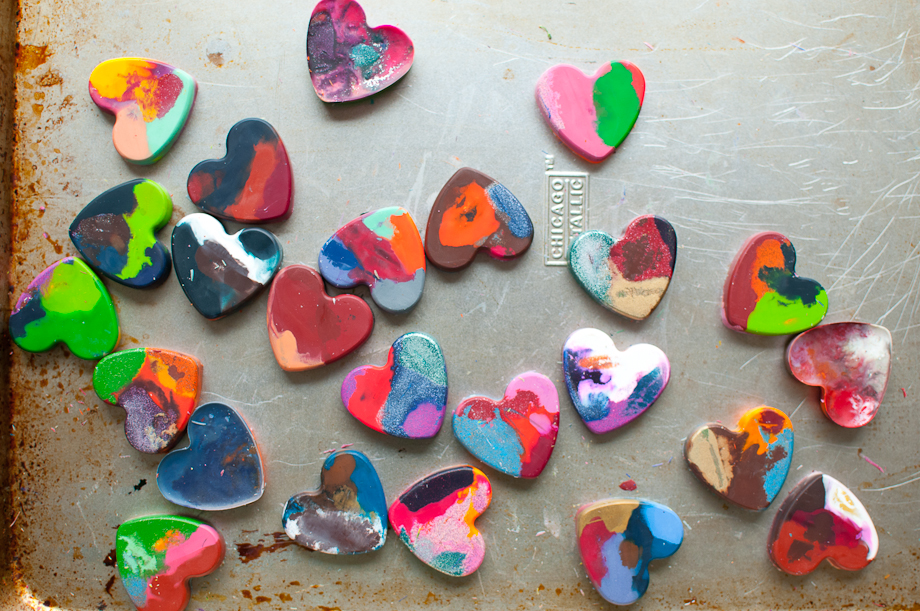 If you do this use Carmen's tip and soak the crayons to take off the wrappers, way easier.