Remember when I got my Babylock and was so in love with it? I'm sorry to say but I FREAKING HATE THAT MACHINE. I had so many issues with it, that after taking it in SEVEN times the dealer finally admitted they couldn't fix it and gave me a new (but same model) one about three months ago. I'm sorry to say the new one isn't much better. It's not that this one is faulty, like I believe the other one was, but just that it does not sew to my liking. The stitches are not straight, the tension is always an issue, and basically I'm so over this machine. Insert major sad face here because I was sure this was going to be my lifetime machine. I remember my mom's Kenmore, she had it for 20 years. I told the dealer that is what I wanted, a machine I could have for years. That is NOT what I got. To confirm my suspicions I sat with a repair person at another shop and had them watch me sew for over an hour. I was hoping I did something crazy that made my machine act they way it did. Sadly no, I do not have any bad sewing habits. I mean that's good, but it would have been one thing for me to fix some way I sew, and another for me to get a "new" machine, which is what I'm looking into now.
The staff at the new place I went basically said I've outgrown my machine and they suggested a Bernina if I wanted something really solid. I've been hearing this from my quilt guild members too. My mom's friend has a couple of Berninas and was sweet enough to lend me this 20 year old beauty to try out: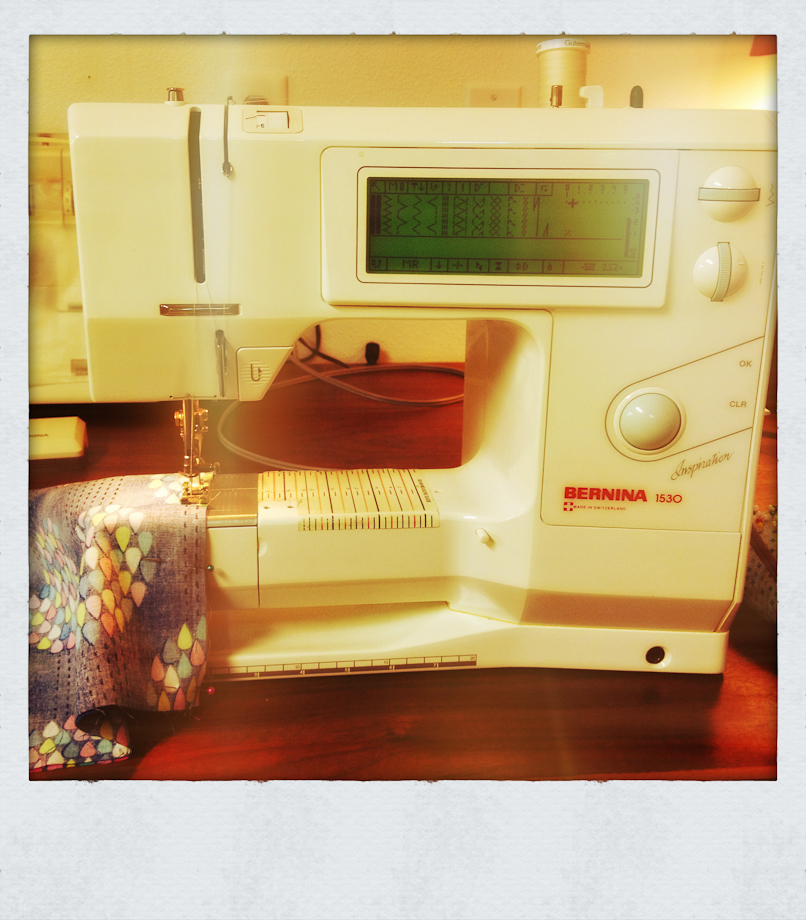 I do NOT want to give this machine back!!! The thing sews like a dream! It is so smooth, and the tension is dreamy.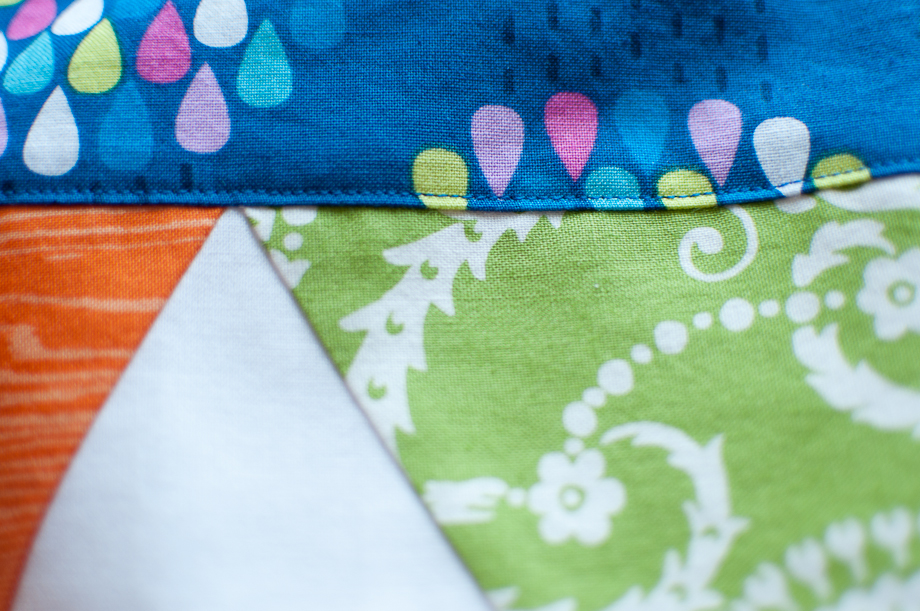 People I had white thread in that bobbin, WHITE. Let me tell you this is not possible with my machine at all.
So I have a few questions. Do you have a machine that you love? What is it? If it's a Bernina what the heck is the difference between all the models? I'm almost ready to get a used one of these, but I would love more room to quilt. I'm not going to get one right away. I'm a little unsure what to do with/about my Babylock. I still have a year to go on the service contract, and hate to waste that. But the frustration I feel with the thing just escalates! I'd love any advice or input about it. I'm going to see how much time I have to sew after baby comes, I'm guessing not as much as now! So I might wait a while if that's the case, but I'd love to know what my options are and be on the lookout for good used models.
Thank you, thank you!