Did you think I meant a little baby? Hehehe, nope. But I have been doing a lot of pre-baby prep that has nothing to do with baby. Like stock piling cards. I made a bunch of my new go-to thank you cards, and decided to whip up some birthday cards too. My computer is, sadly, in pieces, so I'm typing this up on my little presentation laptop I use with clients and I'm not too sure of colors so if things look wacky, well, you've been warned.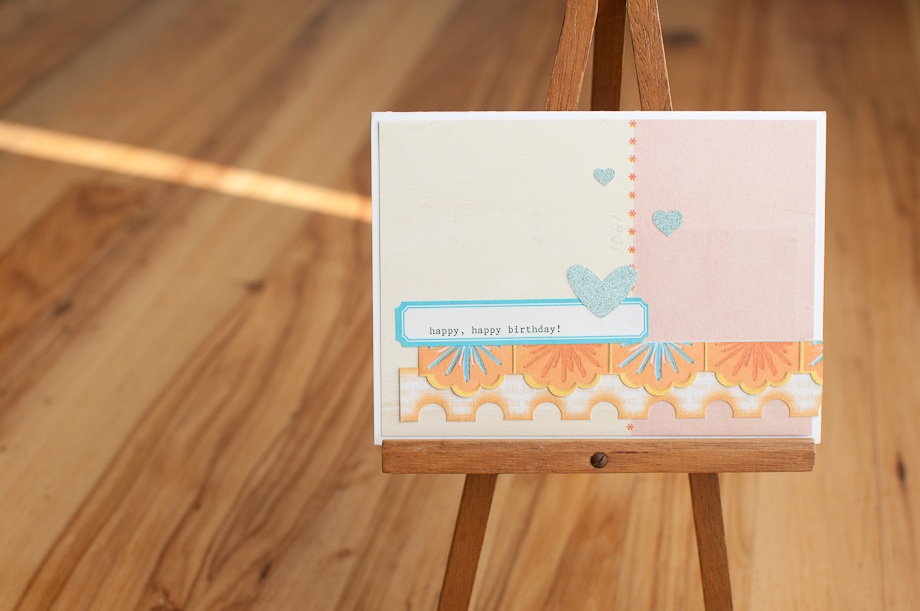 I am loving this glitter paper from American Crafts, called POW! It is super thin and easy to punch and Tuesday and I totally fought over this blue piece when we were scrapbooking together. I caved and gave her a chunk of it because it doesn't shed glitter at all and is actually thin enough for her to cut (she has a mini trimmer in her "stash" and a pair of safety scissors). Did I mention that I gave up a drawer in my craft room so she could have her own stash. I am the nicest mom EVER.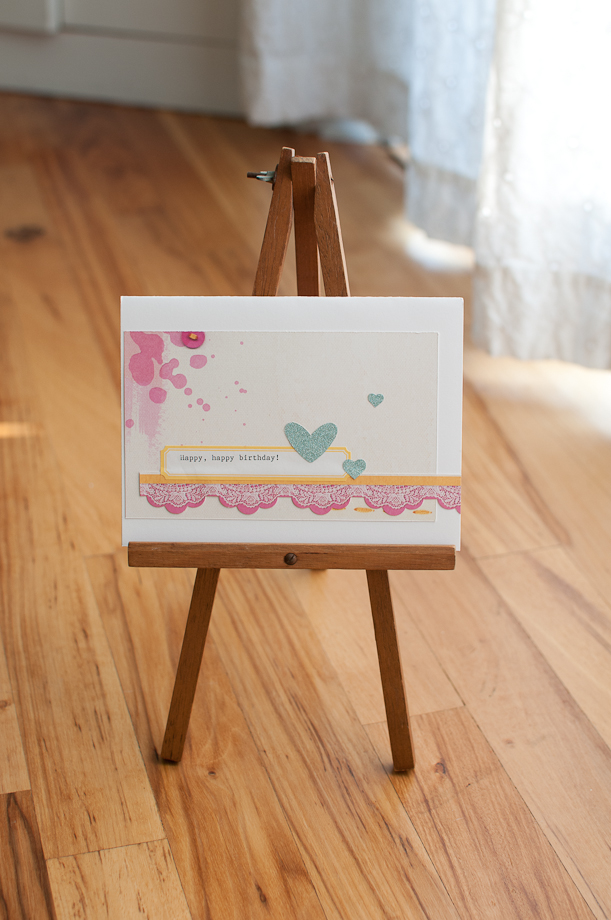 Also I found this easel in Grandpa's stuff when we were getting ready for the garage sale. It's so cute and little and I totally love it. I wonder why he had it?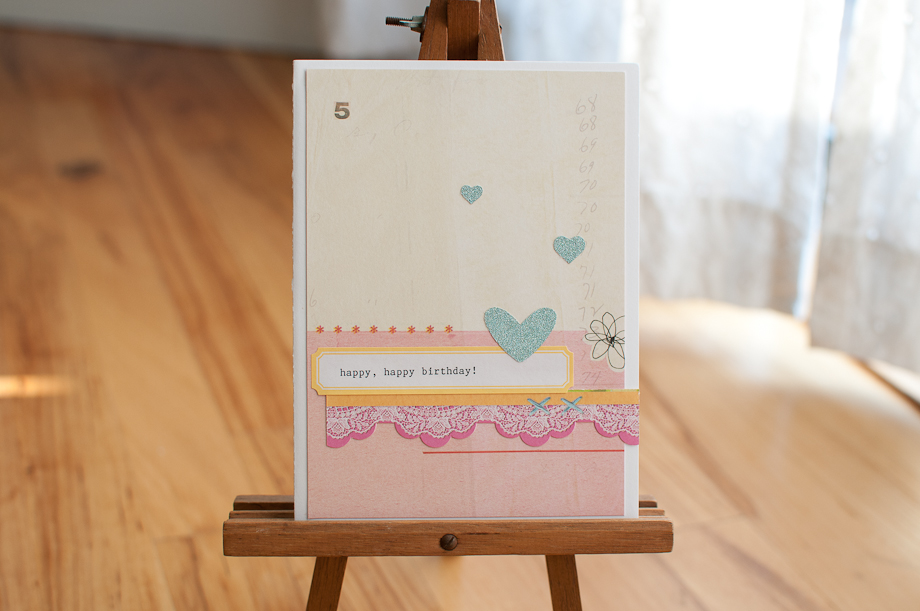 The labels are from Martha's line at Staples (thanks Sarah!), which I ran through my typewriter. My desk looks totally old school with a massive typewriter sitting there instead of a computer. I am actually getting a lot done with out it though. Like some actual layouts (these were the scraps). I do wish I had it to get caught up on Project Life though. I'm afraid if I don't before the baby I am in trouble.
Do you stock pile cards, or other handmade things? I love doing this because it's so much easier to get things done all at once rather than pulling out all your supplies for one card.