Even though we woke her up in the middle of the night to come help at Bennet's birth Sciarrino managed to grab the birthday present she'd made for the baby.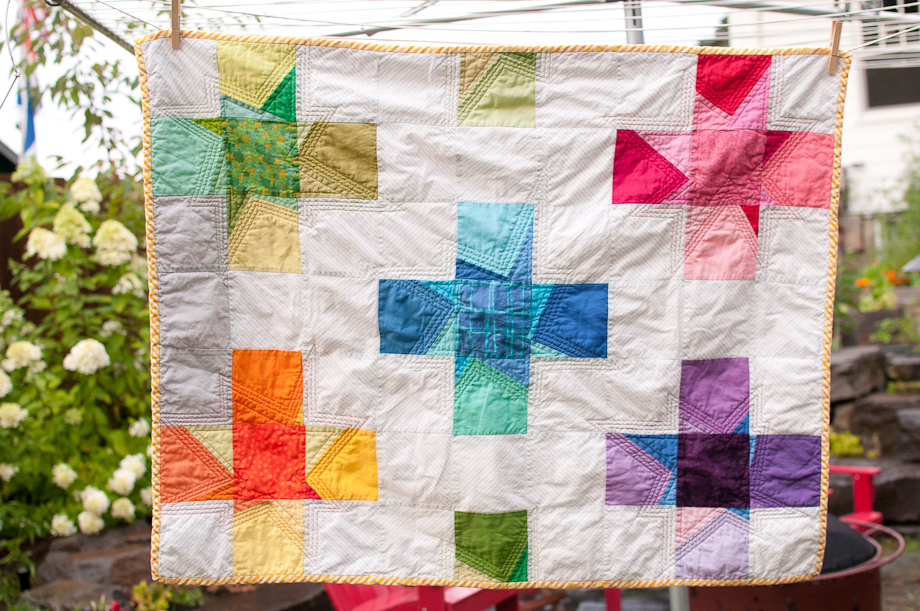 She made up this sweet wonky stars quilt with some cottons we'd got at quilt guild and shirting.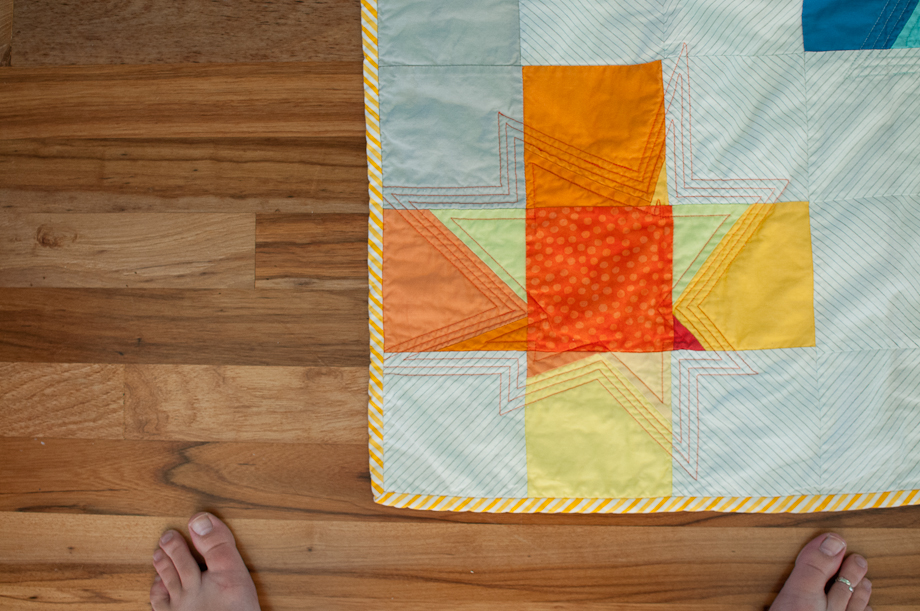 The shirting has a really great subtle texture that I love.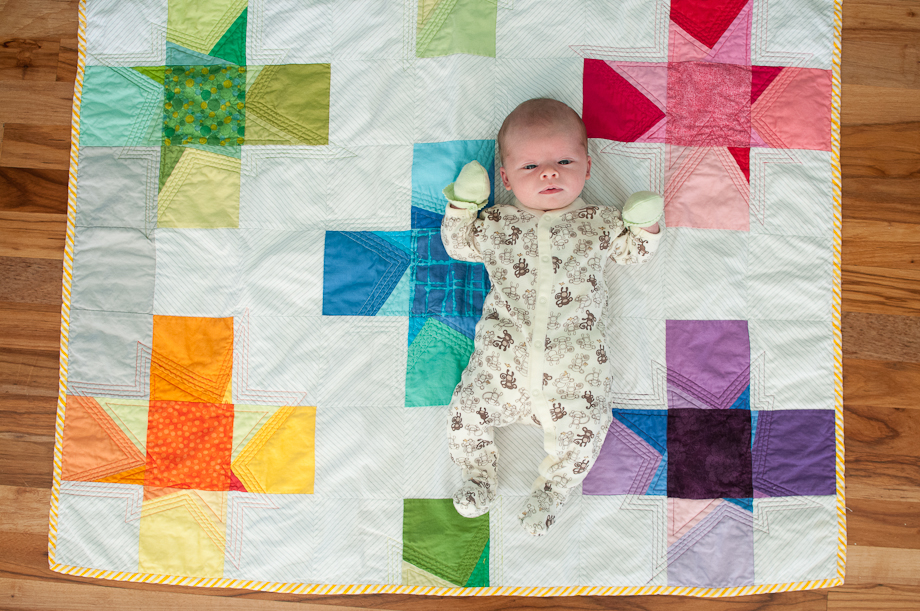 Bennet seems to really love the quilt too.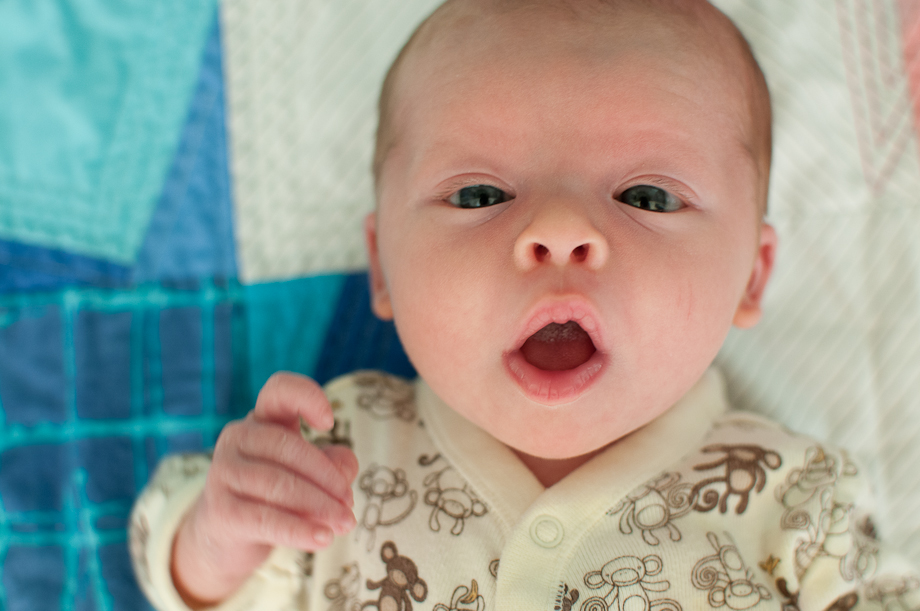 Don't babies make the best faces? I forgot how awesome it is when they think your big black camera is the best thing to look at.