The "second child doesn't get its picture taken as much" syndrome is not in full effect. But that's only because I have an iPhone.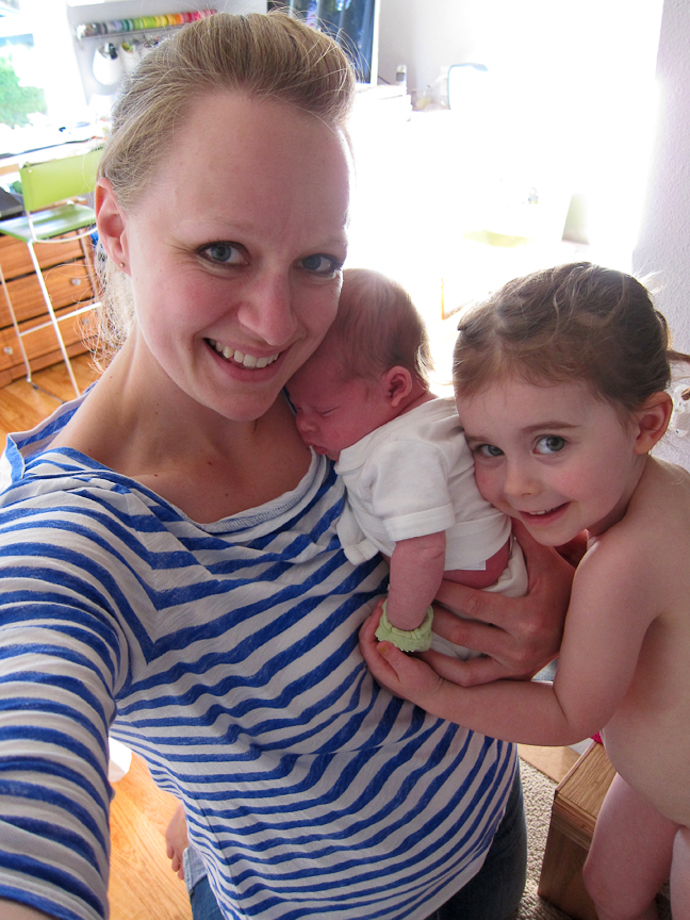 Sciarrino (Oh, hey Sciarrino I stole this photo from you). One of the few people Tuesday will tolerate. Oh yes, we're deep into, "I don't like ANYONE!" Except for me. And some days papa and occasionally Bennet. Too bad mama can't be everywhere and do everything…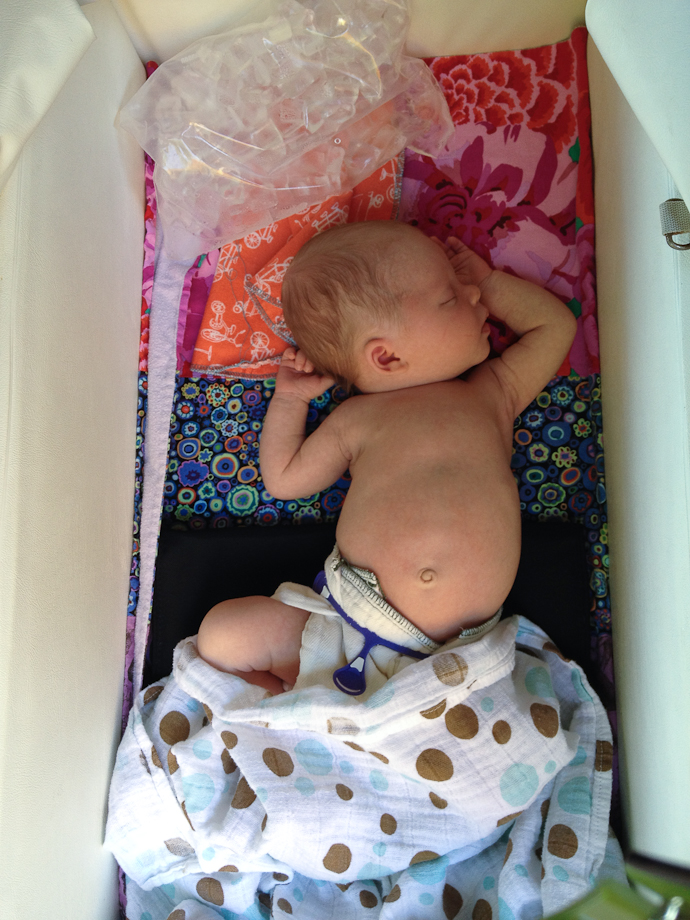 It's been hot… and I've been lax on diapers!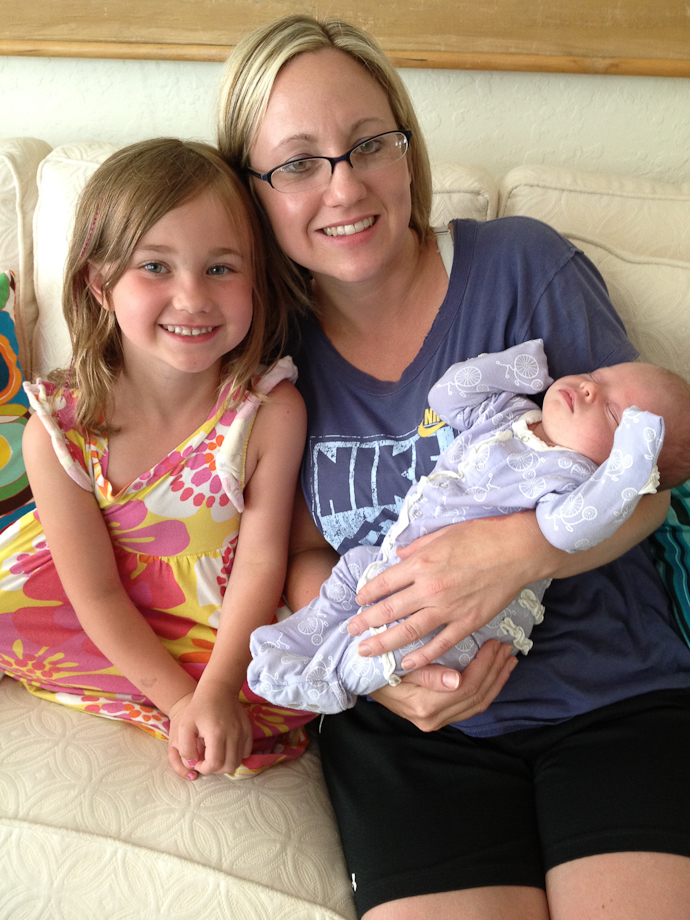 My cousin and her daughter came by. Bennet was her usual enthusiastic self.


Air out time on the play mat.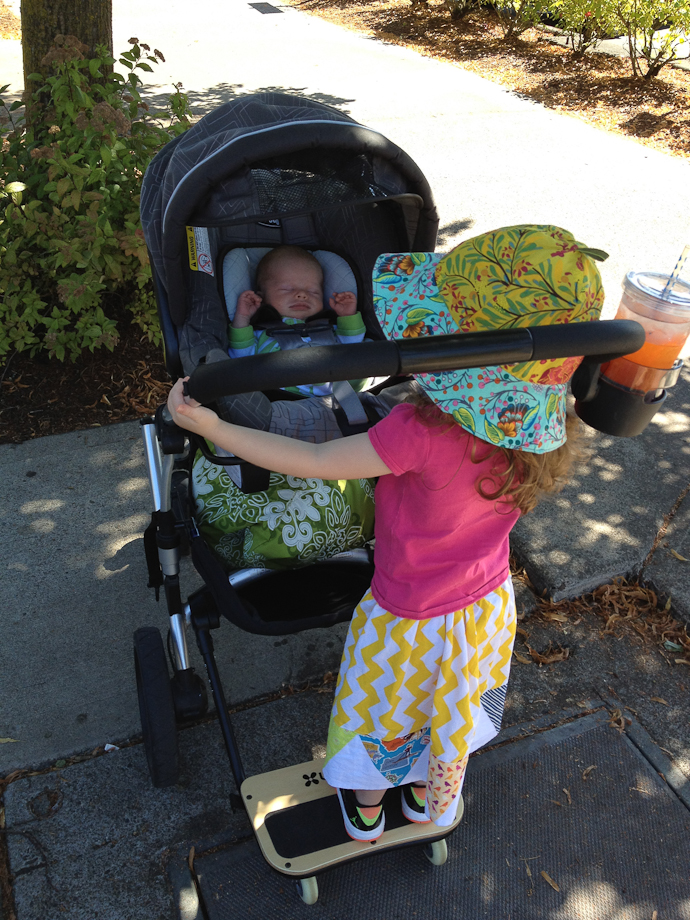 Goal was to get to the mall today for a birthday present. And we made it! At one PM, well, we got out of the house at least. Also, Air Jordan's with that outfit Tuesday, really?!?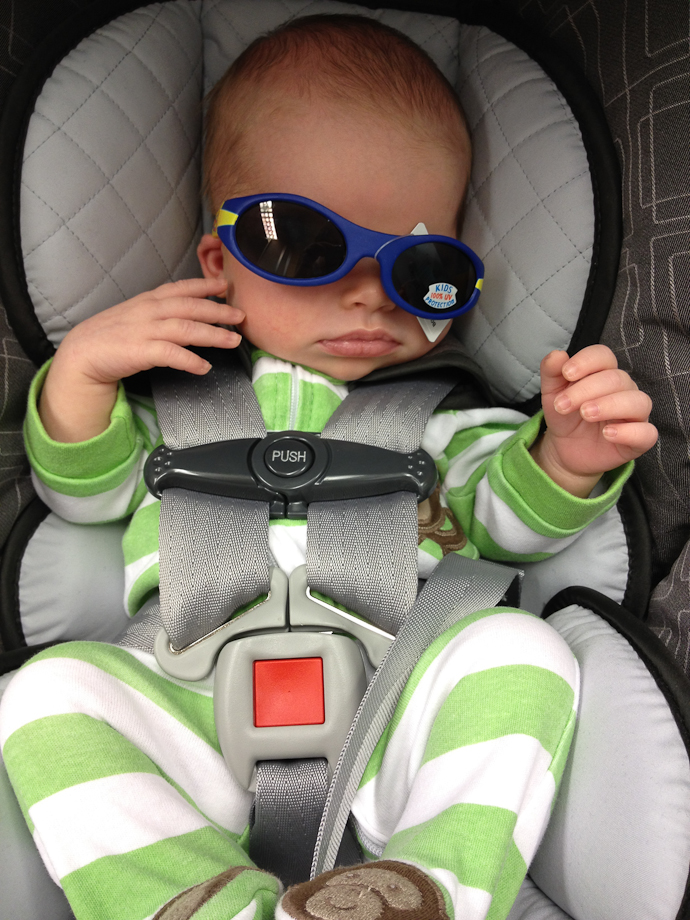 We had to get Bennet these glasses, because you know, FLAMES ON THE SIDE!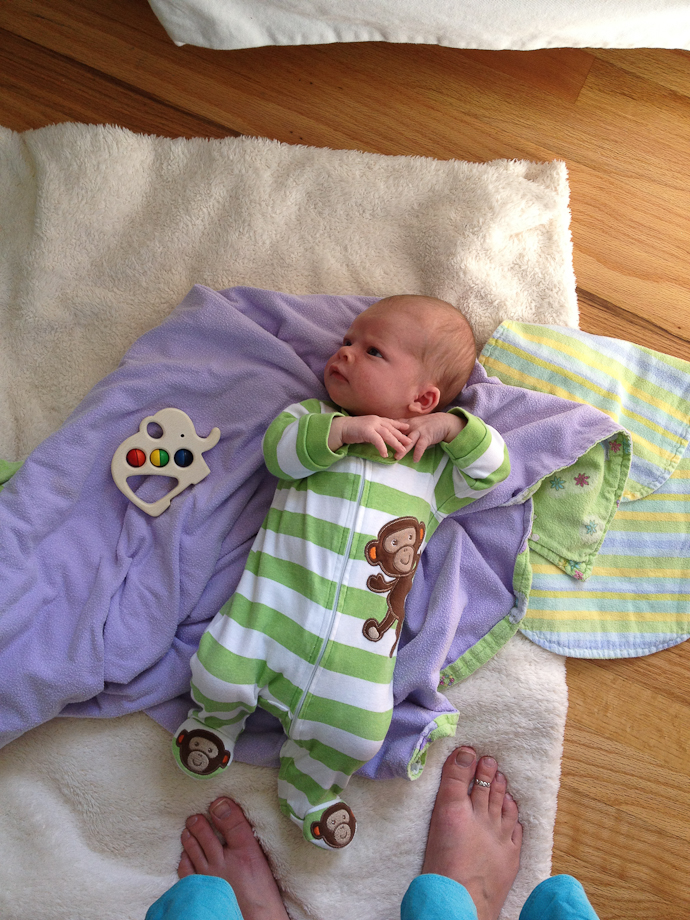 This is the old, "mama you don't know it yet, but I'm about to spit up all over EVERYTHING and then you'll get poop all over your hand and then you'll change and I'll pee all over you" look.
Classic.