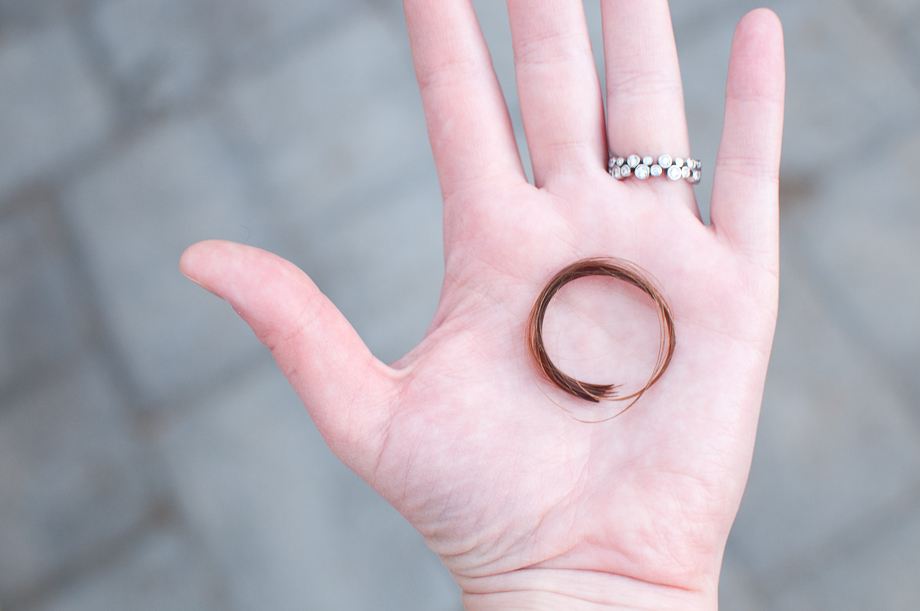 Oh how I have loved Tuesday's curls. They were such a wonderful surprise from two straight haired parents! But had become a source or tears for poor Tuesday. She told me she wanted her hair SHORT. I did not really want her hair that short, and I really thought she didn't know what she meant. She had been on a big, "I want it down to my vulva" kick. Ha! I know 🙂 But after telling me again that Nana should cut it SHORT when she visited I gave in.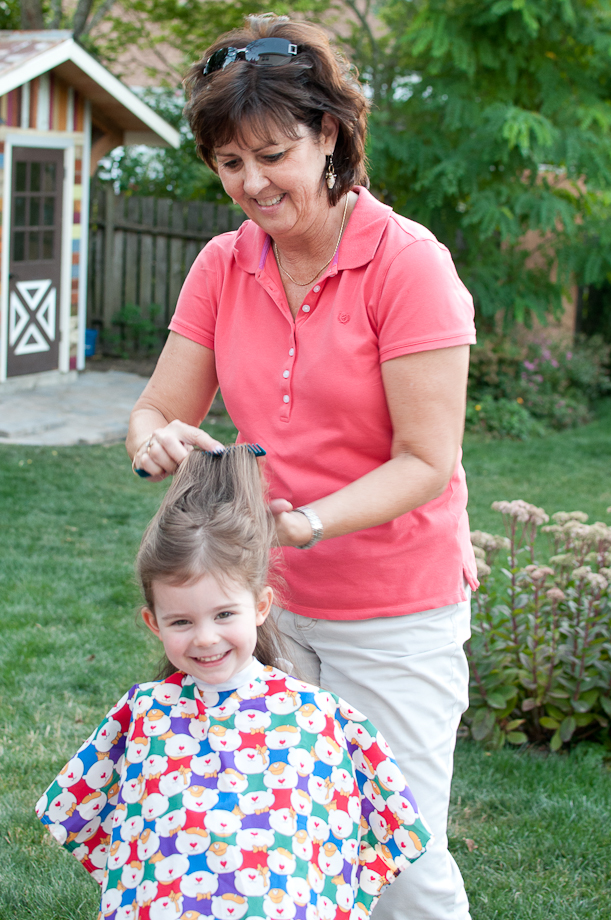 So excited! Lucky girl with her personal traveling hair dresser!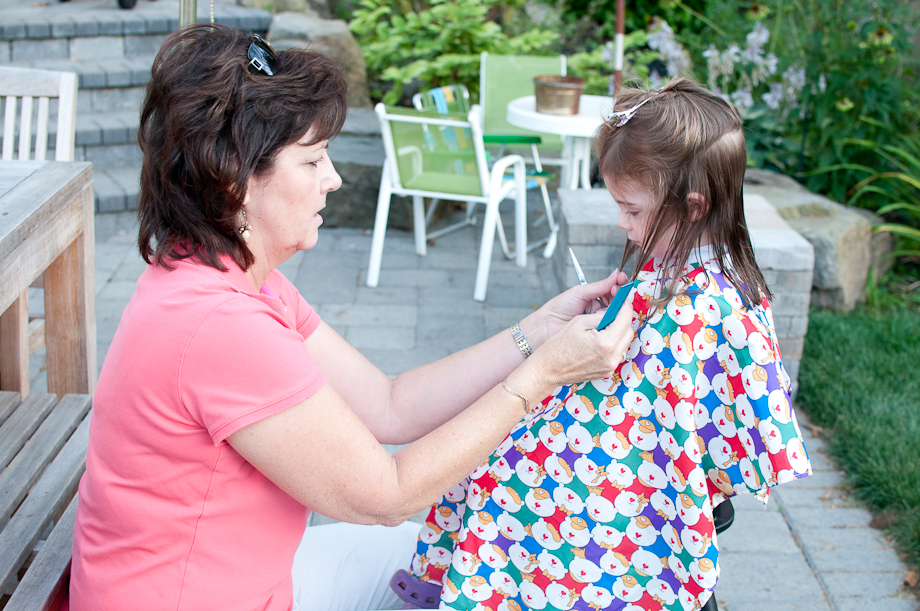 Hey Tuesday, what is Bennet doing while you get your haircut?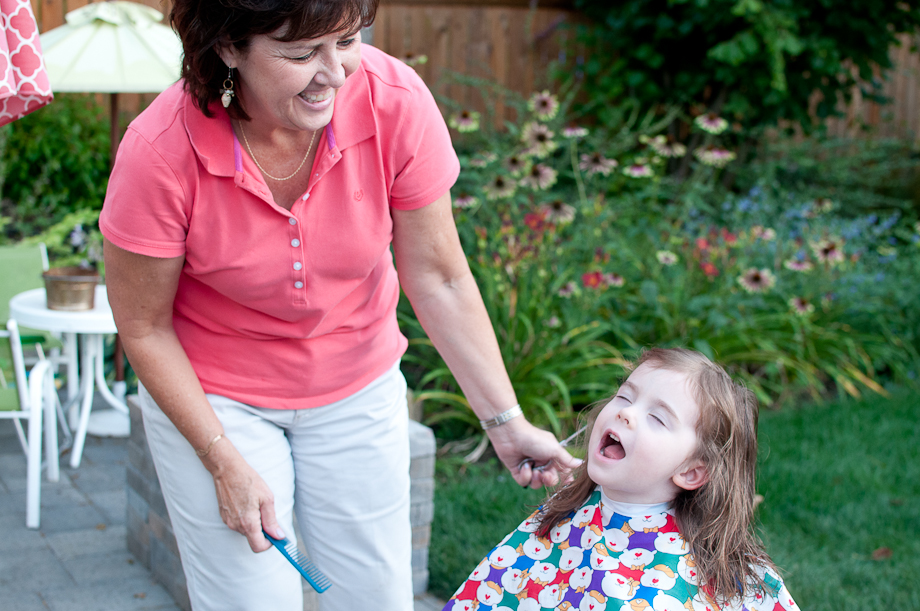 "Bennet is sleeping like this!"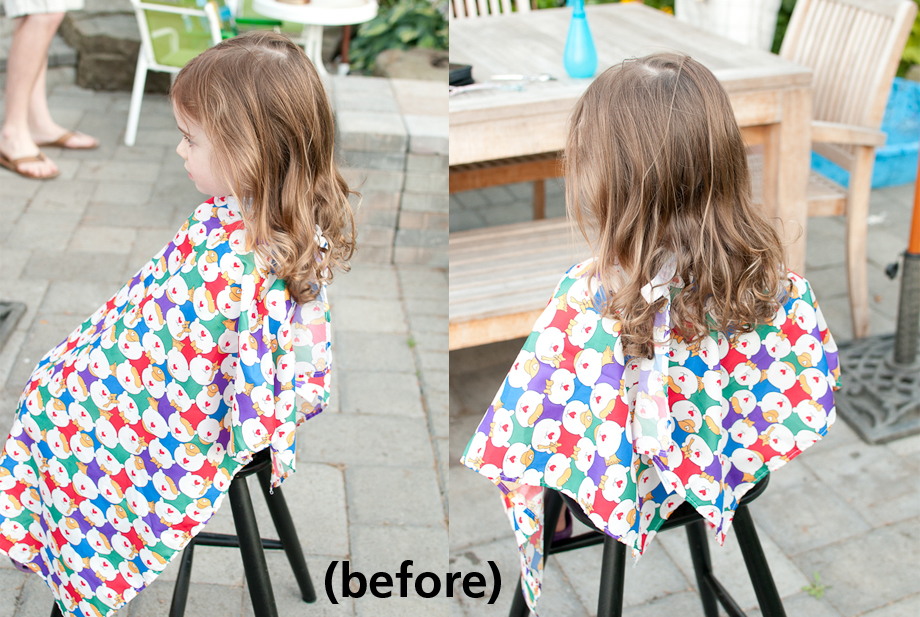 (Before)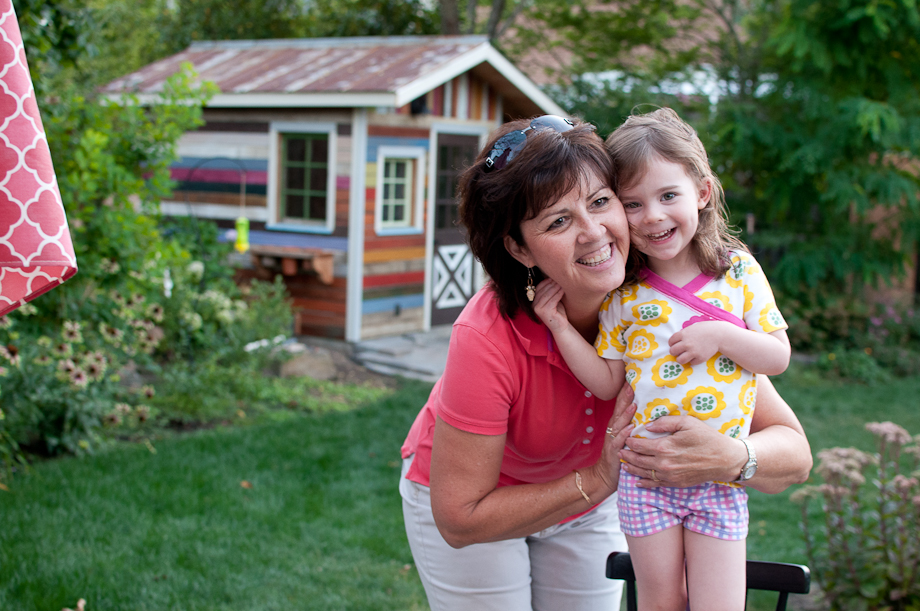 (After) thank you Nana!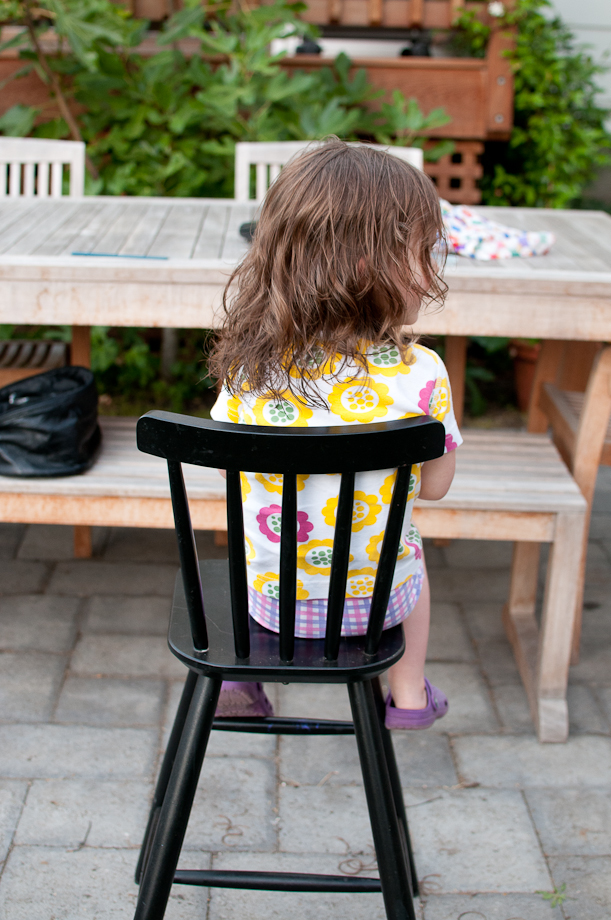 Still a little wave on her cute little head.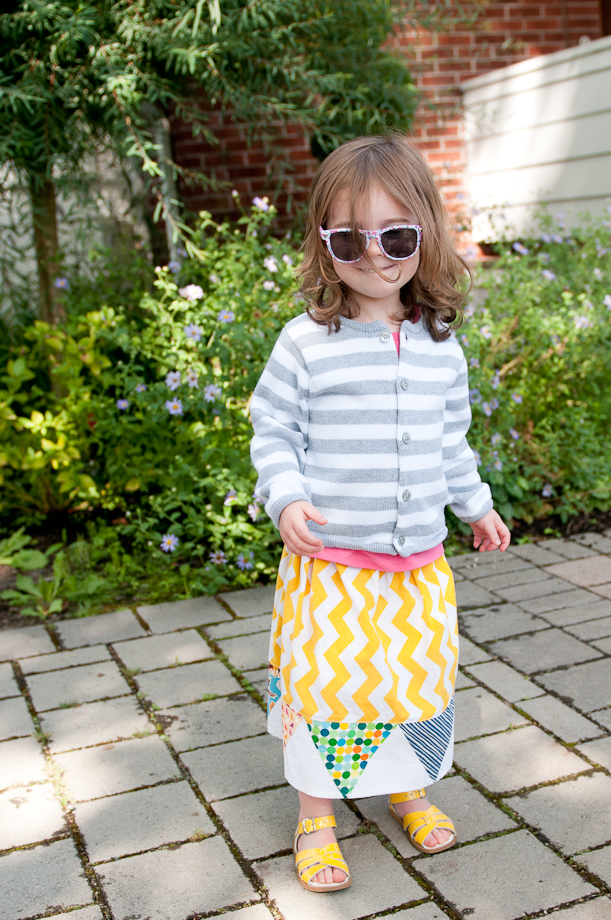 She loves it! And this is much easier to deal with since she does not like to put it up. I did have Nana leave it a little long so I could get it up in piggies for dance class.
In the same vein as yesterday's post… doesn't this make her look old?!?!