Yesterday Bennet turned one month old!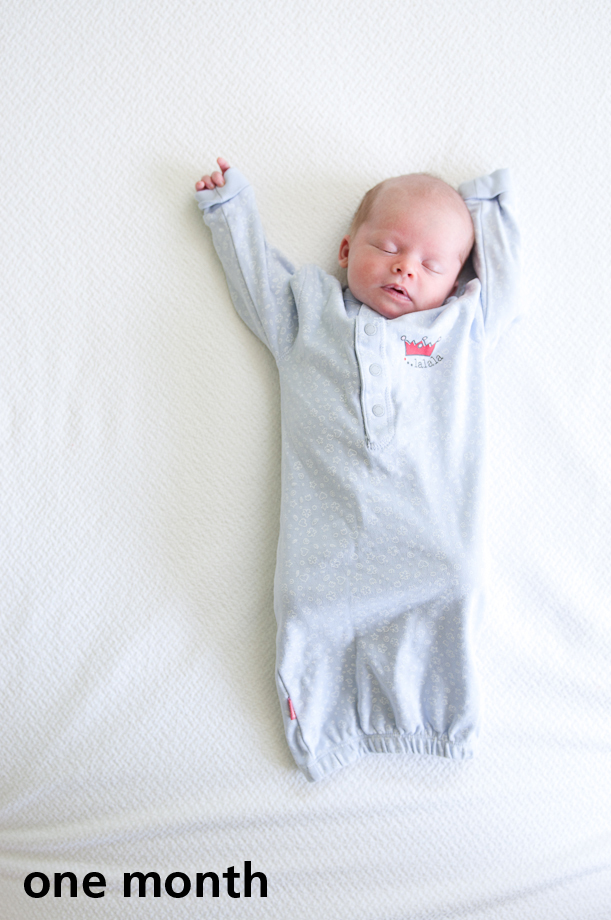 You don't have to tell me it's going to go fast, oh my goodness do I know!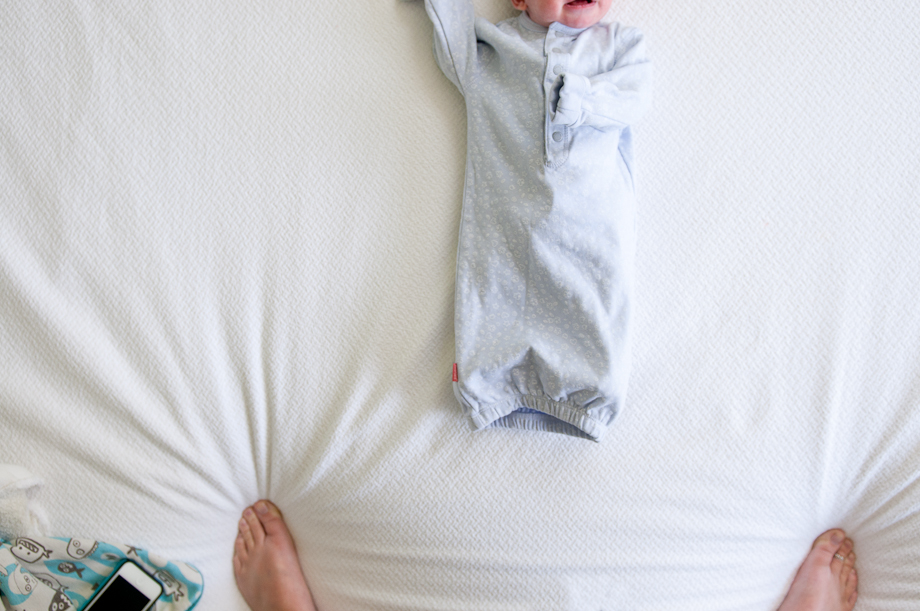 I'm going to attempt to take pictures all year long in this cute sleep sack from Sciarrino (like this). I can't remember who found this cute idea for me, but I love it! Here was my initial attempt (note baby is crying). Then I got the sleepy picture I posted first. Of course she decided not to sleep so I was able to get some open eye pictures too.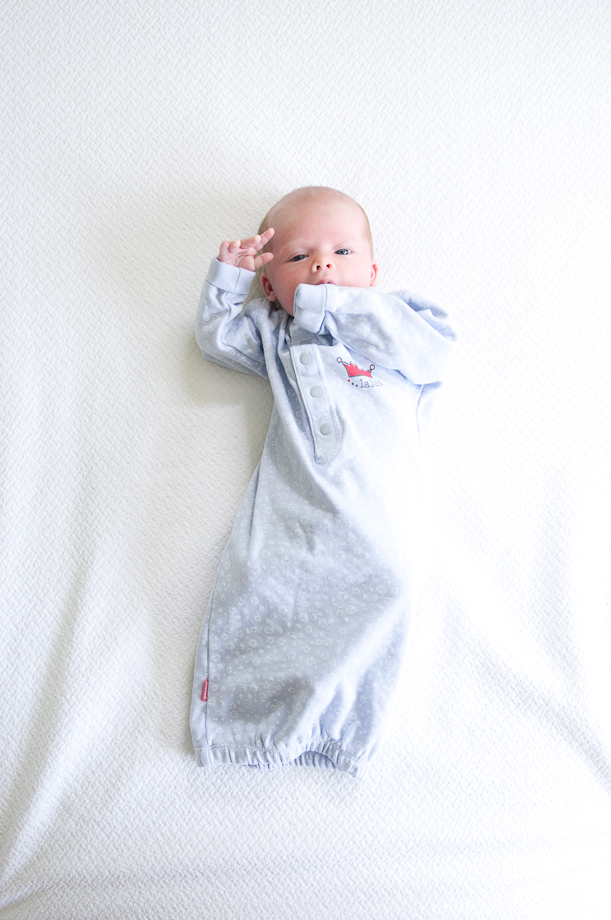 Speaking of her eyes.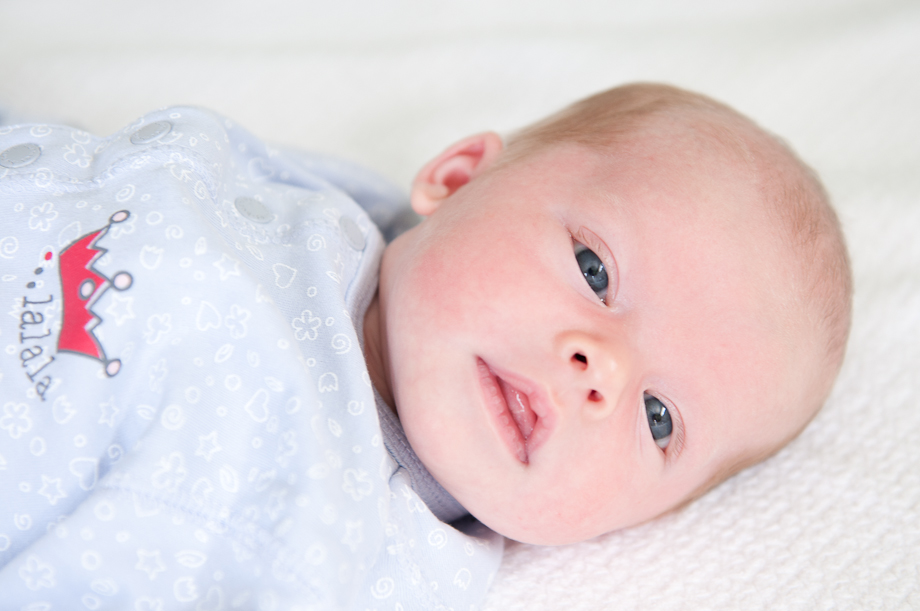 They are going to be blue! At least that's what the eye doctor told me. I went to my check up and took Bennet with me. At one point I had to cuddle her while figuring out my new prescription. The doctor said she had pretty eyes and I said something like, "I can't wait to see what color they'll be." He asked me my husband's eye color (green) and said, "Oh, they'll be blue. When they are that blue they stay blue. They might turn a little blue-green." We'll see if he's right. I could have a blond, blue-eyed, straight haired girl on my hands. How funny how different kids can be!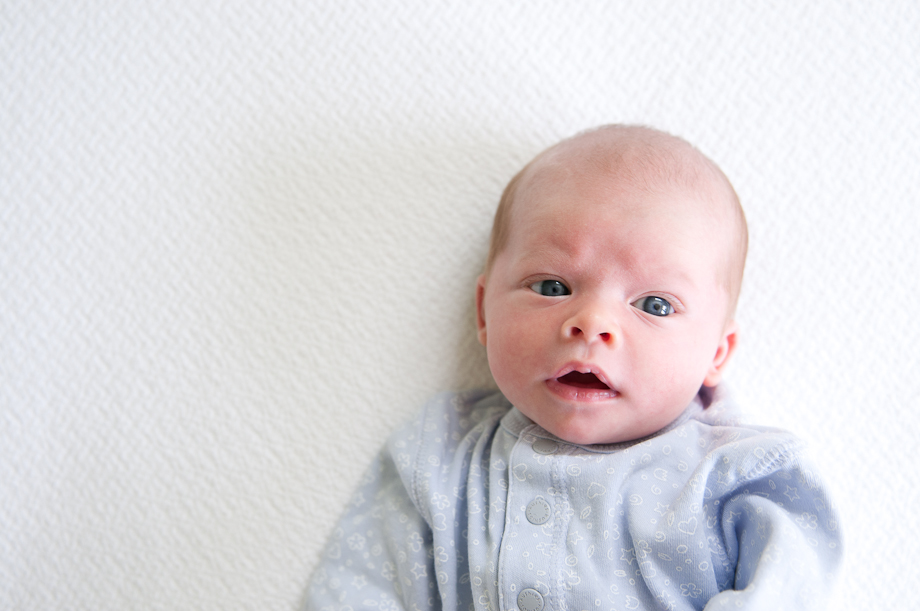 And guess what Bennet you may be one month old but your sister is 43 MONTHS OLD. Holy moly. Sciarrino texted me that fun fact 🙂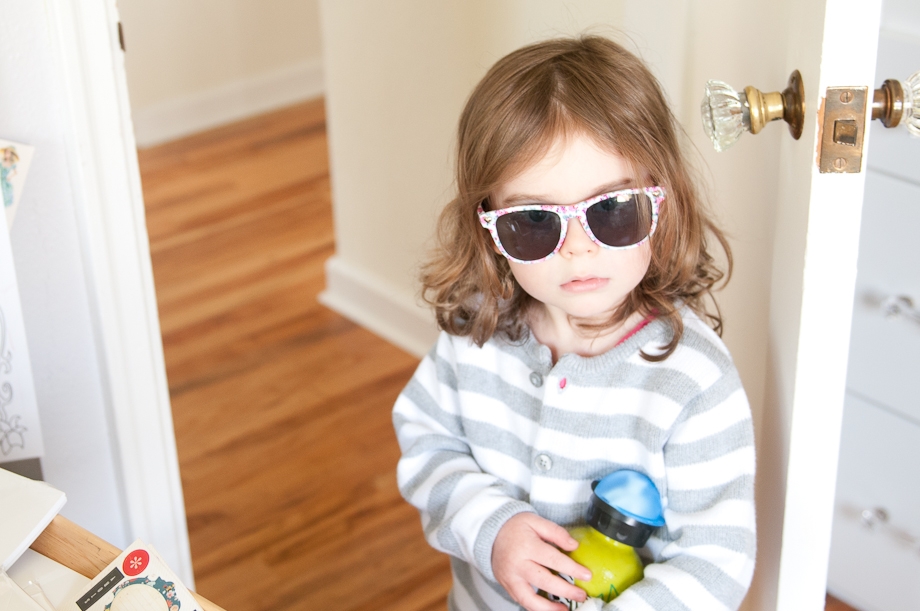 Here is something I want to ask. If you have three (or more) children does time speed up with each one? I mean Bennet's first month definitely seemed to have gone quicker than Tuesday's!