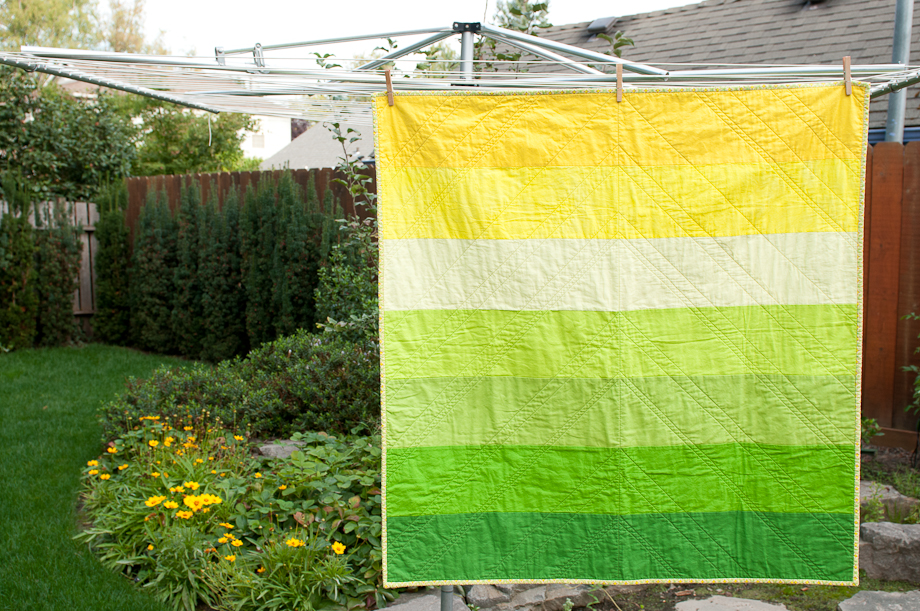 Oh man, I love making these simple quilts. This one was for my little friend Madeline on her first birthday.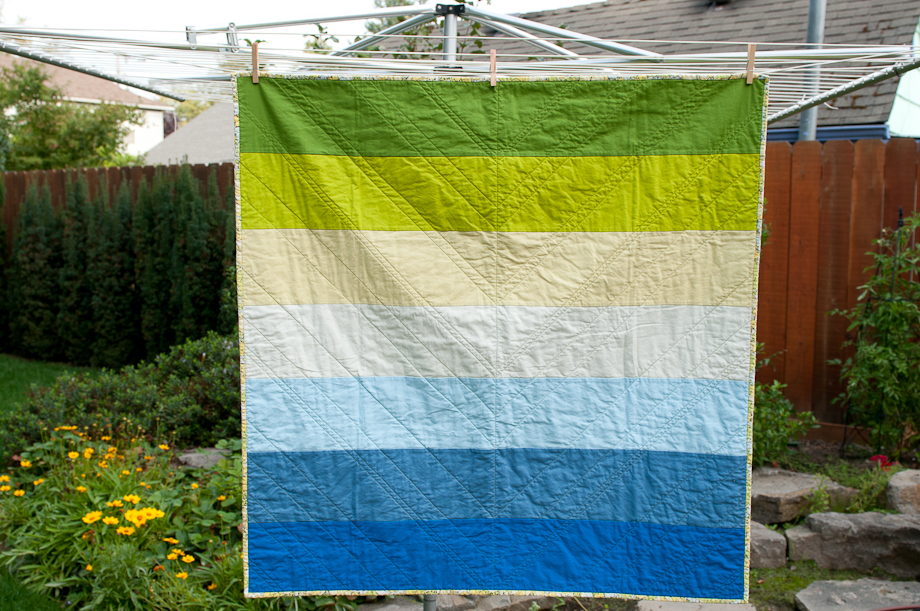 This was the first one I made, based off this one from a flickr user. I contacted her and told her I was making the quilts, and she was so sweet. I asked if she minded if I sold them and she said no. So Sciarrino and I are signed up for a craft fair! I'm so excited about it. Mark your calendars if you are in the area and come see Sciarrino and I at the Town and Country Christmas Bazaar in Albany November 30th, December 1st and 2nd! I'll have some of these quilts as well as lots of other goodies, more on that to come. But back to the quilts.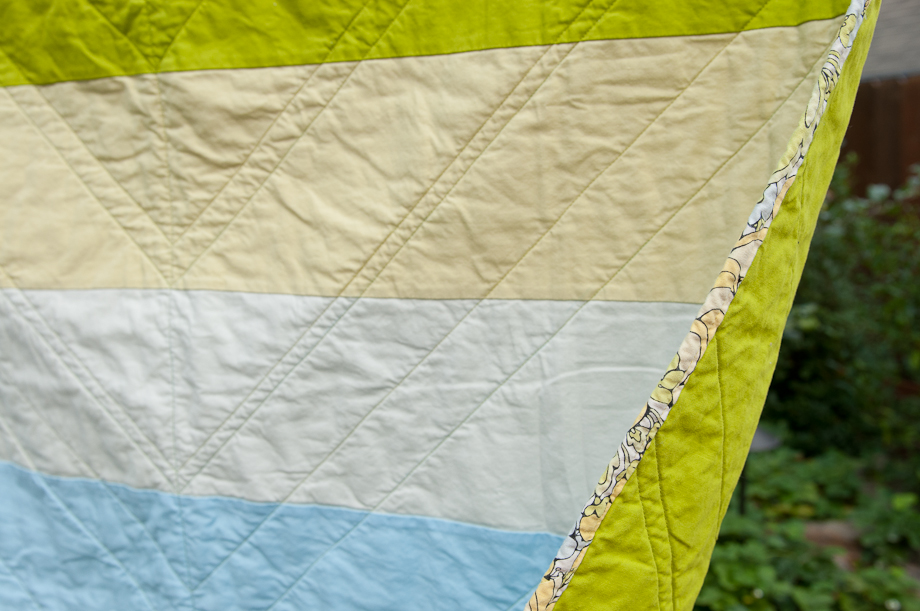 I originally pieced up a bunch of these tops because I was looking for something quick to cut out that I could take into the sewing machine shop to try out my machine with. The long strips were perfect to show where my machine was getting hiccups. Of course then I didn't want to quilt them because of said machine. But now that I have my "new" Bernina I can quilt these no problem!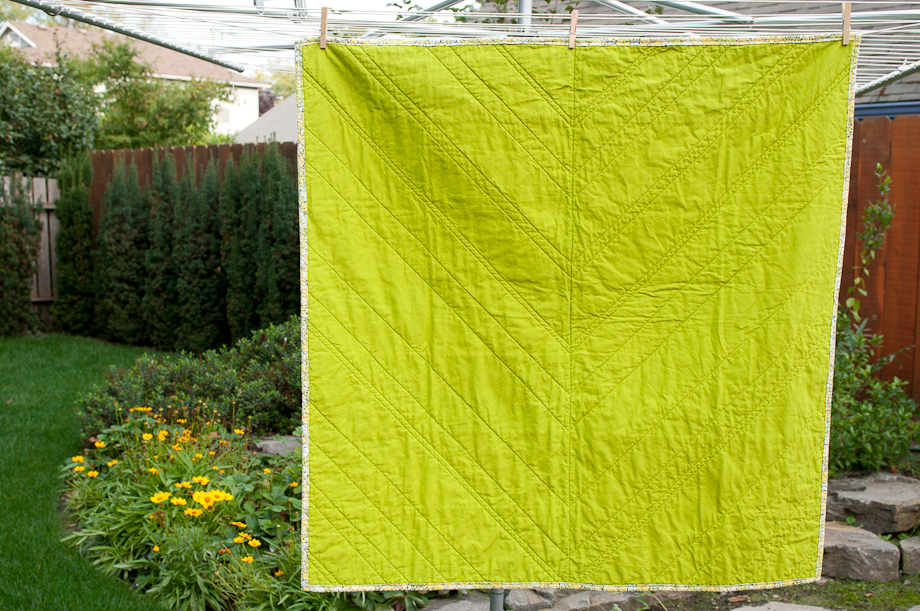 Simple lines, love it.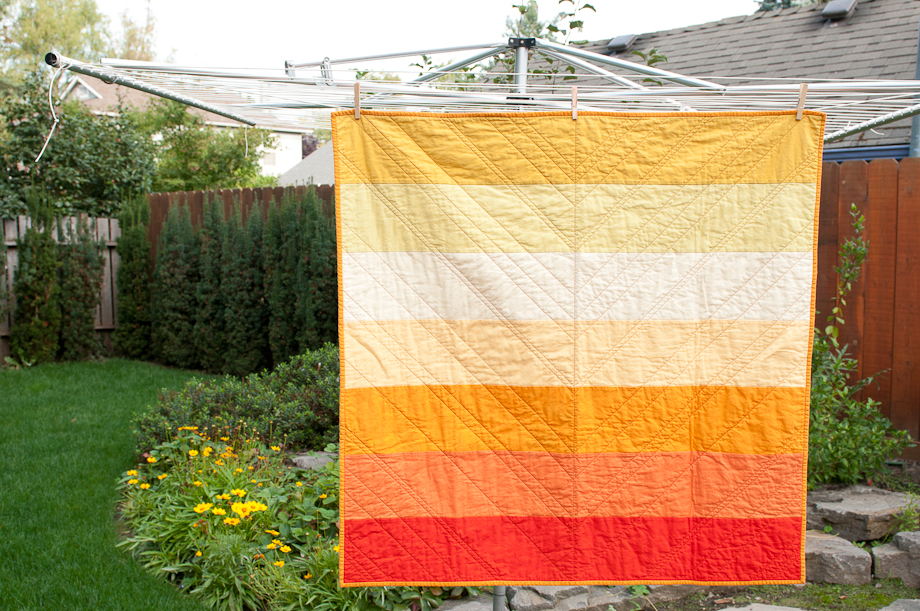 I used a variety of solid fabrics, mostly Kona, but some Cotton Couture thrown in that gives the quilts a wonderful variety of textures.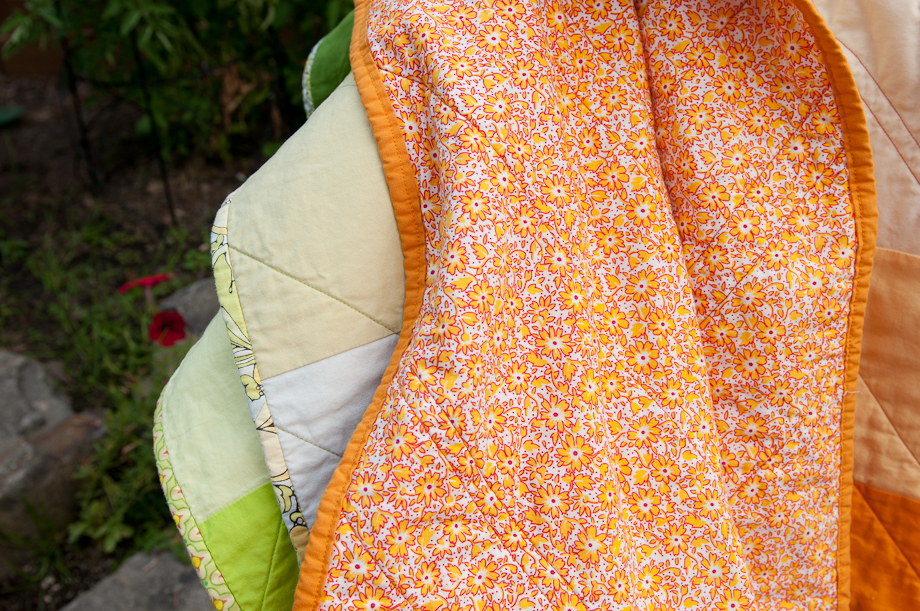 I wonder if my friend Nora remembers this fabric from a visit years ago. I got it while thrifting with her at an antique mall (I think it was an antique mall). It was too perfect for this back!
I have six more of these tops pieced already and ideas for many more.