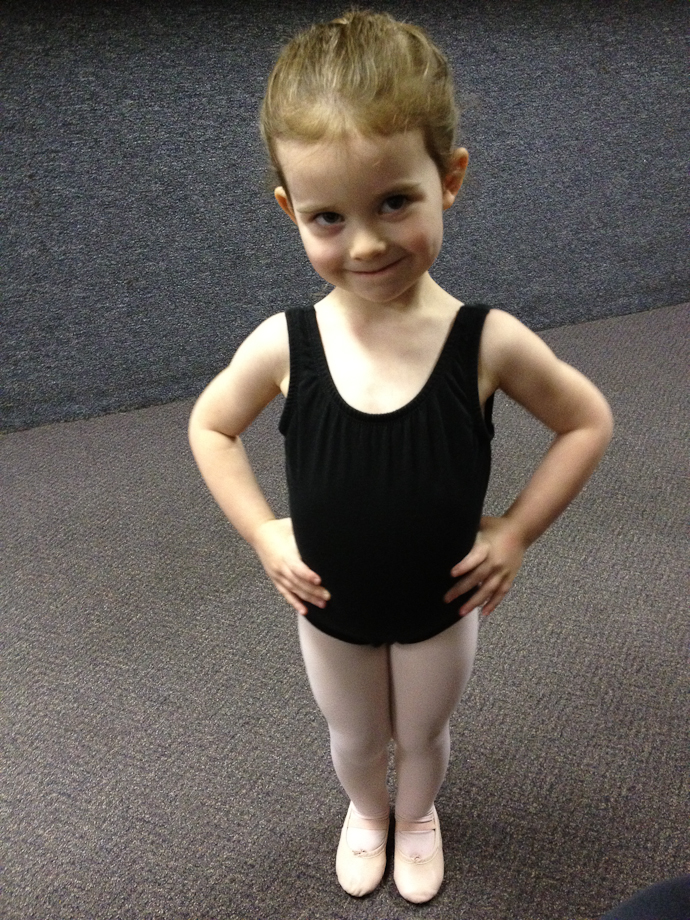 Starting our SECOND year of dance. Second? Yes! In the "big girl" class (4-5 year olds) she loves it!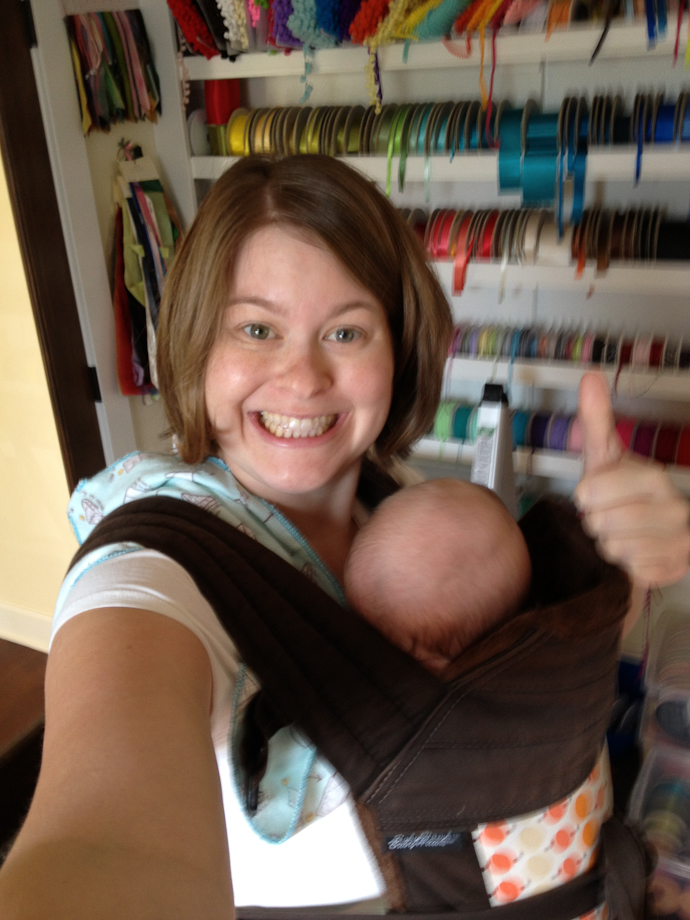 Taking over Ribbon Jar for my mom while she was on vacation. Did you see the new look? Awesome! I'm so excited for my mom! I'm so glad it's not me running it. Bennet HATED being at the office. No idea why, but she pretty much screamed the whole time, every time. My brother and his sweetheart work in the same building… they said they don't want kids, and I think we pretty much sealed the deal for them, ha!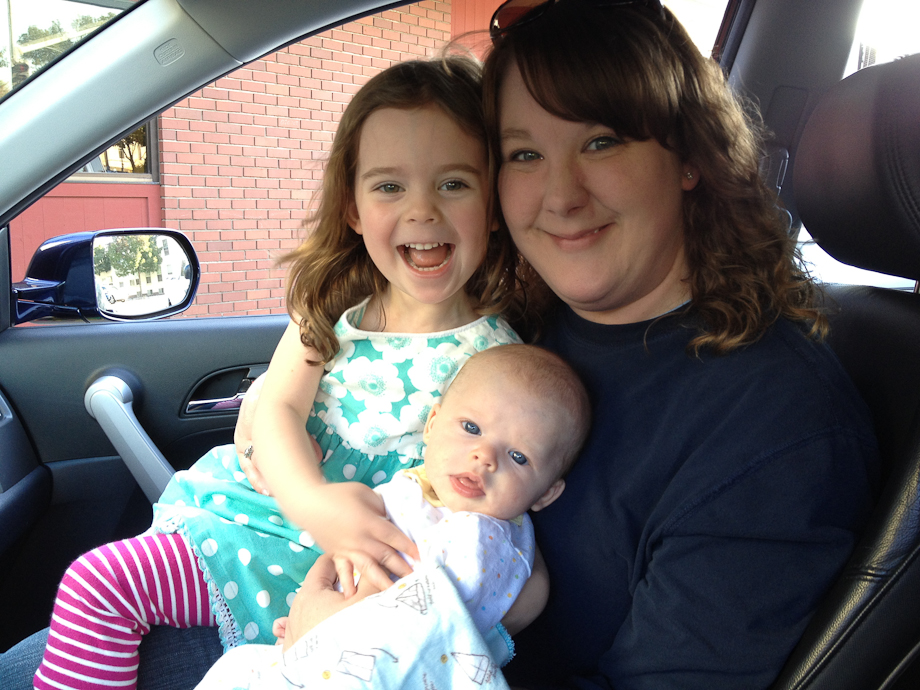 Visiting friends! Such a lovely day in Corvallis with Sarah. We (Tuesday) rode a little trike all over town. She slept very VERY well that night!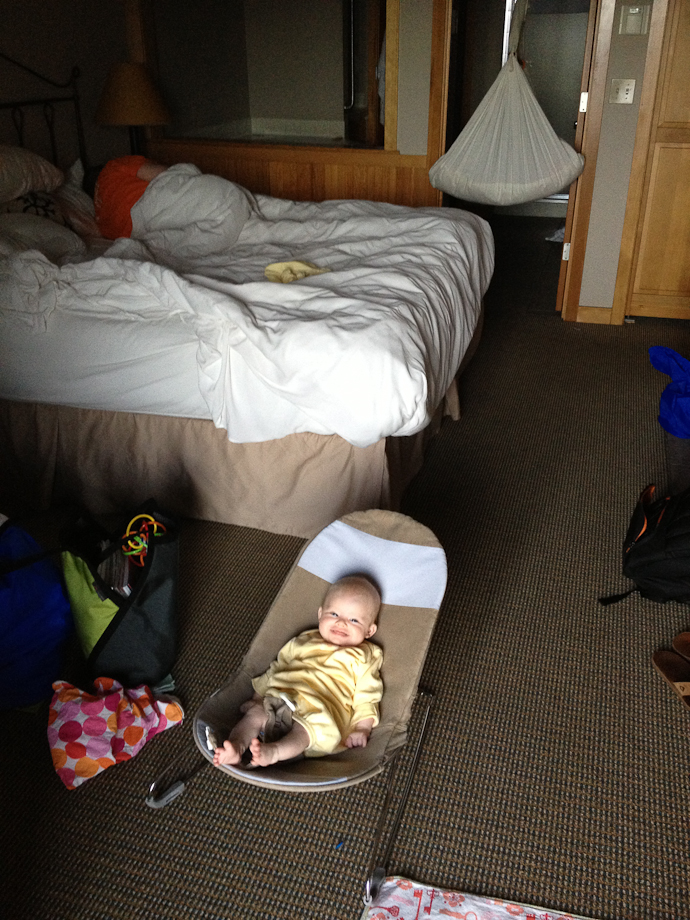 Speaking of sleeping well. We went to the beach for the weekend and this little girl slept for 8.5 hours in a row. WHAT?!?!? Tuesday did not do that until she was 38 months, yes she was three years old. As in, not that long ago. Oh sweet Bennet I love your sleeping habits. She's had a few nights with long stretches like that, and then some where it's about 6 hours, eat, and then 3 more. It makes the nights she wakes up twice rough, I am getting so spoiled with those long stretches (we won't talk too much about how I craft while I should be sleeping too…).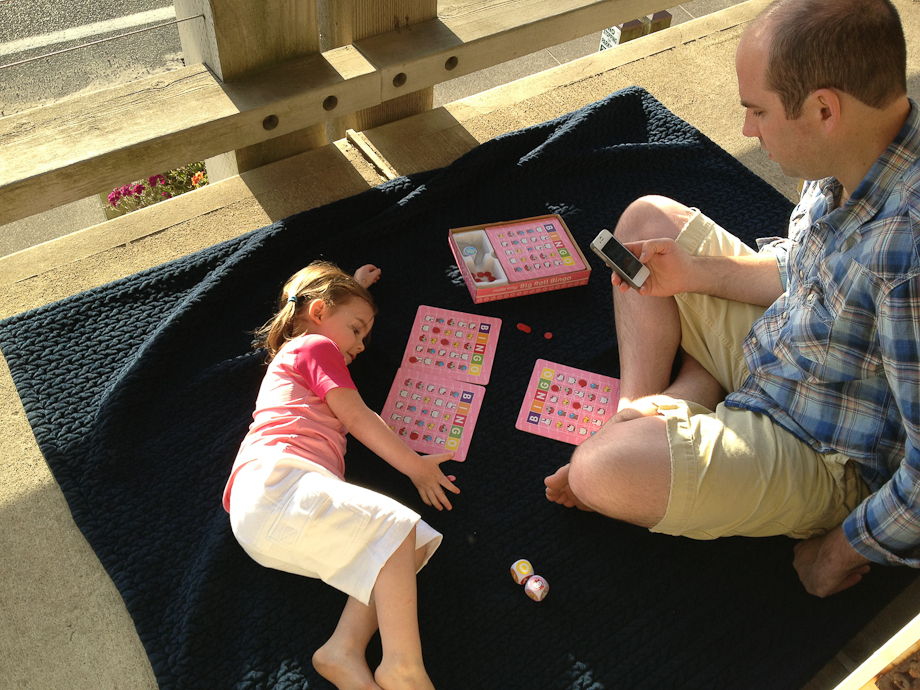 At the Oregon Coast, in October and it was upper 70s. To give you an idea, it doesn't usually get that warm there in the summer! Bliss.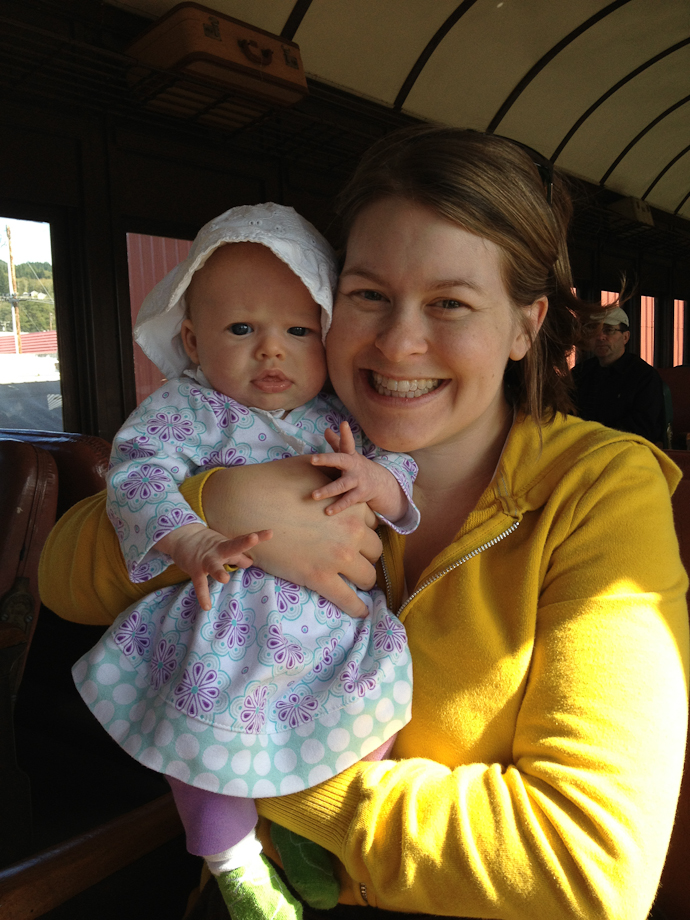 First train ride at the beach. We recommend this slow paced family friendly little train. It was gorgeous and sunny, but I think it would be fun even in stormy weather (but not in the open air car of course!).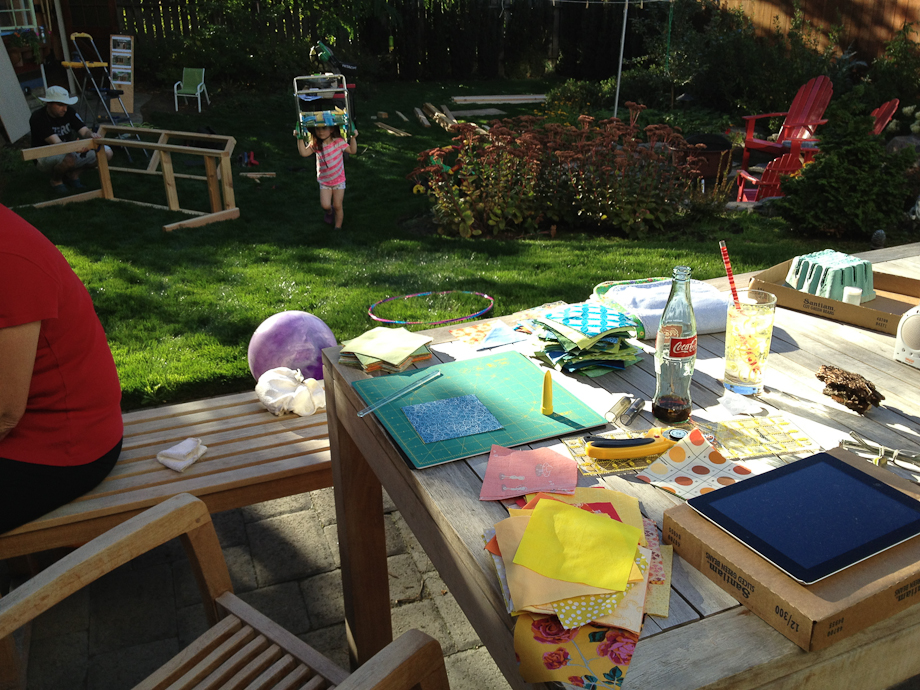 Enjoying the weather. So so so so beautiful. I usually dislike fall a whole bunch, the days start to get shorter, it's cloudy, rainy, etc. But this fall, I see why people like fall! Sunshine! Cool breezes, I love it. That's Bj building my birthday present, a potting bench for the side of the shed, in the background.


Loving visits from Nana.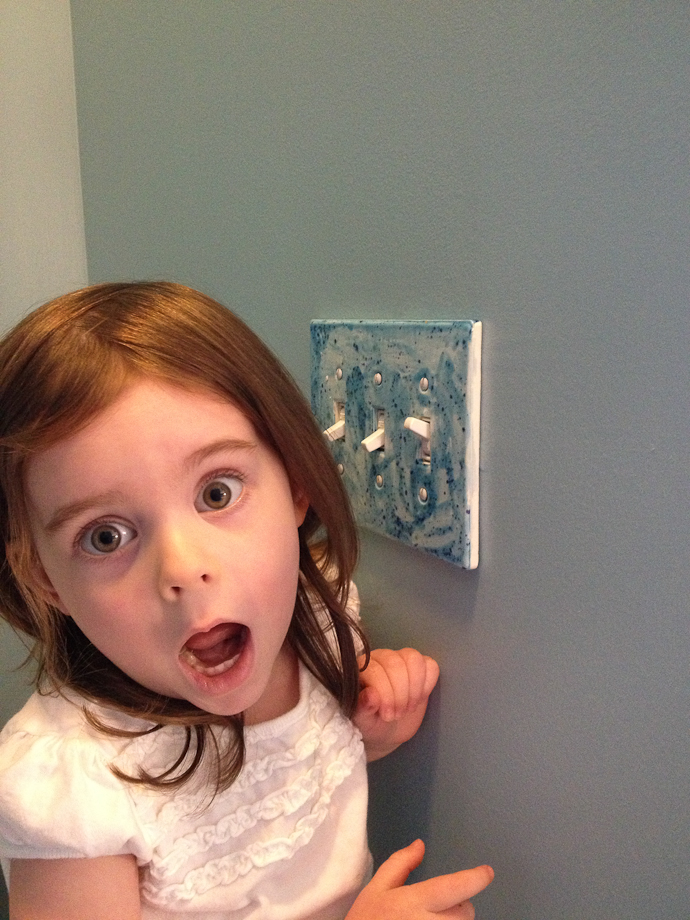 Bj took Tuesday to the paint your own pottery place. It was a hit!


Someone started holding toys! Hey those hands work!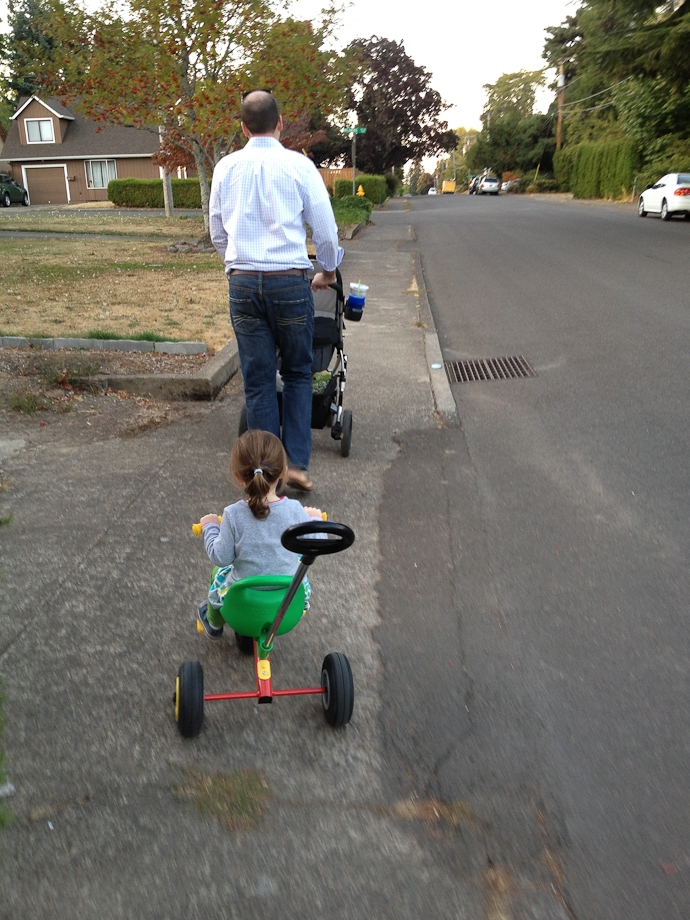 Going on walks… did I mention the awesome weather?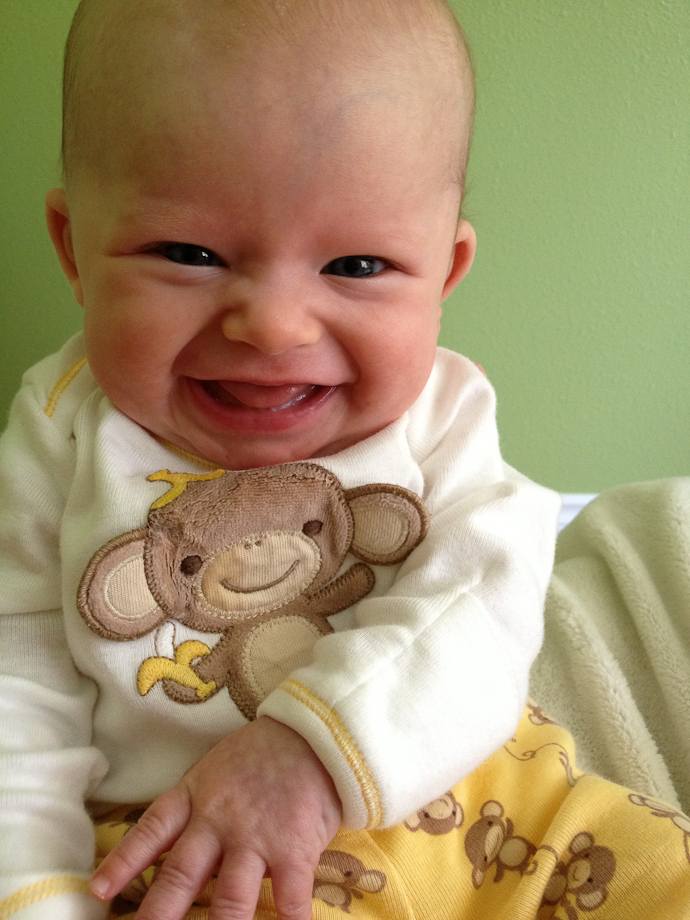 Such a smiley little monkey. Just couldn't resist including this photo 🙂
Next up: Tuesday picked out what she wants to be for Halloween: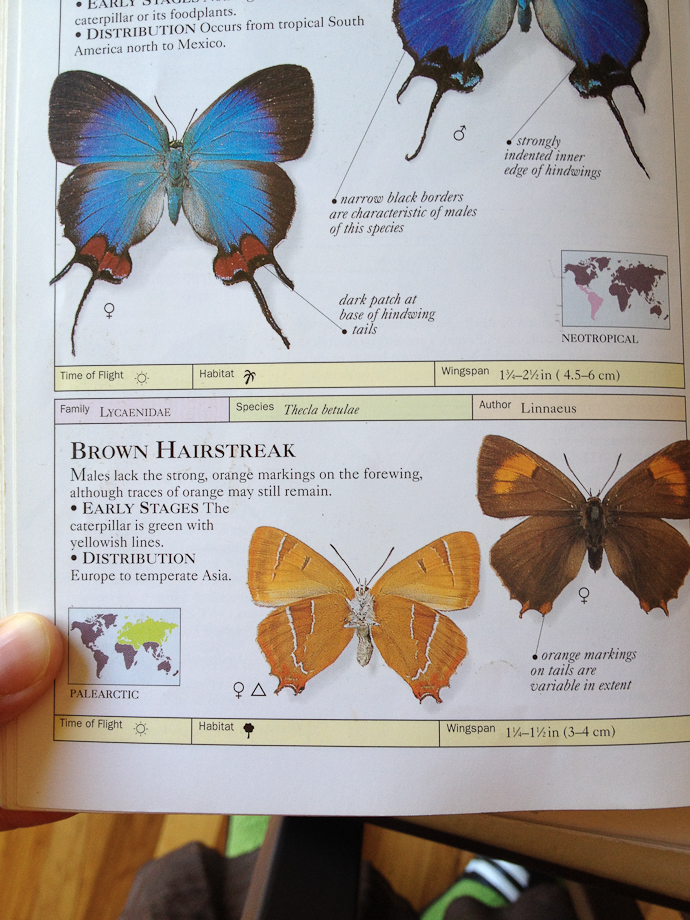 The yellow one, with a tan body. A nice tan body mama. I suggested a yellow hoodie and pants, shot down. So now I get to make a tan hoodie. Anyone want to give me hints on wings this gigantic? I'm going to dress Bennet in all green and call her a chrysalis.