Last year two of the Jo-Ann's in town closed so they could make one mega Jo-Ann's. For some reason when they open a new store they don't use any inventory from old stores, so everything was on sale. It took me a while to realize this was happening and I didn't get many awesome deals. But when fabric is 90% off it's hard to pass up. Even if it is an odd stiff flocked taffeta type. That's how I ended up with a lot of this: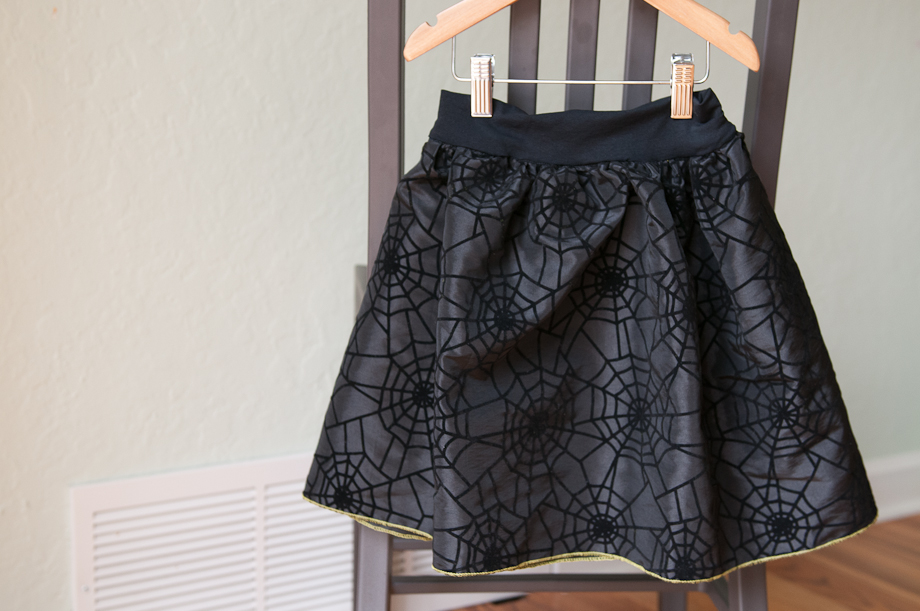 I made up this quick skirt for Tuesday by cutting a rectangle, gathering the material at the top with a long stitch length on my machine, hemming the bottom with my serger and adding a knit waistband to the top. I think I did something incorrectly there because there isn't any give where the two fabrics meet. I'm not sure what to do about that. It works, but I don't think a skirt like this would go over my rear very easily. Good thing Tuesday has a tiny hiney (as we say).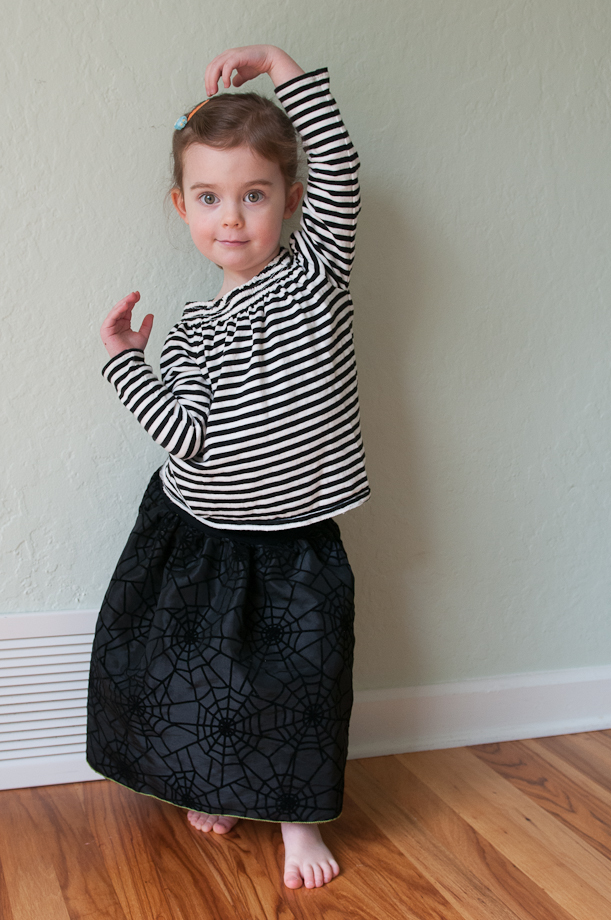 Tuesday prefers to only take pictures while making weird poses. The skirt is a little big, but hey, she can wear it next year!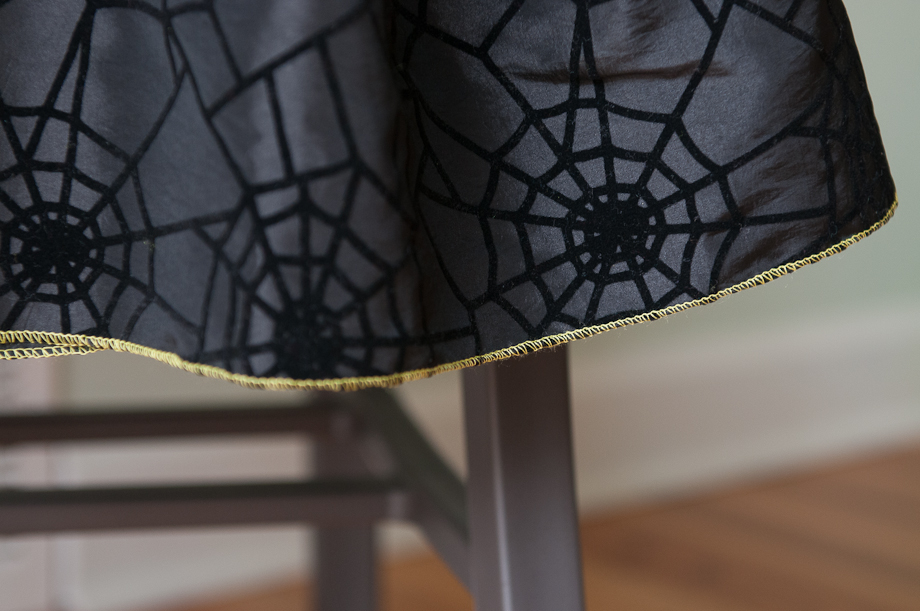 I finally decided to give up on my mom's old serger. It's a beast that will serve someone well but I needed something very easy to use, and when I found this under $200 model on Amazon it seemed too good to be true. But it works great! Here I removed some technical part and only used three threads and one needle to do a sort of rolled hem. My first crack at it and I think it's perfectly servicable. Sergers are so expensive in sewing machine shops, if you're looking to dabble in knits or just want serged edges to things I highly recommend this one.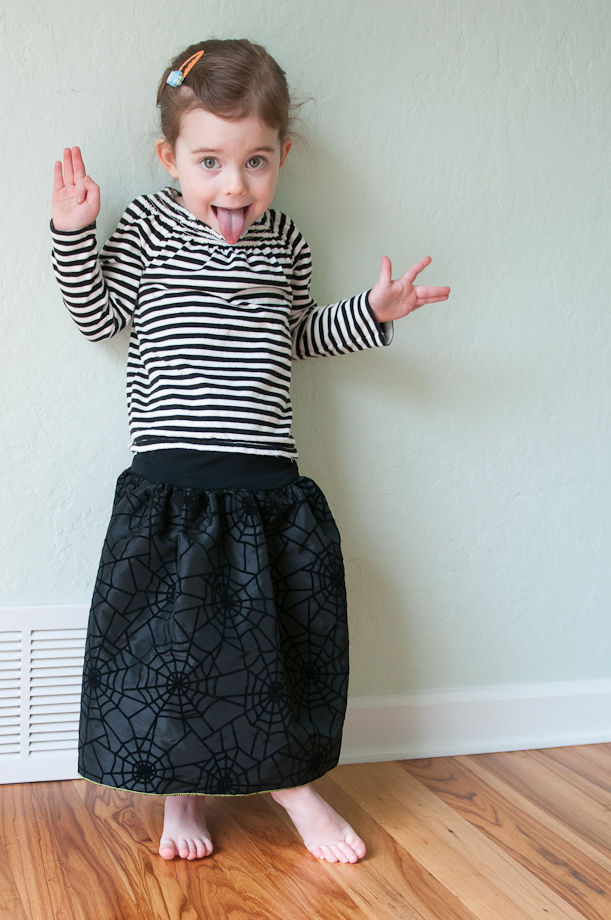 What is she doing with her hands? No idea. I kind of want to make myself a skirt out of this stuff too. I bought enough to make a giant tablecloth (I think that is what I was buying it for), but a skirt sounds like much more fun. I have to figure out the making it over my bottom problem though. Hmm, maybe I'll stick with quilts and flat things for now. Actually right now I think I better go up to bed. Bennet has already been asleep for over two hours…. which means I'm in serious trouble tomorrow… damn you sewing machine and your allure!