The I can't help myself, this is too cute suit!


Um, ya. I just want to eat her up! I started with this vintage pattern: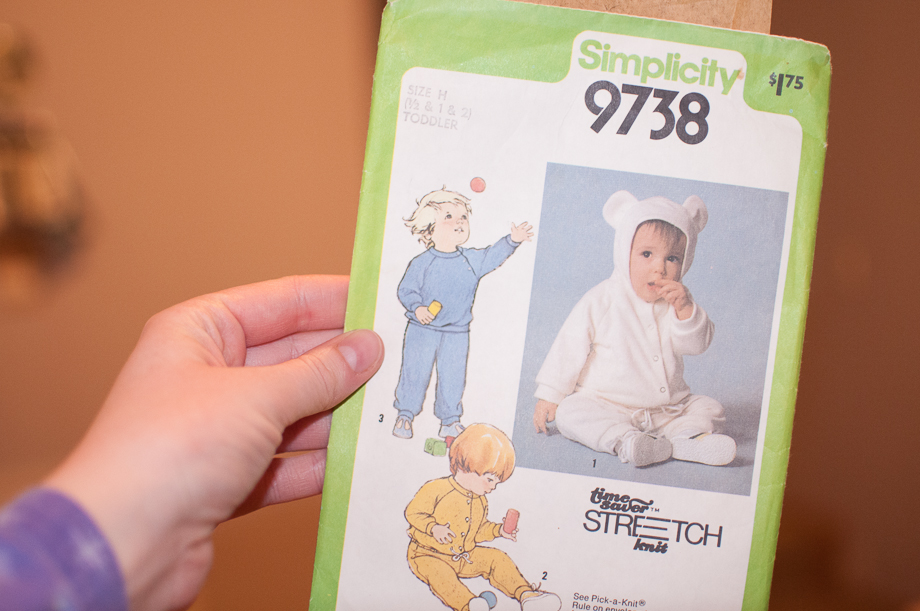 Simplicity 9738  from 1980 (the year I was born!) I've been sewing with knits… a lot!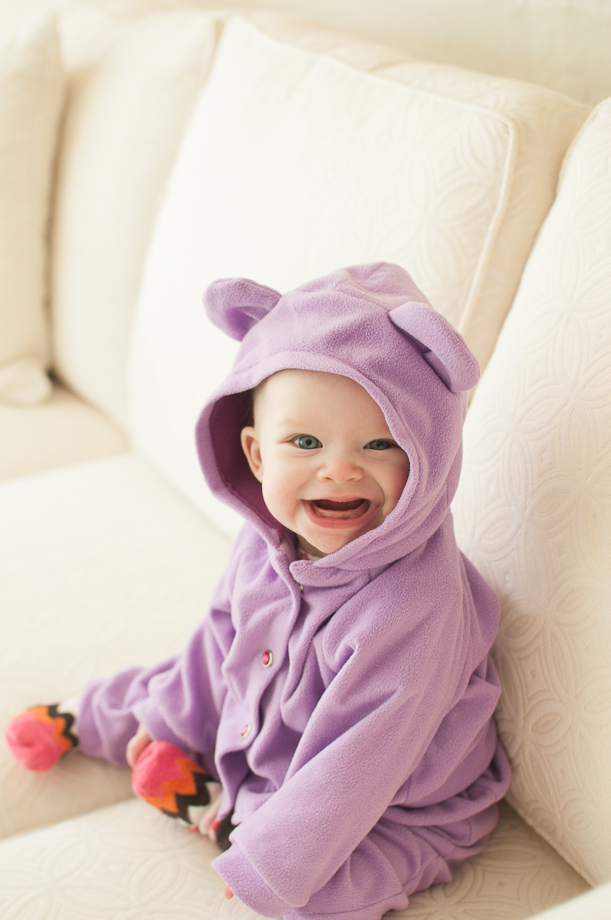 This is a micro fleece from Jo-Ann's (I could make a couple dozen of these, I went a wee bit crazy on Black Friday). Yes, fleece is a knit material (choose your needles accordingly!).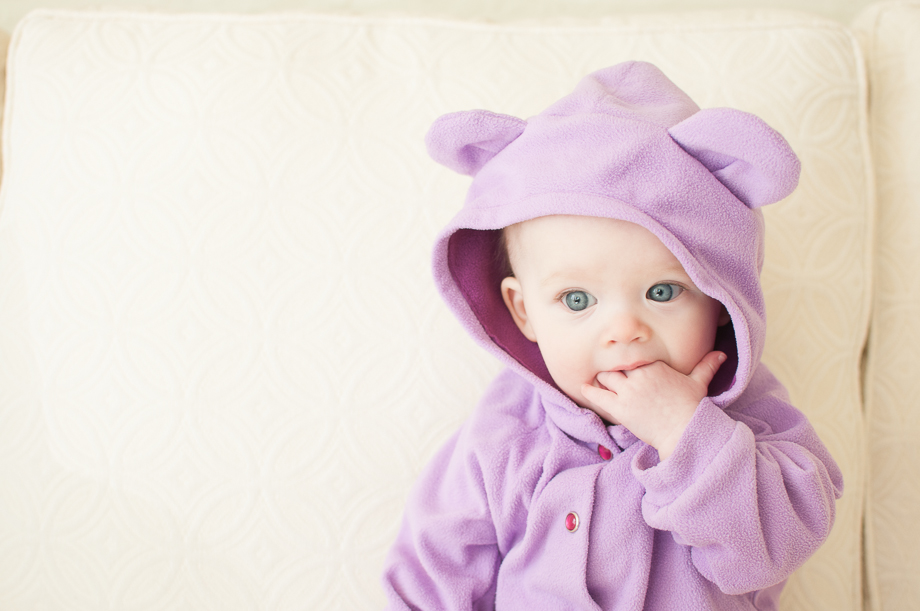 The only place I varied from the pattern was with the hood. When I was putting it on I realized that it would gape a bit around my small headed baby's head. And it wasn't lined, so I figured out how to line it. Now, I had already done the front hemming (is that the right word here?) on the edge of the hood so I couldn't didn't want to pick it apart to neatly add in the lining. Since knits don't fray I just cut it really close and sewed right on the edge. It worked. I figured out how to line a hood myself (I am very proud of this!). I also left off the drawstring on the sweatshirt. Because… a drawstring on a baby sweatshirt? I don't think that's such a good idea, do you?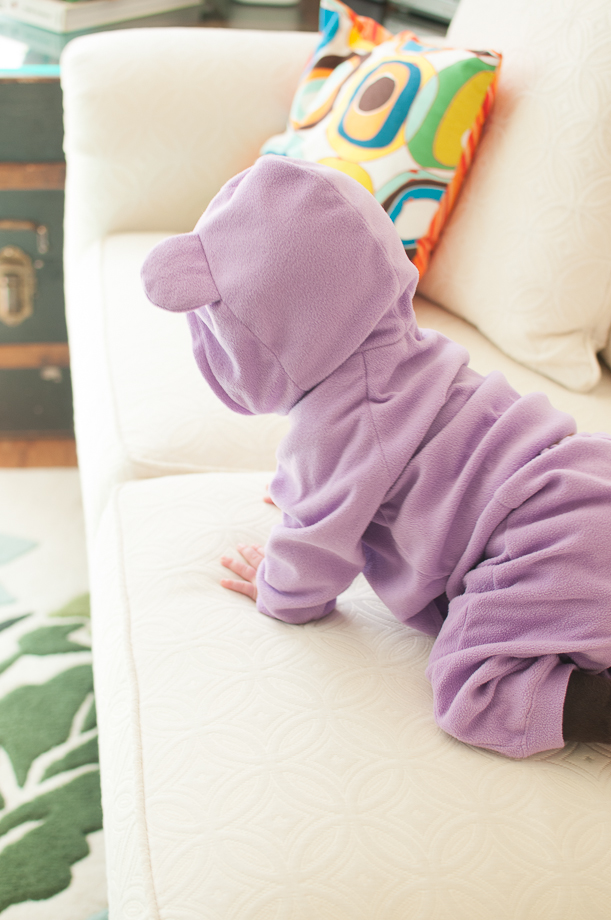 Look at those ears, awe… She wore this all the time in Alaska. It is big, so it's perfect for layering. The pants pattern are almost a spot on match for a North Face pair we have, and were pretty easy. I think the cuff makes them look more professional. I made another pair of the pants in a size 2 for Maddie, and simple boot cut style joggins for Tuesday and Chloe so they would all have matching pants. This was super important to me to do before we left for our trip for some reason and yet… not a single photo of them all in their pants. And even though I made Chloe's extra long that girl has LEGS and the pants fit her for about a week. So you can just imagine how cute and snuggly four girls in this micro fleece looked.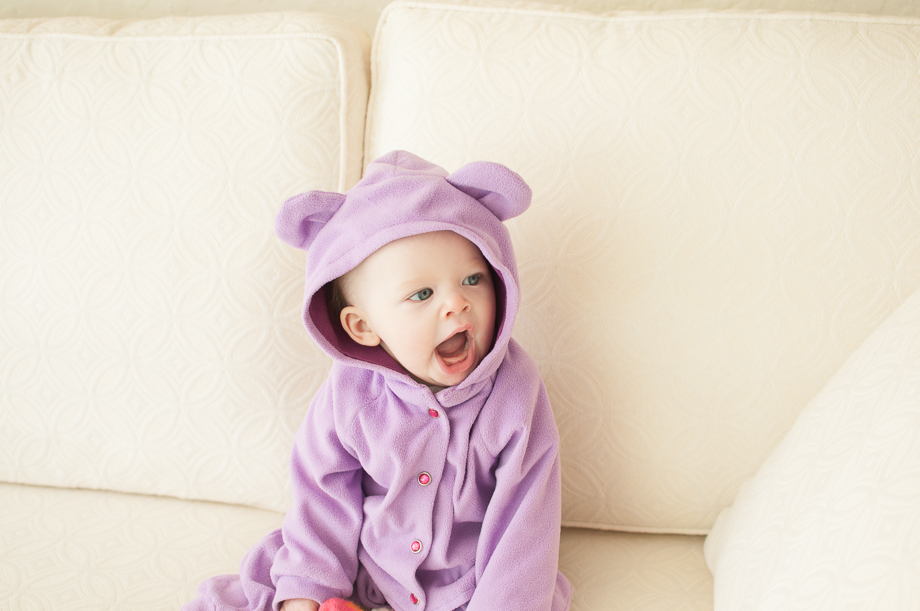 YAWN. Enough about this outfit mom.