I have to realize these things are never going to have their own posts. So here we go…
1. new swimsuit for Tuesday. My mother in law scored this fabric at the fashion district in L.A. And I should have had her get me boatloads more, because it is so awesome!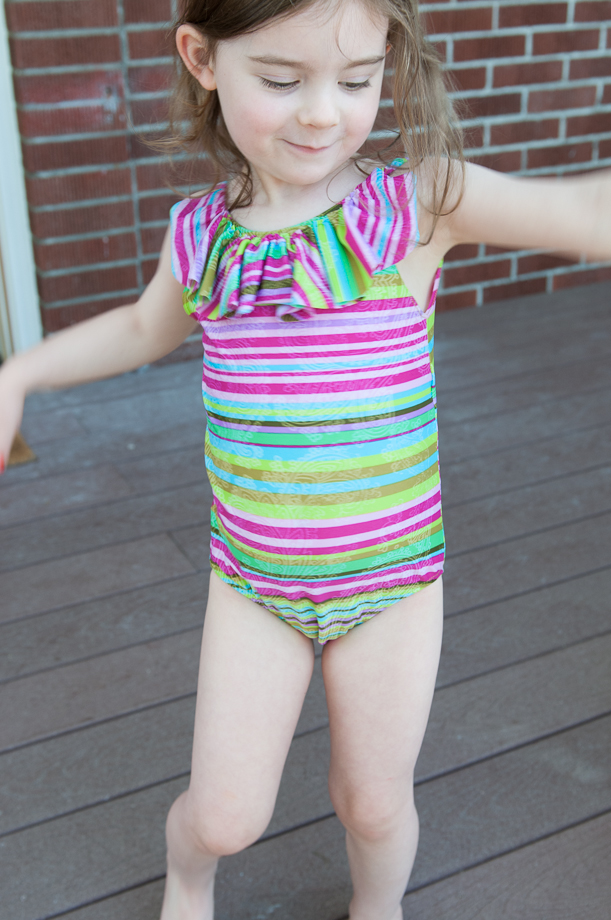 2. I'm selling our newborn diaper stash, but I kept two because I'm sentimental like that (and they are so so tiny!!!). I was going to keep one, and Bj said, "keep one for each girl" because he's a genius like that.
3. Tuesday is sleeping and Bennet is playing with some rainbow rice right now. Do babies hate anything more than a finger sweep when they put tiny things in their mouths? Oh maybe night time diaper changes.
4. I'm listening to Laura Mvula, anyone else? So beautiful.

5. The recital is tomorrow, TOMORROW. And someone couldn't be more excited:


(she's a gingerbread girl, there is one gingerbread boy and it is just a whole bunch of adorableness)
6. French doors getting installed today!
7. I got carded last night. At the movies for rated R show. At 32.5… is that a record?!?!
8. Bennet can climb stairs… gotta go.