Quickly.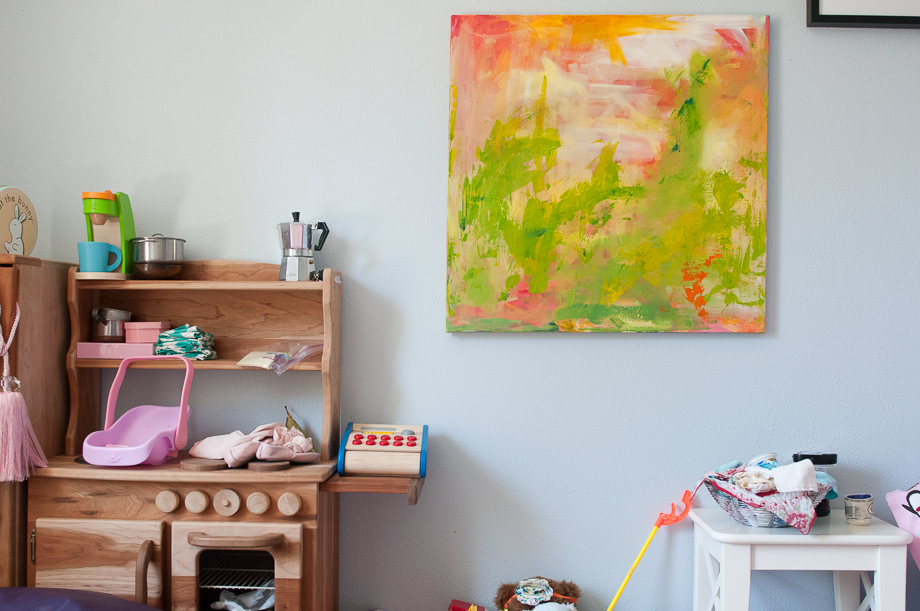 I finally got to paint without "help" (Tuesday worked near me painting all her canvases pink, but mine escaped her brush). Some of the underpainting Tuesday probably worked on, these canvases have been out for years. Tuesday claimed this one for her room and I'm glad she did. I really like. I think it's close to the best I can do for now. I can't believe I've been out of college for 9 years (I was an art major). Bj says this reminds him of my old stuff, I think he's right.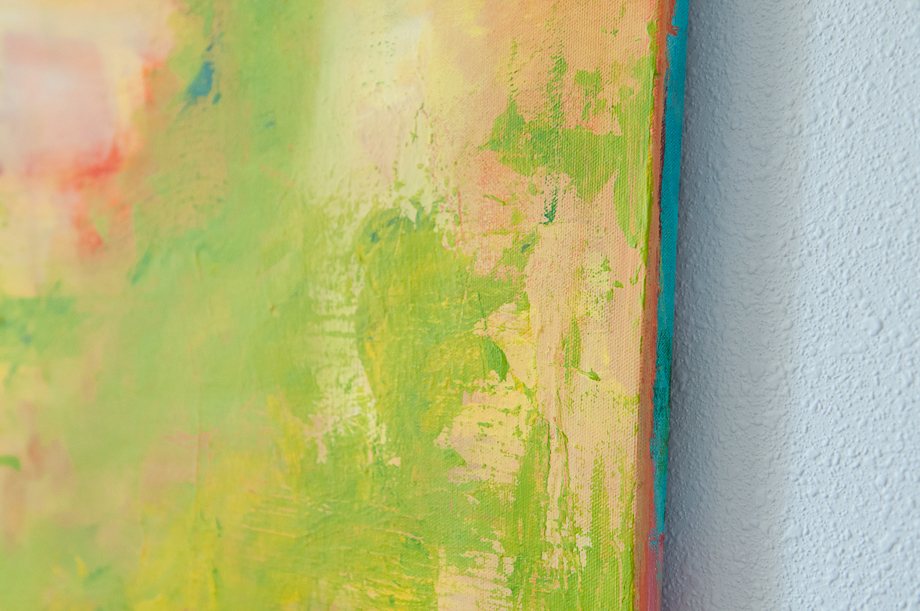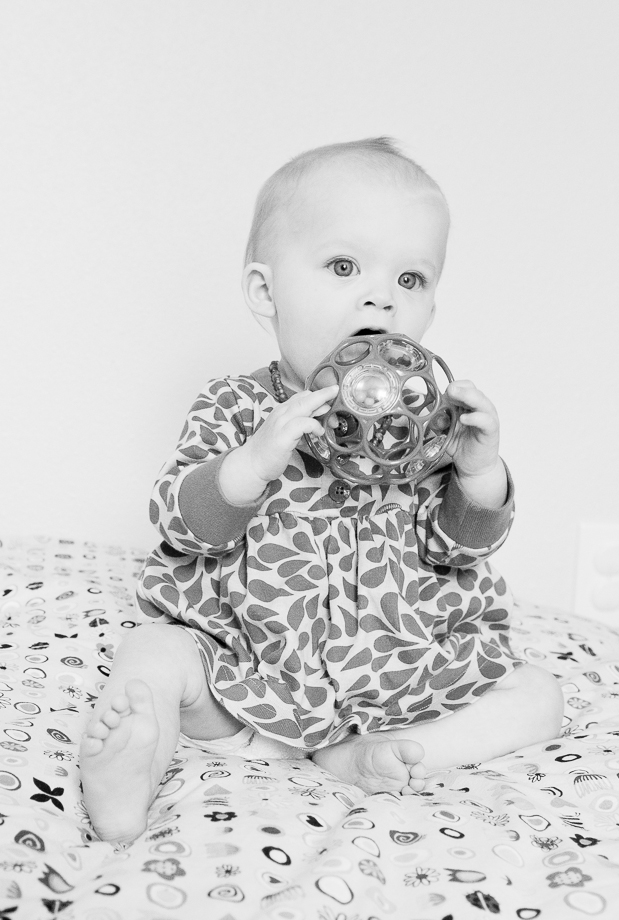 Oh this girl. She wants to stay up with us, going to bed after nine. Wakes at least once in the night, for at least an hour (ensuring I'm as awake as possible) and then up a little after five. She usually does go back to sleep for an early morning nap… right around the time Tuesday wakes up.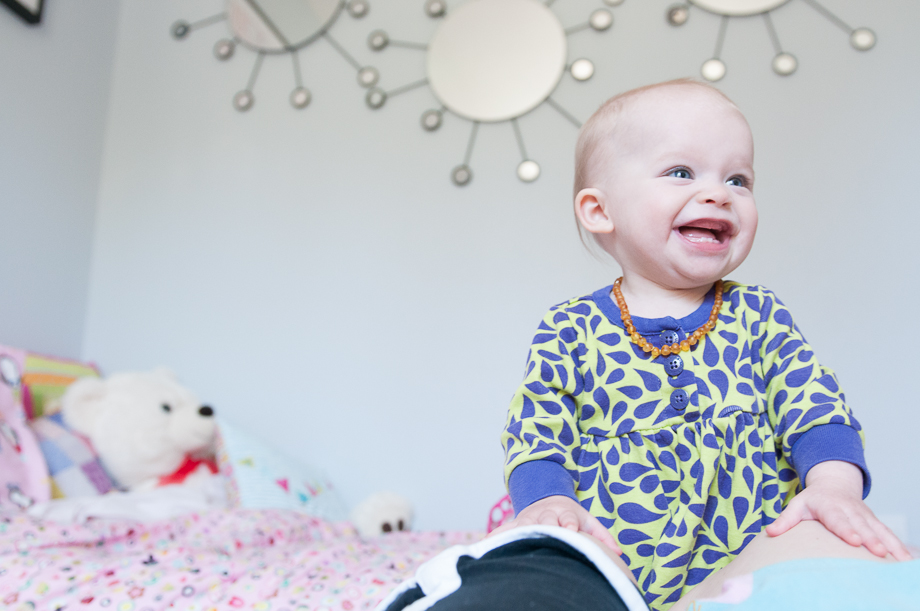 Getting Mama is just the best! All her clothes are too small, a combo of me being too tired to pull out the next size and sort the (way too many) clothes, and not wanting to put away this size.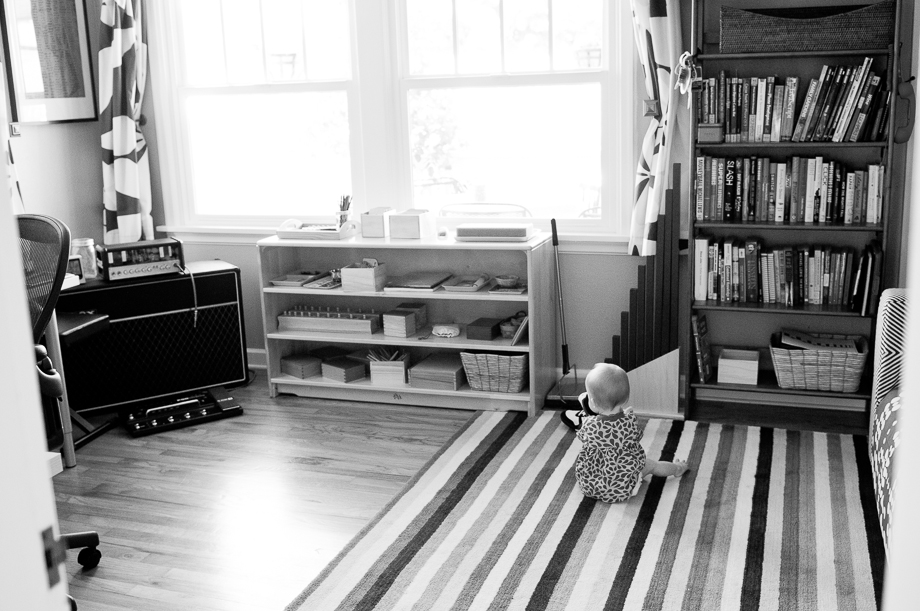 I have a small area of Bj's office carved out to be the school room. Of course Tuesday DOES NOT WANT TO DO SCHOOL. And I don't want to push it. So we read, read, read (and learn in many other places and ways than I had planned of course. But I do like my plans).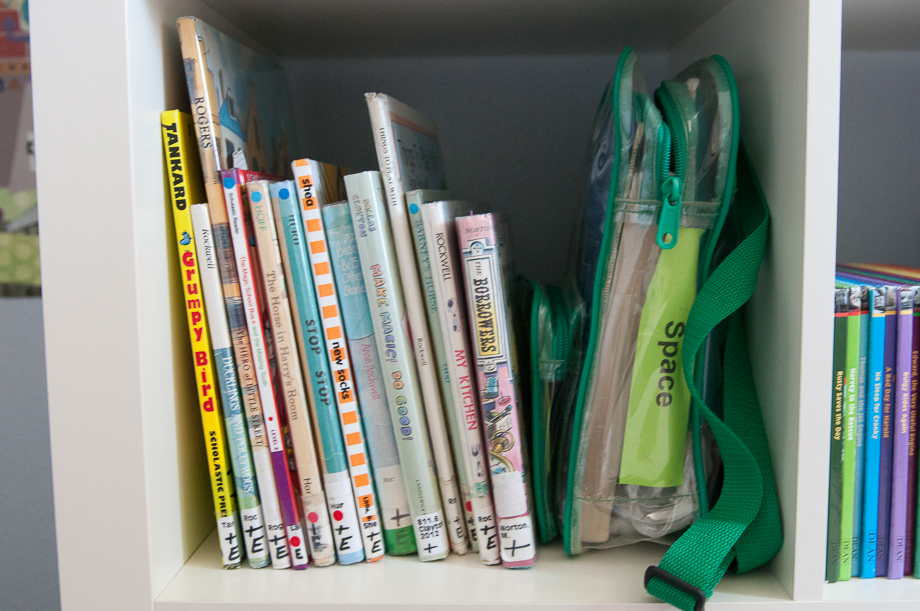 (Bennet pulled on the camera strap as I took this, hence the blur). First chapter book, The Borrowers. I didn't realize so many of the books I loved as a child had such old-timey language (oh my God, old-timy, I can't even think of the word I want to use here!). But we're getting through it. She loves it. We read a chapter at night with all the lights off (I wear a headlamp) so she can "imagine it all" and then talk about what happened in the chapter after. We're reading a bunch of the My First Little House On the Prairie books. She wants a lot more information. I told her they are also chapter books and she's begging for them. I think I'm going to go the audio book route for the first one, my friend said they were good. And audio books are one of the kinds of books you get extra points for trying for our library's summer reading program, which we're participating in for the first time. We went after dance this evening. You're supposed to keep track of hours read/read to. By lights out we were up to an hour and 22 minutes. Yes we read A LOT.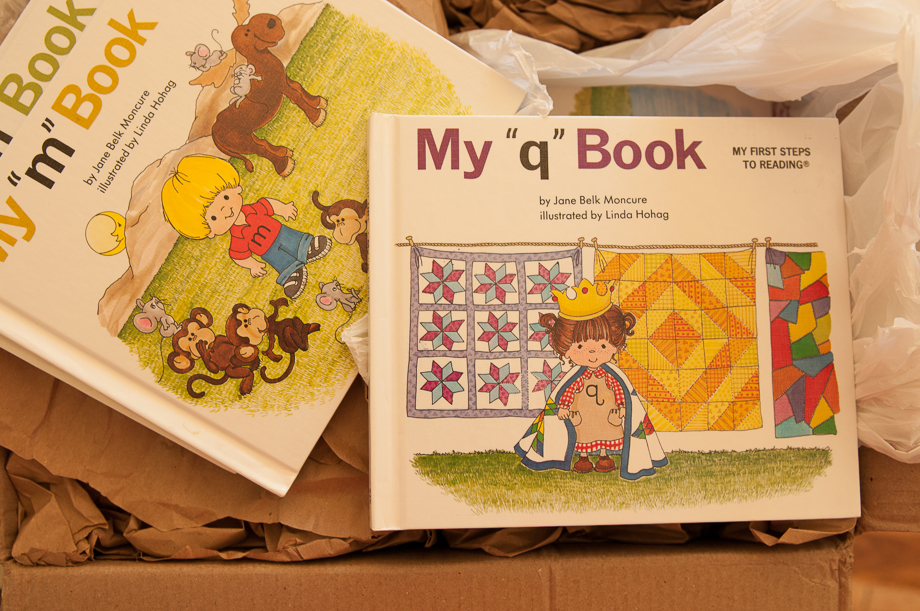 So I don't feel bad about purchases like these. The full set, found on a Yahoo homeschooling swap board. We check them out weekly from the library (a few at a time) and Tuesday was freaking out over having the set. Bj is still getting used to phonetic pronunciations of letters (me too really). "Papa how do you say this letter O?" "O" (no, it's ah, like the o in octopus). Some of the various sounds we worked on today:
/p/ "Tuesday I know two colors that start with this sound." She sounded out all her colors before she came across pink and purple
/m/ "what sound does this letter make?" "Mama!"
/qu/ trying to get her to hear the difference between this and /k/c/
/oo/ book, we made little spiral bound books and I used our newly arrived blends sandpaper letters to lay out /b/oo/k/s for her to copy.
/or/ and of course horse. All the sudden horses!
/h/ she showed me she could do her /h/ vs. /m/ sort perfectly so I promised a new sound bin… oops I'm just remembering that now and I want to go to bed. Maybe she'll forget (not likely)
Requests for this week a /v/ bin and /w/ bin, ideas of what to put in those? Wonder if I have a walrus in my miniature collection. I don't quite have everything entered into Evernote yet (wanted to make it searchable).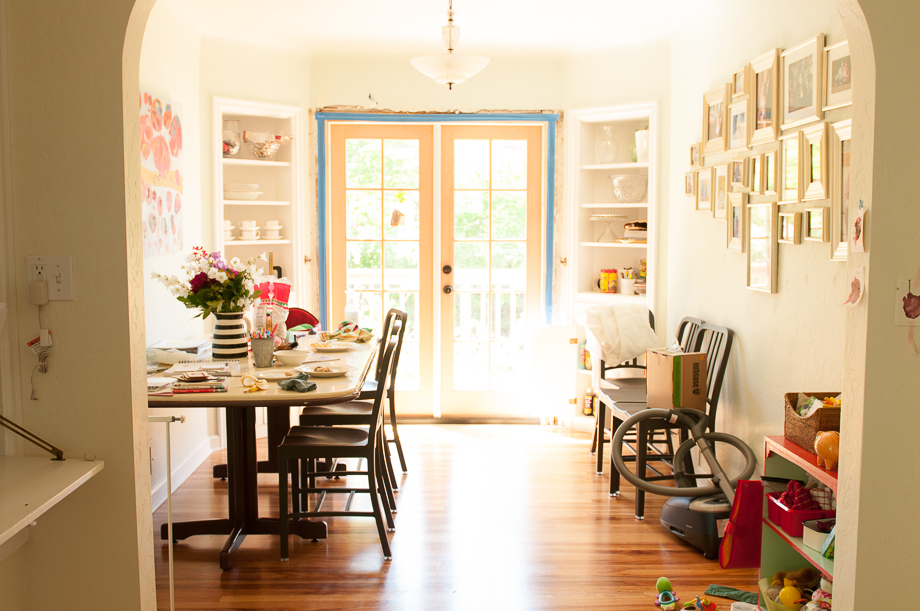 I finally got my french doors. It turned into a whole debacle and I don't even want to get into it all. Just know that I found a wasp in my bathroom. I'd like these cracks filled STAT. STAT means now yesterday. We also got a new front door (that's what happens when you go to a door store and see the perfect display door already finished on sale). The install of that broke our doorbell, which took days (and lots of holes and mayhem) to fix. We still love it, I'll have to show you. Looking at this photo I want to clear off the serving pieces and china and put school stuff in there too – a botany center maybe?!? Hopefully Bj just looks at the pictures on this blog, I guess we'll find out…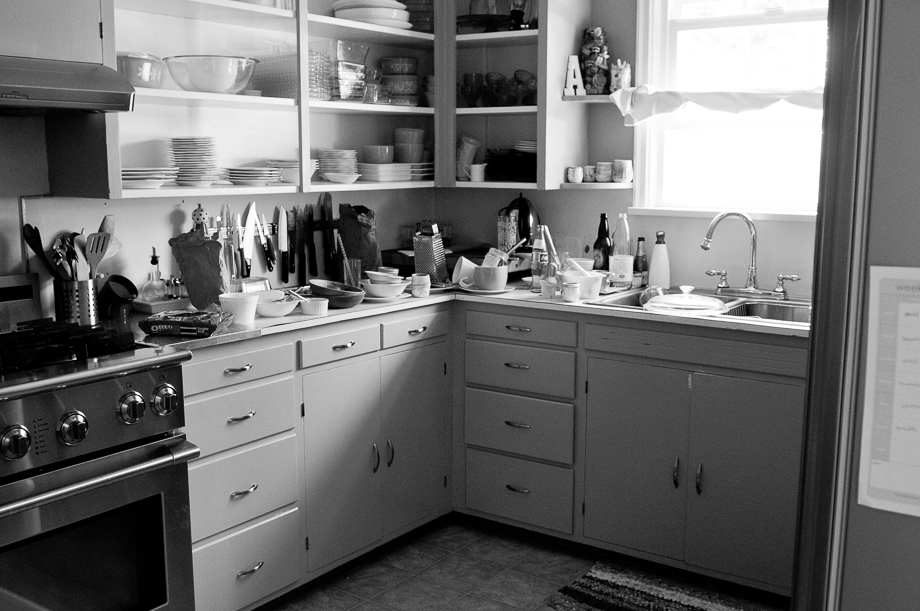 Too bad the cleaners only clean and don't also tidy up… and cook (Did you know double stuffed Oreos have no dairy? Unfortunately it's true.).
There, that was 15 minutes around my house with my camera… and all day on and off to publish it!