Ah sweet summer days. They are long, but still it seems I do not have enough time in them! (<- apparently, I started drafting this post in June!). We did check some things off our to do list.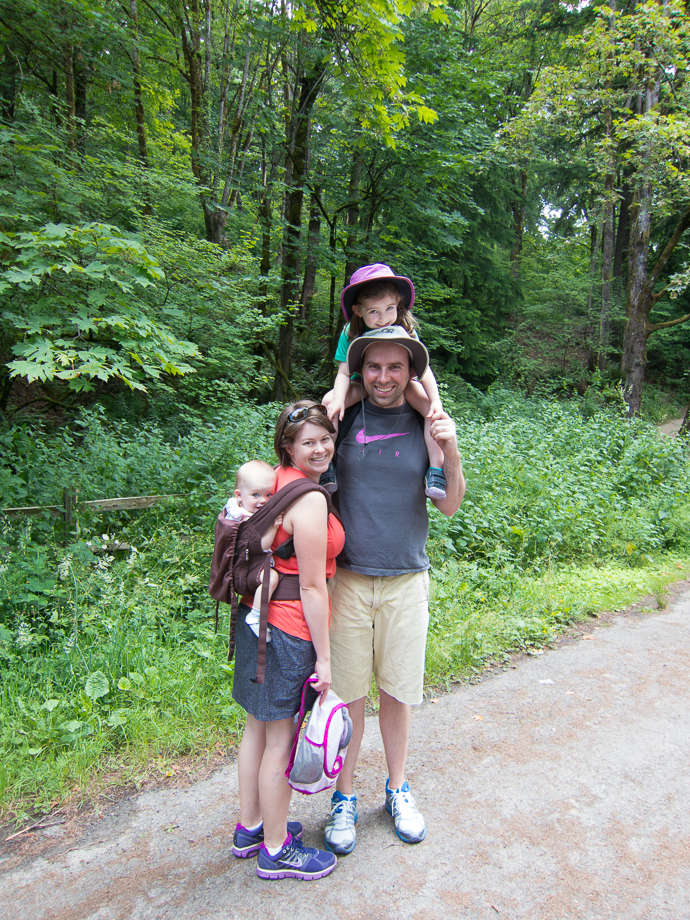 Finally hiked in Forest Park, we LOVED it. I can not believe this is in the city, crazy! It's beautiful!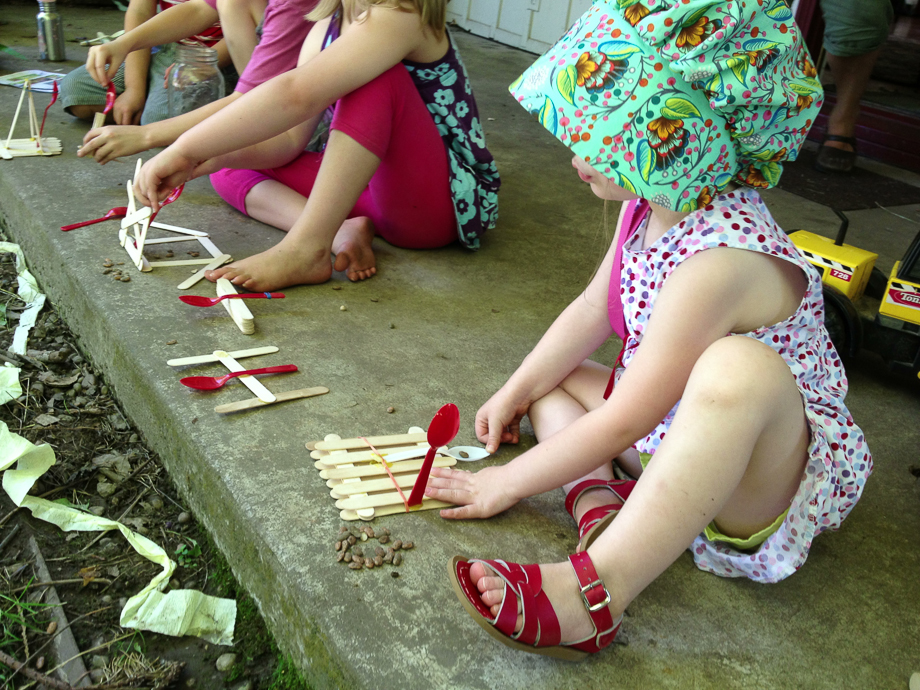 Tuesday requested a bonnet and I was happy to oblige of course. I used this vintage pattern (I also made the dress, but did short sleeves, I need to get some good pictures of it before she grows more, she seems to shoot up every day!). This phone snap was from a homeschool science association meeting. The founder is seven. Man I love our little homeschool community.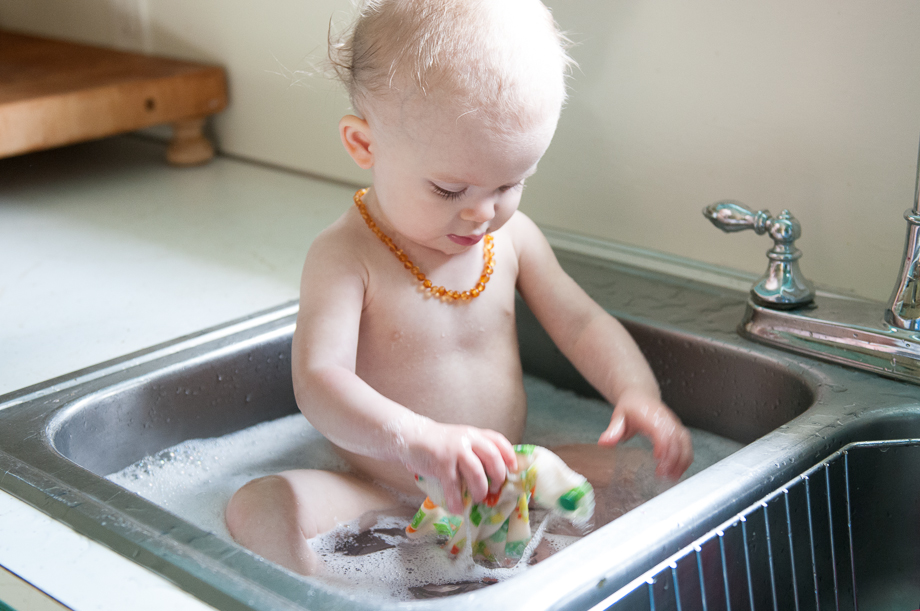 Lots of getting dirty and getting clean in the sink. How hard is it to clean under baby finger nails, my goodness!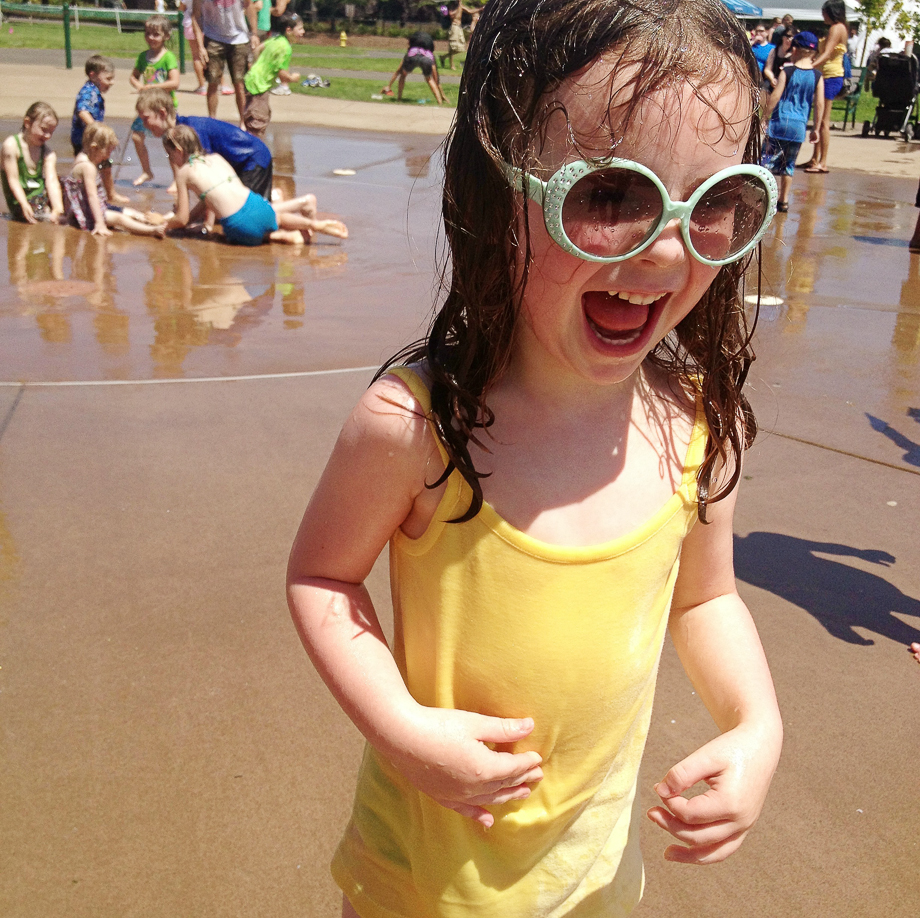 Tuesday overcame her fear of fountains! She is still a bit of a timid thing, but will get wet now. As you can see this brings her much joy.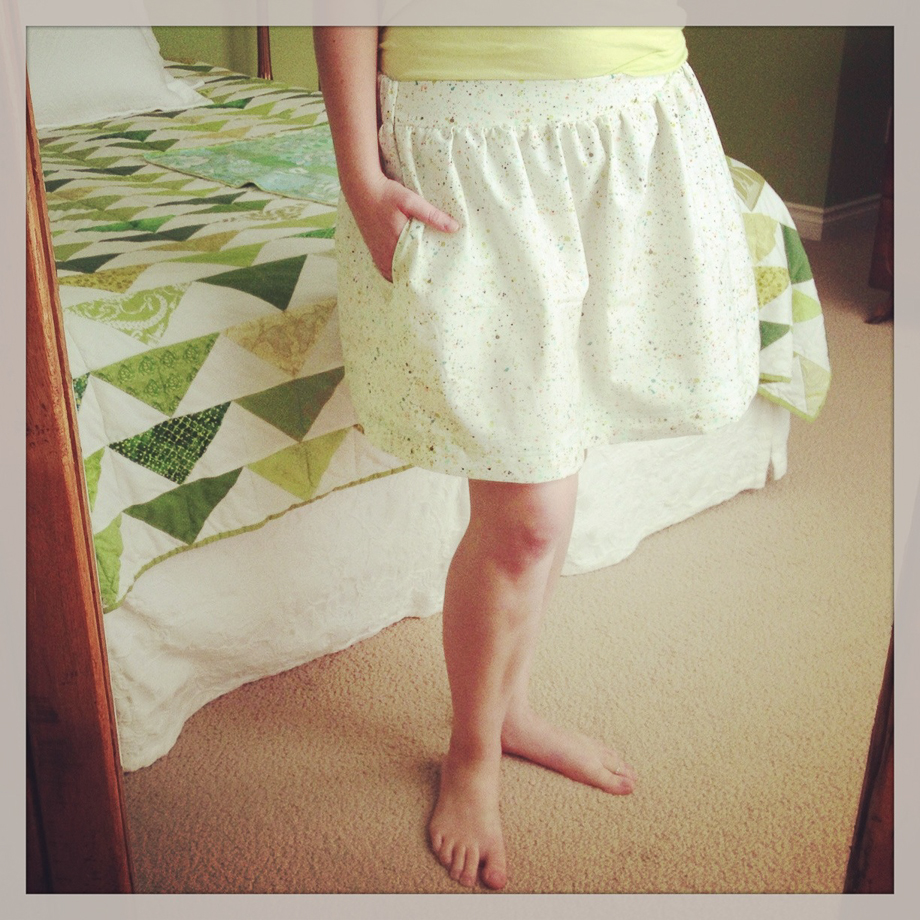 I developed a pattern formula for a flat fronted skirt with in seam pockets. Start to finish in under an hour… Need to do a tutorial on this if there is interest.  This had been on the to do list for ever and I'm so glad I took some time to sew for myself! I wore this and the other one I made all summer!!
So there's some random stuff from June…. let's see how long it takes me to get to July and August!