Tuesday loves to talk about when her birthday is. Anyone else have a child like this? I'm betting so. "When I'm five mama…" I told her she had to wait until winter, and she asked if that was after summer. No, I said, fall is first. How frustrating this was for her to understand! I had been thinking of doing some kind of chart for her after coming across a vintage illustration. When I said I would participate in the 100 days of Tombow I thought of this idea initially, but I thought it too boring. Maybe it wouldn't show off the products enough. But I really love the end results, love the simplicity, so I thought I would share it too.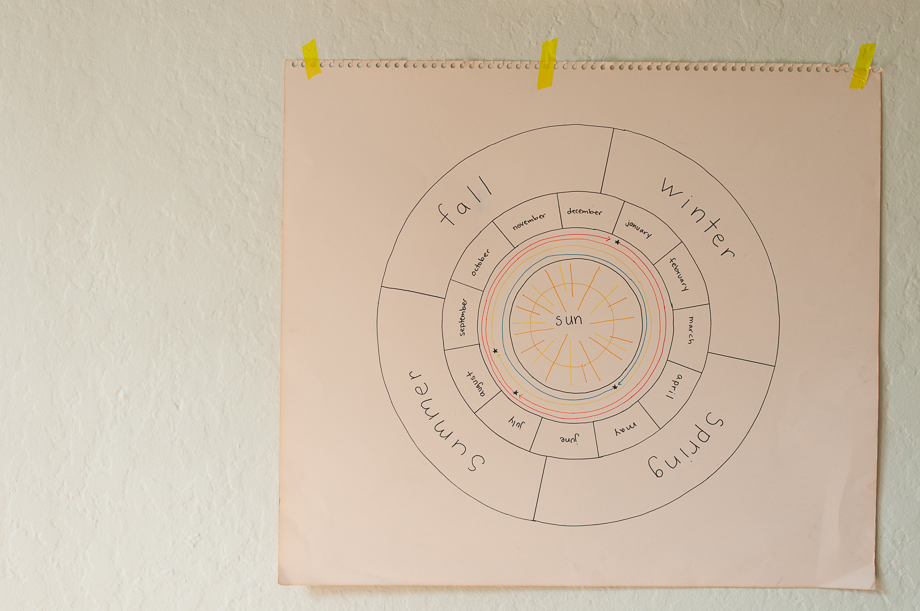 The basic idea is to show our seasons in relationship to our trips around the sun. Within those seasons I've divided the next ring into months, and inside of that the ring is representative of our birthdays. So I am showing her how we all started at different times of the year.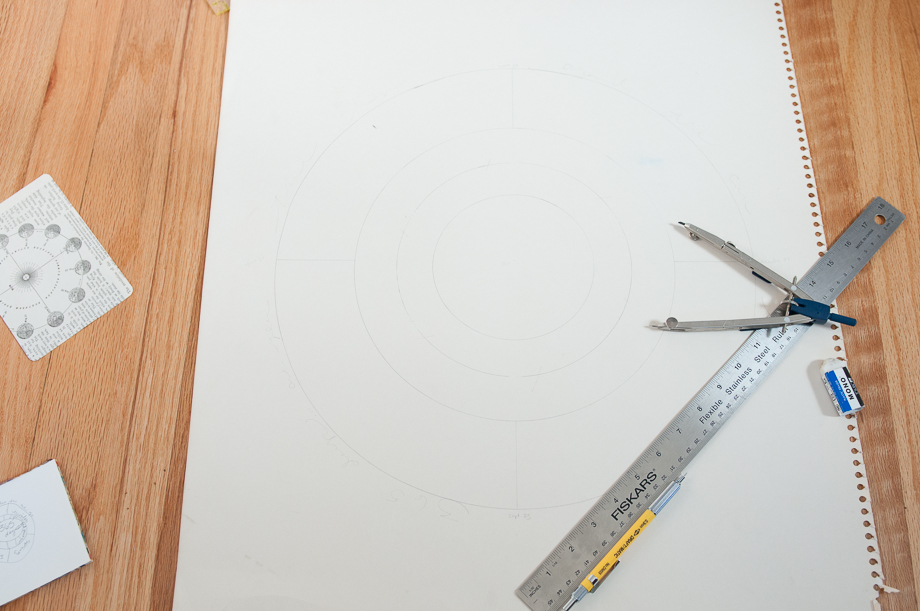 Here you can see the vintage illustration where I got the idea from. I was able to equally divide the circle into 12 sections using this method. You can also see one of my favorite Tombow products, their MONO eraser. I read that they now have a more environmentally friendly plastic eraser and you can be sure I'll be trying that when I'm through my current stash (if you're thinking, so what an eraser you need to try these, they are so soft and work fabulously).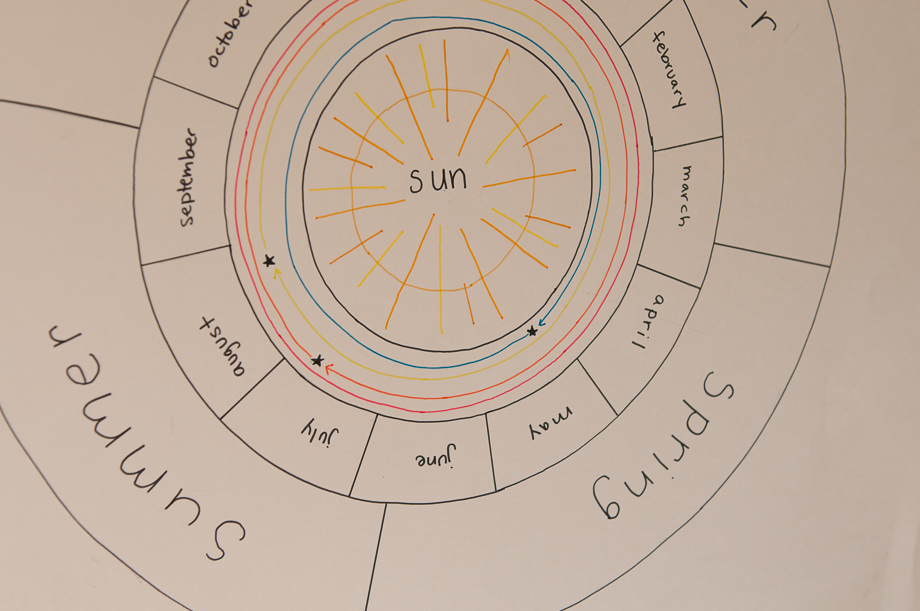 All of the marker work here was done with the dual brush pens. See how wonderfully you can write with the thin tip side? I swear I'll stop gushing about them, but if you look at this set you can see that they are stored straight up and down. I don't know exactly how they do it but both tips share one reservoir  so the colors are an exact match and the ink never pools in one tip or the other no mater how you store them.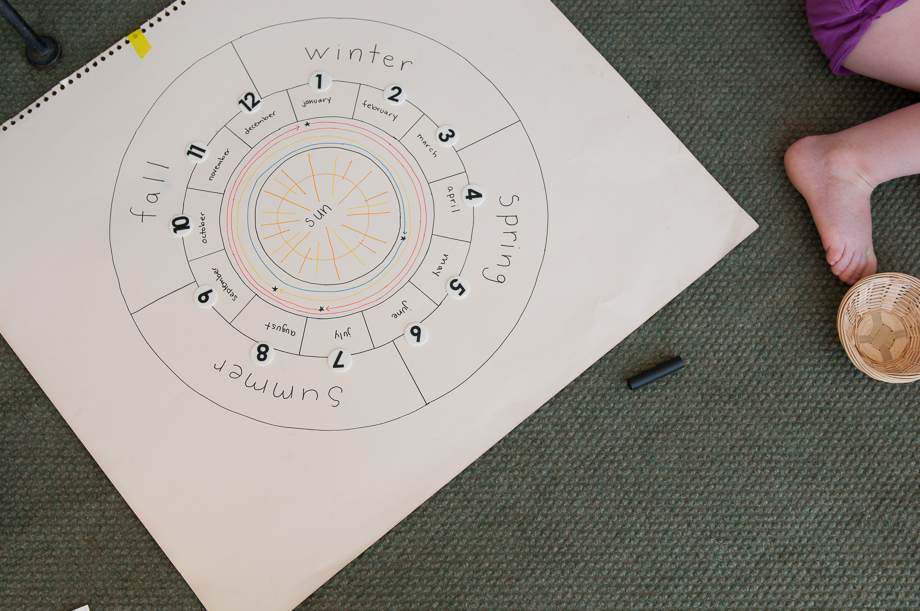 To show her how the months correlate to the dates we use I made these tokens up with old game pieces (another post for another day, but I have been buying games and using them for their parts). I think it would be even more fun to make little cards with various seasonal things on them for her to place around the map (snowmen, Christmas tree, buds on trees, fall leaves, etc.).
So there you have it, mapping the seasons. How have you taught your little ones about seasons and time? I'd love to hear. And thanks again to Tombow for having me participate in their 100 days of Tombow program!
Supplies Used