This summer I needed some seriously easy knitting. No pattern, no fuss. But I wanted it to be interesting. Enter the copycat blanket. I made one of these for Tuesday way way back, here is the Ravelry link. I call it the copycat blanket because I got the idea for it from another blanket I saw (details on the Ravlery page). I did it just as she said for the first one, starting with a few stitches and increasing at marked places. For this second one I wanted a cleaner middle so I used a special kind of cast on made for starting in the middle of things.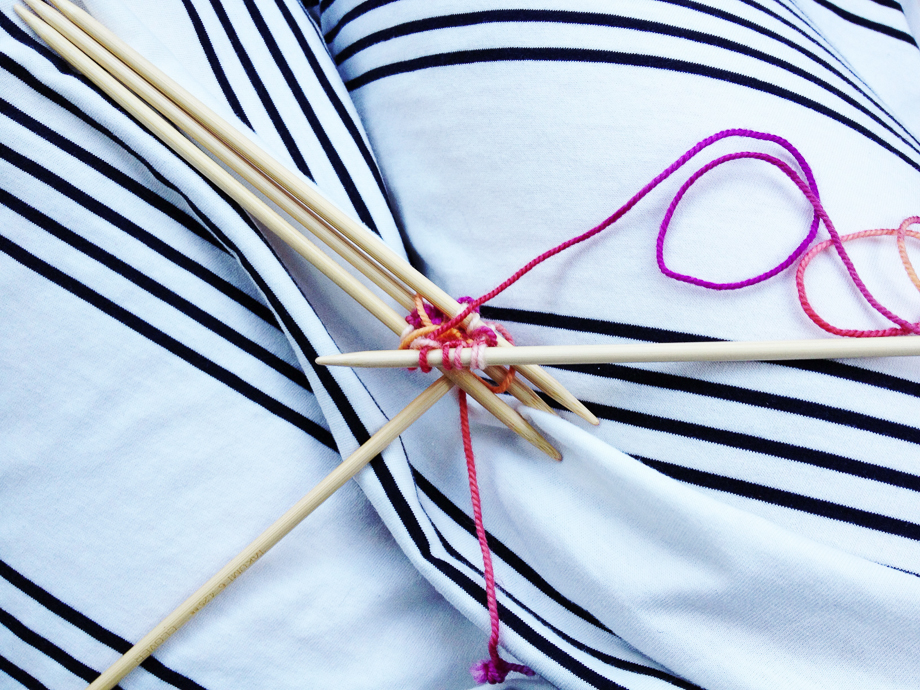 Oh man this was a tricky start. But I'm so happy with how it worked out.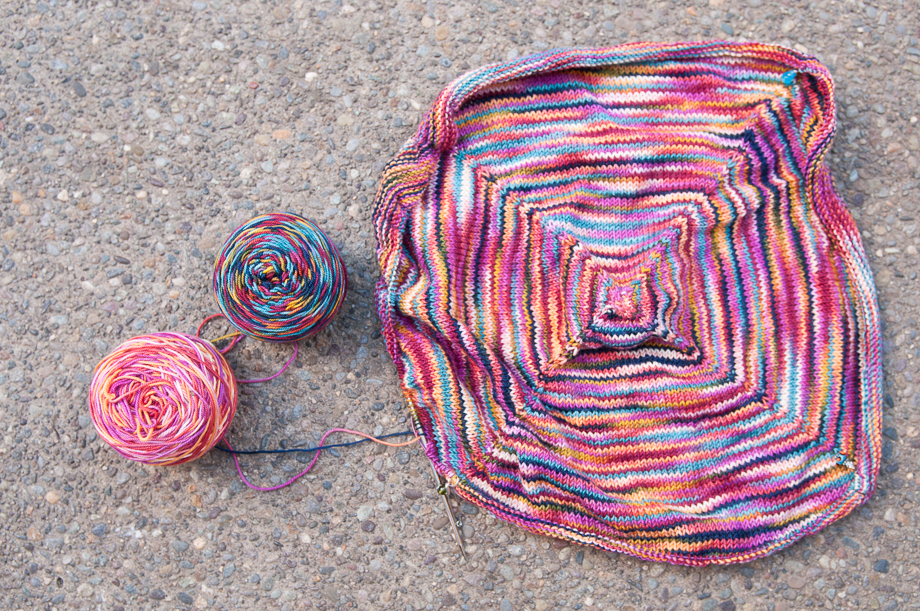 It isn't done yet, but it's so easy I wanted to share in case you need a project like this. I am using two skeins of Socks that Rock in medium weight. I alternate the colors every other row. I also increase on either side of four stitch markers, evenly spaced, every other row. That's it! And I think this project just gets better and better as it gets cooler and cooler.
Have you cast on anything this fall?