Last year Tuesday had a car themed party. And she told me then what the next few parties were going to be, she had it all planned out. I did not expect her to remember or still want the train themed party that was next in the line up twelve months ago because it has not been all about trains any more. In fact I put the whole big pile of Thomas books away in storage. But she was like, duh, yes, I said a train party. So train party it was!


Hilariously she talked Bj into growing a mustache. He only had five days, but it was still quite noticeable. I guess some guy on the Thomas show has a mustache and she wanted Bj to be that guy. She actually talked quite a few people into doing things for her I'm realizing.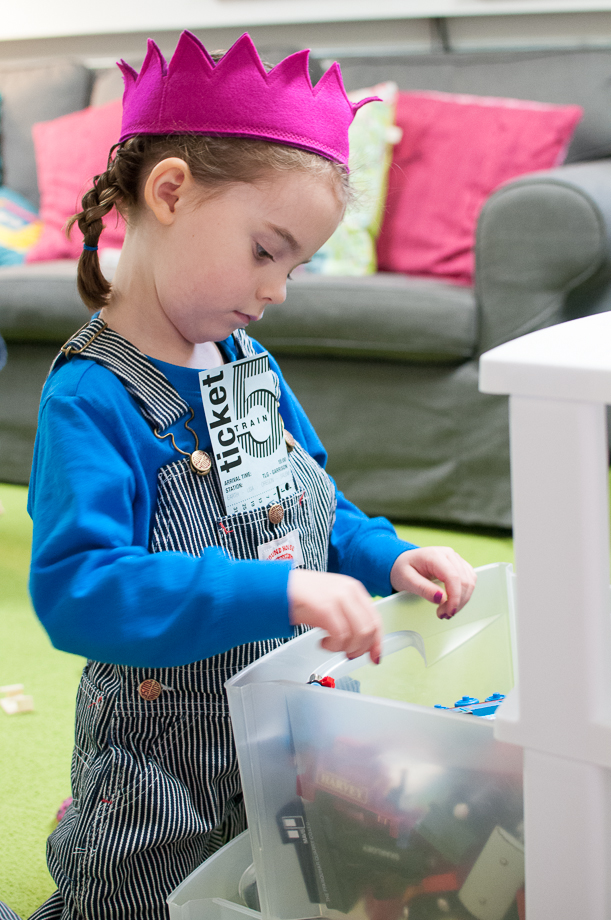 This is the only picture of the ticket I have, she had aunt Sciarrino design it to be punched. It's awesome.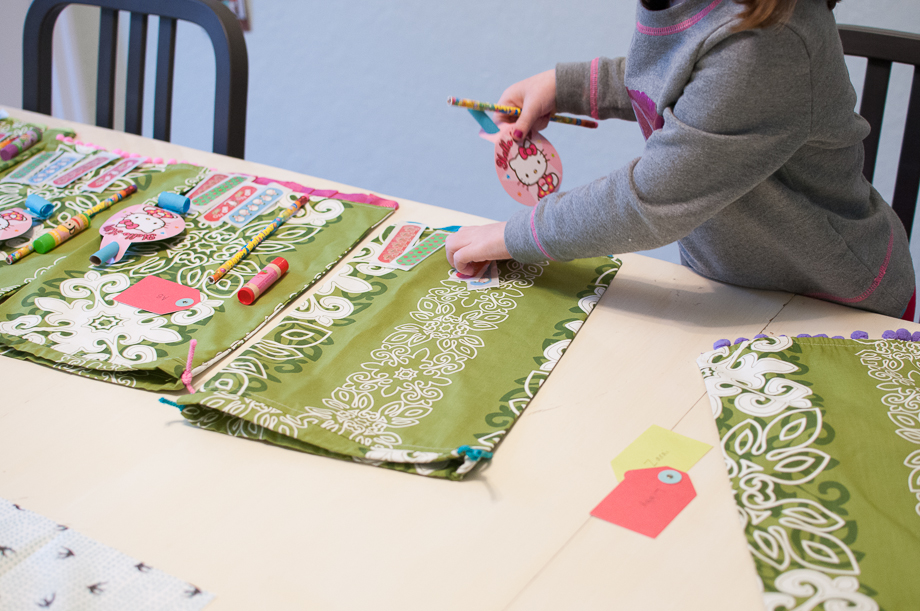 She had my mom make these gift bags for her friends. She wanted them to be "green bags with fun ribbons". Each one is different. She filled them with a hello kitty thing (what are these called?), lip gloss, a pencil, four Christmas bandaids, and a blank "Happy Holiday Carols" book that she made each of them: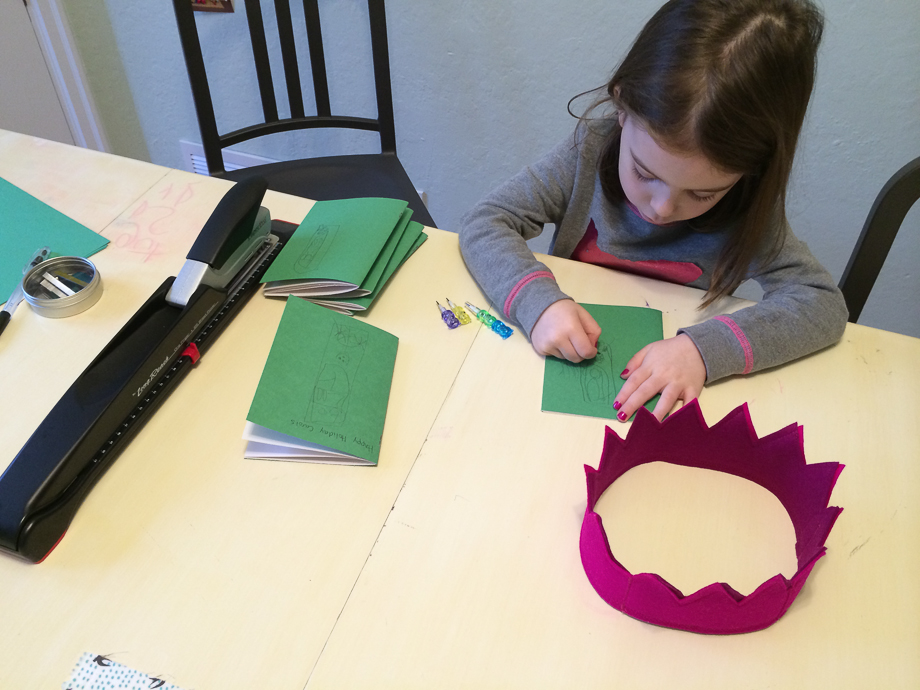 She was certain her friends would want these. I love the way young minds work in this way, "Surely if I am interested in it/like it, everyone else will too!"


The kids came in and sat at a table and colored while we waited for everyone (I covered it with the awesome roll of paper from Amazon that I am still loving for everything). I am doing the rule, your age plus one for how many guests my kids can invite to their parties. It's working great. Tuesday invited one boy, "Lachlan I'm inviting you because you're so good at train set ups." It's true, he really is.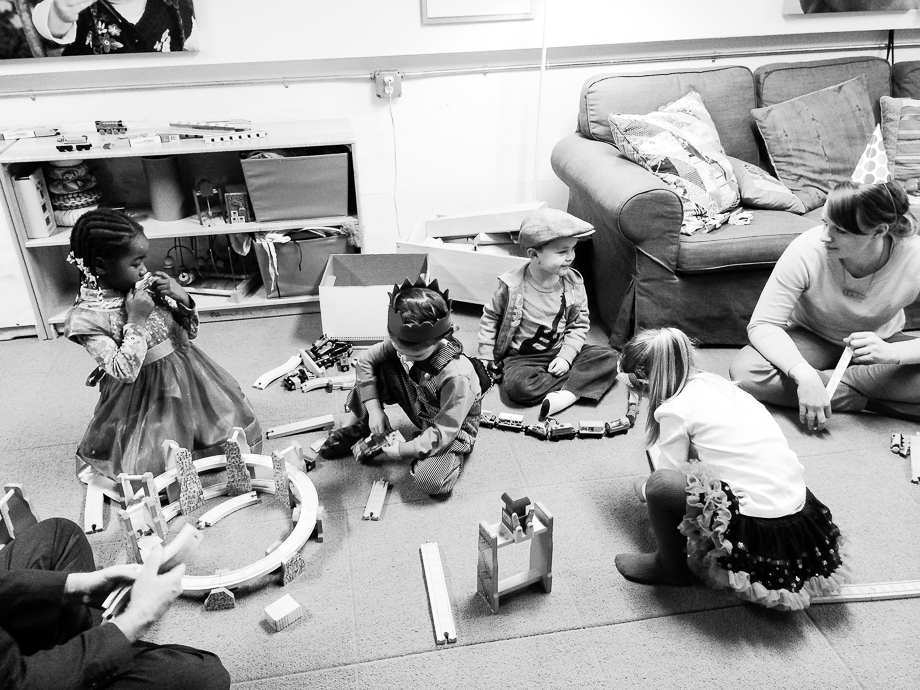 We got out ALL the pieces. People I went a little nuts and got a TON of track and trains when Tuesday was three (mostly big lots on eBay). I had a spreadsheet and everything. I don't know why I thought she would love trains FOREVER, but I really wish I wouldn't have gone so crazy. It was fun for this party though.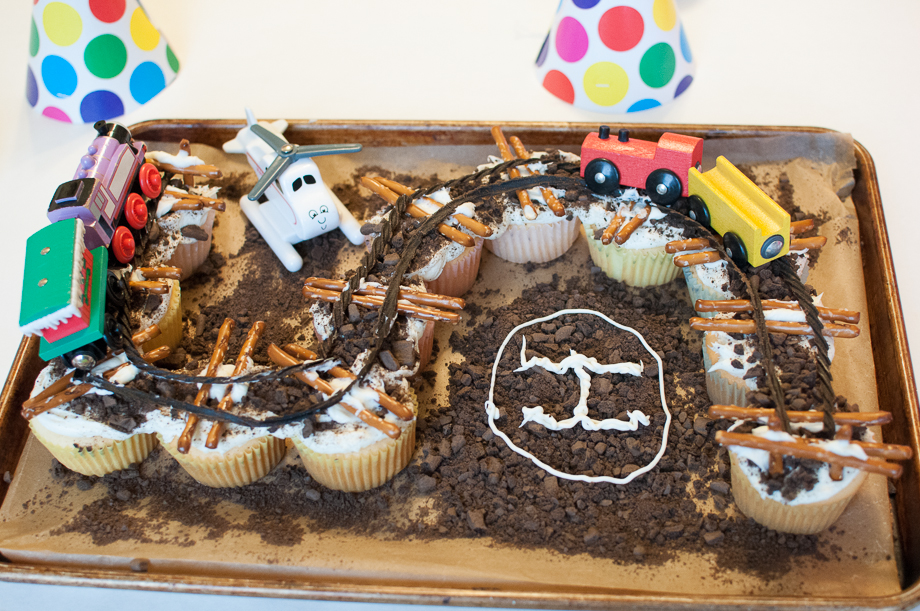 Lachlan was born two days before Tuesday so we went to his party earlier in the week. He had a cupcake cake thing in the shape of a race track with cars on it and I was like, "dude we're copying that." Tuesday requested it be in the shape of a five.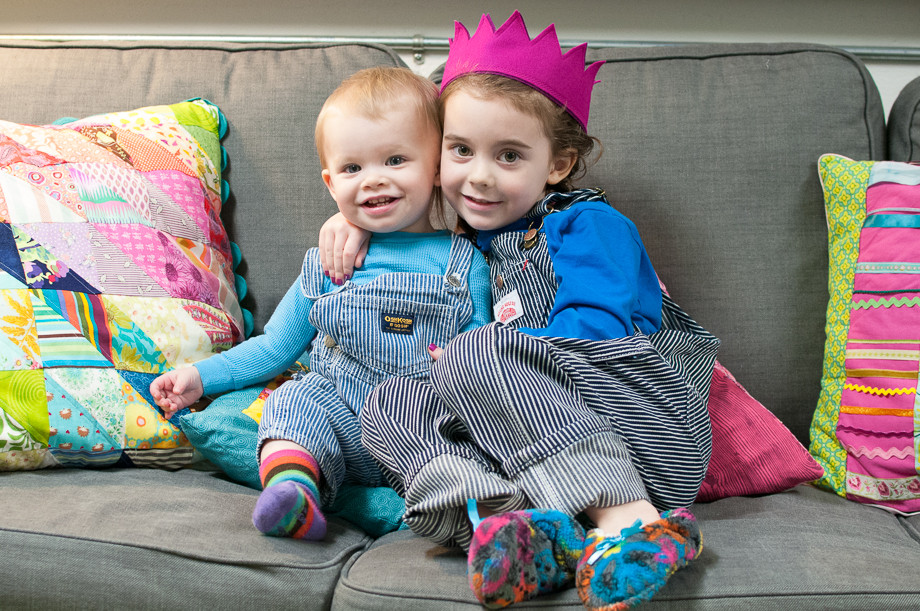 I managed to score the overalls for Bennie at the last minute (Goodwill $2.99), Tuesday's we got at a train museum last summer, and mine were a gift. I borrowed the hat from a friend.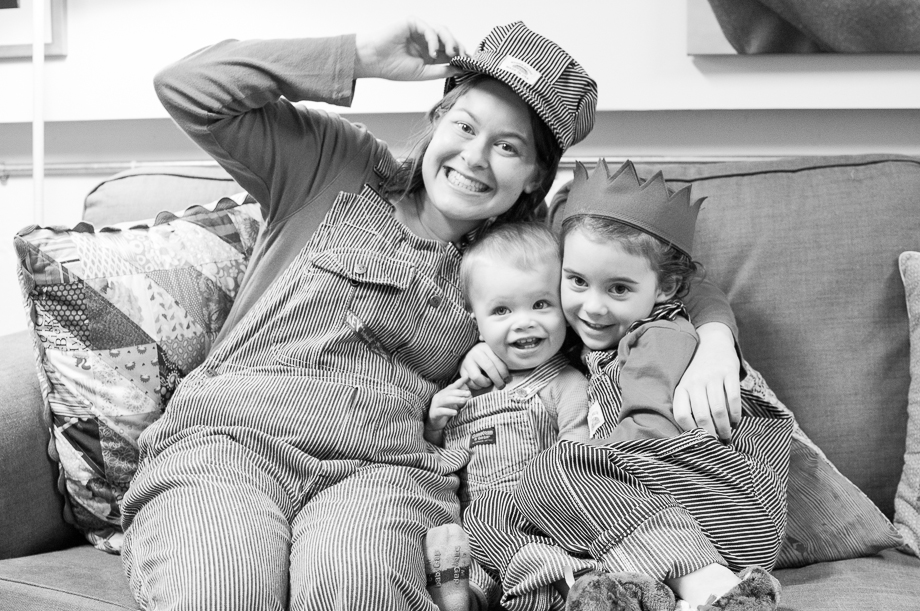 My sweet girl. She knows what she wants and how to get everyone to help her with her projects. We'll see if she sticks to the schedule. If so we'll have a bike themed party next year.