I am loving the 100happydays project! I decided to do a photo to represent a happy moment for Bennie, Tuesday and I.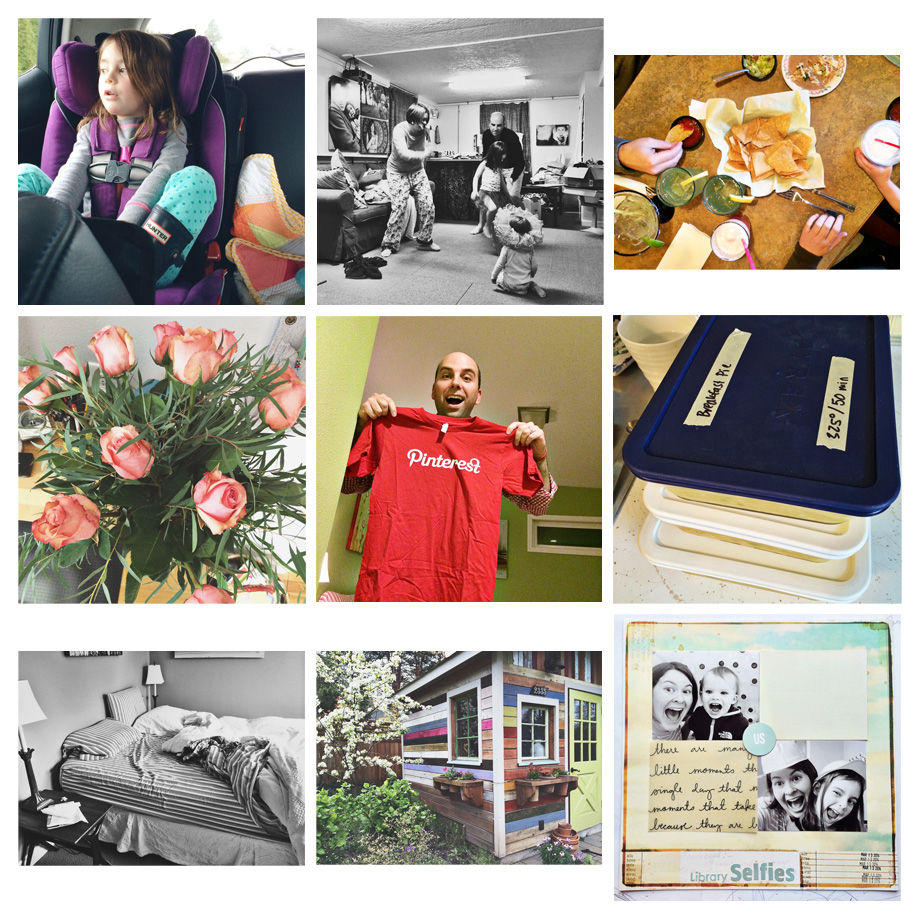 My happy moments: 1.Tuesday singing in the car 2. family dance party 3. Mexican food 4. roses for our anniversary 5. Bj brought me home a Pinterest shirt 6. Breakfast pies in the freezer (and eggs from a friend!) 7. site of a three hour nap (trying to recover from a bad cold) 8. spring is here! 9. squeezing in a tiny bit of scraping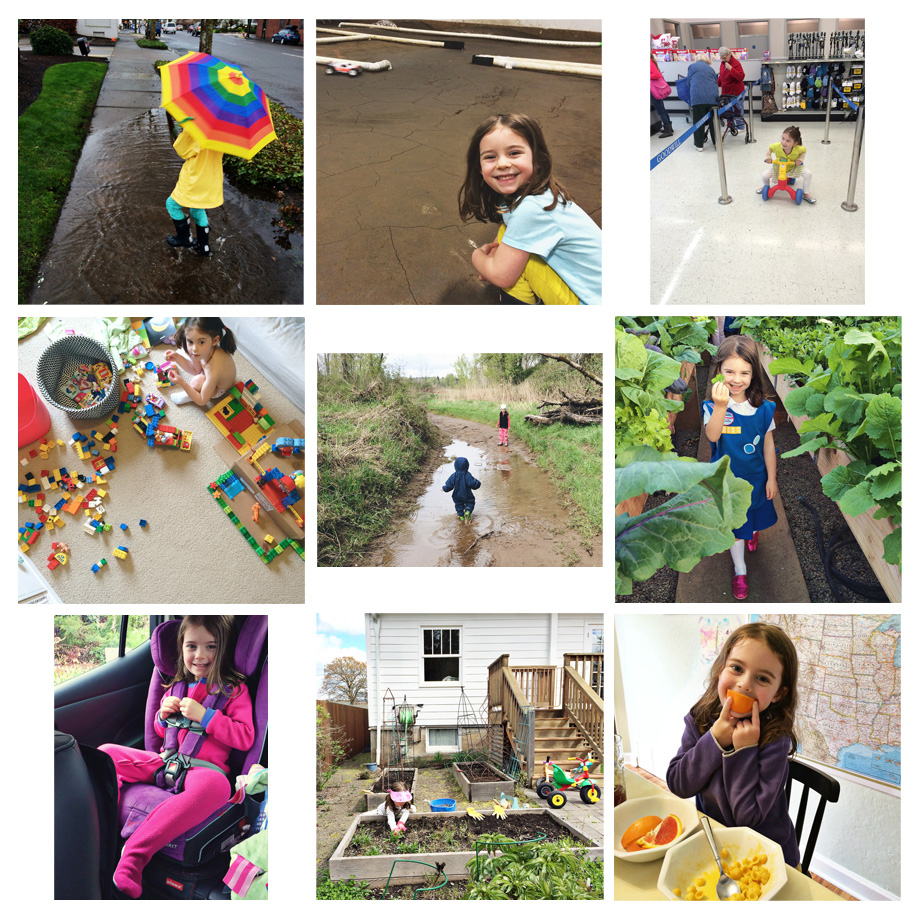 Tuesday's happy moments: 1. splashing in rain puddles 2. at the RC track with papa 3. checking out at Goodwill 4. legos 5. Forest School 6. Our daisy meetings are at a sustainable community and this night we toured the greenhouse 7. Pjs in the car on the way to grandma and grandpa's house 8. getting the garden beds cleaned out 9. request for lunch, granted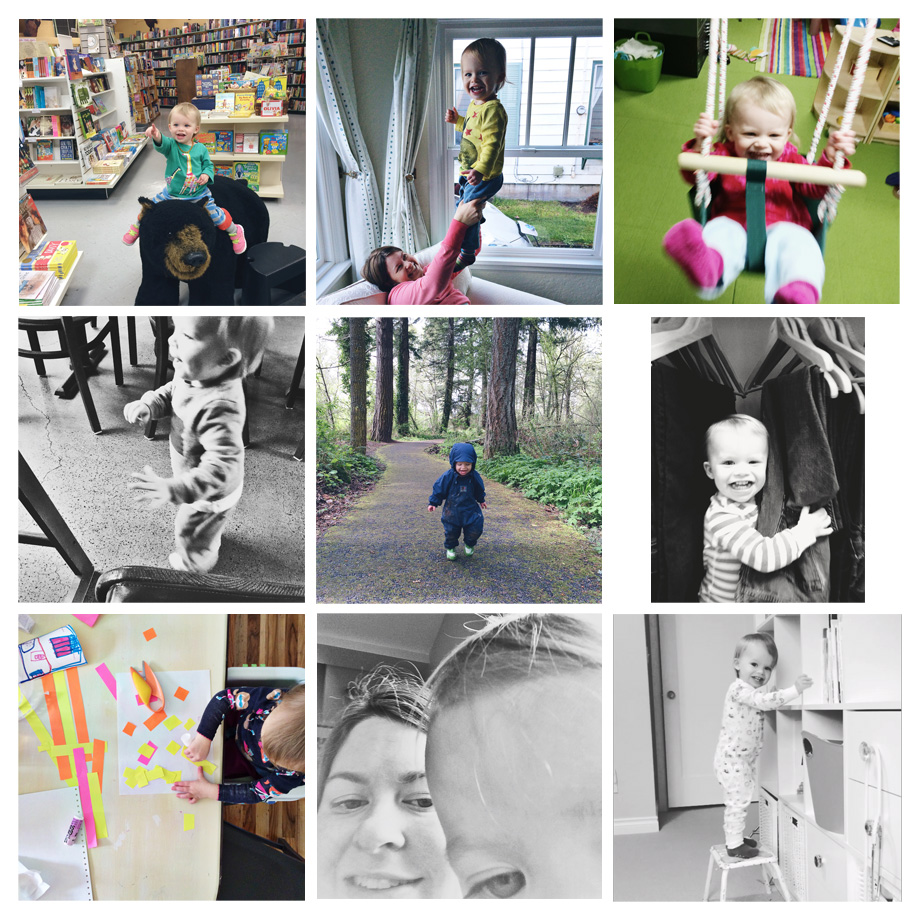 Bennie's happy moments: 1. riding the bear at the book store 2. toddler antics 3. always happy swinging 4. dancing in the aisles at the pizza place 5. walking through the forest 6. peek-a-boo 7. first cutting and gluing, she loved it 8. selfies! 9. bedtime dancing
This project was super easy some days (every thing is great! no one is breaking down!) and hard others (vomit! coughing! screaming!). I thought it was so good to focus on the happy moments and Tuesday is a big fan too. Here's to happiness!!