I think the best thing about working like crazy out in the yard is when I get to enjoy it with friends! When I was in high school my best friend Carmen went to Japan for a year on an exchange, I was heartbroken! While she was gone a super sweet girl came to live with her parents. And this last week she came back to visit, so Carmen came to visit too – as her and Tomoko had never actually met!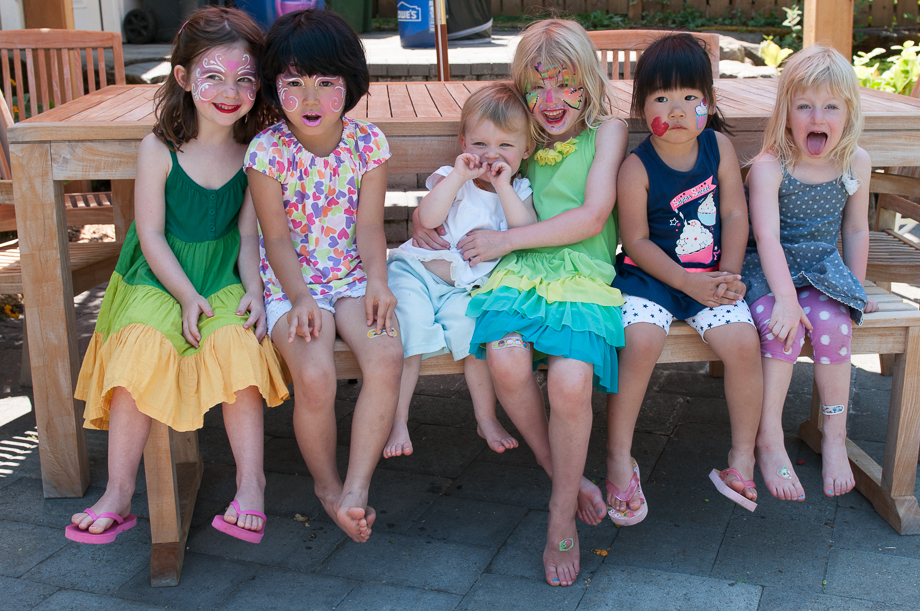 Look at all our cute girls! The big girls are all with in six months of each other, and the little ones all within a year of each other. Such sweetness.
Last night I had an all girl party of a different sort. My friend Tracy is a Discovery Toys consultant and since I've wanted to have a Discovery Toys party since I was a kid (really!) I asked to host her first party!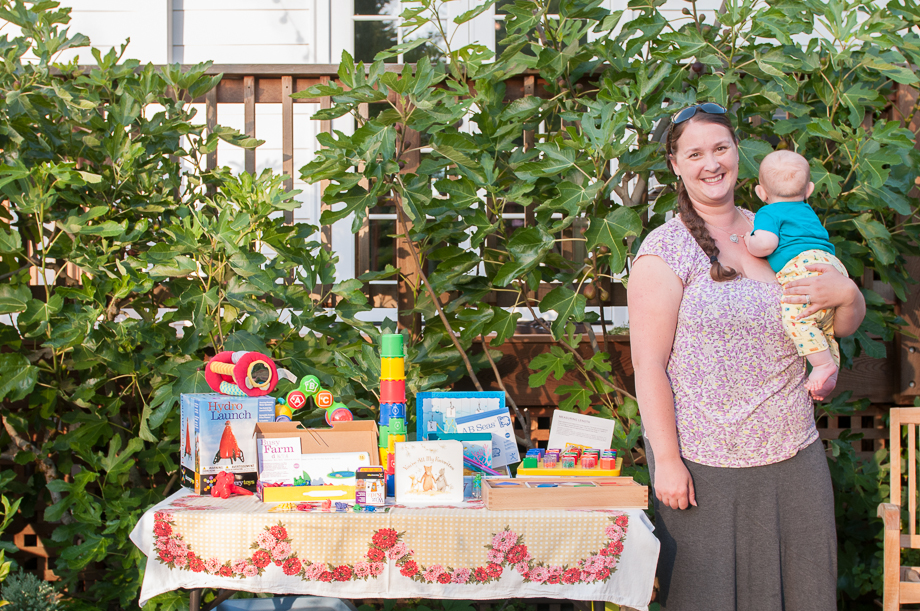 It was awesome! I made my easy bean salad, cut up some veggies, got some fun vintage type sodas and we sat and ate and chit chatted and looked at toys for a few hours. With a few cute little babies.
Here is a link to my party in case you are interested in any toys. I love these things so much. When I was younger my mom had a Discovery Toys party and got a few things for us. She got us something they don't sell any more, a Think it Through. Did any one else play with one of these? It's a self correcting puzzle of sorts. There is something similar and I already have it for Tuesday, the It's a Match. I picked up the level three set at my party. I love that she can play with this thing for hours by herself, and check herself to see if she is correct. It is fabulous for the car.
They have a bunch of other fun stuff, for older and younger kids, and family games, so fun! Tracy doesn't know I'm doing this, but if you're in my area and want to have a party she is really good and it was so fun. I've never done a "party" for anything else (candles, kitchen stuff, etc.), even though I worked for a (now defunct) consultant scrapbooking company out of college. I was the warehouse manager and purchaser so I didn't actually do parties. This was super laid back, gabbing about kids and looking at toys. The only problem was that Tuesday was pretty jealous!