I found a picture of this quilt through a quilting newsletter and shared it with my friend Carmen. When she exclaimed over how much she liked it I knew I had to make her one. She had the idea of changing out some of the solids for prints, which I liked. So I bought the pre-cut set and switched out a few of the triangles for prints.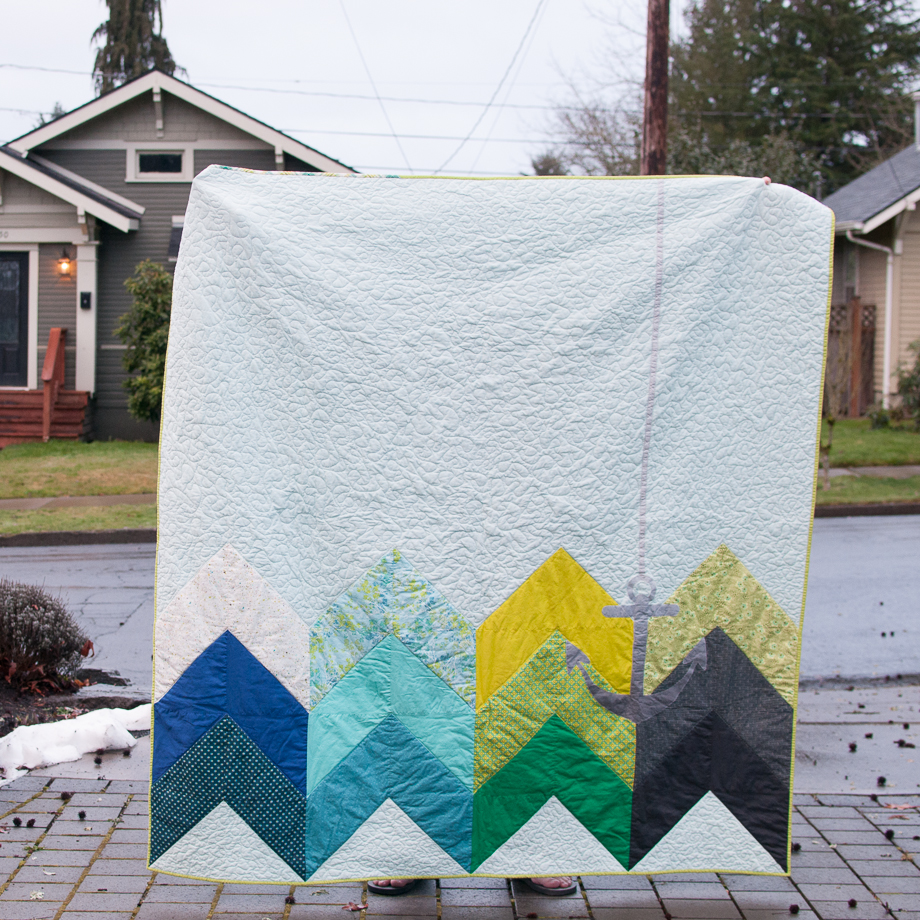 The pictures are not the best, it was snowy as you can see! But I wanted to get it in the mail, so I just had Bj hold it up in the cloudy weather (obviously I finished this a while ago, but am just now getting around to blogging it).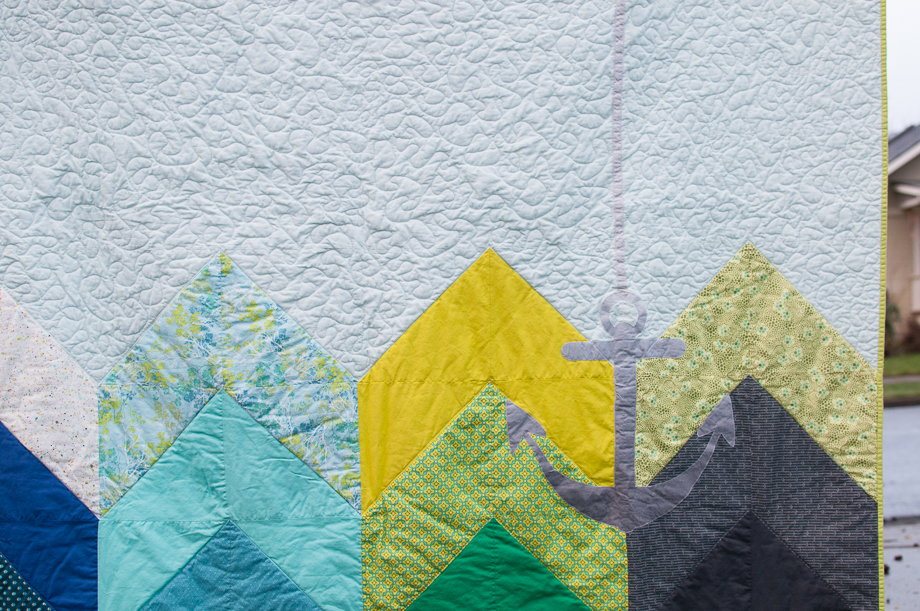 My mother in law had the idea to use this sweet ombre fabric for the anchor.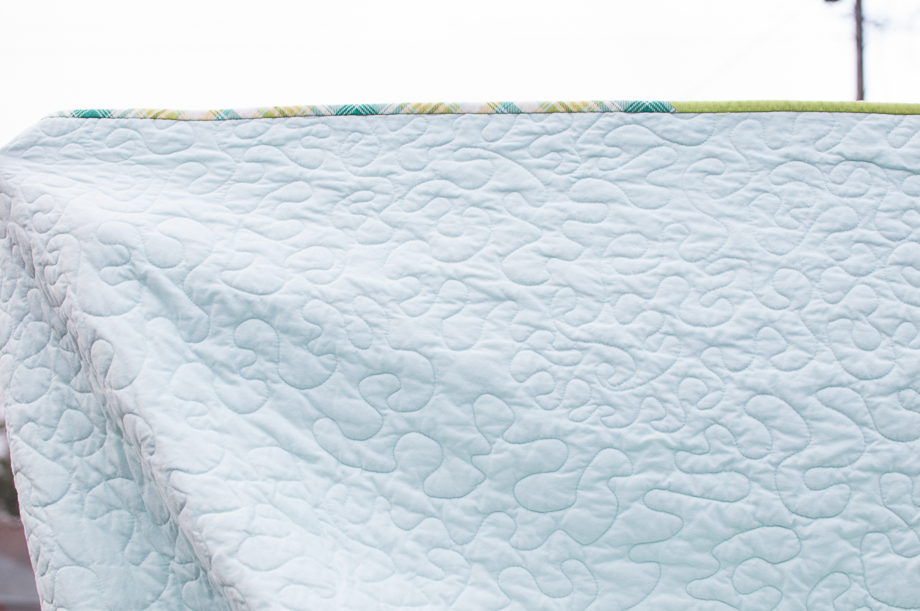 It's been a while since I did all over quilting on my home machine, so I was a little rusty. But I really like how it looks. I used a green binding, with this little bit of plaid thrown in.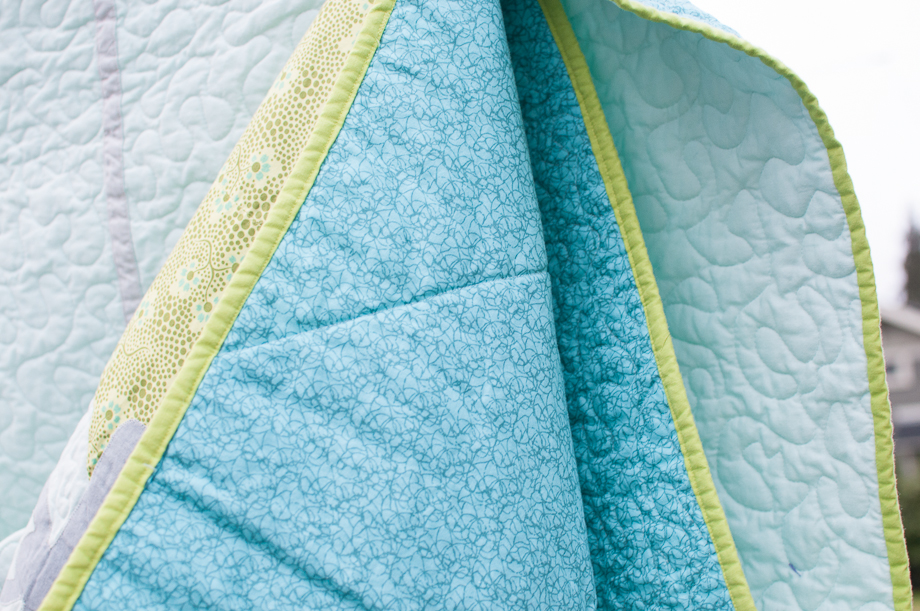 The back is all this material (sorry I don't remember what it is).
All in all a fun easy quilt, that I was happy to gift to my friend. I have a goal of finishing up more quilts and randomly gifting them. Maybe with this hot weather I should just hid out in my basement and sew!