Phew, I pulled it off, barely! Nothing like starting a few days before Halloween!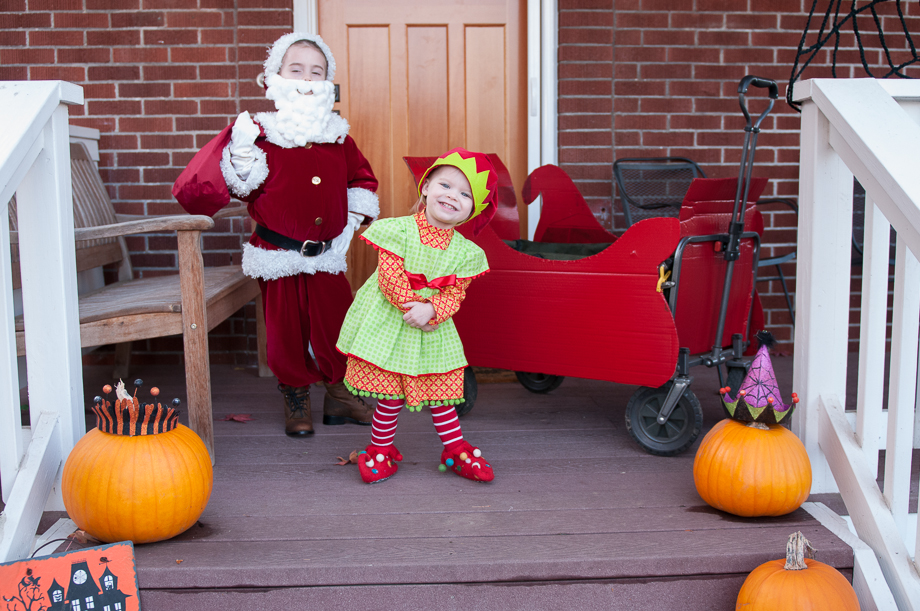 Bj cut cardboard for the sleigh, and we got high gloss red house paint to paint it. We ended up having to zip tie the sides on. It was nice for our little elf to ride in when she got tired/cold.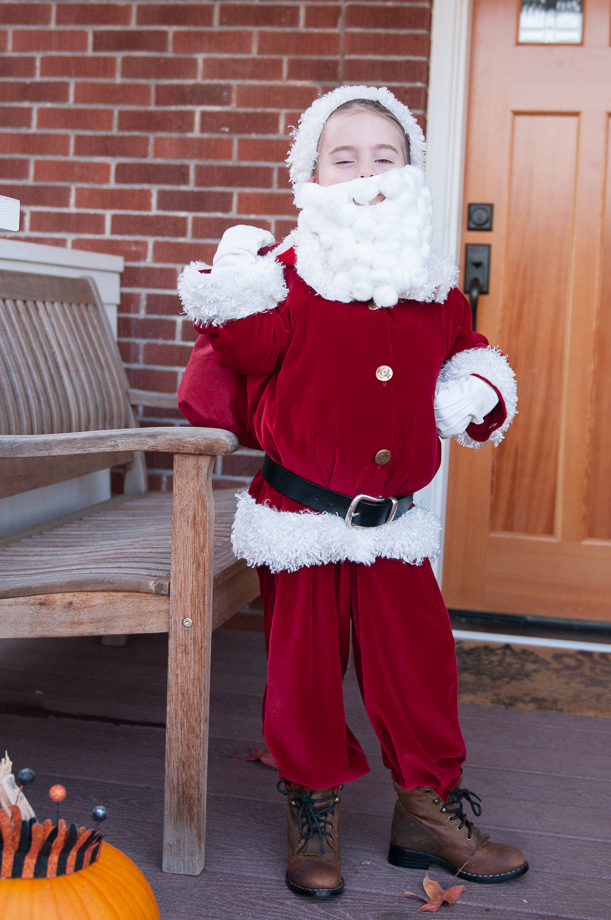 Tuesday decided right after Halloween last year that she wanted to be Santa Clause… I kept thinking she'd change her mind, but nope! I got these beautiful boots a wee bit big because they're great for prairie girl stuff too. I made the outfit by modifying a vintage tracksuit pattern. I also made it a little big with extra fabric hidden in the hems because she is sure she wants to do this next year. And I would prefer to never make velvet pants again! She made the cotton ball beard, but it didn't make it out with us, too hard to say trick or treat!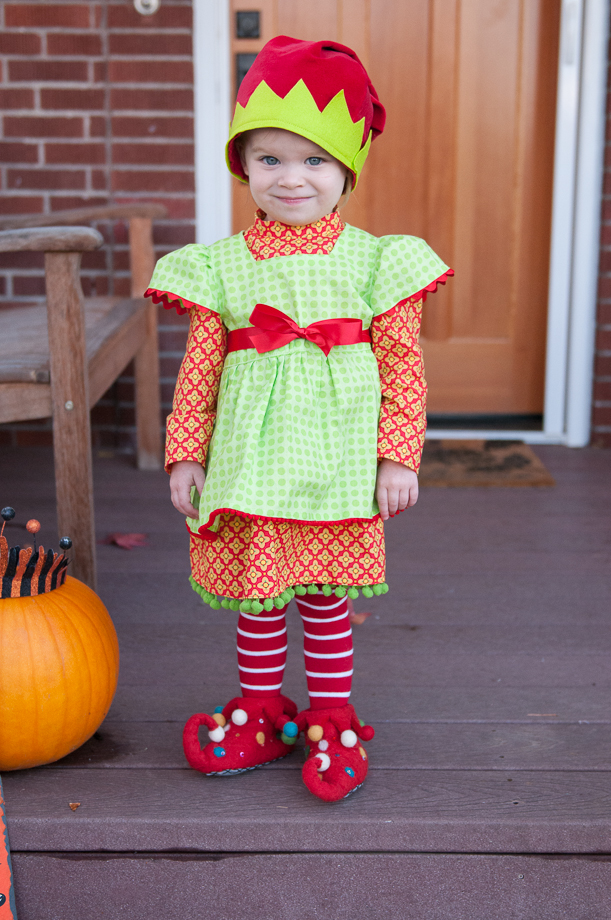 Of course it was easy to convince Bennet that she should be Tuesday's elf. "I'm Elf!" she shouts with glee. Again I slightly modified a vintage pattern here. The only thing I really did was switch the placket on the back of the pinafore from a zipper to buttons, since the dress already had a zipper and I think zipper on zipper is a bit much. Lots of beautiful trim from The Ribbon Jar, of course!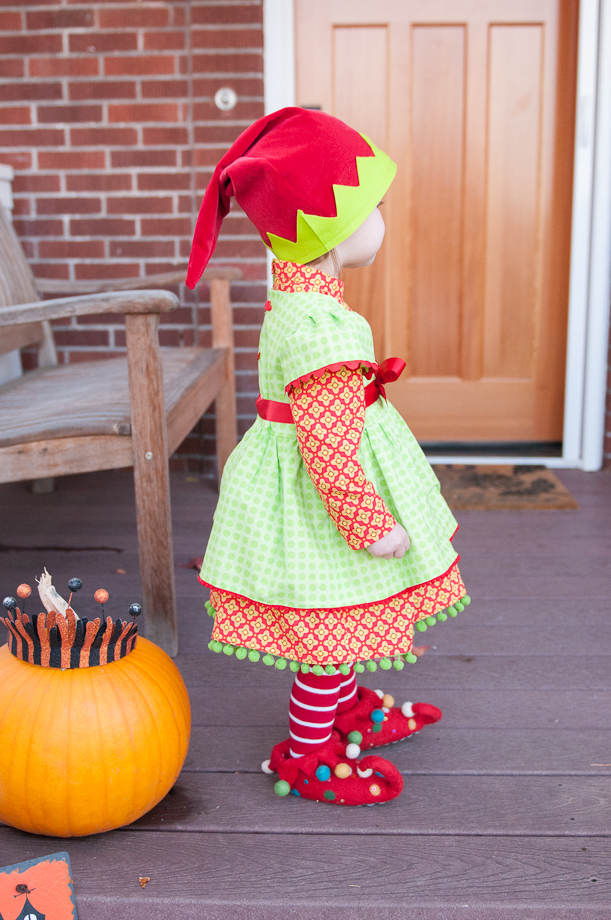 The tights are from Hanna and the booties I found a few years ago at the carousel's gift shop when they had their Christmas merchandise blowout. And she walked in them like a pro! I couldn't believe it!
These were so fun to make, and got great reactions out and about ("Hey, you're here two months early!"). I love that Tuesday chose this. And the funniest thing to me is that we don't do Santa! We never have. I never wanted to lie to Tuesday and so I just avoided it as long as possible. We'd read stories about Santa, but it was like any other made up thing to her (fairies, gnomes, gods & goddesses etc.). She has asked me if we could pretend Santa this year and I said sure! So it's fun that we can enjoy this awesome tradition but with out me feeling like I'm keeping something from them. I am looking for the best all about Santa book right now, with detailed pictures and lots to look at if you have any recommendations, I'd love to hear them!