Bj and I did another no spend month this September. We did this last year, and LOVED it. It was a great way to reset our goals and priorities. Just like last year we gave ourselves $400 to spend on essentials. We came in way under budget and it was even easier than last time. I think my favorite thing about the no spend month is that we are together a lot more. There are less "errands" and more activities at home. We don't really stock up any more than usual for the month, but it's just our style to have a bit of extra food, especially the stuff we put up ourselves. Here is our fridge: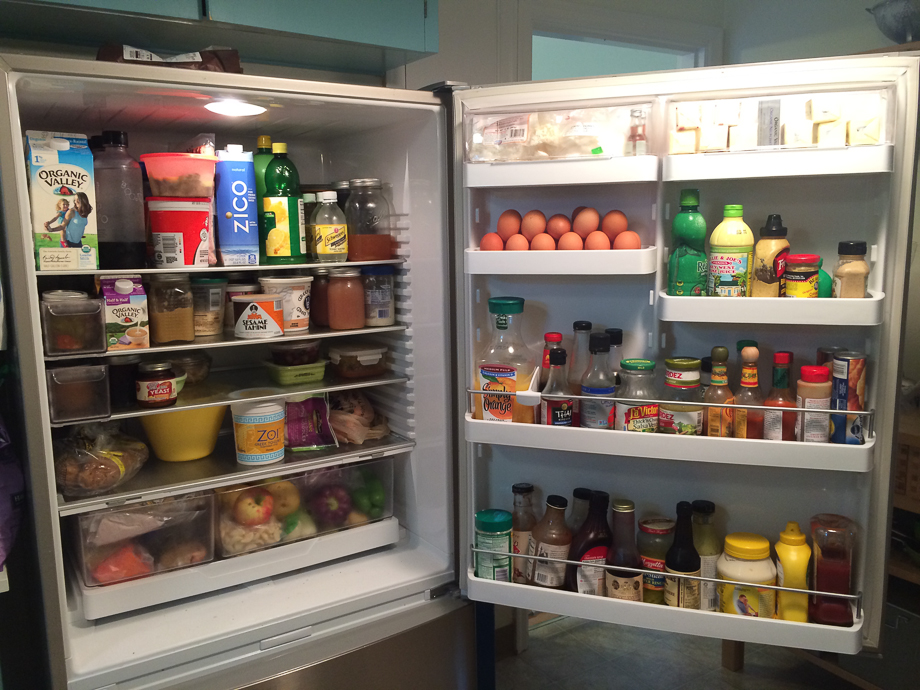 We also have a freezer in the basement, as well as all my home canned stuff. Because of the season there was no shortage of fresh produce, and I was perfectly willing to spend $100 on tomatoes, as I did last year, because this is the time I put them up. But our friend generously gave us a ton because this year was crazy amazing for the PNW and tomatoes (except  for mine, grumble).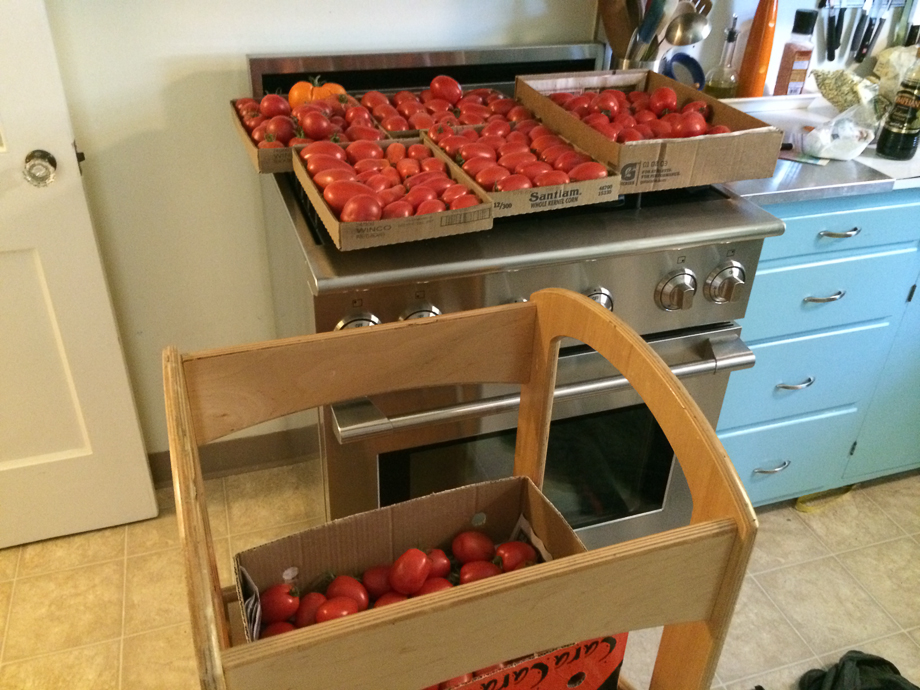 These were extra after she canned all she wanted! Crazy!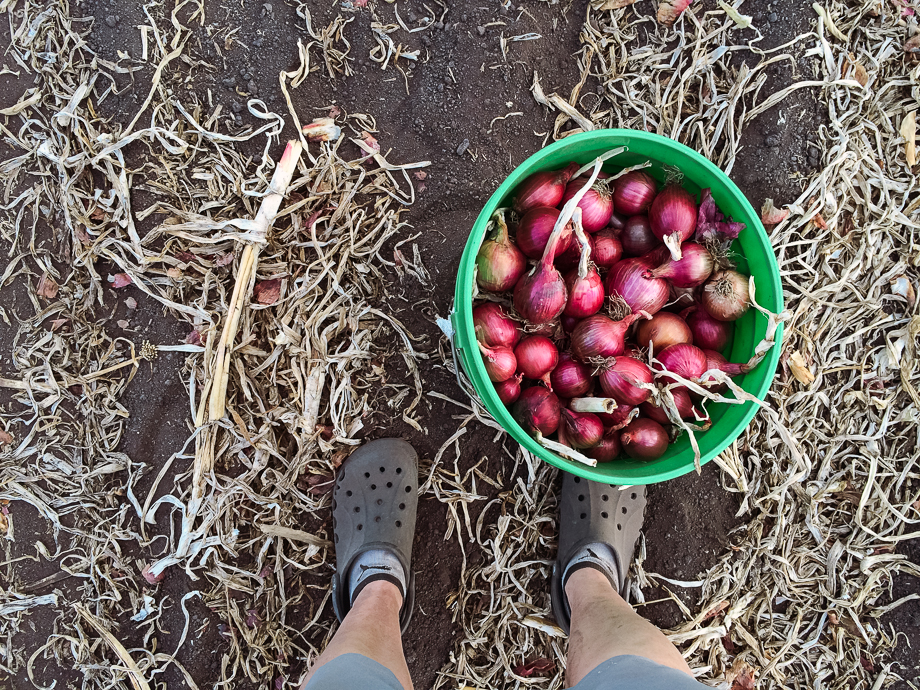 We also participated in a few Salem Harvests. My kids were tons of help of course: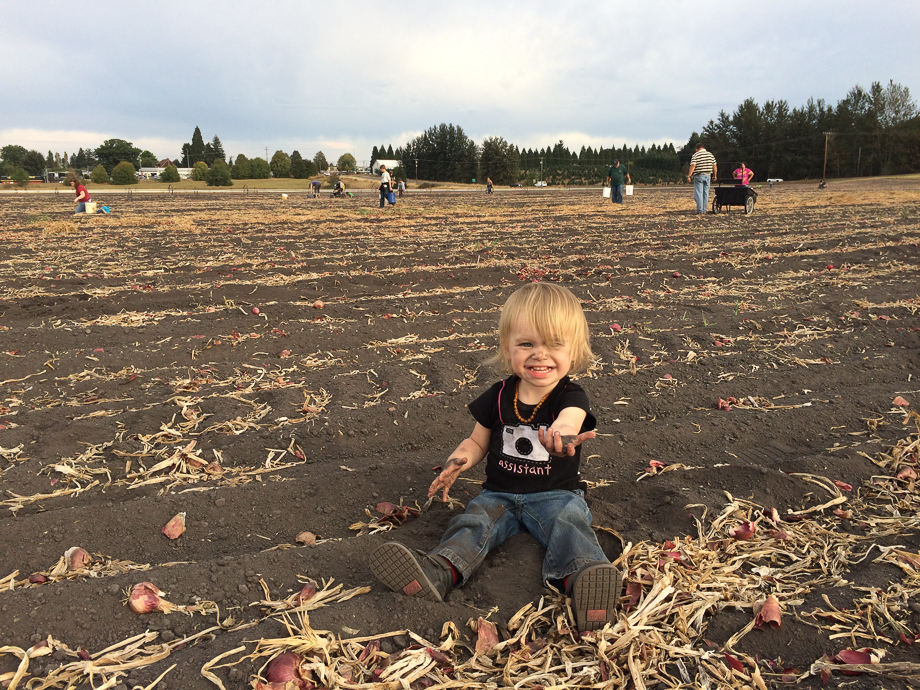 haha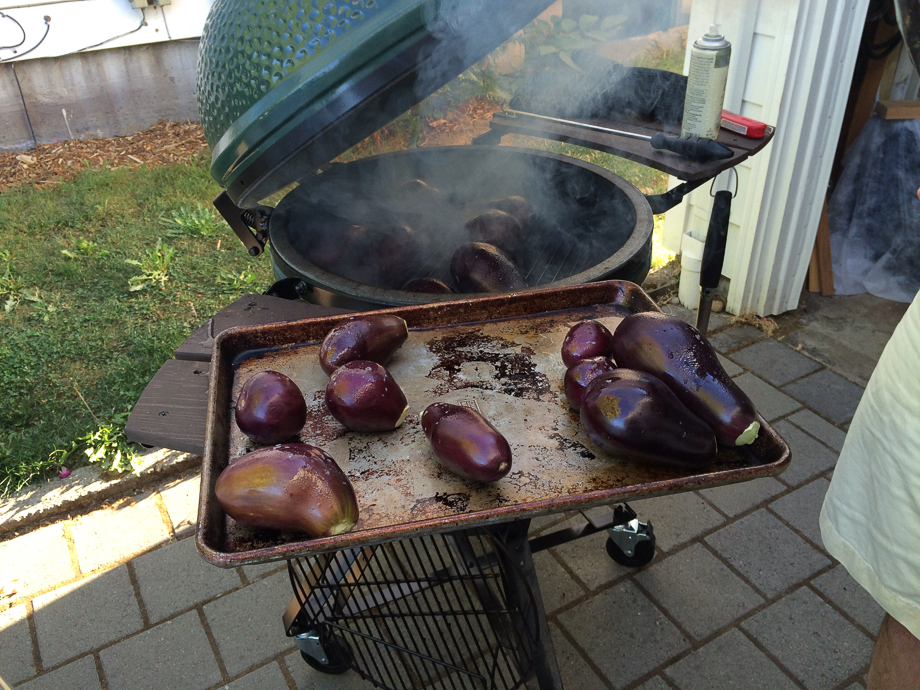 The main difference between this month and the others is that we DON'T EAT OUT!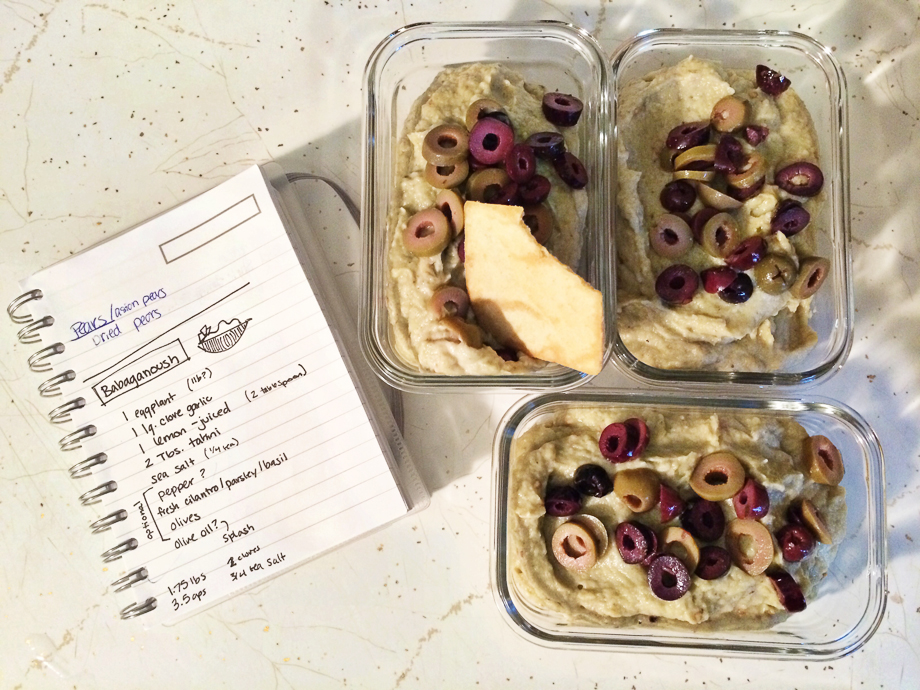 Which encourages me to try new things, like baba ganoush!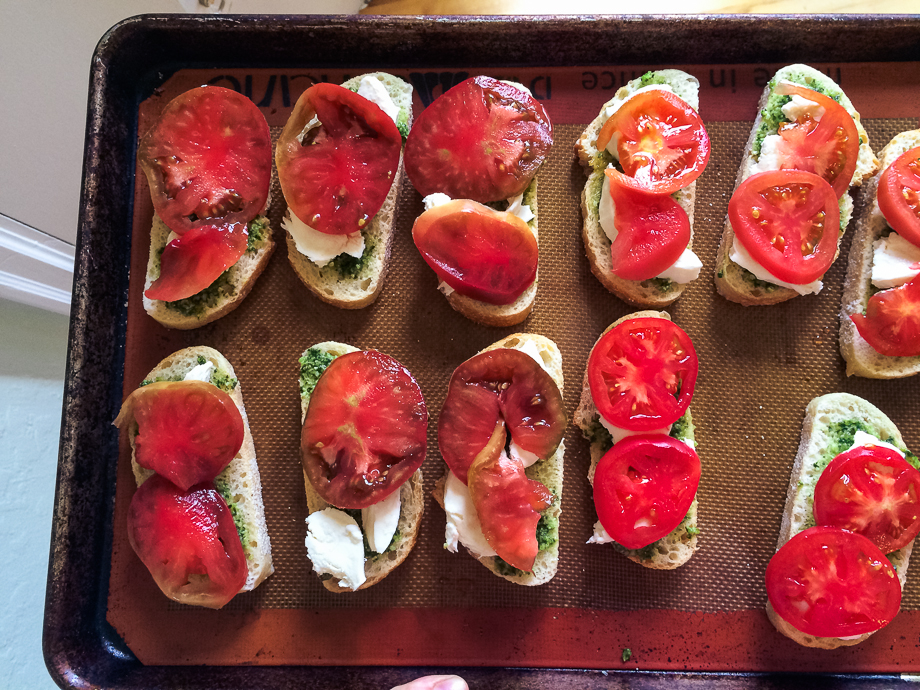 But mostly easy, seasonal things are where it's at for September.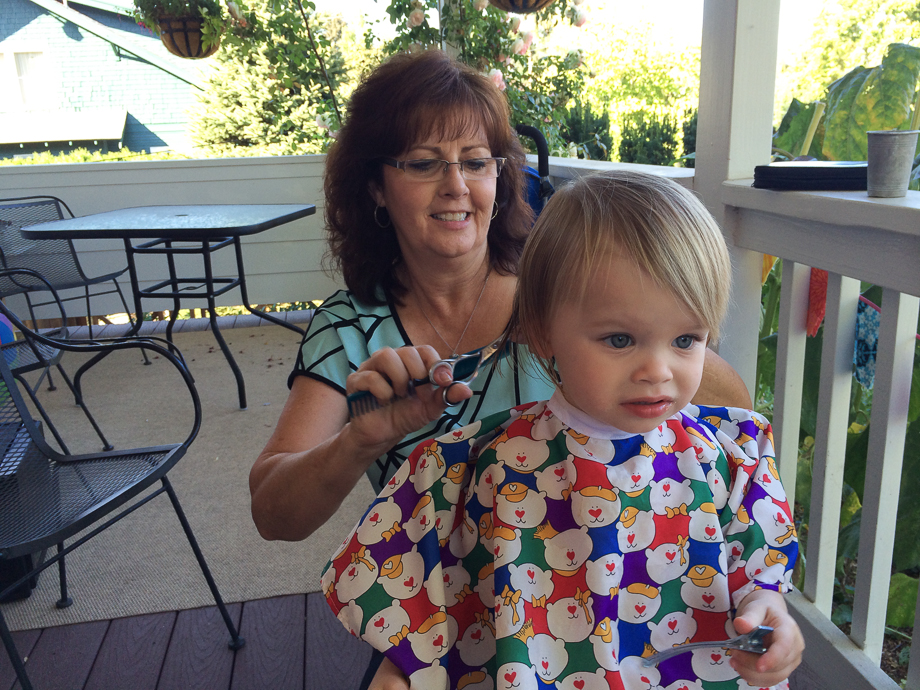 We're lucky to ALL get free hair cuts from Nana!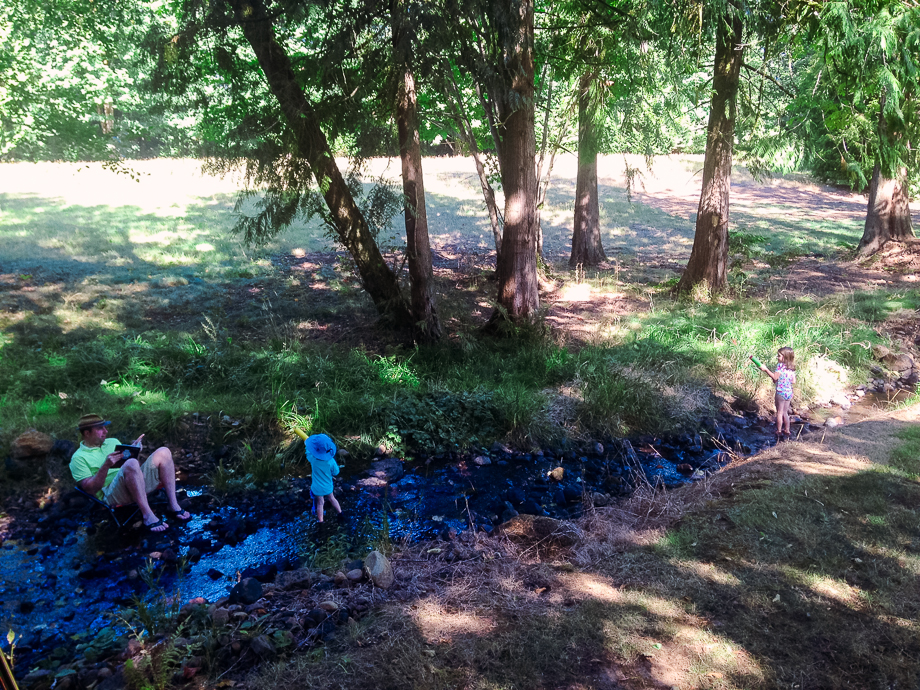 We even went camping (in my Grandpa's backyard). Turns out you can go camping with out going to the grocery store first and buying bags full of junk food 🙂
So how did we total up?
Week 1
$19.64 kickstarter (this was an unfortunate over site on my part, I didn't realize when the kickstarter ended and thus the charge)
$.25 library parking
Total $19.89
Week 2
$2.50 organic celery
$0 movies
$25.58 canning tools for a friend
$17 Saturday market (food & corn)
$0 ($14) Jo-Ann's
Total $45.08
Week 3
$25 doctor co-pay
$21.48 salt & straw ice cream
$17.78 toy store
$19.27 Burgerville
$22.18 Costco
$2.89  malt vinegar
$28 encyclopedia set
$20 carousel rides
$10 elephants car wash
Total $166.60
Week 4
$15 two dozen half pint jars
$6.78 milk and cilantro
Total $21.78
Monthly Total: $253.35
We don't usually use gift cards, as it kind of defeats the purpose, but we HAD to go to the movies. Bj proposed to me while we were watching Ghostbusters and they re-released it to the theaters, obviously we couldn't miss it! And I did use a gift card at Jo-Ann's. Tuesday's new dance class required a very specific black skirt that I just couldn't bring myself to buy so I made one instead. The ice cream and toy store was a doctor's reward, and we were up in Portland and starving so we got Burgerville on the way home.  So there are expenses that were not necessary to survive the month, but overall I'm super happy. You may notice there is no gas on the list. We did end up getting an electric car after the last no spend September. We love it! It cost us 44 cents to "fill" it at home, which I probably did a handful of times.
Have you ever tried something like this? What did you think?