Yes, I drank the koolaid! I love this project, it's quick, easy, customizable, and USEFUL!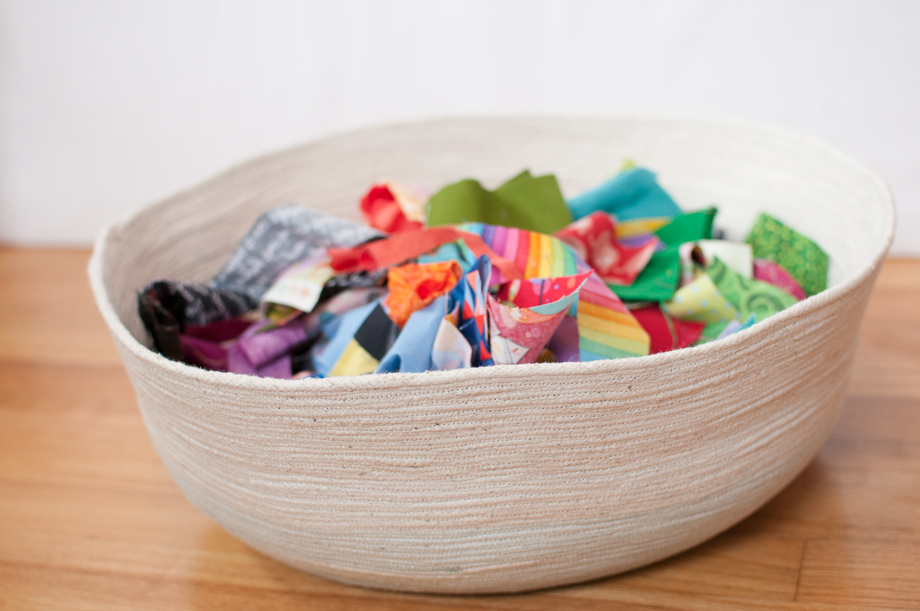 A BIG bowl I made from 1/4″ piping.
I've made these small and large, with and without handles, colorful thread, and more subtle.
I have found this post by Amanda to be a great resource (and some eye candy! Look at all those beautiful vessels!). She links to this Creative Bug class, but I don't have a subscription there so I used a free online tutorial. Here is a video of a popular vessel maker, Gemma Patford, in action if you want to see more than pictures.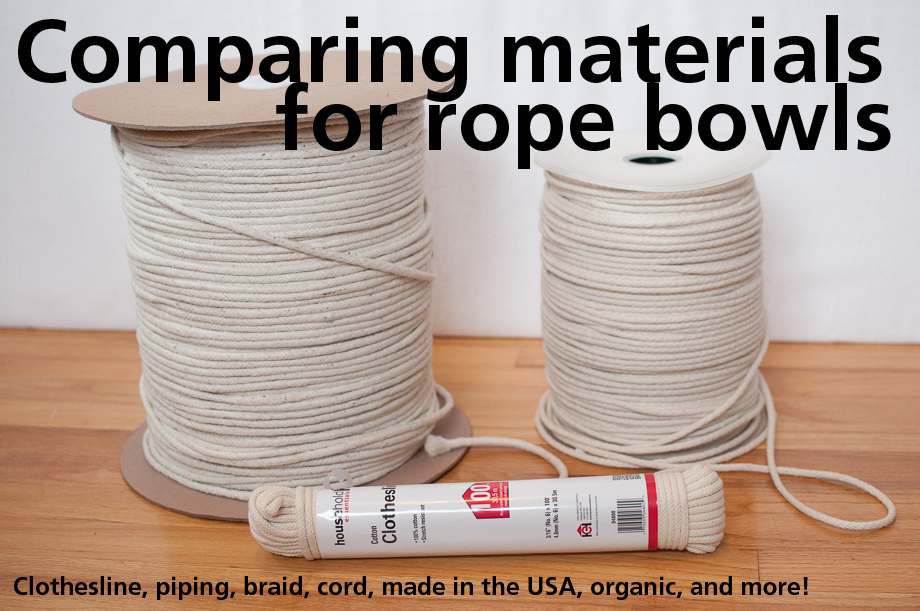 I've found clothesline to be the most popular material for making these online, but it is not the only choice. If you want a higher cotton content I would suggest trying some other materials. Here is a breakdown for you of things I've tried: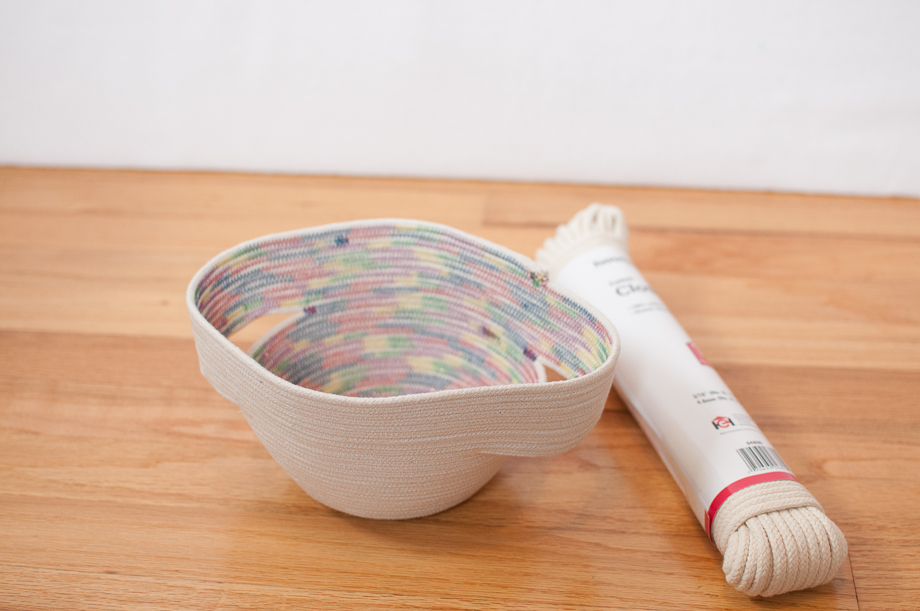 Clothesline, 100′ ranges in price from $5.49 on Ribbon Jar and up. My local hardware store had it for $6.79. These are all reinforced cotton, they are usually about 60% poly and 40% cotton. To me it feels like cotton, and I like the stiffness (the clothesline on Ribbon Jar actually is 100% cotton). It's 3/16″ which is right in the sweet spot for thickness on these bowls. This is going to run you about 17 cents a yard.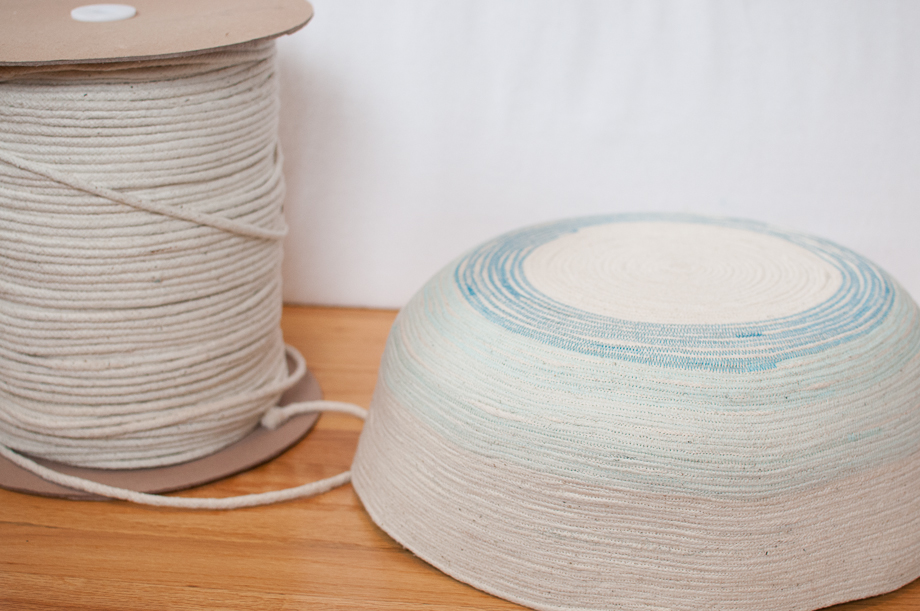 Cotton piping, 1/4″ natural $4.49 on Ribbon Jar. This is a 33 yard bundle. I like that it has natural specks on it. The cotton material is held together with stitching wrapped around it. This blends really well after you sew the bowl together. It is a poly/cotton blend (83% cotton 17% poly). It also has a bit of a thick and thin look to it. This is going to be about 14 cents a yard.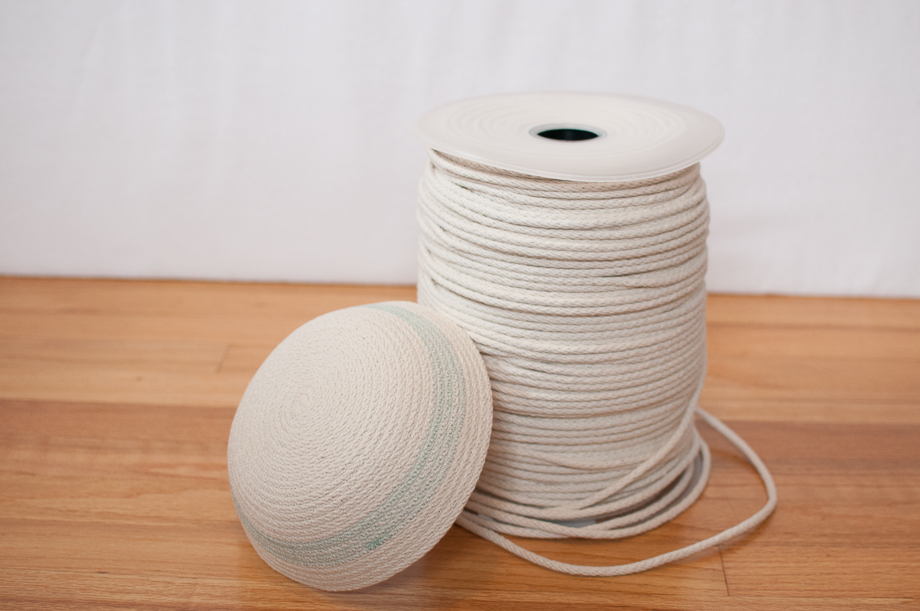 You want something American made? We finally found it and I bundled it up for my mom's shop. Cotton solid braid $21 on Ribbon Jar. It is SUPER sturdy, the most sturdy of any product and the finished look is so nice. A very consistent product. This is going to be about 64 cents a yard.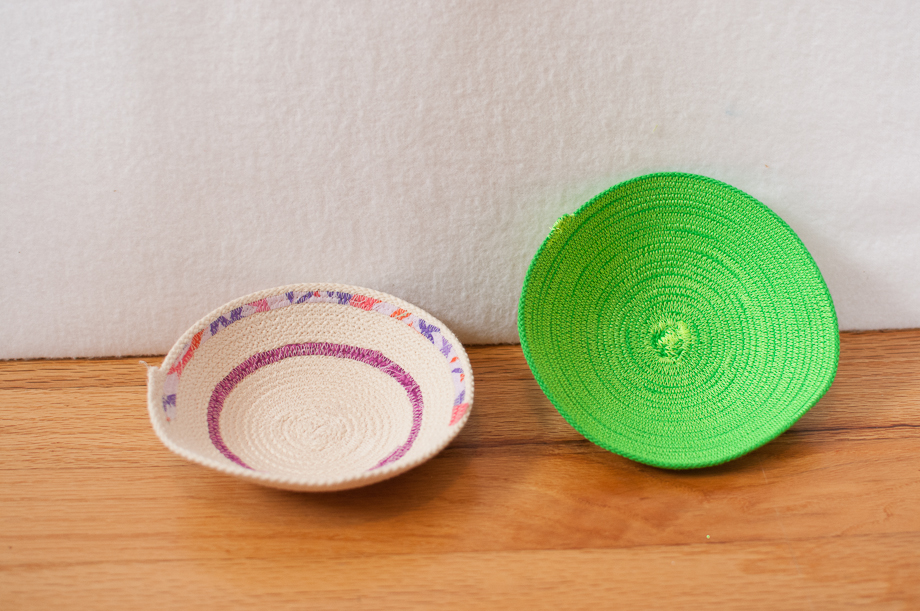 Another option is to buy cord by the yard. These materials are not bundled specifically for making bowls, but work great.
Organic cotton cord is $1.85 a yard at the Ribbon Jar. Very beautiful, and expensive, as organic things tend to be. It also comes in a toast color. What a beautiful gift it would be to make a basket out of this for a new baby. I love doing treasure baskets for little ones who like to touch, explore (and eat!) everything!
Spindle cord is something I use a lot for bags, but is esspecially fun for bowls because of it's vibrant color! Sprindle card is 75 cents a yard at The Ribbon Jar. I used this amazing green color for the bowl above (that's a five yard bowl).
I hope all of this was helpful. I haven't had my mom order very many things at the Ribbon Jar since she bought the business from me, but I really had trouble finding what I was looking for with these bowls. I love that she was willing to try these new materials, thanks so much mom! And thanks for the free samples!
*UPDATED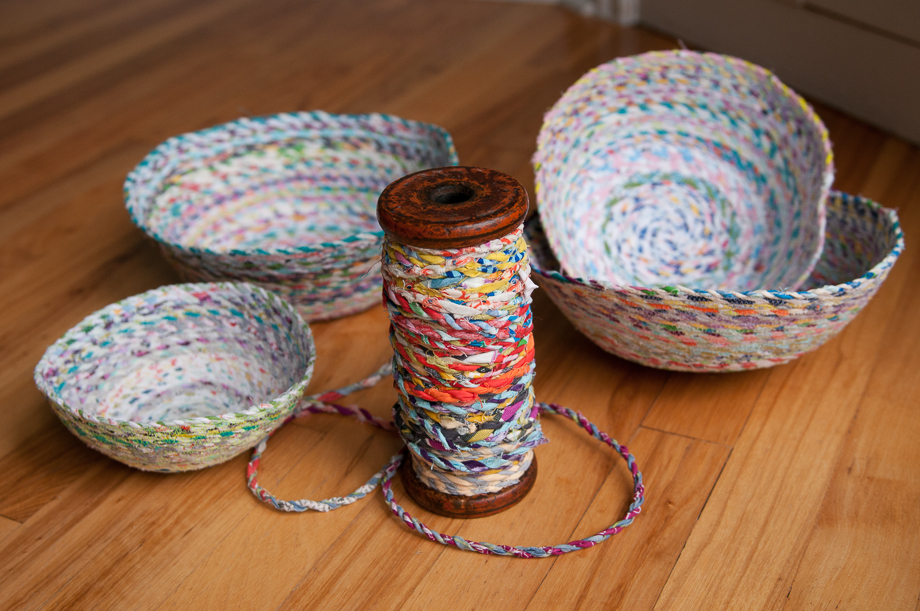 I added a new post with details about trying this project with recycled twine. Check it out here.