I think my rope bowl post might be one of my most popular, based on the comments I've gotten. I'm glad you find it so useful. I thought I would update you with a some new bowls I whipped up last night.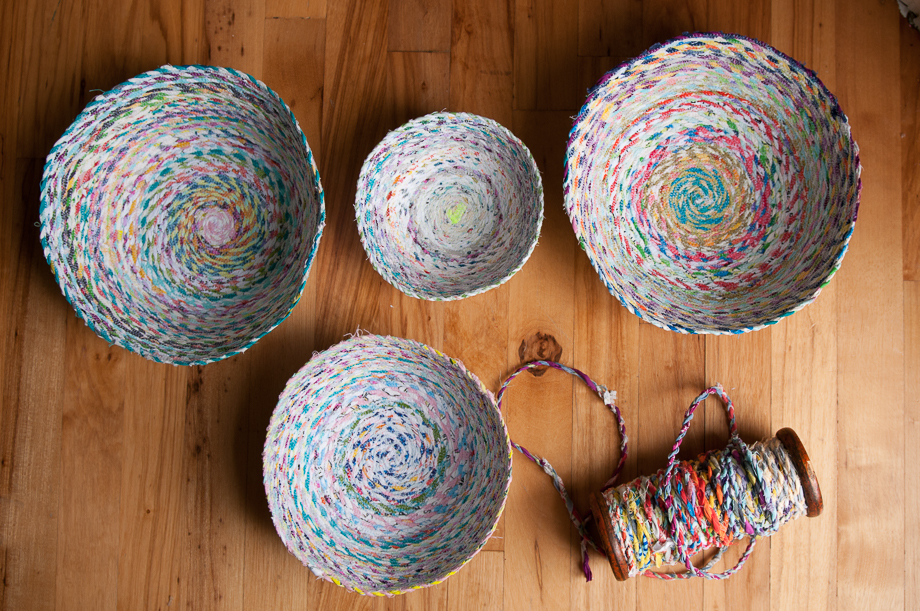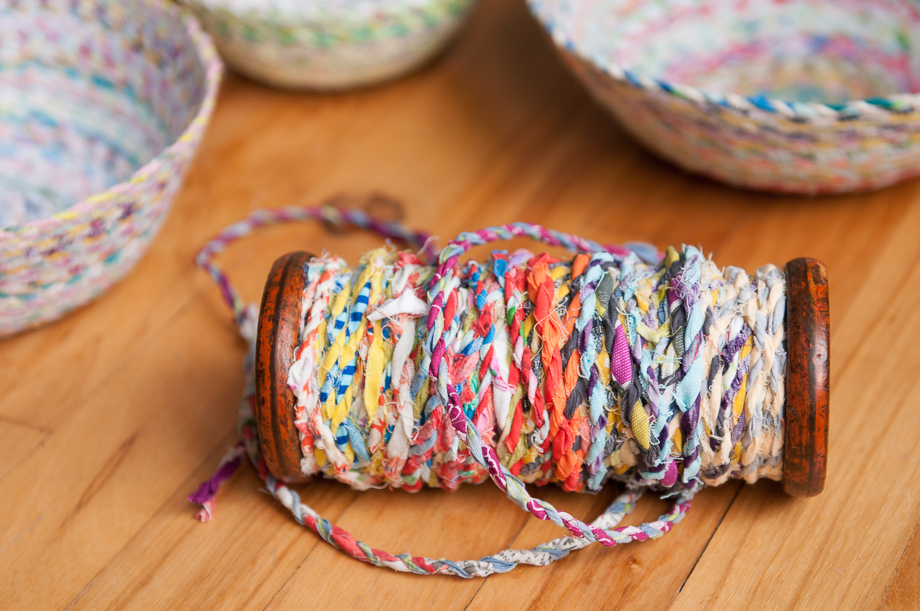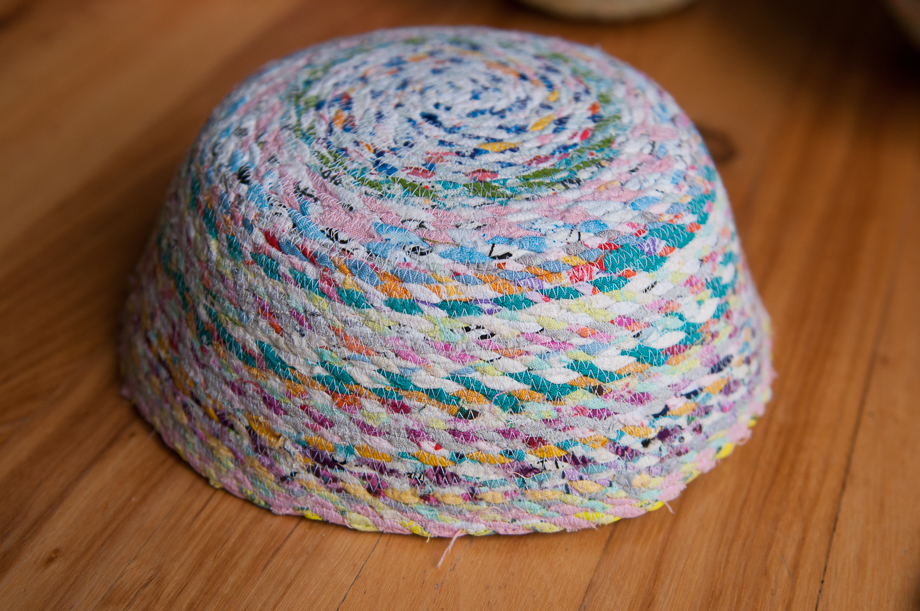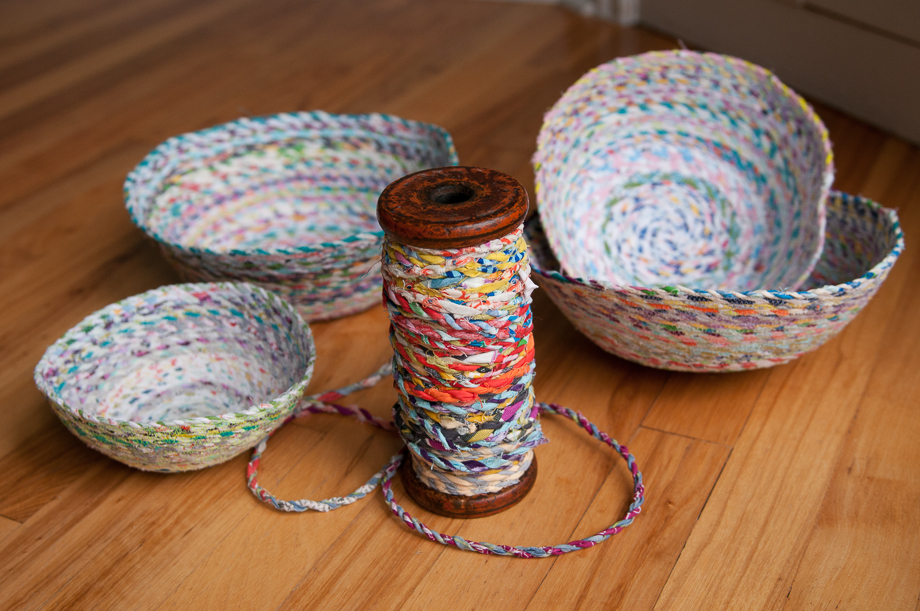 Instead of using a store bought rope, cord or twine I made my own. I used this tutorial from My Poppet Makes to make twine out of scraps too skinny to sew with. I like using this technique because I sew a lot and when squaring up and taking off salvages there is a lot of waste that I hate throwing out.
If you want to make some bowls using this recycled twine I have some tips for you. The twine you'll make will be more thick and thin, but for me that didn't matter too much. Using a wider zig zag stitch allowed me to catch each side and really cinch it together. I didn't need to use a jean needle like I do for the rope baskets, a universal worked fine. Because the twine you make is so much more malleable you can either do a flat coaster shape and then tilt up or slowly tilt up for a very round bowl. I used neon green bobbin thread for the smaller bowl (this is the thread color that ends up on the outside) but I ended up like white the most. I think it shows off the color variation. Monofilament thread ("invisible thread") could also be a choice but I really dislike using that stuff.
The bowl that is 9.5″ in diameter on the top used 4 ounces of recycled twine. The small one (about 6″ across) used about 1.6 ounces of twine. I was surprised how much this little spool of recycled twine made. I had packed the bobbin (a vintage one that was a gift) full over various car rides and kid activities, using a giant zip lock full of scraps. Last night when I went to make the bowls I was going to use it all up… but I still have a lot as you can see. The twine making process can be a bit fiddly at first but it becomes easy. Try to make enough for a small bowl and see if you like it.