Woah, that's a lot of scrapbooking stuff!  The Oregon Scrapbook Convention was crazy!  I, of course, got way too many awesome things (but they were all so awesome I had too). Bj was a total sweetie and drove my new digital camera to Albany so that Angela could bring it to me. I got some great pictures of everyone at the convention which I will post below. I had the most fun hanging out with Beachwood. Her mom was just way too cool, I will post the great recipe she gave me for these yummy orange cranberry muffins after I make my own batch so I can take some pictures. I am still really tired after the set up, work on your feet for two days, and take down. But I feel so much better after snuggling in my bed at my mom's house last night. I tried not to bug her too much since she is in crazy workaholic mode trying to finish everything for finals next week (man, it's a good thing she's not a procrastinator like me, or she would never finish)! I was going to hang out with Brent and Bj at my dad's but they were watching "guy" movies and playing "guy" video games before their round of golf today (one of five planned for their spring break extravaganza). The week didn't get off to a great start for them, playing in the rain behind the slowest foursome in history (slower than the six man team ahead of them!). I drove home this morning in "the rig." I always feel happy driving it, it just makes me think of the summer and our road trip. Relaxed most of the day and worked on layouts.  I'll have a lot of new stuff up on eBay soon. That's pretty much it for now, I'll post the pics.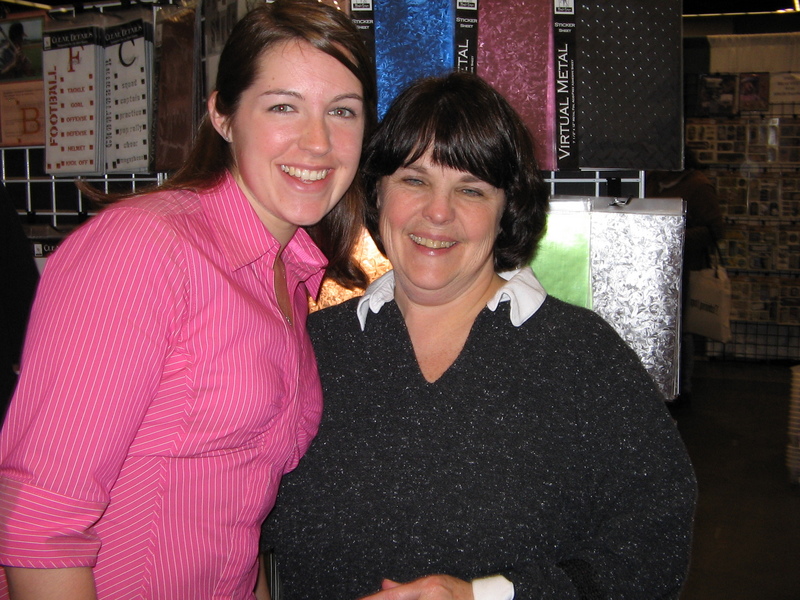 Beachwood and Mrs. Beachwood, so cute!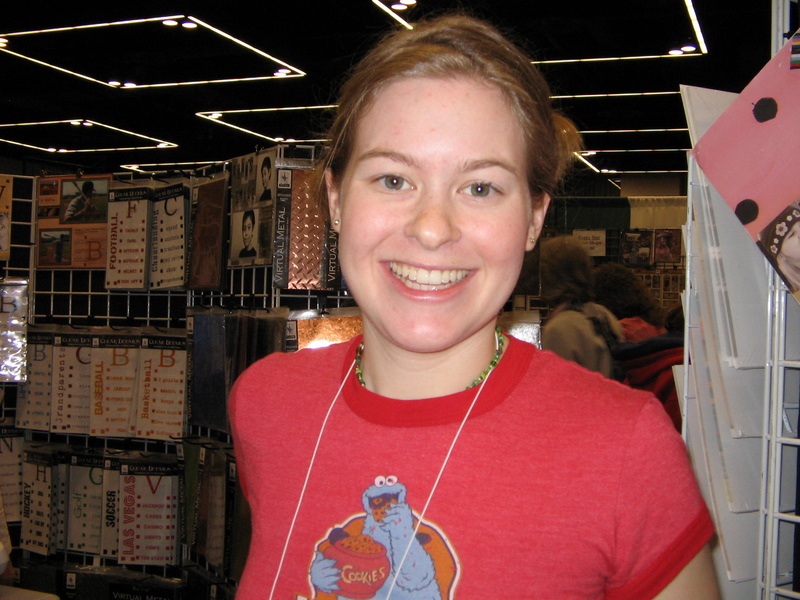 The first picture of me with my new camera, working the booth!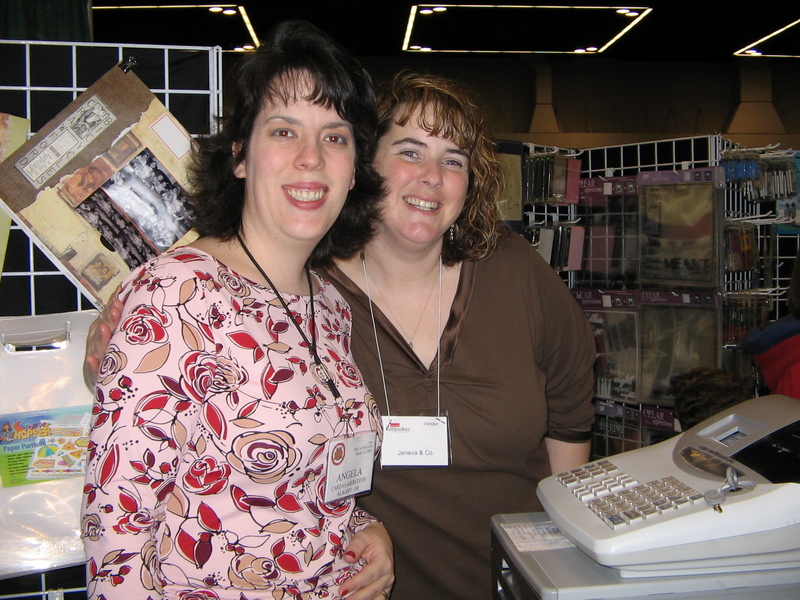 Sue and Angela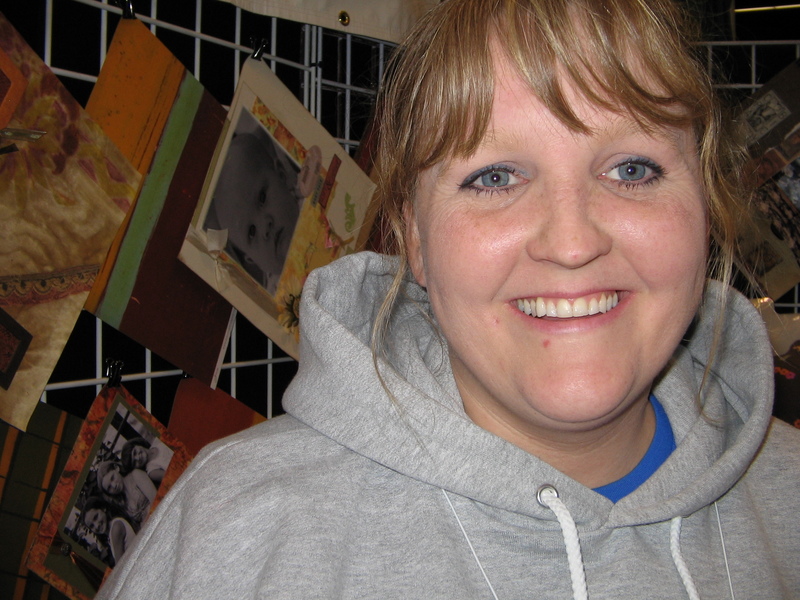 and Denise!