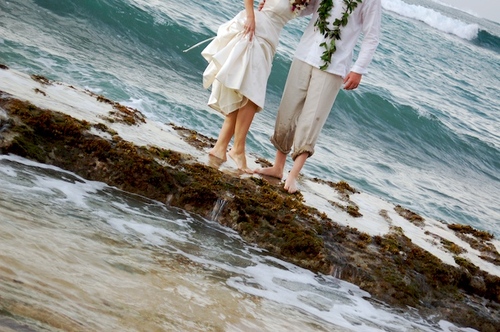 -I painted my toenails. First time since the wedding.
-The stairs are almost done. I splurged on a new brush to do the touch ups.
-A midnight bike ride to Sciarrino's.
-A super clean house, like seriously as clean as it's ever been.
-My bathroom is so clean, I could like lick every surface. Yes it's in the house, but I think the fact that I scrubbed the tile with a toothbrush warrants a mention.
-I found hot pink I love you notes all over the house from my husband. How he was lucid enough to do this at 4:30 in the morning before work is beyond me.
-It was super hot and sunny today.
-I'm writing my wedding thank yous. I finally found more blank cards. They came with these little papers that are supposed to go in with the cards. I was all sweaty (see above) and I realized the little papers are the same as the expensive Shiseido rice papers I use to de-grease. How cool is that?
-I started up my journals again. Very calming. I missed Elmer.
-And probably many more things but it's 2 am so that's enough for now.